Axios Vitals
September 13, 2023
Time to dust off your vaccine cards, Vitals crew.
Situational awareness: President Biden and First Lady Jill Biden are announcing several new Cancer Moonshot initiatives today, including a $240 million investment in cancer research, new smoking cessation resources and new actions to reduce carcinogen exposure.
Today's newsletter is 1,041 words or a 4-minute read.
1 big thing: Vaccinating the uninsured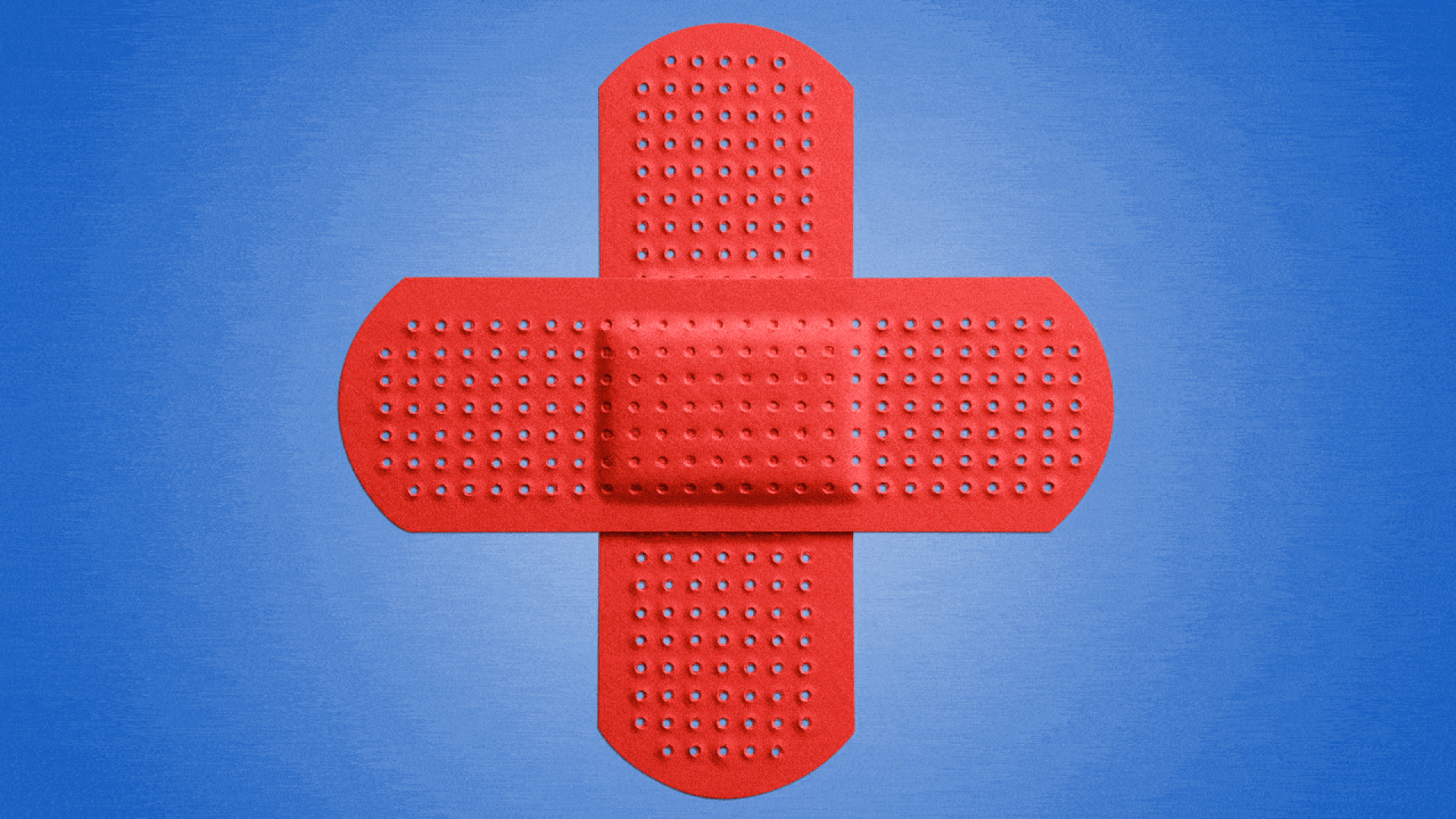 The effort to get Americans updated COVID-19 shots this fall will be the first major vaccination campaign without the federal government guaranteeing their availability at no cost, Axios' Maya Goldman and Jason Millman write.
Why it matters: A new federal program and other community efforts will continue providing free vaccines for uninsured people, but experts say it won't be as easy for them to access the shots.
While most Americans later this week likely can start getting free updated vaccines through their insurers, an estimated 25 million to 30 million people are uninsured and more are underinsured.
The Biden administration earlier this year announced a $1.1 billion bridge program in which the government will pay pharmacies and other community providers to administer the vaccine to people without insurance through 2024.
But there are still "some pretty big hurdles" getting vaccines to these individuals, said Jen Kates, a senior vice president at KFF.
People may not know they can still get free COVID-19 shots, so public education will be key, she said.
This could hinder vaccine uptake and exacerbate health inequities, Kates said.
The administration has finalized contracts with pharmacies to provide shots through the bridge program, an HHS spokesperson told Axios. However, state vaccination programs say they are still waiting to hear key details about how the pharmacy program will work.
"It's difficult to plan a whole communications campaign when you're still kind of ironing out the details," said Claire Hannan, executive director of the Association of Immunization Managers.
The big picture: Vaccines will be available at sites where people without insurance are used to getting care, like health centers and public health departments. Hannan said planning for those settings has gone smoothly.
But most people aren't as familiar with those locations "unless you're already kind of in that system and you know how to navigate that," said Arielle Kane of Families USA.
Editor's note: This newsletter has been corrected to note that contracts have been signed with pharmacies in the bridge program, but there are still questions about how the program will work.
2. Biden's legal case for drug negotiations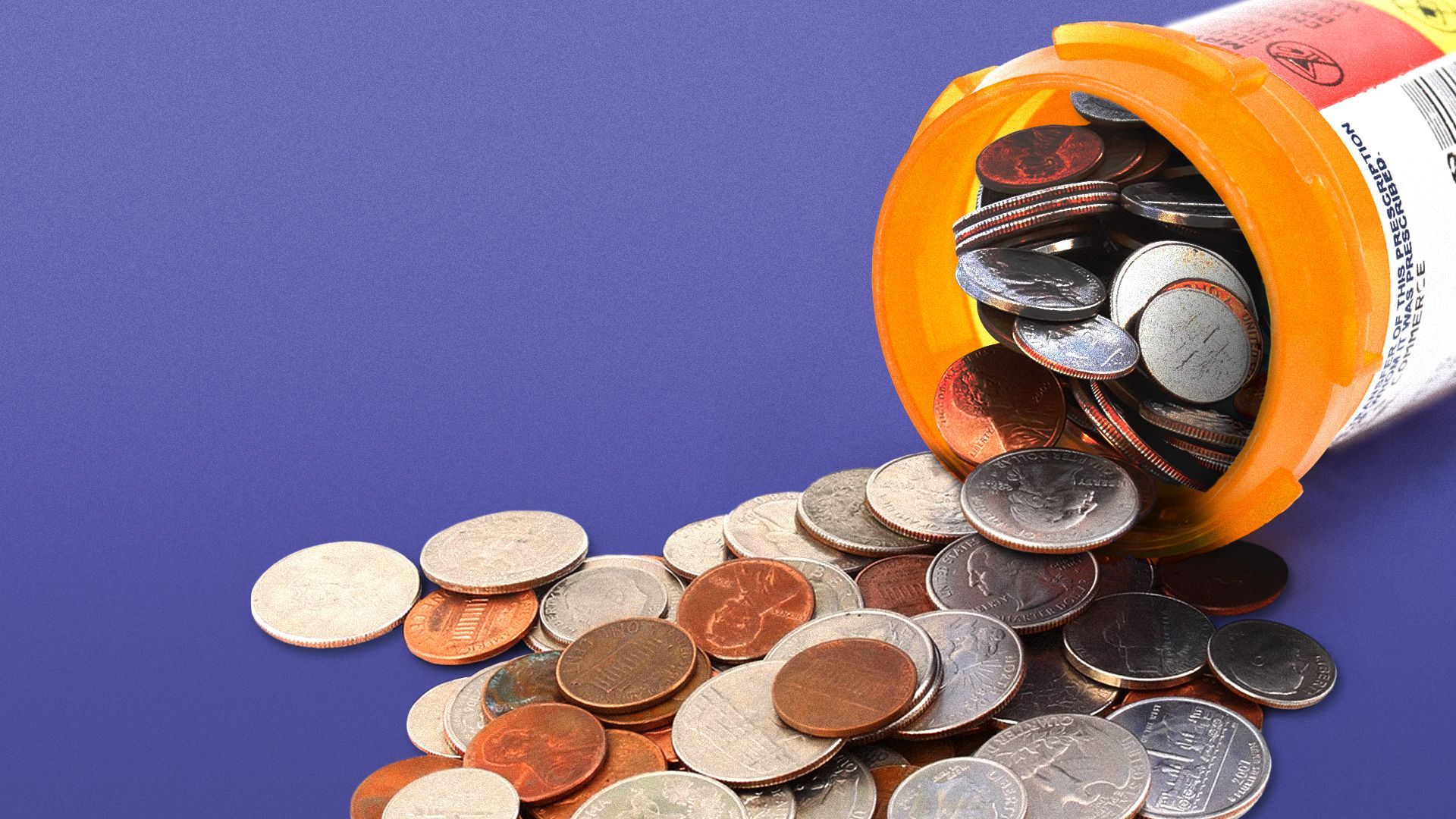 Plenty of legal precedent already allows Medicare to determine what it will pay for health care goods and services, the Department of Justice argued this week in defense of new Medicare drug price negotiations.
Why it matters: The filing, in response to Merck's lawsuit, indicates how the government will defend the program's constitutionality against a wave of similar challenges.
Details: Merck was the first drug company to file suit, calling the negotiation program a violation of the Fifth Amendment, which requires the government to compensate appropriately when it takes property.
"For decades, courts analyzing reimbursement rates under Medicare have uniformly rejected takings claims like the one that Merck presses," DOJ argued, pointing to Medicare payments to providers like hospitals and nursing homes.
Merck also contends the program would violate the First Amendment by forcing the company to say it's agreed to a price set by the federal government.
DOJ argues the voluntary nature of the Medicare program undermines that argument.
"Just as there is no compulsion for manufacturers to sell drugs to Medicare, there is no compulsion for manufacturers to engage in activities that Merck (incorrectly) describes as speech," it wrote.
3. Most ambulance rides still out of network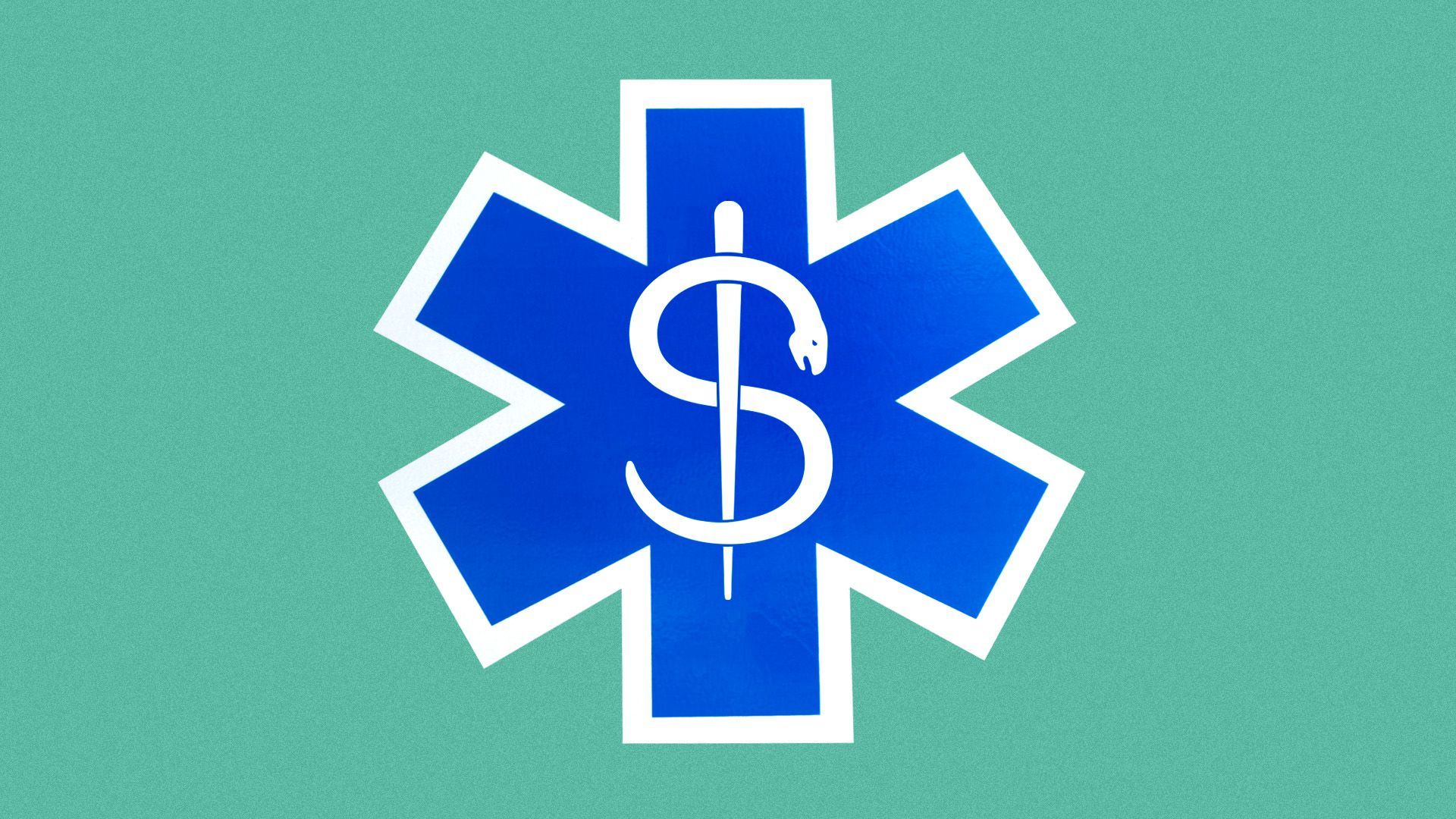 Nearly 60% of ground ambulance rides were out of network in 2022, according to an analysis provided first to Axios by FAIR Health.
Why it matters: Patients can't really shop around for an ambulance ride, but they're getting smacked with major medical bills because their emergency transportation is outside of their insurers' network, Tina writes.
Using its collection of 42 billion private health claims records, FAIR Health found most ground ambulance claims were out of network between 2018 and 2022.
There was a small decline in out-of-network ambulance rides during that time, from 63.7% in 2018 to 59.4% in 2022.
Our thought bubble: The data indicates that ground ambulances likely remain a large source of surprise bills after Congress dropped them from surprise billing legislation.
What we're watching: A congressional advisory committee last month examined the ground ambulance issue, and it plans to make recommendations in November, per PBS Newshour.
What we're also watching: The internet's favorite physician-comedian Dr. Glaucomflecken's recent take on ambulance bills.
4. Abortion lawsuits target exemptions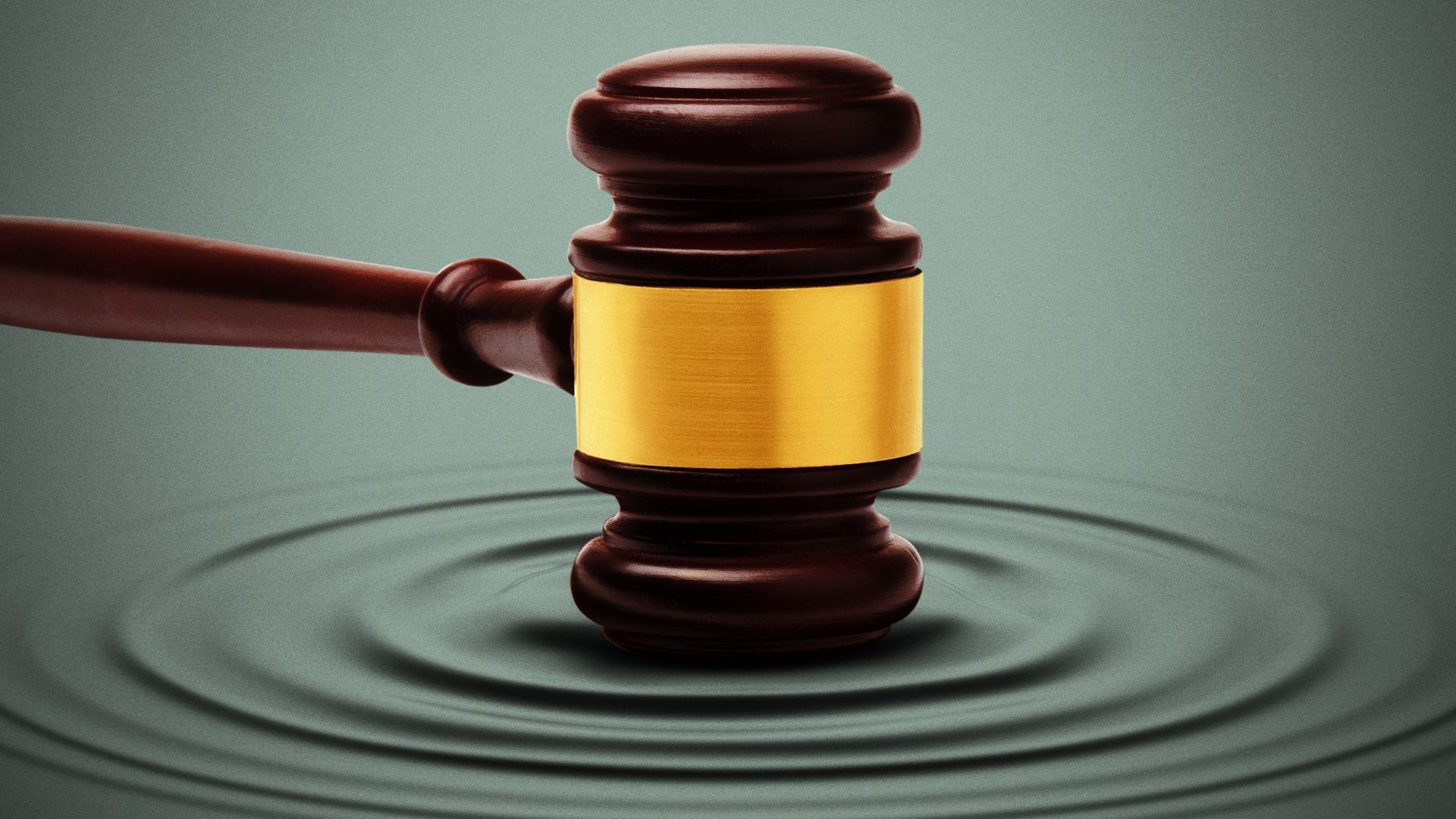 A prominent abortion rights group filed legal challenges on behalf of women in three states who say they were denied abortions despite having severe medical complications, Jason writes.
Why it matters: It's the second major round of complaints arguing that pregnant patients in dire situations are being denied emergency care because doctors are worried about running afoul of at times unclear or narrow exceptions in some strict state abortion bans.
The Center for Reproductive Rights filed complaints on behalf of eight women denied abortions in the three states, as well as four OB-GYNs and a physicians group in Idaho.
Doctors say exceptions for emergency scenarios in states with strict bans are ambiguous, so they don't know what's allowable under law.
"What these laws are forcing physicians to do is to weigh the very real threats of criminal prosecution against the health and well-being of their patients," Nancy Northup, CEO of the Center for Reproductive Rights, said in a press conference about the legal complaints.
Details: The group filed lawsuits in Idaho and Tennessee seeking clarification on when doctors can provide emergency abortion care.
The group also filed a federal EMTALA complaint with HHS on behalf of an Oklahoma patient who said she was told to wait in a parking lot until her condition worsened.
Catch up quick: The group earlier this year filed a similar lawsuit in Texas on behalf of five women who said they were denied emergency care. A judge sided with the plaintiffs, but the ruling is on hold while it's under appeal.
The other side: Katie Daniel, state policy director of SBA Pro-Life-America, accused abortion rights groups of "sowing confusion" about required emergency care. "State laws are clear. Even the Center for Reproductive Rights concedes in its complaint, that women can be treated during a life-threatening medical emergency," Daniel said.
5. Catch up quick
💊 New industry data shows the number of opioid pills shipped in the U.S. dropped nearly 45% in the 2010s, even as fatal overdoses soared. (Washington Post)
🤧 FDA advisers unanimously agreed Tuesday that an ingredient in commonly used decongestants is ineffective. (Axios)
💵 The minimum wage for California health care workers will climb to $25 an hour under an amended proposal backed by labor and employers. (Cal Matters)
🏥 Private equity is no longer a reliable last resort for troubled hospitals. (Bloomberg)
Thanks for reading Axios Vitals, and to health care editor Jason Millman and senior copy editor Bryan McBournie. Please ask your friends and colleagues to sign up.