Group sues on behalf of women denied emergency abortions in 3 states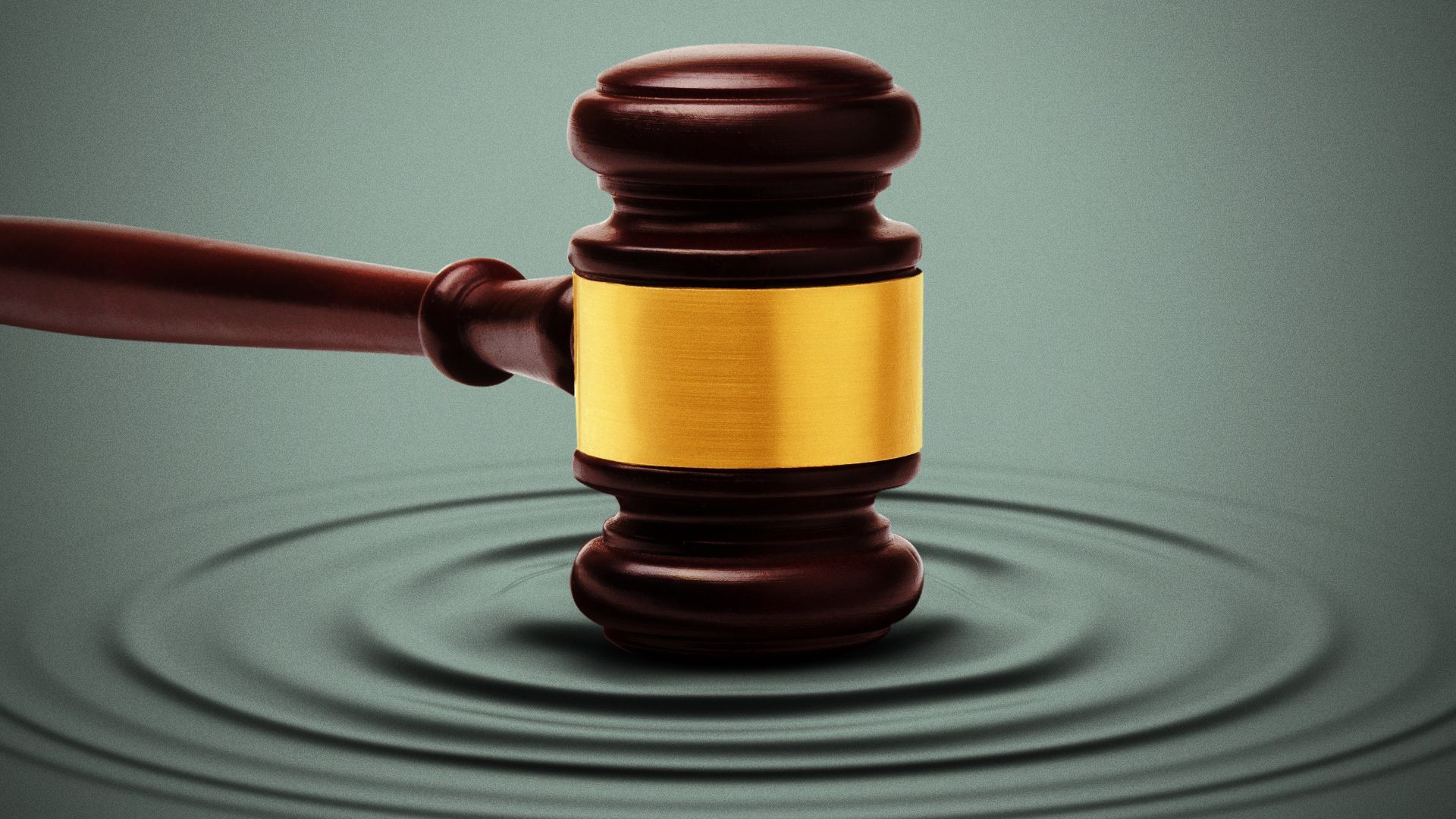 A prominent abortion rights group filed legal challenges on behalf of women in three states — Idaho, Oklahoma and Tennessee — who say they were denied abortions despite having severe medical complications.
Why it matters: It's the second major round of complaints arguing that pregnant patients in dire situations are being denied emergency care because doctors are worried about running afoul of at times unclear or narrow exceptions in some strict state abortion bans.
Context: The Center for Reproductive Rights filed complaints on behalf of eight women denied abortions in the three states, as well as four OB-GYNs and a physicians group in Idaho.
The states are among the 14 that have near-total bans on abortion, and most include exceptions for medical emergencies.
However, doctors say those exceptions are ambiguous and don't use medical terminology, so they don't know how to interpret what's allowable under law. That's left them fearful they could be fined, imprisoned or lose their medical license in states where abortion is banned, the center said.
"What these laws are forcing physicians to do is to weigh the very real threats of criminal prosecution against the health and well-being of their patients," Nancy Northup, CEO of the Center for Reproductive Rights, said in a press conference about the legal complaints.
Katie Daniel, state policy director of SBA Pro-Life-America, accused abortion rights groups of "sowing confusion" among medical professions. "State laws are clear. Even the Center for Reproductive Rights concedes in its complaint, that women can be treated during a life-threatening medical emergency," Daniel said in a statement.
Details: The group filed lawsuits in Idaho and Tennessee seeking clarification on when doctors can provide emergency abortion care.
Idaho's abortion ban, for instance, includes an exception to "prevent death" of a mother, but doctors "do not know how close a person needs to be to death before they can provide them with stabilizing, life-saving abortion care," said CRP senior staff attorney Gail Deady.
The group also brought a federal complaint with the Department of Health and Human Services on behalf of Jaci Statton, an Oklahoma patient who said she was denied emergency abortion care and told to wait in a parking lot until her situation grew more dire.
The complaint alleges the University of Oklahoma's health system violated a federal law known as EMTALA, which requires emergency rooms to treat patients in life-threatening situations.
A federal judge last year blocked the Biden administration from enforcing guidance that EMTALA protects providers who perform abortions in emergency situations — although that ruling only applies in Texas. The case is being appealed.
Nicole Blackmon, 31, a plaintiff in the Tennessee lawsuit, said the state's law "forced me to carry a baby for months that was never going to live and easily could have killed me."
At 15 weeks into her pregnancy, an ultrasound showed her baby's stomach and other organs were not developing properly. The problem was confirmed by an ultrasound at 24 weeks, she said.
Blackmon said her pregnancy had already been deemed high-risk because of her health issues, and she said her health started to get worse. Her vision was blurry, she felt sharp pains when the baby moved, and she was told she was at high risk of a stroke.
She looked into getting an abortion out of state, but she couldn't afford the thousands of dollars it would cost to travel. She continued the pregnancy, and at seven months she gave birth to a stillborn baby after 32 hours of labor, according to the complaint.
Catch up quick: The Center for Reproductive Rights earlier this year filed a similar lawsuit in Texas on behalf of five women who said they were denied "necessary and potentially life-saving obstetrical care."
The state law has an exception for a medical emergency. A provider who violates the law can be charged with a first-degree felony.
A Texas judge last month issued a temporary injunction allowing women with complicated pregnancies to obtain abortions and to protect doctors from prosecution if they believe the procedure was medically necessary.
The ruling is on hold after the state appealed it.
What they're saying: Doctors say state abortion bans have had a chilling effect on the practice of medicine, driving physicians into retirement or to set up shop in other states.
Emily Corrigan, an Idaho physician and plaintiff on the lawsuit in her state, said there's been an exodus of OB-GYNs and other specialists since the state's abortion ban took effect. That's led to increased wait times for appointments and reduced access for pregnant patients seeking care.
"This situation should alarm anyone in Idaho wanting to expand their family and all people who value having access to basic and specialty health care in their home state," Corrigan said.
Go deeper