Texas abortion lawsuit puts medical exceptions under spotlight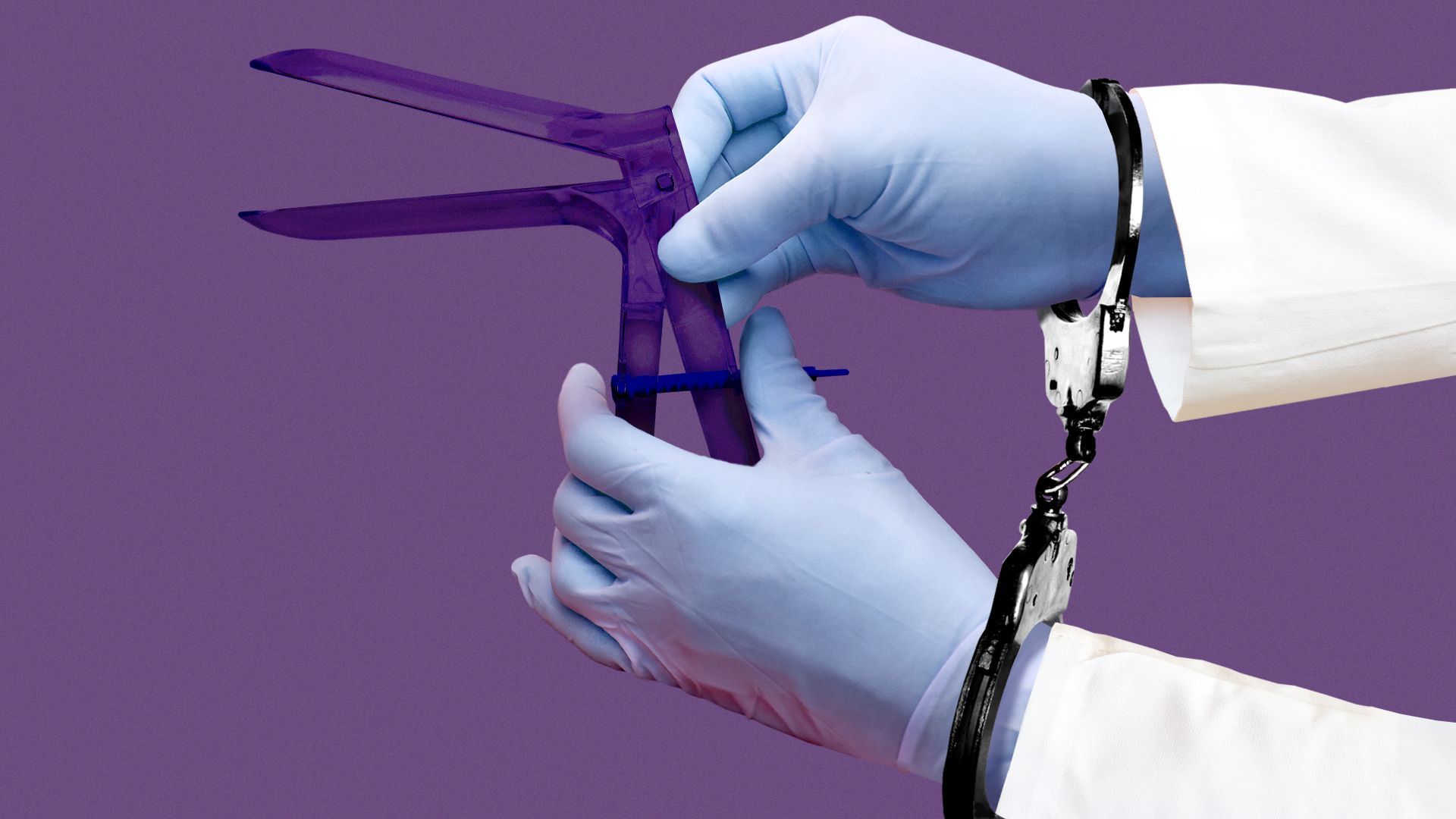 A lawsuit brought by abortion patients in Texas is focusing attention on how some strict state abortion bans could imperil lives by leaving it to providers to prove if a person qualifies for an emergency exception.
The big picture: The Center for Reproductive Rights filed a complaint on behalf of five women challenging Texas' trigger ban and six-week bans, and is asking a state court to declare that physicians have the authority to provide abortion care when they consider it medically necessary.
The lawsuit states that each of the five women were denied "necessary and potentially life-saving obstetrical care" despite the risks their pregnancies presented on their lives or their fetuses' lives.
All five said they had wanted to keep their pregnancies, but the complications made that impossible.
The lawsuit is not seeking to overturn Texas' abortion bans, but instead get clarification on when a medically necessary abortion can be provided.
Of note: It's believed to be first legal action brought by individuals who have been denied abortions since the Supreme Court overturned Roe v. Wade.
State of play: Under Texas' trigger ban, a licensed physician can perform an abortion only if the pregnant person's life is at risk or if the pregnancy "poses a serious risk of substantial impairment of a major bodily function." The provider must also attempt to save the fetus.
A provider who violates this law could be charged with a first-degree felony, which in Texas are subject to life imprisonment or a term between five to 99 years.
The state's six-week ban has exceptions for a "medical emergency."
Yes, but: Texas' bans do not use explicit medical terminology, "which is why physicians have been left wondering what it is they're supposed to do in these emergency situations," Molly Duane, a senior staff attorney for the Center for Reproductive Rights, said during a press conference on Tuesday.
Nancy Northup, the center's CEO, said that the group expects similar cases to come up across the country in states with bans whose medical exceptions are considered vague.
Zoom out: A report published on the New England Journal of Medicine before Roe was struck down predicted that health providers would struggle to interpret what constitutes a necessary abortion under some state bans, since there's no often no clear explanation as to what "the risk of death [has] to be, and how imminent must it be."
What they're saying: "We've known for a long time that exceptions are not sufficient to protect the life and health of those who face pregnancy complications and other traumas," said Andrea Miller, president of the National Institute for Reproductive Health, which advocates for access to abortion care.
"The fact is that providers face such extreme penalties and punishment if they aren't able to make a sufficient case that it creates a devastating chilling effect," Miller added.
The other side: Texas' laws and bans in other states allow doctors to intervene when faced with "an ectopic pregnancy, miscarriage, or a life-threatening complication," said Ingrid Skop, an OB-GYN in Texas and director of medical affairs for the Charlotte Lozier Institute, an anti-abortion research organization.
"Yet no matter how many times we correct the record, ... misinformation" spread by abortion rights activists confuse physicians and the general public and put "women's lives at risk," Skop added.
What also happened: Vice President Kamala Harris said on Tuesday the suit illustrates how taking away women's rights to make reproductive care decisions has "potentially life-threatening consequences."
"Now, multiple women impacted by these abortion bans announced a joint lawsuit against the state of Texas, showing those fears have turned into reality," Harris added.
Go deeper