Biden admin previews defense of drug price negotiations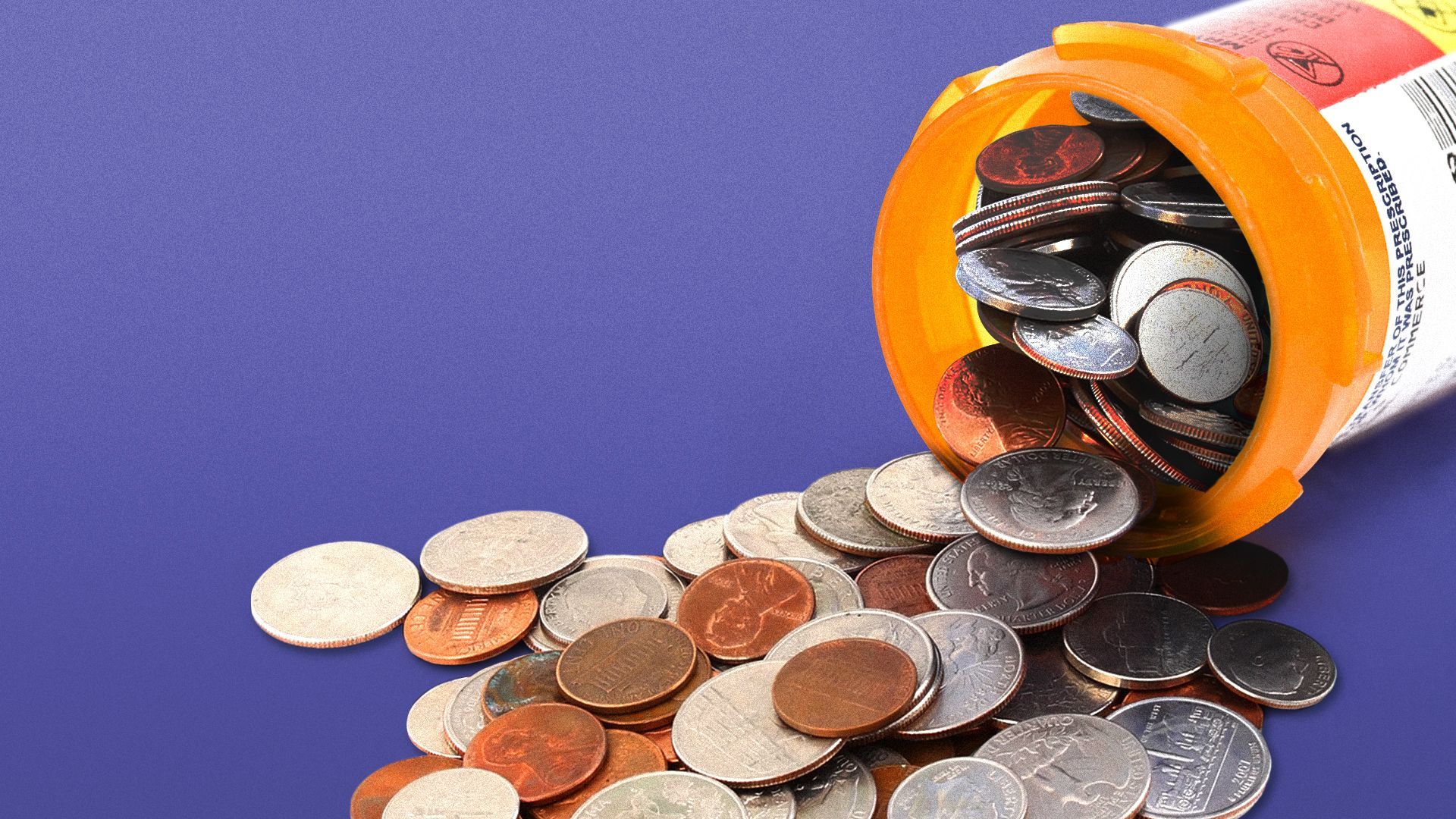 Plenty of legal precedent already allows Medicare to determine what it will pay for health care goods and services, the Department of Justice argued this week in defense of new Medicare drug price negotiations.
Why it matters: The filing, in response to Merck's lawsuit, indicates how the government will defend the program's constitutionality against a wave of similar challenges.
Catch up quick: Eight lawsuits are seeking to stop the government from moving forward with the Inflation Reduction Act's signature drug pricing policy, including some from companies with drugs that are among the first 10 to undergo the negotiation process.
Merck was the first drug company to file suit, calling it a violation of the Fifth Amendment, which requires the government to compensate appropriately when it takes property.
It also argues the program would violate the First Amendment by forcing the company to say it's agreed to a price set by the federal government.
What they're saying: "For decades, courts analyzing reimbursement rates under Medicare have uniformly rejected takings claims like the one that Merck presses," DOJ argued, pointing to Medicare payments to providers like hospitals and nursing homes.
"In doing so, those courts have emphasized that the Medicare program may limit how much the government pays participating providers — but these sorts of limits do not compel any entity to surrender property it does not wish to sell," DOJ wrote. "The Negotiation Program works on the same principle."
Between the lines: The government forcefully pushed back on drug companies' arguments they are being forced to participate in negotiations because the terms of refusing to do so would be untenable, Zachary Baron, a health care law expert at Georgetown University's O'Neill Institute, told Axios.
"While Merck may be dissatisfied with the conditions the Negotiation Program imposes on future Medicare spending, precedent confirms that imposing such conditions is part of Congress's prerogative to ensure that federal funds are spent according to its view of the 'general Welfare,'" DOJ argued.
DOJ is essentially pointing out: "If you stretch out that logic, really any seller of commercial goods would be able to say that any type of agreement related to the price they sell something at" is a violation, Baron said.
DOJ also argues the voluntary nature of the Medicare program undermines Merck's First Amendment argument.
"Just as there is no compulsion for manufacturers to sell drugs to Medicare, there is no compulsion for manufacturers to engage in activities that Merck (incorrectly) describes as speech," it wrote.
What's next: Companies selected for the first round of drug negotiations have until early October to sign agreements to participate in the process and submit data to CMS for consideration of a maximum fair price.
However, one lawsuit could halt process before it begins. On Friday, a federal judge in the Southern District of Ohio will hear oral arguments on the U.S. Chamber of Commerce's request for a preliminary injunction by Oct. 1 to block the negotiations from going into effect.
HHS has asked for the Chamber's lawsuit to be thrown out, per Bloomberg Law.
Go deeper