Axios Sneak Peek
January 24, 2023
Welcome back to Sneak. Smart Brevity™ count: 996 words ... 4 minutes.
🌽 Situational awareness: Former Nebraska Gov. Pete Ricketts (R) was sworn in as the 100th senator this afternoon, replacing incoming University of Florida president Ben Sasse.
1 big thing: Biden's new tax hammer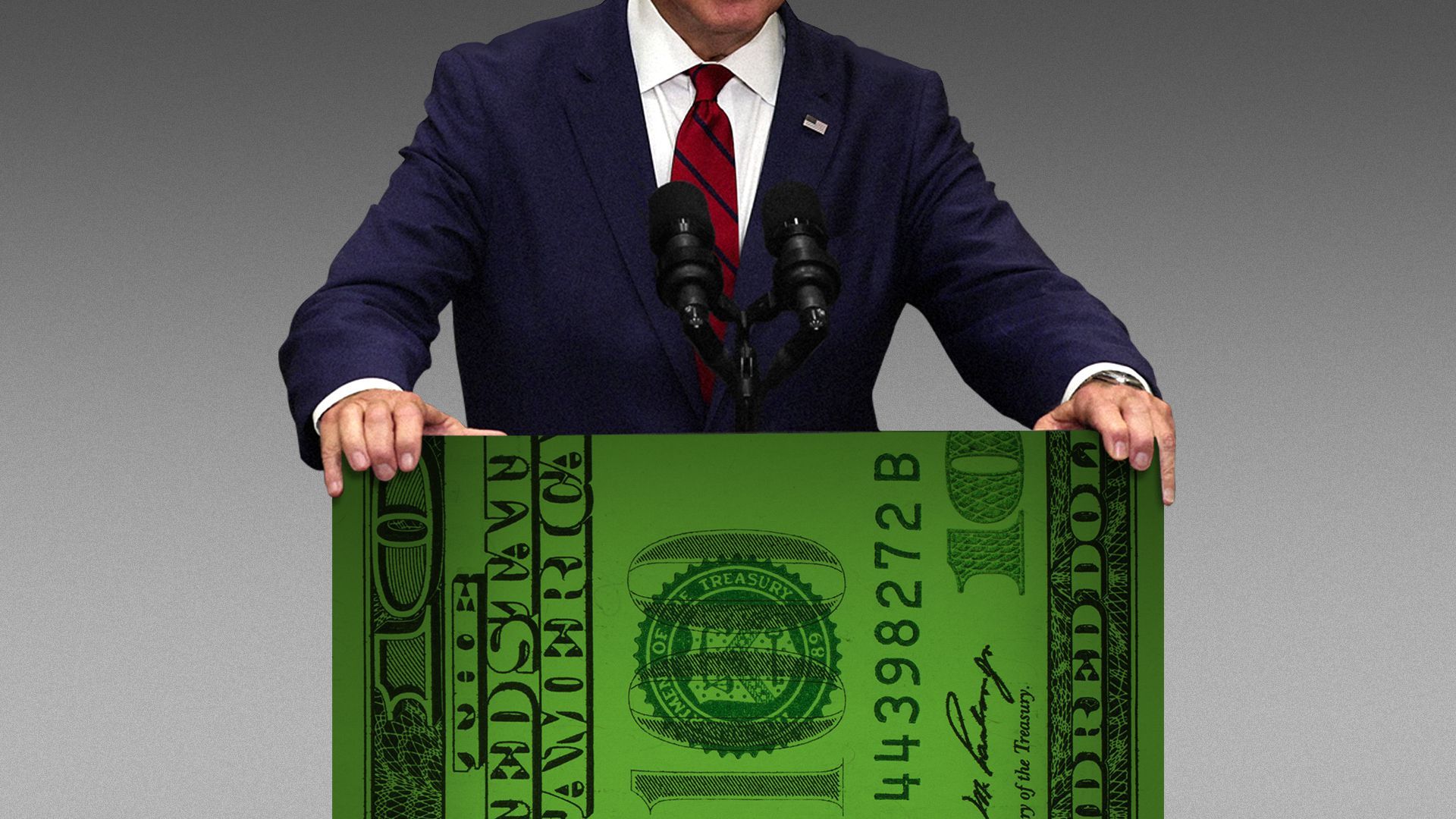 President Biden will deliver a major economic speech this week spotlighting fringe economic proposals championed by House Republicans, including a controversial bill to abolish the IRS and replace it with a 30% national sales tax, Axios' Hans Nichols reports.
Why it matters: With a divided Congress, the political battle over the economy for the next two years will be more about perception than actual policies. Biden wants to build a narrative for his case by bludgeoning Republicans with their own words.
The big picture: Painting Republicans as extreme has been core to Democrats' strategy in the era of Donald Trump, and the party is eager to run the same playbook with the House GOP's newly empowered far-right flank.
Driving the news: In a speech to union workers in Springfield, Virginia, on Thursday, Biden will focus on GOP proposals like the national sales tax as proof that Republicans are irresponsible, according to an administration official.
The bottom line: While White House officials remain hopeful that the economy can avoid a recession, they're also keenly aware that two years is an eternity in politics and quarterly GDP reports.
2. 💸 Schumer to GOP: Show your cards
Opening the Senate for the first time since Jan. 3, Majority Leader Chuck Schumer (D-N.Y.) demanded House Republicans lay out the spending cuts they're seeking in exchange for raising the debt ceiling.
"It's not enough to hide behind the old GOP talking point about wasteful spending," Schumer argued.
"Does that mean cuts to Social Security? Or Medicare? Or child care? Pell grants? Or our military? Or pay raises for our troops? Or funding police and law enforcement?"
Why it matters: This is the issue that will dominate the next six months in Washington, and Democrats want to get the ball rolling on a potential resolution long before the "X date" when the U.S. will be forced to default.
Democrats believe they have the upper hand — both because of the inherently risky nature of economic brinkmanship and the perception that any Republican spending cuts will be unpopular.
The other side: Senate Republicans are trying to stay above the fray. "We won't default," Senate Minority Leader Mitch McConnell (R-Ky.) told reporters today, declining to elaborate.
3. 👀 McCarthy on MTG: "I will always take care of her"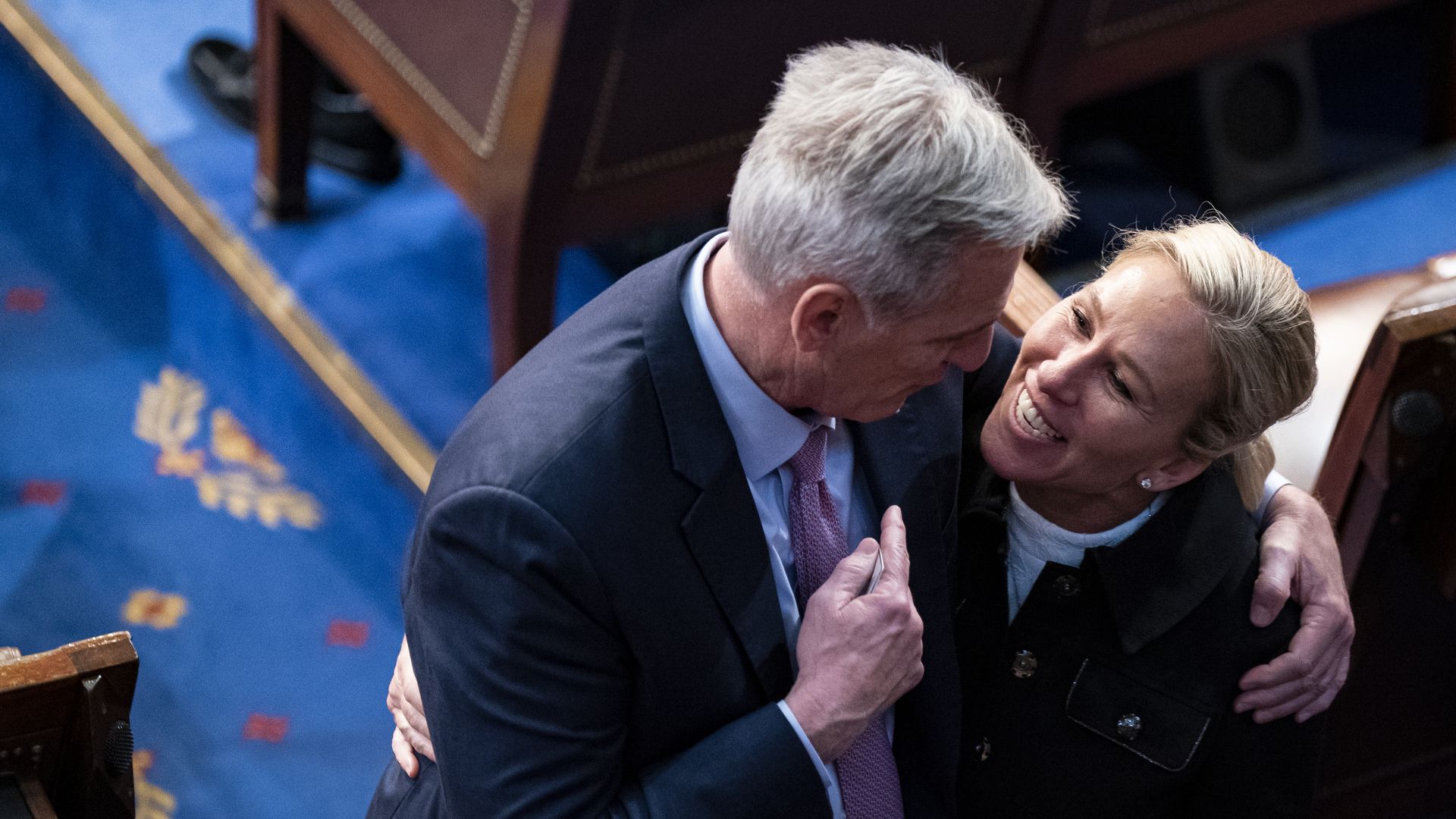 The New York Times' Jonathan Swan and Catie Edmondson have the backstory on how McCarthy secured the loyalty of Rep. Marjorie Taylor Greene (R-Ga.) ahead of the most contentious speaker election in a century.
Why it matters: Two years ago, the House voted to strip Greene of her committee assignments for promoting baseless conspiracy theories and violent rhetoric about Democrats.
Today, the former QAnon adherent is the House speaker's most vocal far-right defender and one of the most influential members of Congress.
"I will never leave that woman," McCarthy privately told a friend after the speaker vote, according to the Times. "I will always take care of her."
Key revelations:
McCarthy took the lesson from former speakers Paul Ryan and John Boehner that it was better to work with the far-right than alienate them.
He avoided publicly criticizing Greene during her countless controversies, choosing instead to meet with her in private conversations she referred to as "visits to the principal's office."
McCarthy's general counsel worked for hours trying to convince Twitter executives to overturn the ban on her personal account for posting COVID-19 misinformation.
Read the full story (subscription).
4. 📺 Spot du jour: NRSC targets "Maserati Manchin"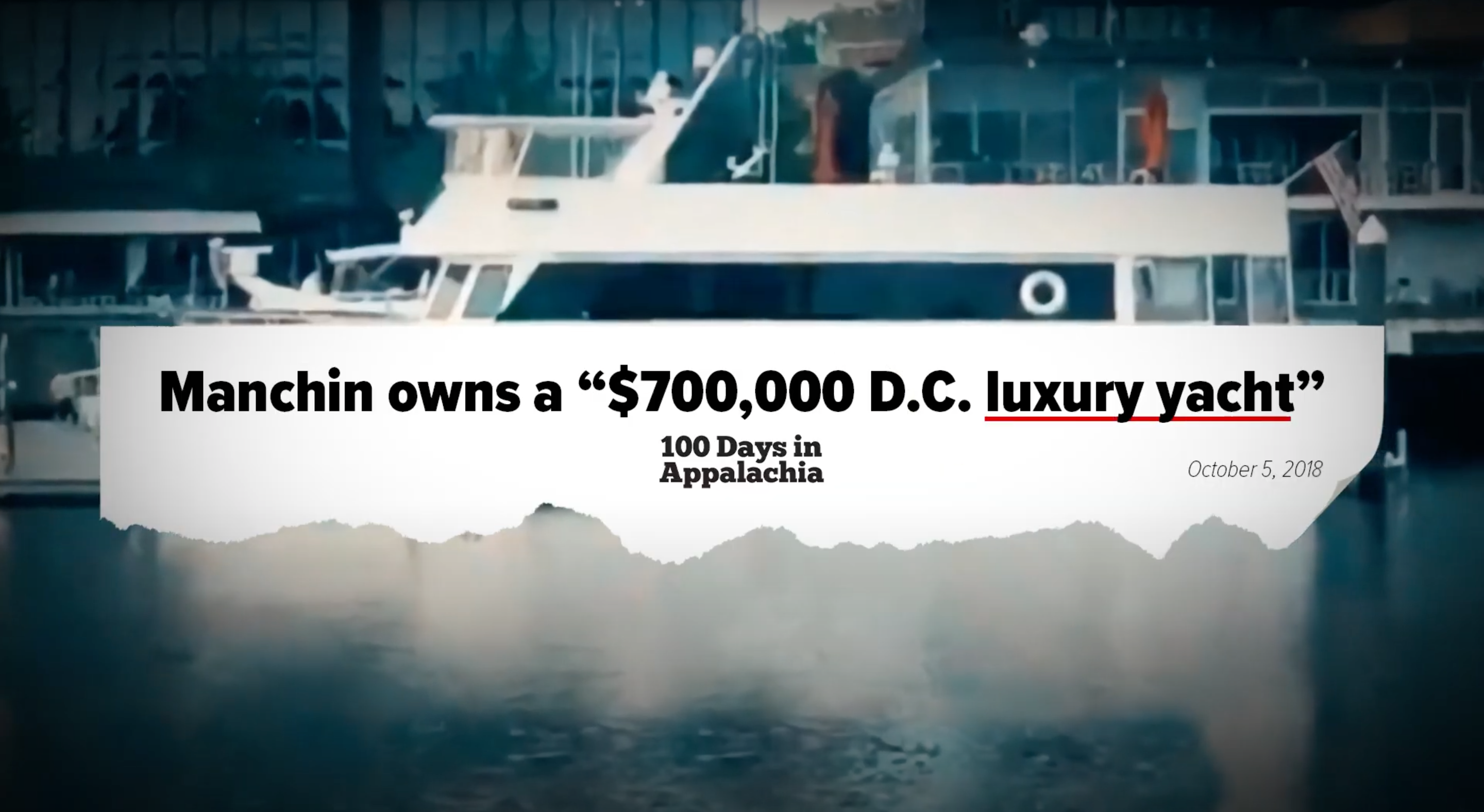 The NRSC is out with a new direct mail and digital ad campaign portraying Sen. Joe Manchin (D-W.V.) as a Davos-trekking elitist, firing the first of many shots to come ahead of a potential re-election campaign, Axios' Josh Kraushaar reports.
Why it matters: Manchin, who hasn't announced what he plans to do in 2024, is the only Democrat who can realistically hold a Senate seat in one of the most conservative states in the country.
5. 📅 Coming attractions: Trump's early-state tour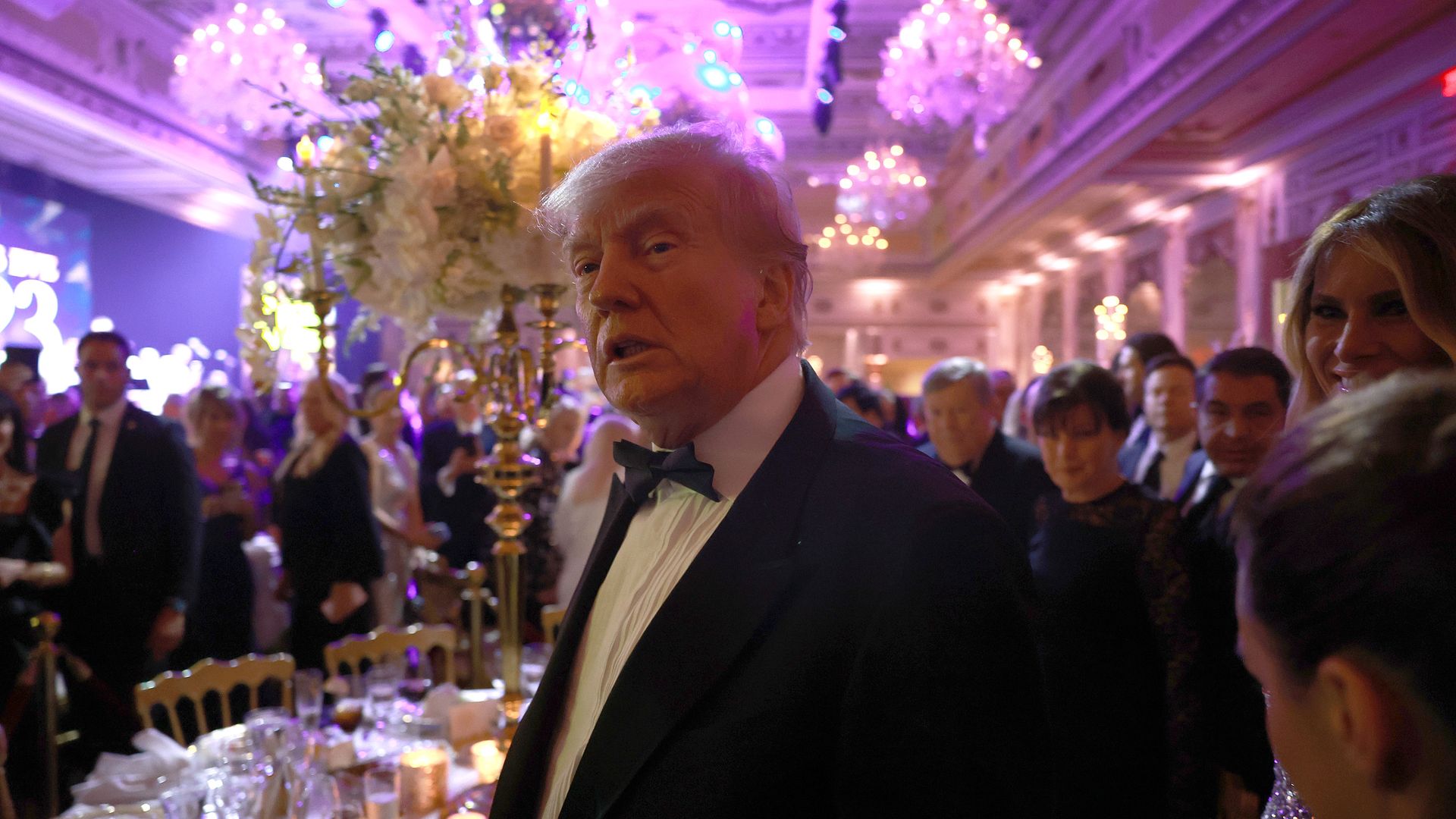 Trump has added a stop in New Hampshire on Saturday morning before his 2024 launch event in South Carolina, looking to shore up support in two early-primary states where he's facing headwinds.
Meanwhile: Two months after the campaign claimed it would increase vetting in the wake of his Mar-a-Lago dinner with white nationalist Nick Fuentes, Trump ignited a fresh controversy by posing for a photo with former Philadelphia mob boss Joey Merlino.
📬 Thanks for reading. This newsletter was edited by Zachary Basu and copy edited by Kathie Bozanich.