Axios Seattle
June 02, 2023
It's Friday, friends. What are you doing this weekend?
😎 Today's weather: Sunny with a high near 72.
Today's newsletter is 911 words, a 3.5-minute read.
1 big thing: 'Shrooms go mainstream with medical trial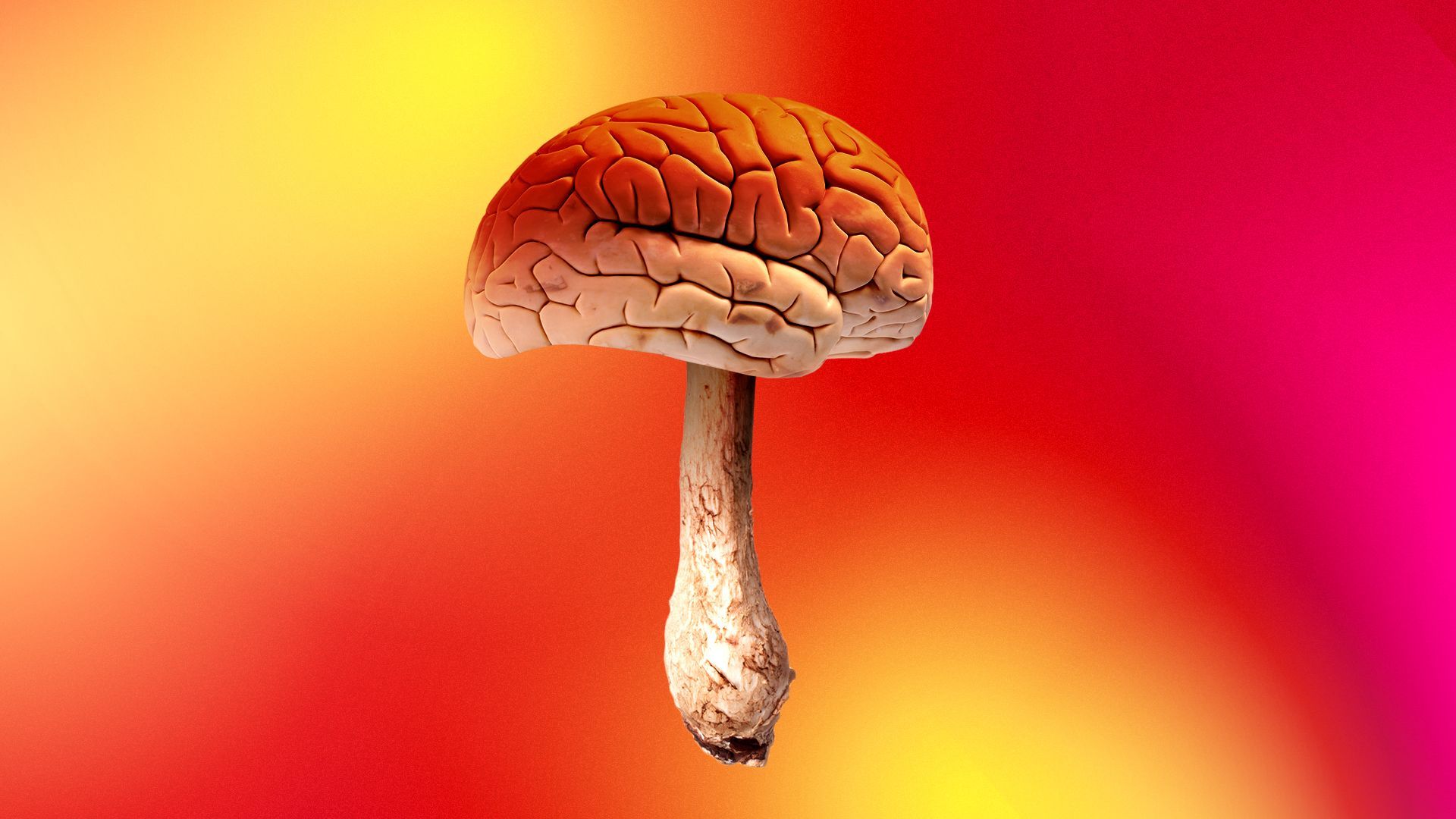 Two states have legalized medical uses of psychedelic mushrooms, but Washington state lawmakers want more information on the benefits before following suit.
Driving the news: In early May, Washington Gov. Jay Inslee signed Senate Bill 5263, which creates a task force to explore the issue and authorizes the University of Washington School of Medicine to study the potential therapeutic value of the psychedelic compound found in mushrooms.
The bill allocates $1.4 million for the pilot program and efficacy study, which will include 30 to 40 military veterans and first responders with documented post-traumatic stress and alcohol use disorders.
Why it matters: Research on the potential efficacy of psychedelics in treating mental health disorders ceased when psilocybin, along with LSD and mescaline, were designated Schedule 1 drugs in 1970 by the United States Drug Enforcement Agency as part of the war on drugs.
Zoom out: As of February, there were more than 130 clinical trials in research facilities across the world using psilocybin that were underway or scheduled.
Zoom in: The Seattle-based trial will begin in January 2025 and run for one year.
What they're saying: Depression, end-of-life anxiety and substance use disorders are challenging to address and frustrating to treat due to the limited options available today, said Sackett.
"We are desperate for new solutions," Sackett told Axios.
What's next: The results of the trial will likely determine whether Washingtonians with dual diagnosis for substance use and mental health disorders are able to access therapeutic psychedelics in the future, state Sen. Jesse Salomon, a Democrat from Shoreline who sponsored the legislation, told Axios.
He said the current bill had broad bipartisan backing with 127 out of 147 legislators voting in favor, which "bodes very well for future legislation."
If the mushrooms' effectiveness can be shown, "that could be huge."
2. City begins transition to electric leaf blowers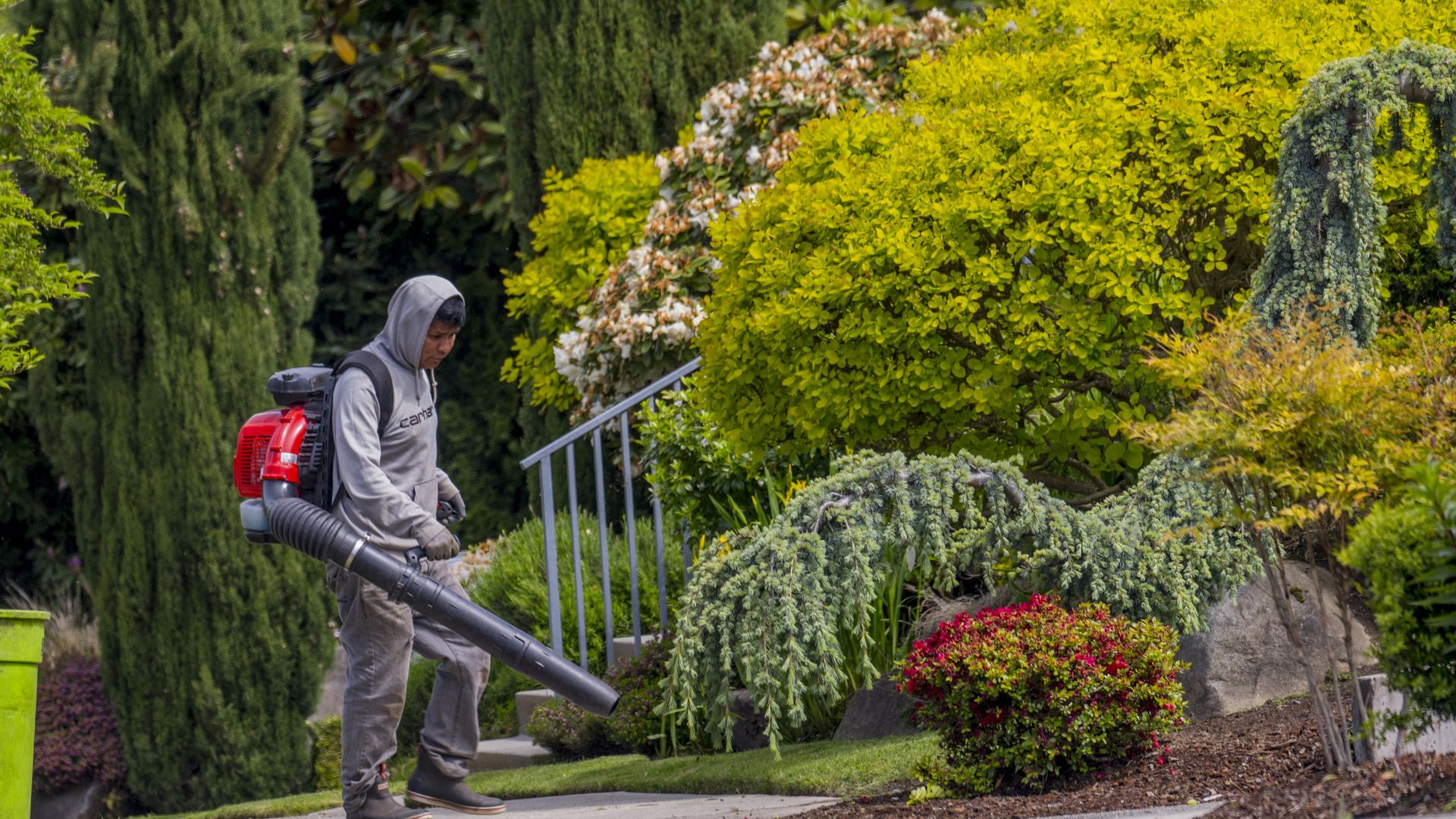 Seattle will begin phasing out gas-powered leaf blowers starting in July, according to a new directive from Mayor Bruce Harrell.
Driving the news: The city, which previously approved a plan to ban gas-powered leaf blowers used by the city and its contractors before 2025 and homeowners by 2027, is stepping up the replacement of its own gas-powered devices.
The city currently owns about 427 gas blowers and 77 electric leaf blowers. Starting in July, the city will only purchase electric blowers to replace gas-powered ones, though gas blowers can still be used.
What they're saying: "These gas-powered leaf blowers aren't just a nuisance; they impact our neighborhoods — and the workers who operate them — through air and noise pollution," Harrell said in a statement.
He said the city's efforts to protect the environment must include both sweeping initiatives, such as enhancing the tree canopy, and smaller measures, such as replacing gas-powered landscaping tools.
3. Morning Buzz: Alpine thrills in Leavenworth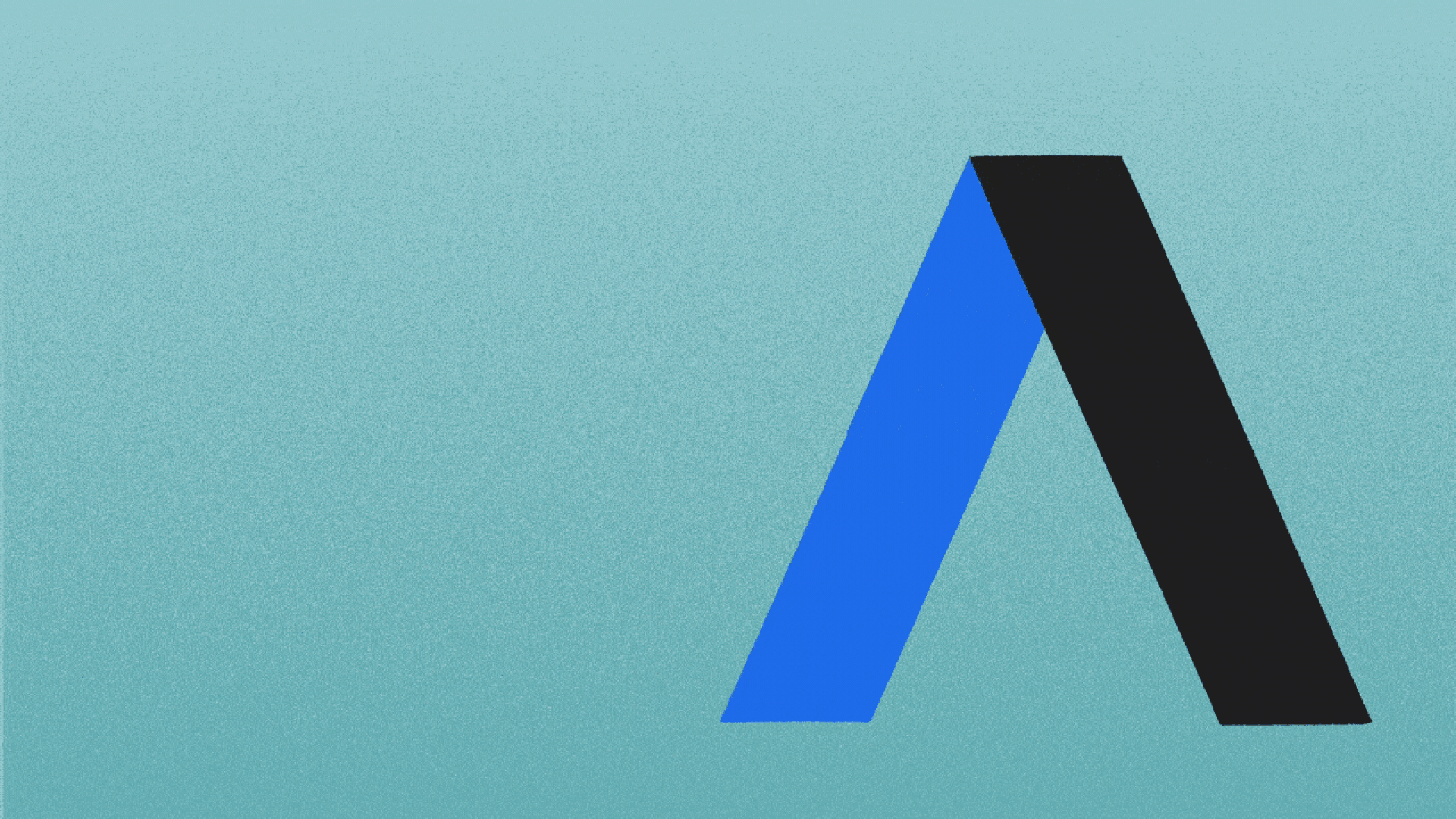 🎢 Washington's first Alpine rollercoaster, the Tumwater Twister Alpine Coaster at Leavenworth Adventure Park, opened yesterday. (425 Magazine)
⚖️ The U.S. Supreme Court ruled against a Seattle Teamsters union in a dispute stemming from stalled 2017 contract negotiations between concrete truck drivers and major local concrete supplier Glacier Northwest.
Drivers walked off the job while their trucks were full of concrete when the union called for a strike. (My Northwest)
4. Ultimate (Frisbee) finals in Seattle this weekend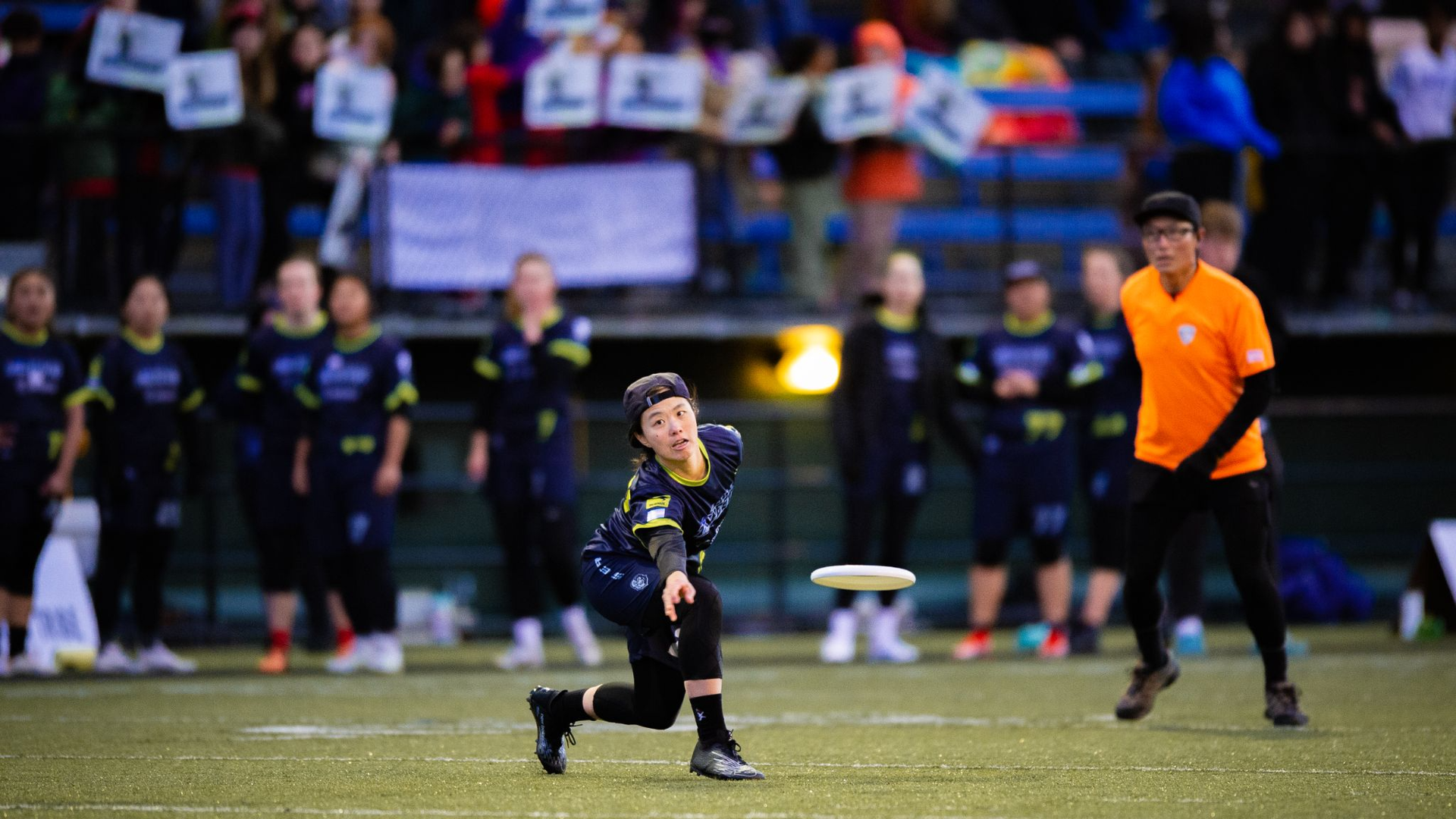 Whether you're jonesing for another championship playoff after the Kraken's thrilling (but unsuccessful) Stanley Cup run or just want to try something different this weekend, here's a showdown that might fit the bill.
Driving the news: The No. 1 seeded Seattle Tempest, which won the Western Ultimate League North Conference with a 6-2 record, is playing the San Francisco Falcons 6pm tomorrow in the semifinals.
The two-day competition at Memorial Stadium, under the Space Needle, culminates in the championship game at 2pm Sunday.
Catch up quick: Ultimate is one of the fastest-growing sports in North America and is fun to watch, Seattle Ultimate general manager Xtehn Titcomb Frame previously told Axios, because it features "amazing throws, big plays, the field movement of soccer, and the pace of basketball."
The sport is more commonly known as "Ultimate Frisbee." But because "Frisbee" is a registered trademark of Wham-O, "ultimate" alone is the official name.
If you go: Tickets for a single day are $20 for adults and $10 for people aged 11 to 17. For the weekend pass, tickets are $30 for adults and $15 for youth. Kids under 10 are always free.
Now hiring: New job openings
5. "Dattock" knocks out Seattle's teen spelling whiz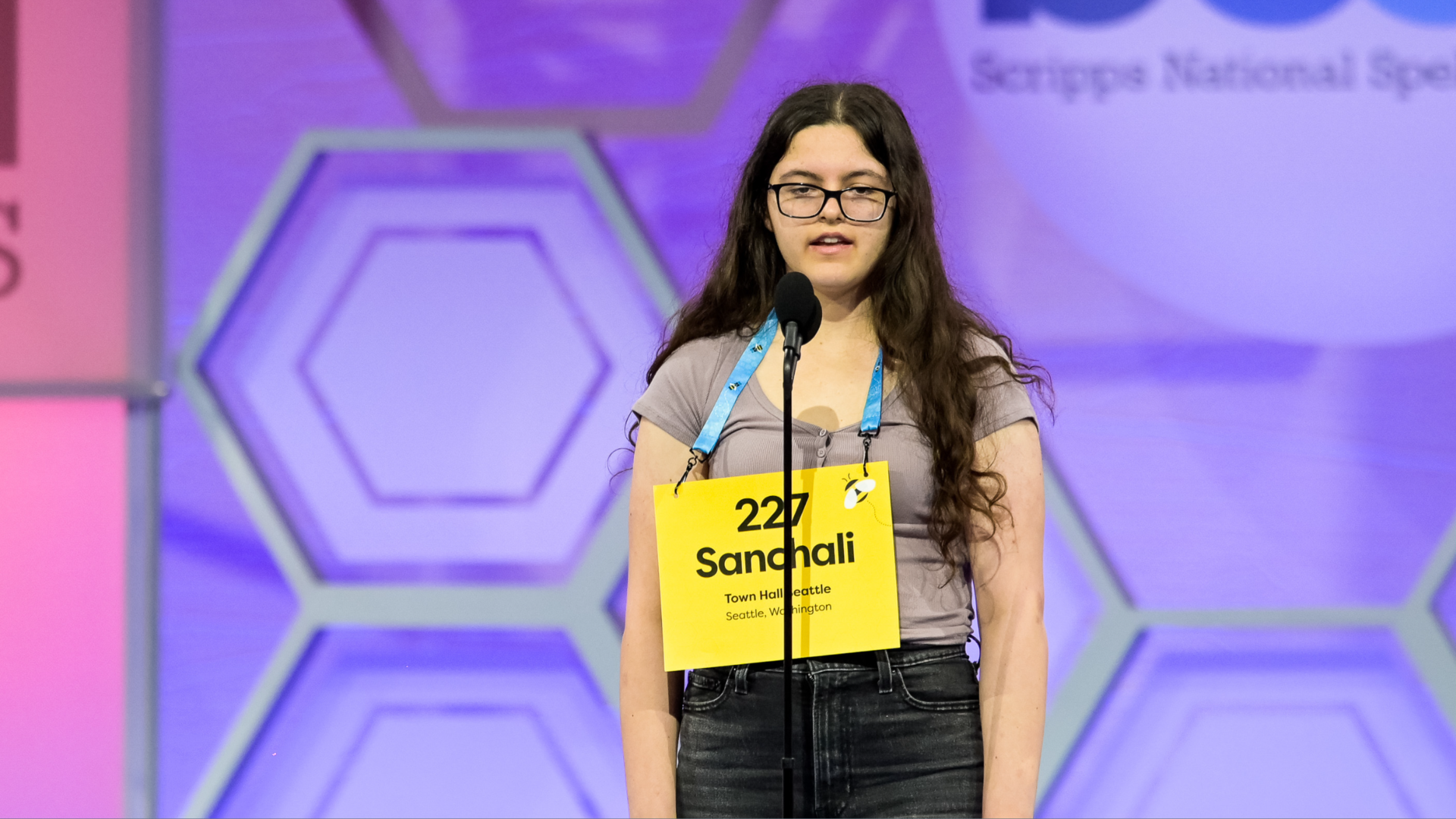 Seattle's sole competitor in the Scripps National Spelling Bee got knocked out in Round 6 by a word we've legit never seen before: "dattock."
Details: 14-year-old Sanchali Bohacek, who attends Seattle's Lakeside School, guessed "datuk," causing her to tie for 23rd place among the 231 spellers who competed.
The bottom line: Bohacek made Seattle proud by getting as far as she did (including by spelling "banh mi" correctly in Round 1).
She also spelled "omoplate" correctly in Round 4, which is more than we'd likely accomplish.
🧳 Melissa is officially on vacation, which means she's still at home packing.
🏍️ Clarridge is thinking about story ideas and wondering whether you want to hear more, or less, about motorcycles and off-road riding. Her feelings won't be hurt either way.
This newsletter was edited by Rachel La Corte and copy edited by David Chiu.