Axios Pro Rata
December 07, 2018
Situational awareness: Tobacco giant Altria just announced a $1.8 billion investment for a 45% stake in cannabis company Cronos Group. We previewed it in Tuesday's Pro Rata.
Top of the Morning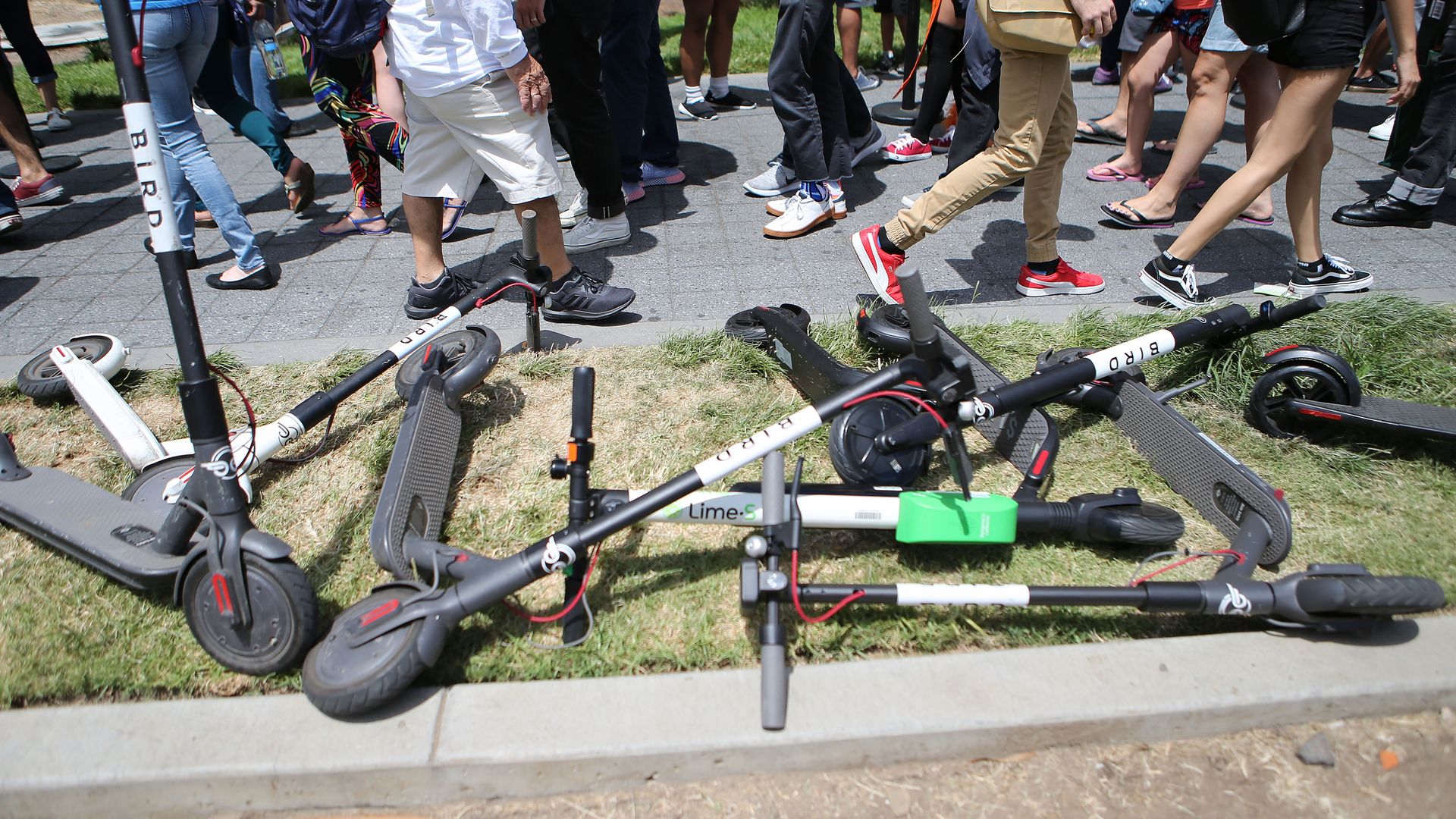 Last weekend The Information reported that Uber was in acquisition talks with e-scooter companies Bird and Lime for "what could be a multibillion-dollar deal." The story set off a wave of speculation in Silicon Valley, including among shareholders in both the ride-hailing company and its potential targets.
What almost everyone seems to agree on is that almost all options remain on the table, except perhaps Uber buying Bird (which says, on the record, that it neither for sale nor in sale talks with Uber. So here's the rundown, in descending order of probability:
Uber buys Lime: This one has the most buzz, and also makes the most sense.
Uber already has a small equity stake in Lime and made its scooters available via its app in some cities. Kind of like what it did with Jump Bikes before buying it.
Lime employs some ex-Uber execs, including its former head of business and corporate development.
Lime would be cheaper than Bird, based on the latest VC valuations.
Uber still regrets not buying Lyft in the early days, and this would be a way to ensure history doesn't repeat itself.
Bird and Lime merge. Sources say such informal merger discussions have been off-and-on for quite some time, although they seem to be off at this exact moment (subject to change by lunchtime).
Consolidation came to ride hail and it also will come to scooter-share. A merger would let the two leading players avoid Uber or Lyft buying a smaller player and then making the duopoly into a competitive threesome.
Both companies desperately need to raise money, and this combo could elevate their fundraising firepower (albeit perhaps with some valuation pressures).
The big downside is that neither company really wants to give up pole position, and questions over which CEO would run the show.
Bird and Lime remain independent, after successfully raising new capital.
Bird has been meeting with prospective outside leads for a big new round, but many of its investors expect the ultimately round to be insider-led.
Lime is expected to have a bit of an easier time due to its lower valuation, but both seem to have already tapped a lot of the eager scooter money. This has always been a controversial business — particularly given its issues with weather, scooter theft/damage and regulation — so flat rounds wouldn't be shocking for either company.
Uber (or maybe Lyft) buys Bird.
Bird says it's not for sale. Just like every other startup, until the offer is too good to pass up.
The bottom line: Expect resolution fairly quickly, as the scooter companies need to settle their fundraising processes and Uber would want a quarter or two to digest the acquisition before its 2019 IPO.
• In June we wrote about Greg Hardy, the former NFL player who is better known for brutally beating his ex-girlfriend and being convicted of assault. He had just won his first pro mixed martial arts fight, which put him on a path toward potentially getting a major payday fight with UFC, whose major shareholders include KKR and Silver Lake.
Neither private equity firm stepped in then, nor does it seem they're stepping in now, after UFC decided to put Hardy on its next major fight card. Instead, they will profit from infamy borne of violent abuse.
The BFD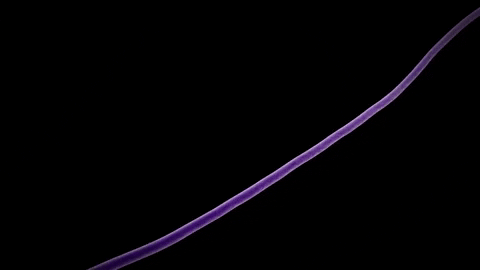 Moderna Therapeutics, a Cambridge, Mass.-based startup that wants to help patients produce medicines within their own bodies, raised $618 million in its IPO by pricing 26.86 million shares at $23 per share, compared to initial plans to price 21.7 million shares at $22-$24. Its initial market cap will be around $8 billion.
Why it's the BFD: Because this was the largest-ever IPO for a development-stage biotech company, per Renaissance Capital, and gives Moderna the third-largest initial market cap this year for a VC-backed company (behind only Dropbox and Spotify).
Bottom line: "Moderna is researching how to make personalized cancer vaccines using messenger-RNA, the nucleic acid that transmits genetic information for the production of proteins within a cell. The company, established in 2010, has 21 programs in development, including one in a second-phase clinical study." — Bloomberg
Venture Capital Deals
• Firefly, a San Francisco-based in-car digital ad network for rideshare, raised $21.5 million in seed funding from NFX, Pelion Venture Partners, Decent Capital, Jeffrey Housenbold, Cross Culture Ventures, Muse Capital and StartX. https://tcrn.ch/2RBxTGY
• Wise Systems, a Cambridge, Mass.-based developer of autonomous dispatch and routing software for delivery fleets, raised $7 million in Series A funding. Gradient Ventures led, and was joined by E14 Fund, Neoteny, Trucks VC and Fontinalis Partners. www.wisesystems.com
• SourceDay, an Austin, Texas-based provider of automated procurement and purchase order management software, raised $6.5 million in Series A funding from Silverton Partners, Draper Associates and ATX Seed Ventures. www.sourceday.com
• Snapt, a Mountain View, Calif.-based app delivery controller company, raised $3 million in Series A funding from Convergence Partners, Nedbank and Sanari Capital. www.snapt.net
Private Equity Deals
• Baring Private Equity Asia is investing around $904 million into Japanese audio systems maker Pioneer Corp. (Tokyo: 6773) for an 80% stake. http://axios.link/pM6i
• The Blackstone Group is nearing an agreement to buy a minority stake in the management company of private equity and real estate investment firm GI Partners, per Bloomberg. http://axios.link/SJcm
• Siris Capital and Elliott Management is nearing an agreement to buy Travelport Worldwide (NYSE: TVPT), a UK-based travel software company in which Elliott disclosed a 12% stake in March and then pushed for a sale, per Reuters. Travelport has a market cap of around $2 billion. http://axios.link/z8l1
• Sun Capital Partners acquired Tier One, a Weirton, W.V.-based provider of household moving services for the military, from Southfield Capital. www.tieronerelo.com
Public Offerings
• Club Med, the holiday company owned by Fosun International, is seeking to raise up to $428 million via a Kong Kong IPO, pricing at the bottom of its range. http://axios.link/xsog
• SoftBank reportedly is fully subscribed on an IPO for its mobile unit that could raise around $21 billion. One big question, however, is if the float will be affected by a large outage yesterday on the network. http://axios.link/5enL
🚑 WuXi AppTec, a Chinese medical tech platform, raised $1.01 billion in a Hong Kong IPO that values the company at $10.2 billion. http://axios.link/jsgW
Liquidity Events
• Walmart (NYSE: WMT) acquired Art.com, an Emeryville, Calif.-based home décor ecommerce company whose backers include Benchmark, Bull City Venture Partners, Stripes Group and Saints Capital. http://axios.link/kSv3
More M&A
🎾 Anta Sports of China offered to buy Amer Sports, a Finnish maker of sporting equipment like Wilson tennis rackets, for around €4.6 billion, or 40 per share. Other members of the buyside group include Tencent. http://axios.link/27Wu
• Berkshire Hathaway is seeking to acquire a 10% stake in India-listed Kotak Mahindra Bank, per a local media report. http://axios.link/yHe5
• Boku (AIM: BOKU) acquired Danal, a San Jose, Calif.-based provider of mobile identity and authentication services, for up to $68 million in cash and stock. https://tcrn.ch/2QAJEQW
• Costa Rican regulators are opposing Wal-Mart de Mexico's plans to buy local supermarket chain buy Grupo Empresarial de Supermercados. http://axios.link/4R6s
🥩 Del Frisco's Restaurant Group (Nasdaq: DFRG) adopted a poison pill to hold off activist investor Engaged Capital, which is pushing for a sale process. http://axios.link/TbWd
• Eddie Lampert's ESL Investments has offered to buy bankrupt retailer Sears, which Lampert had owned since 2005, for around $4.6 billion. http://axios.link/NSIZ
• IBM (NYSE: IBM) agreed to sell some of its software products, include AppScan and BigFix, to India's HCL Technologies for $1.8 billion.
Fundraising
• Ardian is seeking to raise €6 billion for its latest European buyout fund, per Financial News. http://axios.link/XnV3
• ByteDance, a Chinese Internet startup valued at around $75 billion, is raising around $1.45 billion for a corporate VC fund that would invest in AI and media content startups, per The Information. http://axios.link/sFXi
• Crestline Investors closed its second direct lending fund for small and mid-market companies with $800 million. www.crestlineinvestors.com
• Windjammer Capital Investors raised $870 million for its fifth fund focused on middle-market buyouts of B2B companies. www.windjammercapital.com
It's Personnel
• Lightspeed Venture Partners made five hires: Jana Messerschmidt (ex-Twitter) as partner, Merci Victoria Grace (Slack) as partner, Ashley Brasier (ThimbTack) as partner, Jerry Ye (SignalFire) as partner, Jay Madheswaran (Rubrik) as partner and Neetzan Zimmerman (Gawker) as VP of growth. http://axios.link/Ep28
• Kirthiga Reddy (ex-Facebook) joined SoftBank Vision Fund as a partner.
Final Numbers
Go deeper: Sidelined workers could keep job growth from stalling
Thanks for reading. Please subscribe if you don't already. Have a great weekend. Go Pats!