December 21, 2021
Good afternoon: Today's PM — edited by Justin Green — is 482 words, a 1.5-minute read.
1 big thing: Biden credits Trump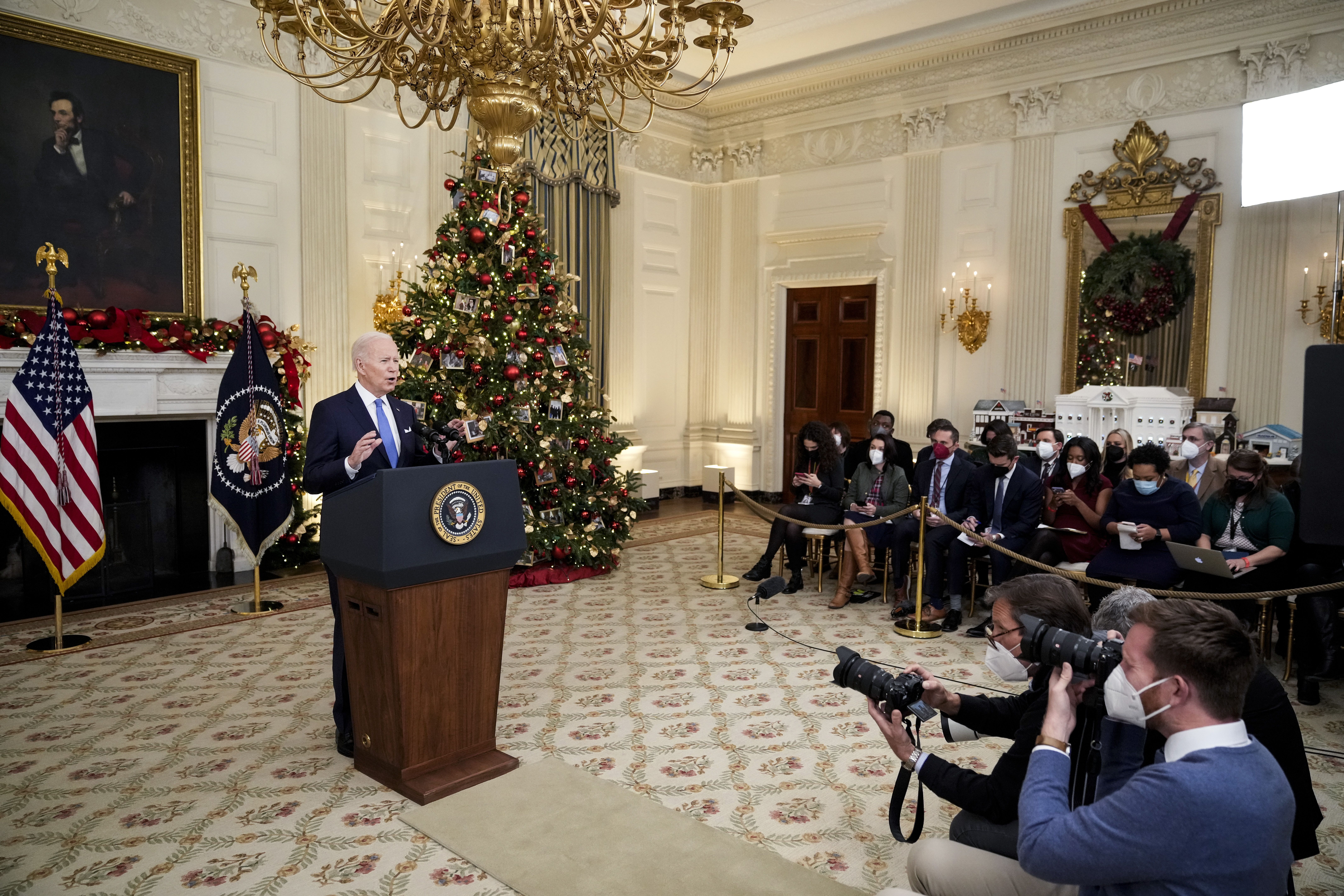 Admitting Omicron "spread even more rapidly than anybody thought," President Biden addressed the nation this afternoon about this "scary time."
"I know you're tired ... and I know you're frustrated," he said, standing in front of a Christmas tree in the White House's State Dining Room. "We're still in it. ... We'll get through this."
Biden, who rarely mentions former President Trump, invoked his predecessor's announcement Sunday that he'd gotten a vaccine booster.
"Maybe one of the few things he and I agree on," Biden said.
The president also credited "the prior administration and our scientific community" on vaccines.
Biden said he knew he'll be criticized for saying this, but he told the unvaccinated they have an obligation "to your country" to get the shot: "It's your patriotic duty."
To "purveyors of ... lies and misinformation," Biden said: "Stop it. Stop it now."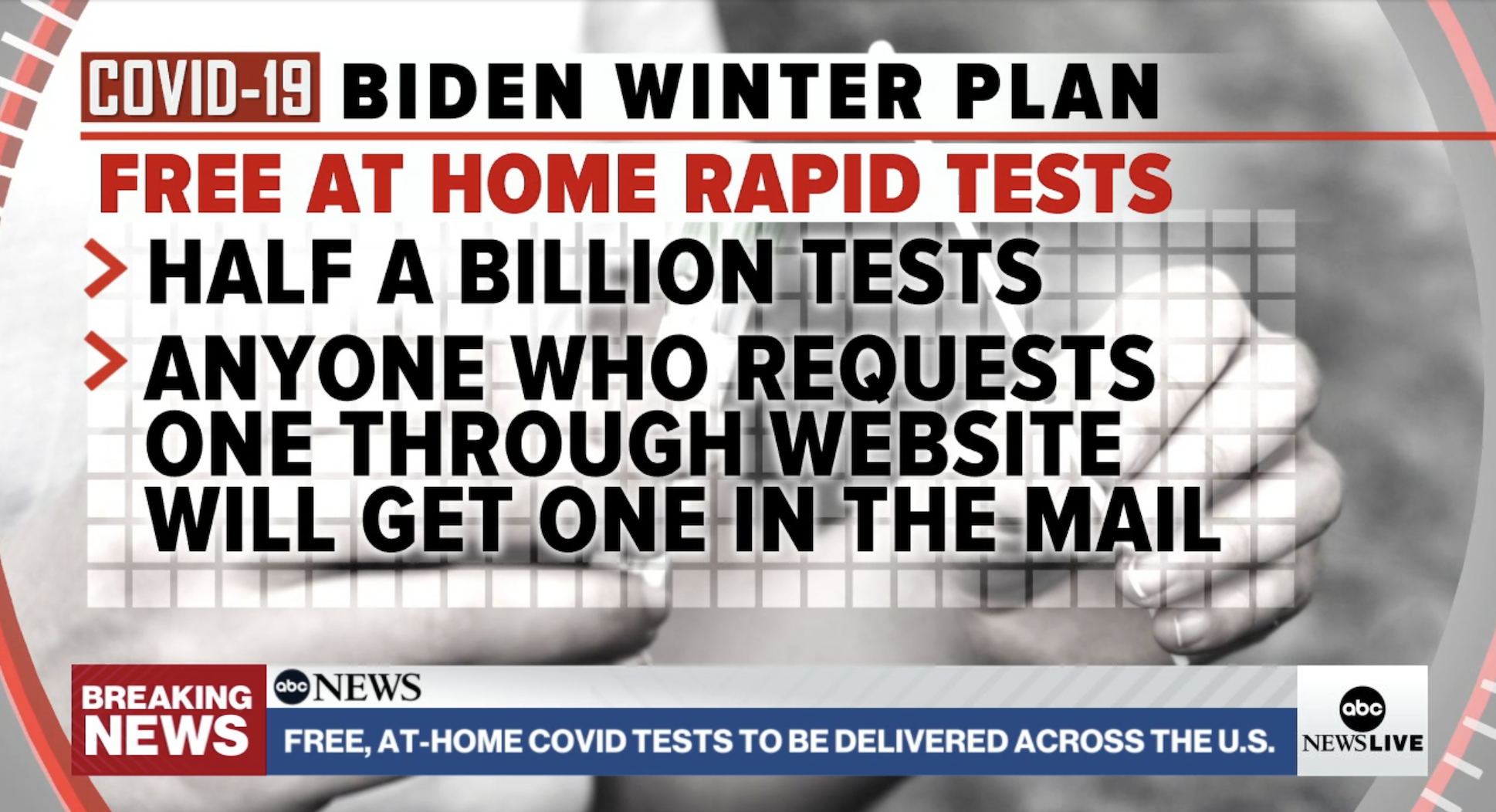 The president said Americans should be "concerned about Omicron but not panicked."
"No, this is not March of 2020," he said, enunciating each word.
"Yes, you can" safely celebrate the holidays if everyone in the room is vaccinated — and especially if you've been boosted.
But Biden urged vigilance by all: "Vaccinated people get COVID. They get ill. But they're protected from severe illness and death."
2. Exclusive data: Web has COVID fatigue
Omicron isn't jump-starting engagement with COVID news the way Delta did, Axios' Sara Fischer and Neal Rothschild report.
Why it matters: News attention spiked early in the Delta wave, but Omicron hasn't had the same effect. COVID fatigue could slow response to the prolific variant.
Exclusive NewsWhip data shows social media interactions (likes, comments, shares) on news about COVID have declined dramatically.
Engagement dropped from 1,171 interactions per article in March 2020 to 326 in December 2020 — then to 108 over the last three weeks.
3. Be a musician — no lessons required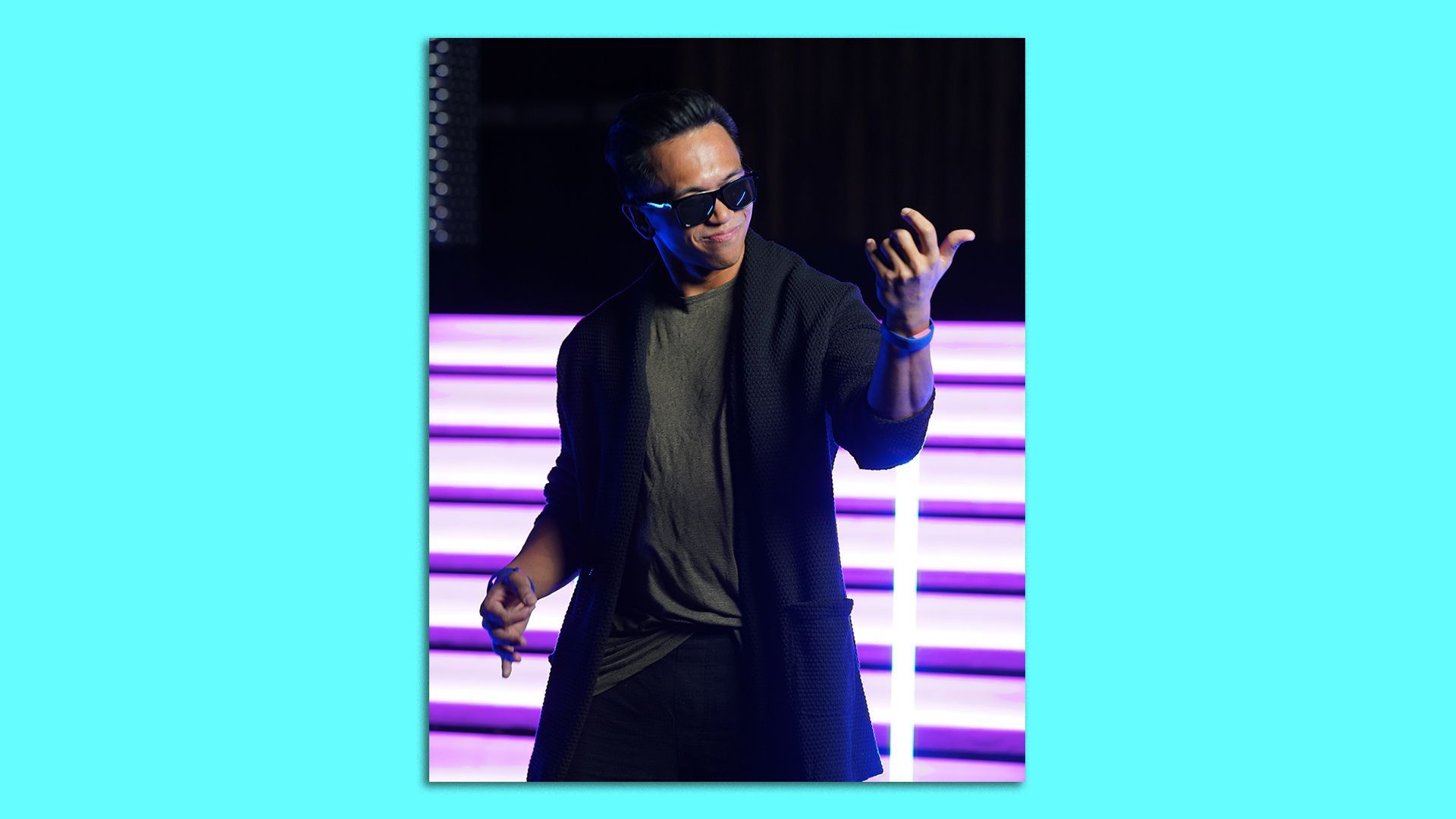 A new generation of music-making gadgets lets people bypass practicing an instrument, Axios' Jennifer A. Kingson reports.
Why it matters: Tech startups are betting that people will snap up devices that generate professional-sounding tunes quickly and easily.
Mictic, a pair of wristbands that retails for $119, enables wearers to generate instrument sounds — guitar, piano, drums, cello — by waving their arms.
Orba — a $99, hamburger-size handheld — describes itself as "a synth, looper, and controller that lets you create songs with intuitive gestures like tapping, sliding, and waving."
The Donda Stem Player, backed by Kanye West (now Ye), is a $200 doodad that The Verge describes as "a weird music gadget that lets you listen to music and manipulate it in real-time."
4. 1 hopeful thing: Ring in '22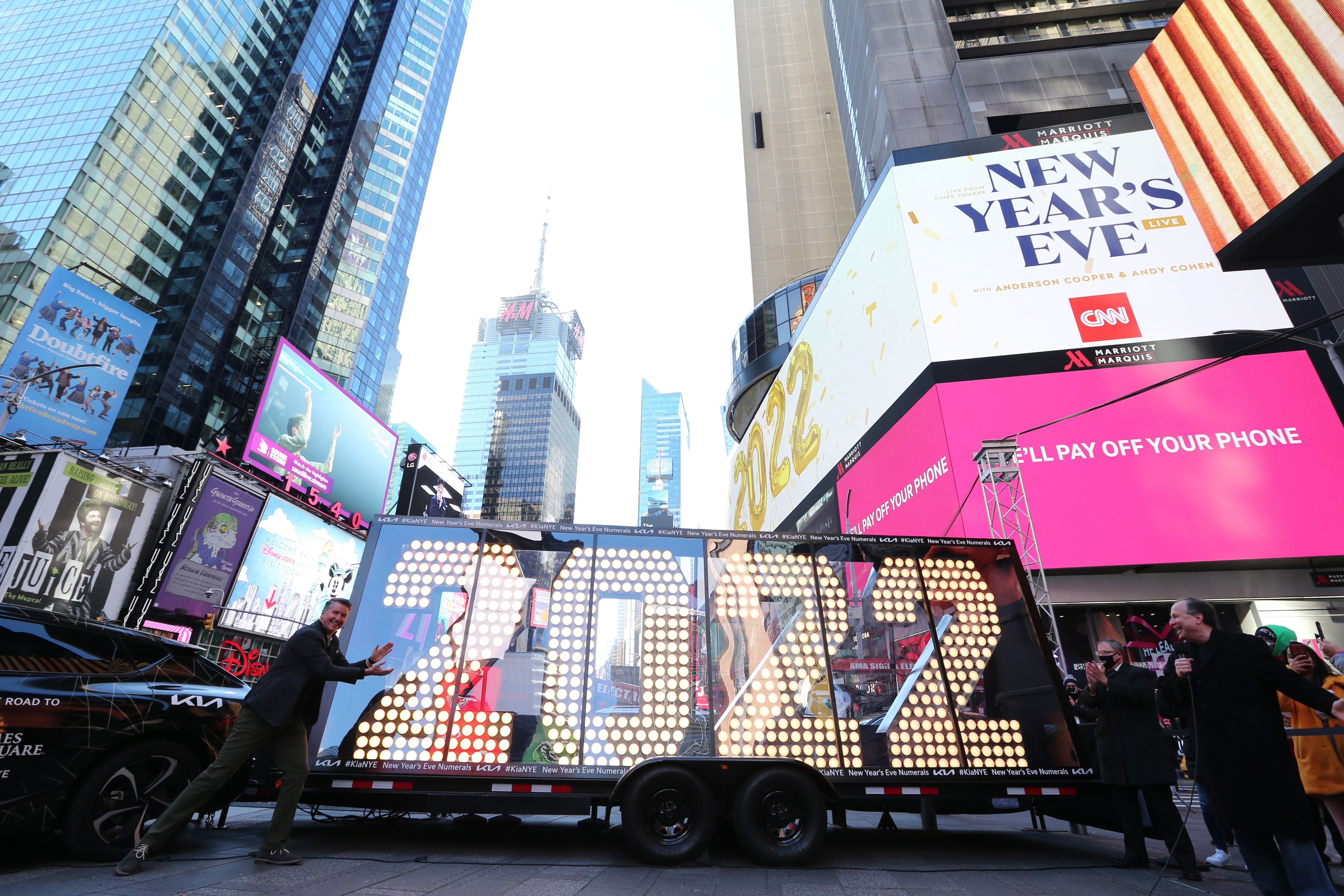 New Year's Eve numerals arrived in Times Square yesterday, amid uncertainty about whether a countdown crowd will be allowed.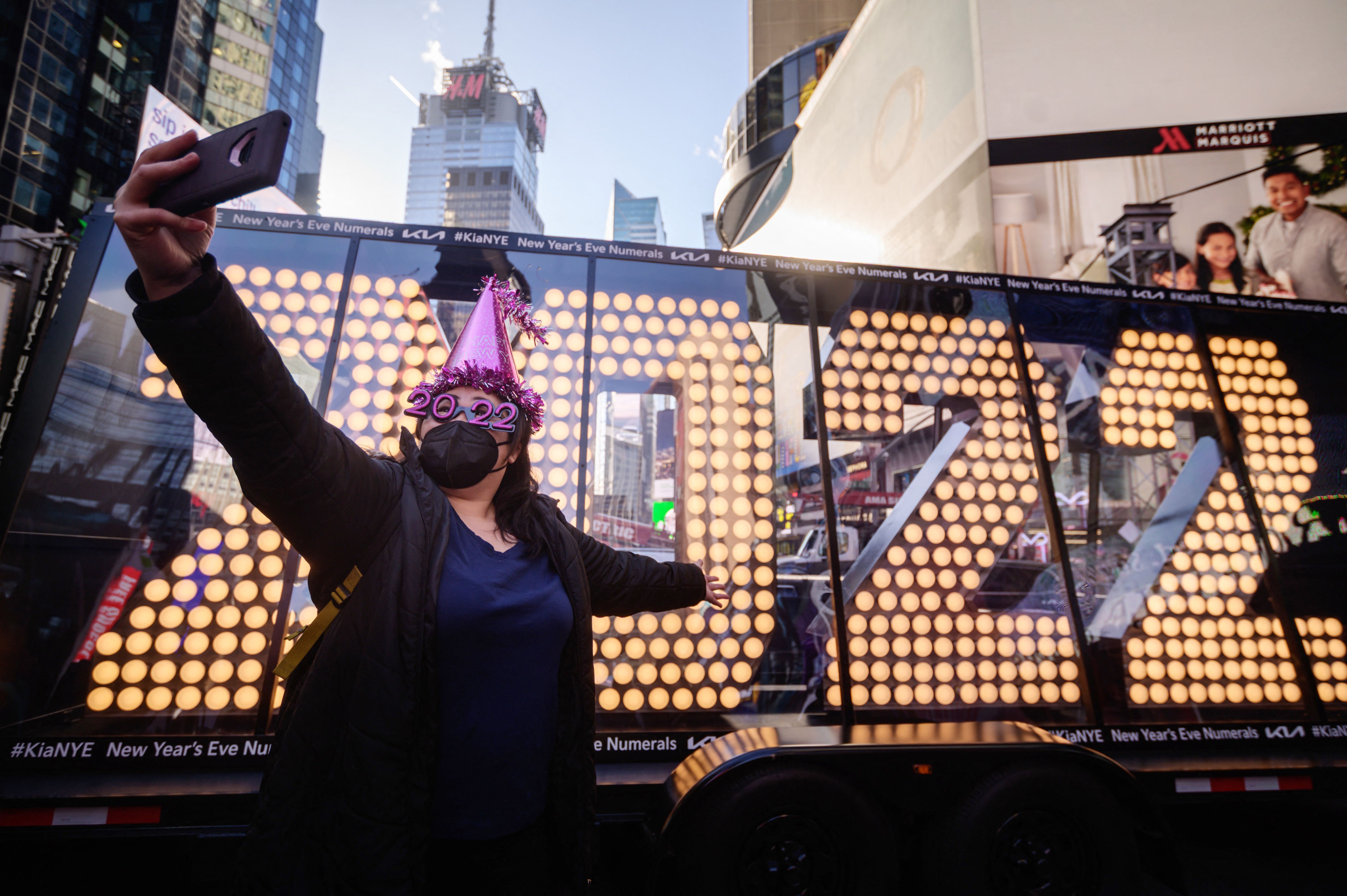 Above: Teresa Hui takes her first '22 selfie.