June 27, 2022
Welcome back. Thanks for choosing to start your week with us.
Today's weather: High of 82. But keep the umbrella handy. Scattered thunderstorms are on the way.
Today's newsletter is 835 words, a 3.5-minute read.
1 big thing: Post-Roe protests and promises
Protests against the Supreme Court's decision to overturn Roe v. Wade erupted across Pennsylvania and the nation over the weekend.
Political candidates in the state responded with vows to either protect or curtail abortion access ahead of the November election.
Driving the news: At least 1,000 people protested against Roe's reversal outside Philadelphia City Hall Friday evening, blocking parts of Market Street downtown.
Pennsylvania Attorney General Josh Shapiro, the Democratic candidate for governor, hosted a pro-abortion rights rally at the city's National Constitution Center Saturday that drew hundreds.
What they're saying: "I will not let our daughters grow up in a world where they have fewer rights than their mothers and grandmothers had in Pennsylvania," Shapiro said in a statement Friday.
He's promised to "veto any bill that would restrict abortion rights," if elected governor.
The other side: Doug Mastriano, the Republican nominee for Pennsylvania governor, released a statement Friday, saying that "Roe v. Wade is rightly relegated to the ash heap of history," CBS3 reports.
"As the abortion debate returns to the states, Pennsylvania must be prepared to lead the nation in being a voice for the voiceless," said Mastriano, who's pledged to completely ban abortions after a "fetal heartbeat" is detected, as early as six weeks.
Zoom in: Philadelphia District Attorney Larry Krasner called on district attorneys in all 66 counties across the Commonwealth to protect reproductive rights and to not criminalize patients or medical providers.
"Women and others who can become pregnant are being bullied and marginalized by their own government," Krasner said in a statement Friday. "I will uphold my oath now and forever to protect them, their humanity, and their rights."
Krasner also ordered his office's Special Investigations Unit to monitor and investigate any potential threats against abortion providers and patients in the state.
The big picture: Assaults against abortion clinic staff and patients rose 128% in 2021 from 2020, Axios' Oriana Gonzalez reports.
There was also a 600% increase in stalking and an 80% increase of bomb threats.
2. Through the lens: Signs of outrage
Philly protesters filled the streets to denounce the high court's Roe v. Wade ruling on Friday, carrying signs saying: "Abortion is a human right" and "It's not just about abortion. This is much bigger."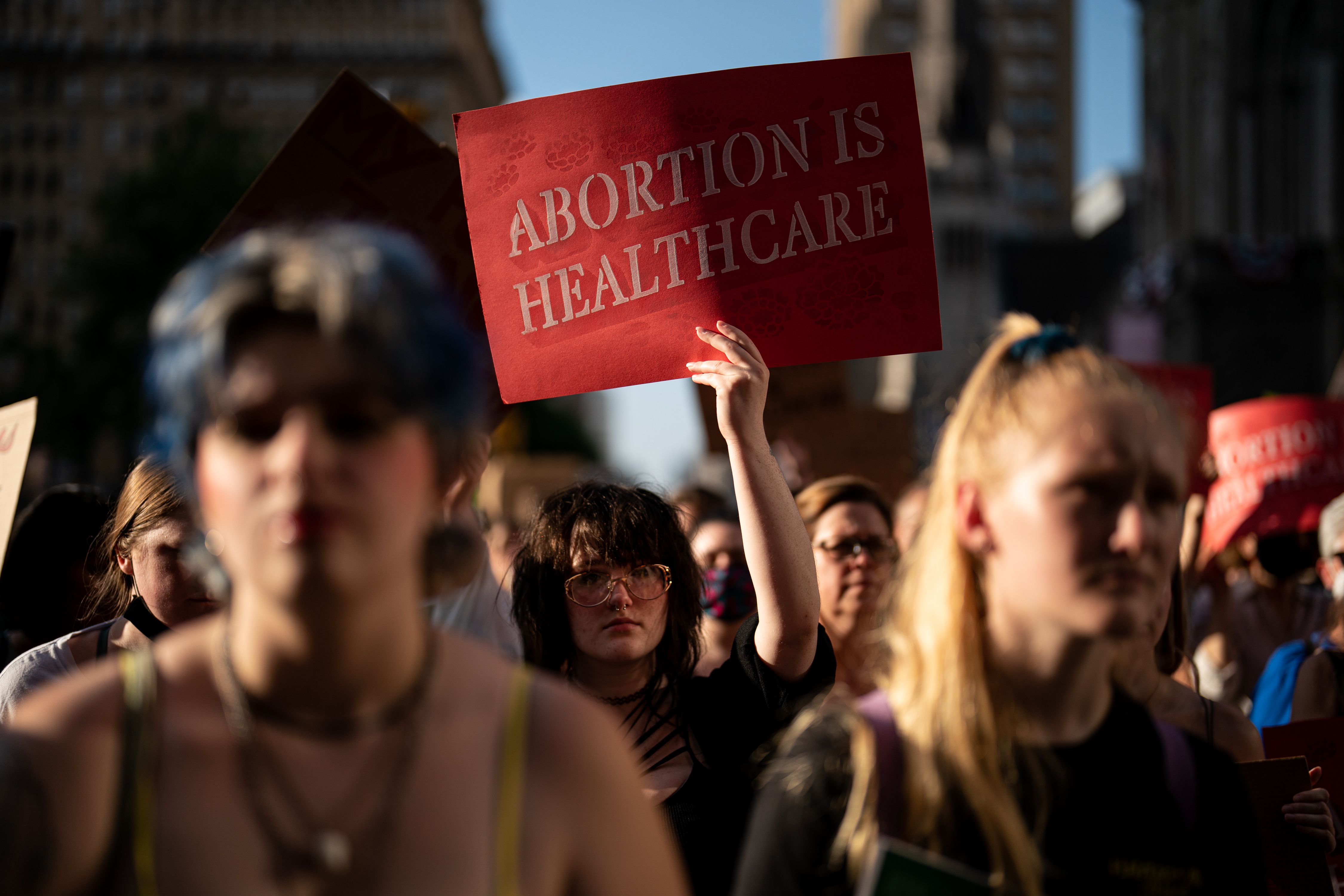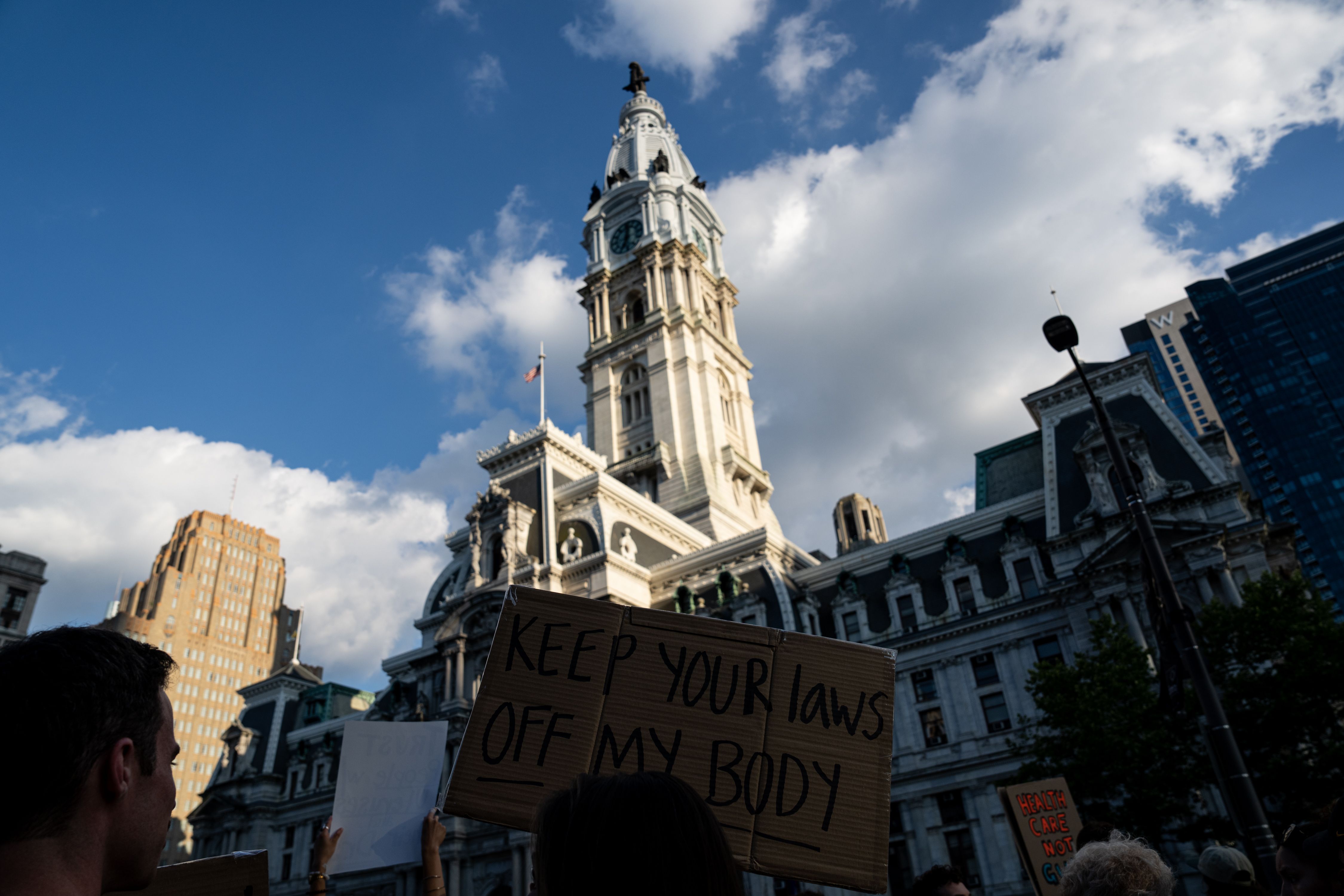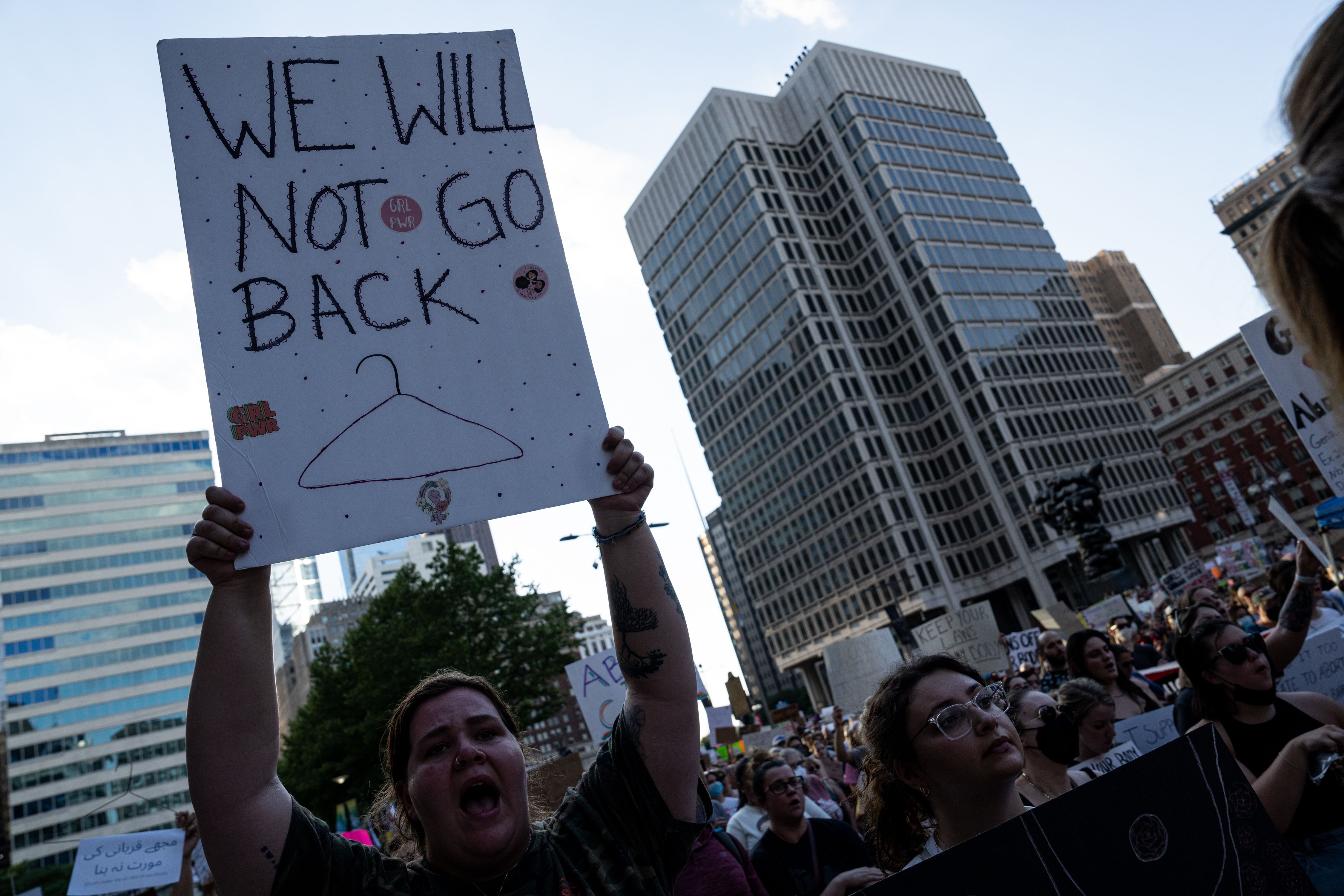 3. What the wage tax cut means for your wallet
Philadelphia officials approved cuts to the city's wage tax along with the new city budget last week, but workers won't likely see a big boost in their paychecks.
What to expect: Philly households making the city's median income, which is below $50,000 a year, will see less than $30 added to their take-home pay annually due to the small wage tax cuts, according to the city.
A household earning $50,000 would save nearly $25 in wage taxes compared to the old rate, while residents earning $100,000 would pocket $49.80 in savings.
Context: City legislators and Mayor Jim Kenney hashed out a budget deal that led to last week's passage of the $5.8 billion budget for the upcoming fiscal year, which begins July 1.
In addition to the wage tax relief, officials also slightly reduced the business income and receipts tax, or BIRT, to its lowest level in more than five decades.
Of note: The wage tax is the largest revenue generator in the city.
Between the lines: How much the business-friendly and wage tax cuts will cost Philly remains unknown.
The city has yet to calculate how much the tax cuts will cost the city in revenue, Kevin Lessard, a spokesperson for the Kenney administration, told Axios last week.
4. News Market
⚾️ Phillies' outfielder Bryce Harper is out indefinitely due to a broken thumb after getting hit by a 97 mph fastball during Saturday's game against the San Diego Padres. (ESPN)
⛪️ Catholic leaders in the Archdiocese of Philadelphia praised the Supreme Court's decision to eliminate the federal right to an abortion during Mass on Sunday. (6ABC)
🥃 "It's Always Sunny in Philadelphia" stars Glenn Howerton, Rob McElhenney and Charlie Day launched a new whisky line, Four Walls. Proceeds will go to the Pennsylvania Restaurant and Lodging Association. (Philadelphia Business Journal)
5. Rent a private pool this summer
Escape the summer heat with these swimming spots, all listed on pool-sharing company Swimply.
How it works: Pool owners can list their pools for chunks of time, just like homeowners list their properties on Airbnb, Axios' Maxwell Millington writes.
To find a pool, plug in your location and a list of options near you pops up. Here are two that caught our eye.
Saltwater retreat
This secluded inground pool has a sun ledge, three pool fountains and large patio for relaxing.
Location: Villanova.
Cost: $60 per hour for up to 5 guests ($15 per hour, per guest after 5 guests).
Number of guests: Up to 6.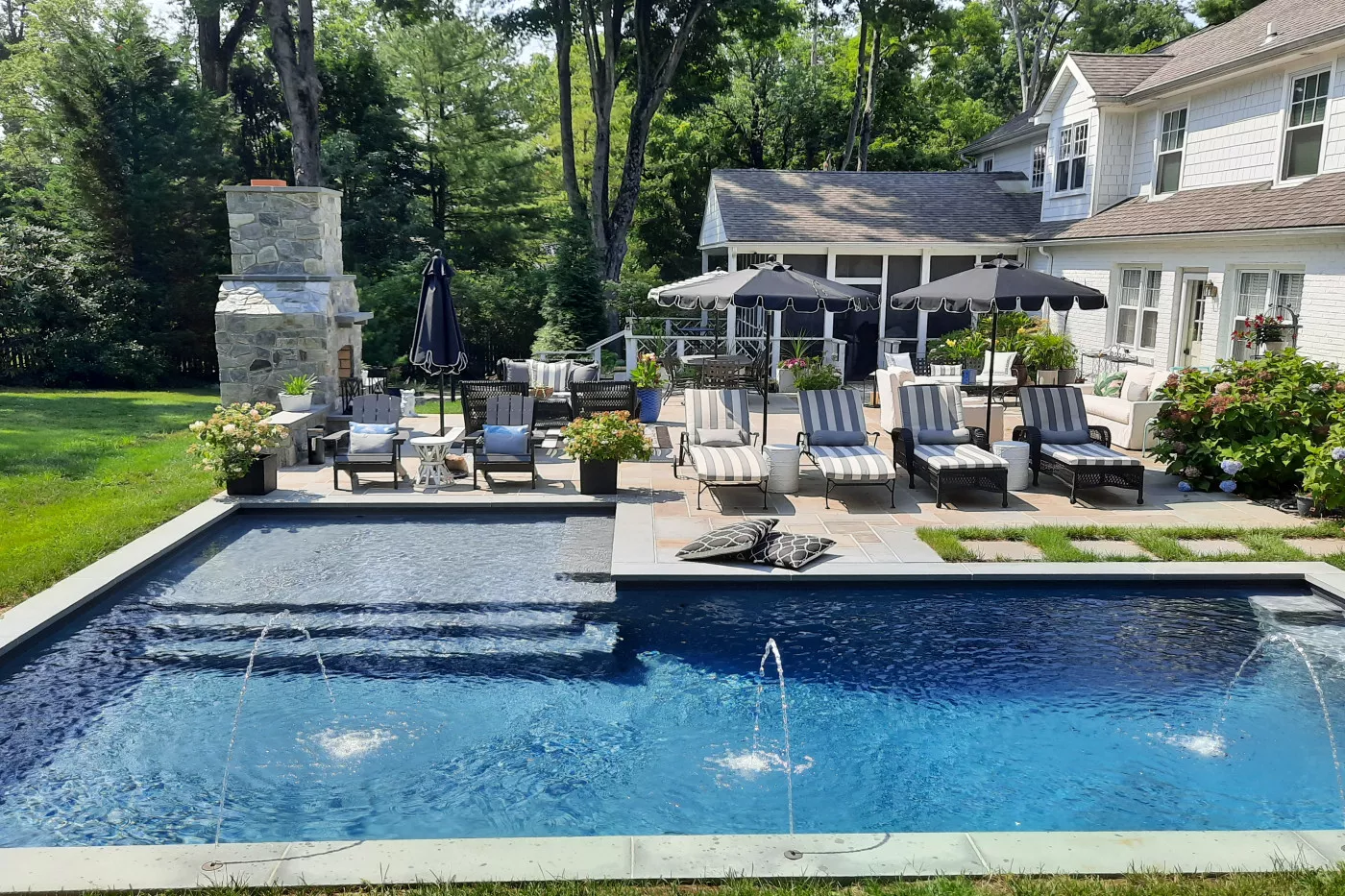 Custom-built lap pool
Get your exercise in this custom-built 50,000 gallon, 25-yard lap pool or relax in the hot tub, in the pool house, in the steam room, or by the fireplace.
Location: Media.
Cost: $85.50–$95 per hour for up to 5 guests (plus $10 per hour, per guest after 5 guests).
Number of guests: Up to 10.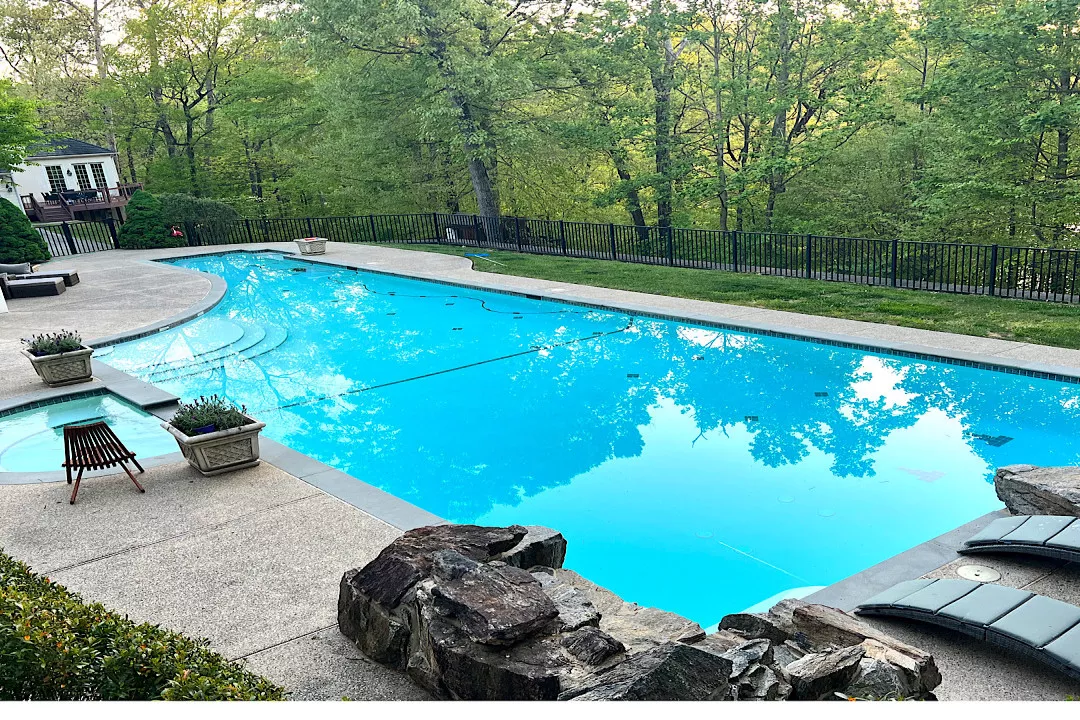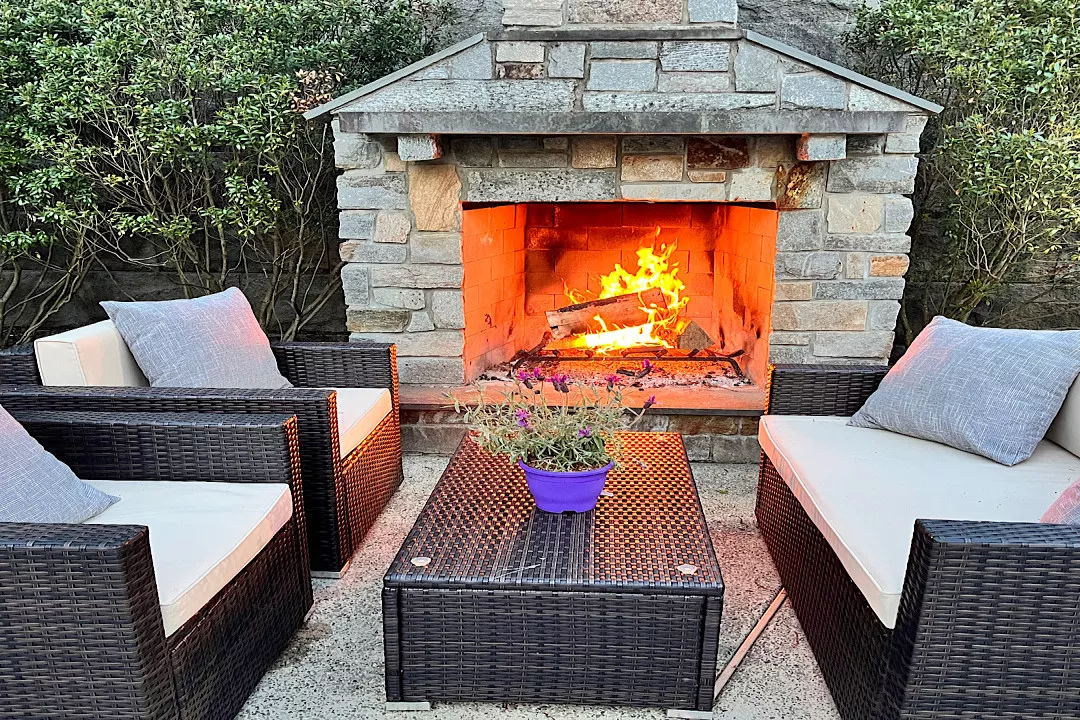 👶 Mike is celebrating the birth of his new baby girl! He's headed on paternity leave, and looks forward to bonding with his daughter and getting recharged before returning in a few weeks.
😊 Taylor is beaming over Mike's beautiful news.