Axios Media Trends
June 23, 2020
Today's Media Trends is 1,881 words, a 7-minute read. Sign up here.
🎙️ Our new podcast, "Axios Today," hosted by Niala Boodhoo, has arrived. I spoke with her this morning about today's newsletter. Listen.
"Axios Re:Cap," hosted by Dan Primack, returns this afternoon. Subscribe.
Also out today: Recode reporters Peter Kafka and Rani Molla are launching a new podcast that focuses specifically on Netflix called "Land of the Giants: The Netflix Effect." First episode is out today. Listen here.
📅 Axios will host a conversation on ending child hunger in America amidst a pandemic on June 24 at 12:30pm ET in partnership with No Kid Hungry. Register here.
1 big thing: Race's media moment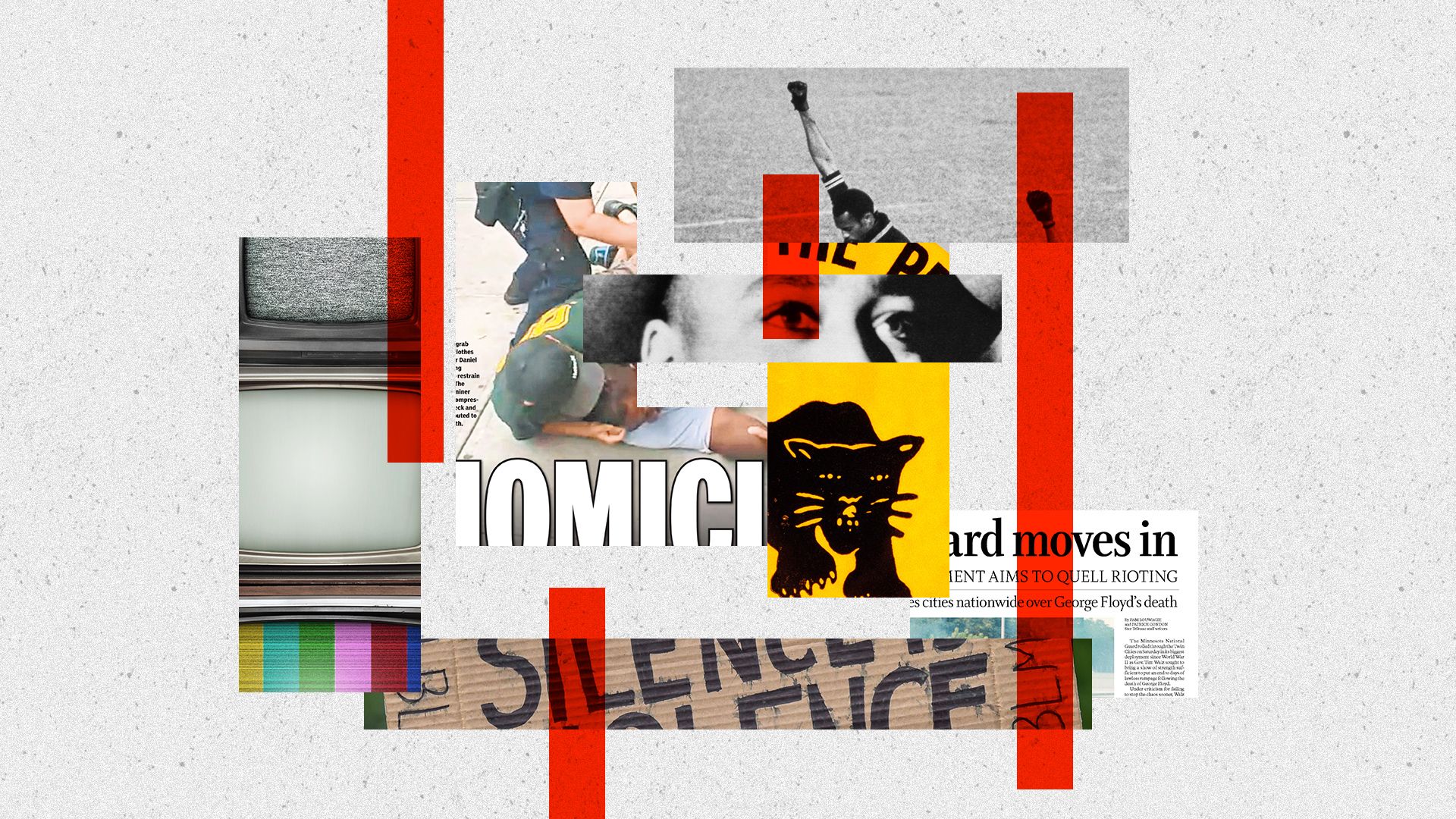 Messages about fighting systemic racism and driving social change are topping the charts and dominating the country's attention span.
Why it matters: Just as the late 1960s propelled new soundtracks, movies and shows about social justice, media today will serve as a lasting record of this moment in America's history.
Music: Juneteenth, the holiday that commemorates the end of slavery in the United States, saw a slew of new musical endeavors that rode the charts.
Beyoncé released a new song, Black Parade, on Juneteenth.
Artists like Wale, Black Eyed Peas, Teyana Taylor and others all debuted new albums and songs on Juneteenth.
A remixed version of Childish Gambino's 2018 hit "This is America" has become a viral anthem on TikTok to discuss police brutality against black people.
Television: U.S. TV demand for Netflix's "Dear White People" grew 329% during the week of May 27-June 2, per Parrot Analytics. Another Netflix show, "When They See Us," was up 147%.
Interest in both shows intensified after Netflix launched a "Black Lives Matter" collection, promoting over 45 titles about racial injustice and the experience of black Americans.
At the same time, reality shows about police officers — including "Cops" and "Live PD" — have been canceled for glorifying police violence.
ABC's sitcom "Black-ish" has been moved up to return in the fall to address the current climate.
Books: Best-seller lists from Amazon, Barnes & Noble's and The New York Times have been dominated almost entirely by books on race over the last few weeks.
Podcasts: Top podcasts on Apple's charts include the N.Y. Times' 1619, about the history of slavery in America; NPR's Code Switch, about race and identity; and Crooked Media's Pod Save the People, which discusses race and social justice, per podcast expert Nick Quah.
Gaming: Fortnite, a popular game from Epic Games, removed police cars in light of the conversation around police brutality, the Wall Street Journal reported Sunday.
Between the lines: Many institutions in the media and entertainment industries are still struggling to address their own shortcomings around race and diversity.
2. Protests fuel record traffic to donation sites
Traffic to donation websites like GoFundMe and others has exploded over the past few weeks, amid the social reckoning around systemic racism in the U.S.
The big picture: More than 20% of that traffic came from countries outside the United States.
Details: Of all the different types of donation sites, traffic to sites collecting donations around police reform organizations saw by far the biggest increase.
The bottom line: Social media channels like Facebook, Twitter and Instagram accounted for nearly 32% of all traffic to the donation sites tracked by SimilarWeb, surpassing direct site visits at 26%.
3. Exclusive: CBSN launches global expansion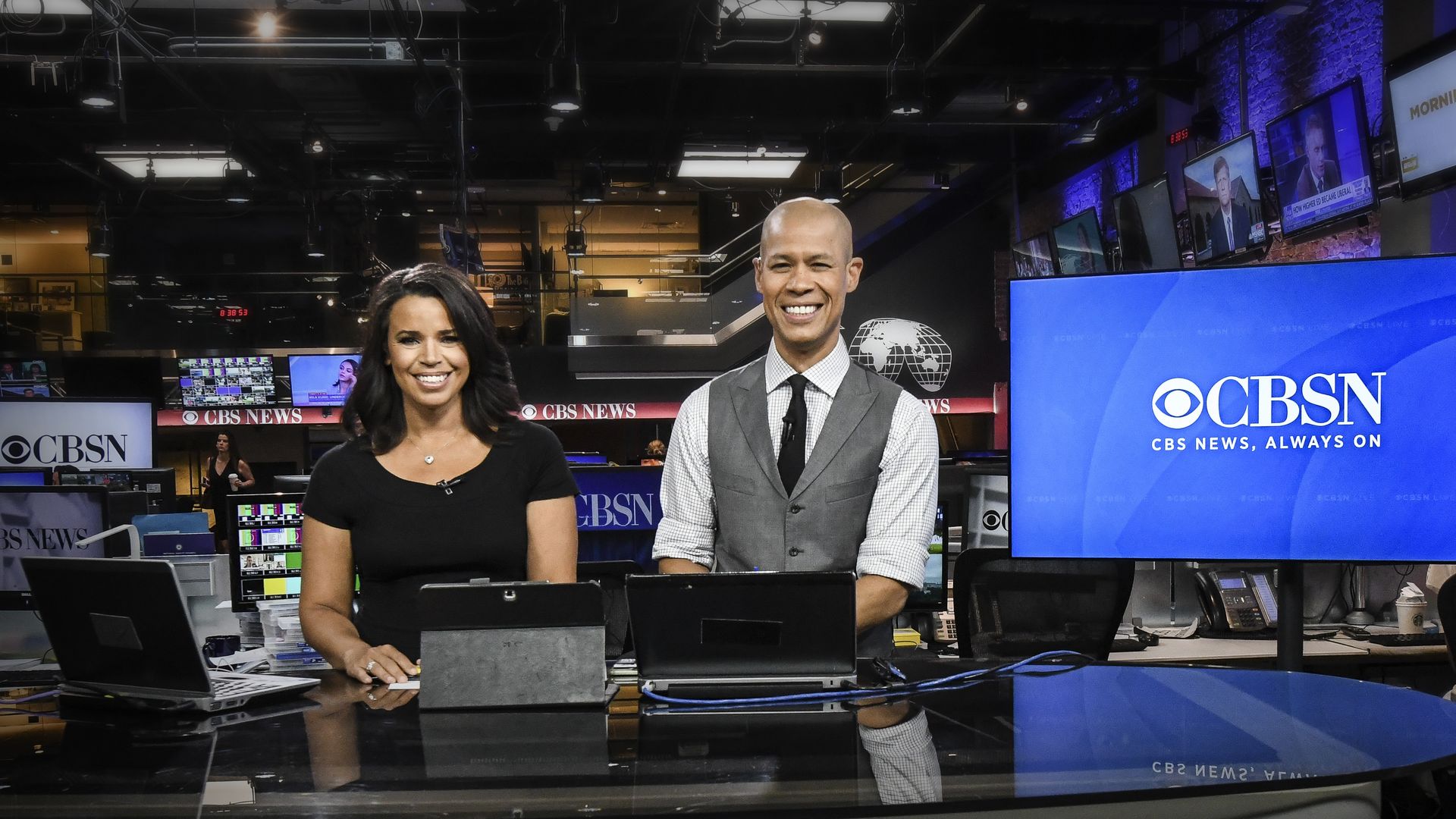 CBSN, the 24/7 digital streaming news service for CBS News, is expanding internationally to pull in more digital TV ad dollars, while also expanding its audience.
The big picture: The company has brokered over-the-top (OTT) TV carriage partnerships with connected TV providers in over 89 countries outside of the United States.
"It's always chicken and the egg with international," says Christy Tanner, Executive Vice President & General Manager of CBS News Digital.
"We need to build the audience first in order to have the volume to turn it into a robust AVOD (advertising video on-demand) advertising businesses."
Be smart: The international expansion comes on the heels of CBS' merger with Viacom, which closed late last year.
Tanner says that the international sales forces at both companies can combine their efforts to sell more ads for CBSN.
Details: The company has brokered partnerships with several smart TV manufacturers and smart TV software platforms to make its CBSN app available across the world.
The actual product, a 24/7 streaming channel in English, will be the exact same in every country abroad as what's aired in the U.S.
Between the lines: CBSN has been planning this expansion prior to the pandemic and the protests, but Tanner says that traffic has skyrocketed in recent months, as the world grapples with those two events.
What's next: The product has been rolling out around the world in beta for a few weeks, but the official launch on most of these new platforms will be this week.
Go deeper: Audience growth numbers and the expansion countries
4. Microsoft shutters Mixer as Amazon's Twitch rises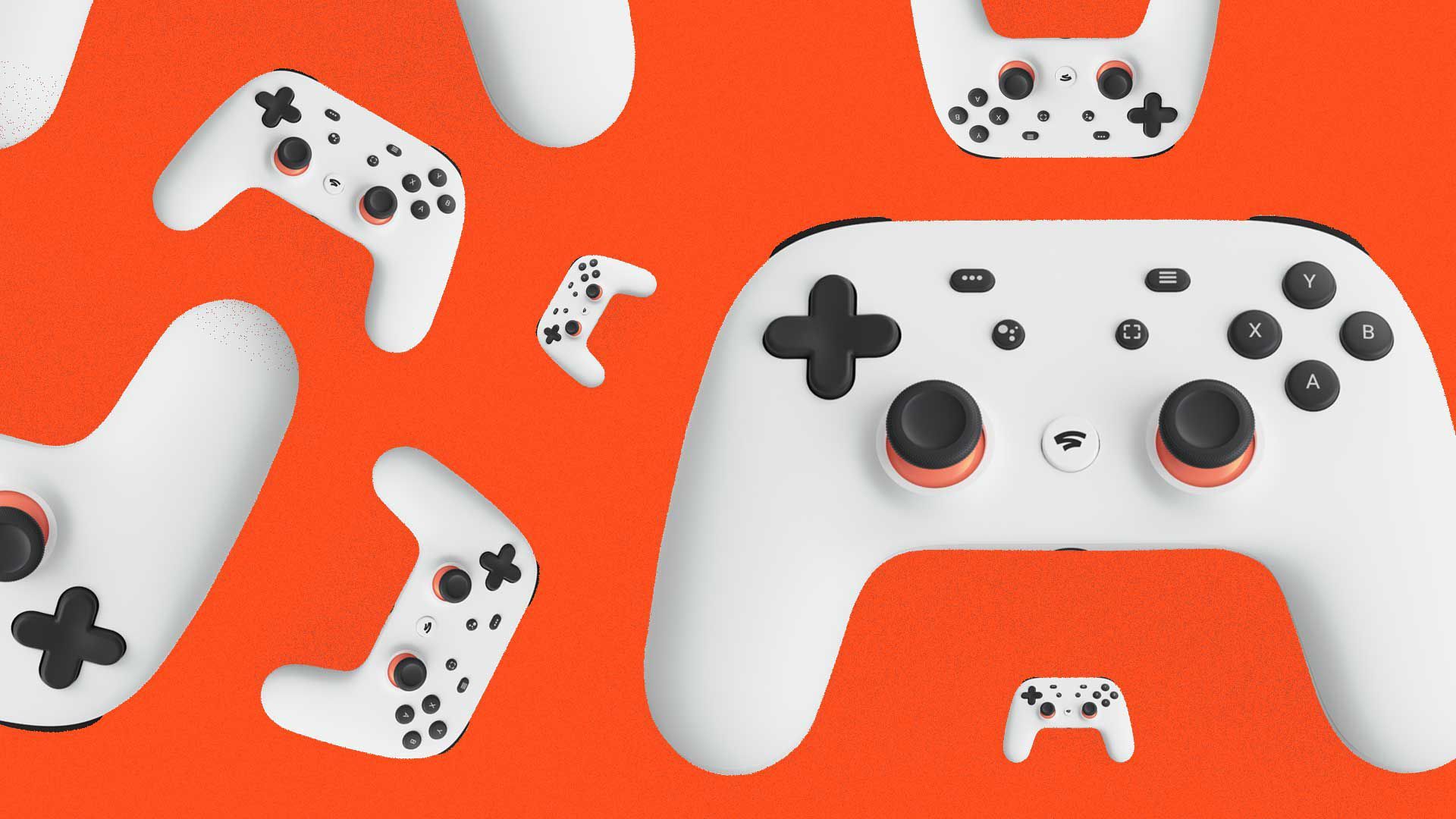 Microsoft is shuttering its would-be Twitch rival Mixer and will transition its partners and live-gaming streamers to Facebook's gaming platform.
Why it matters: Microsoft is conceding that Mixer never achieved the scale and prominence needed to adequately compete with livestream gaming giants like Amazon's Twitch and Google's YouTube, Axios' Ina Fried and I write.
Details: The service will shut down as of July 22, on which date all Mixer sites and apps will redirect to Facebook Gaming, which launched in April.
Be smart: The announcement comes despite Microsoft recently spending millions to sign key creators to get Mixer off the ground.
Most notably, it signed Twitch live-gaming superstar Tyler Blevins, also known as "Ninja," exclusively in 2019.
History lesson: It's Microsoft's second failed attempt to take on streaming video. It previously scrapped MSN Soapbox, an attempt to take on YouTube.
The big picture: Mixer's fall come as rival Twitch continues to score big wins throughout the pandemic.
Twitch has seen tremendous growth especially throughout the pandemic, as it becomes a bigger player in music and live sports.
Just a month into the pandemic, Twitch users had already streamed 2 billion hours of video-game play.
5. More podcast deals as industry grows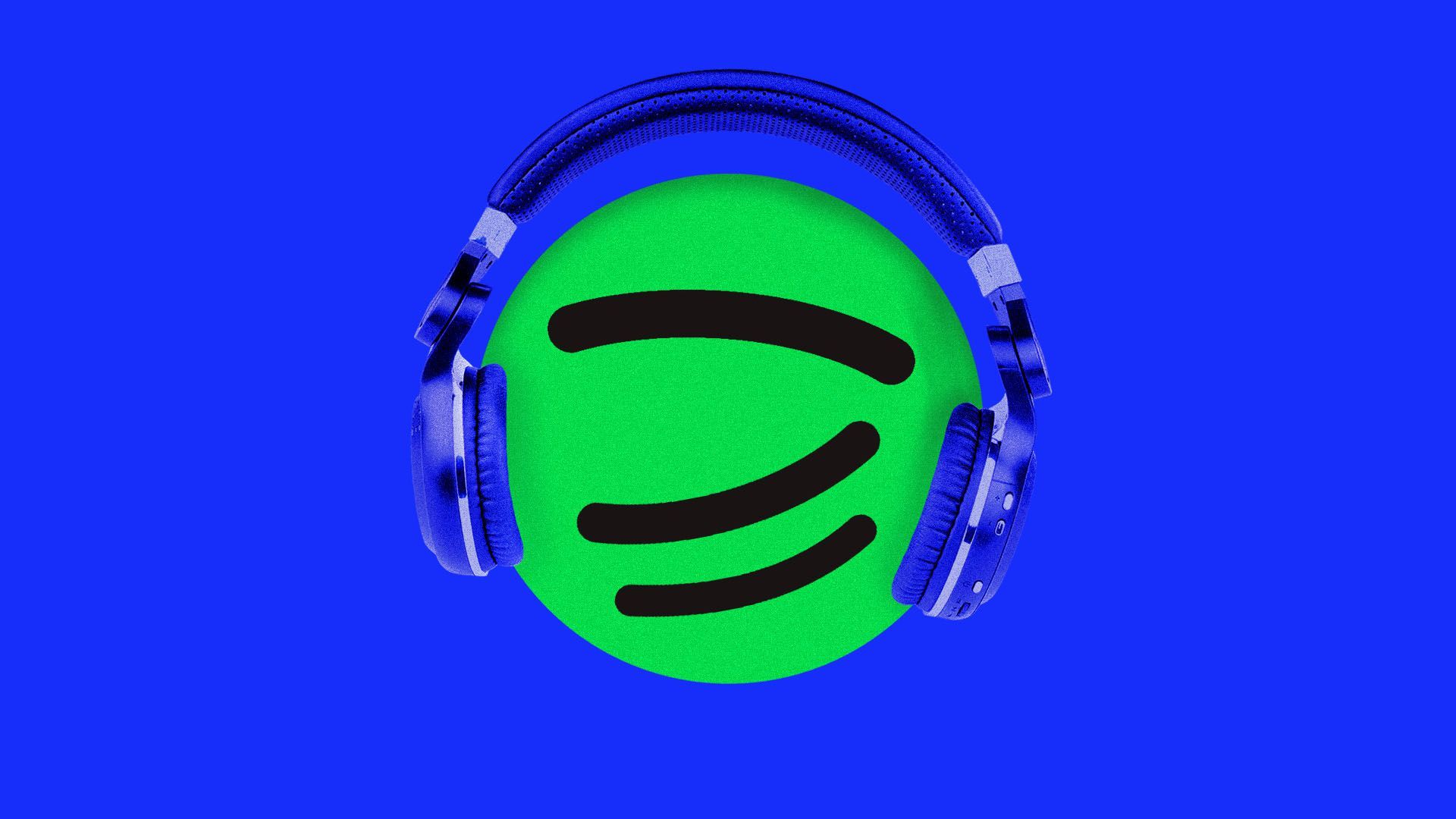 Spotify has continued its streak of impressive podcasting deals, confirming two exclusive partnerships to distribute new podcasts from Kim Kardashian West and Warner Bros. last week.
The big picture: Its efforts come as rivals continue to try to bolster their own podcast businesses, including SiriusXM, which acquired Spotify's music rival Pandora in 2018.
SiriusXM said last week that it acquired the popular podcasting platform, Simplecast, a podcast management platform that helps podcasters publish, manage, and measure their content. 
In announcing the deal, SiriusXM said that the new company, paired with its adtech subsidiary AdsWizz, "creates an end-to-end solution that enables creators to publish and generate revenue from their podcasts, all in one place."
Why it matters: The big question for the podcast industry is which company will be able to successfully build an end-to-end podcast network that will push the industry to grow its advertising potential faster, similar to what Google and Facebook did for digital publishing.
The podcast ad business is expected to bring in less than $1 billion in revenue this year.
So far, Spotify's ambitious efforts to acquire podcast companies and shell out big bucks for exclusive podcast rights seem to be leading the way.
But SiriusXM, Amazon and — to an extent — Apple, have shown signs that they're interested in getting in on the podcast long-game.
6. Calls for Facebook ad boycott grow louder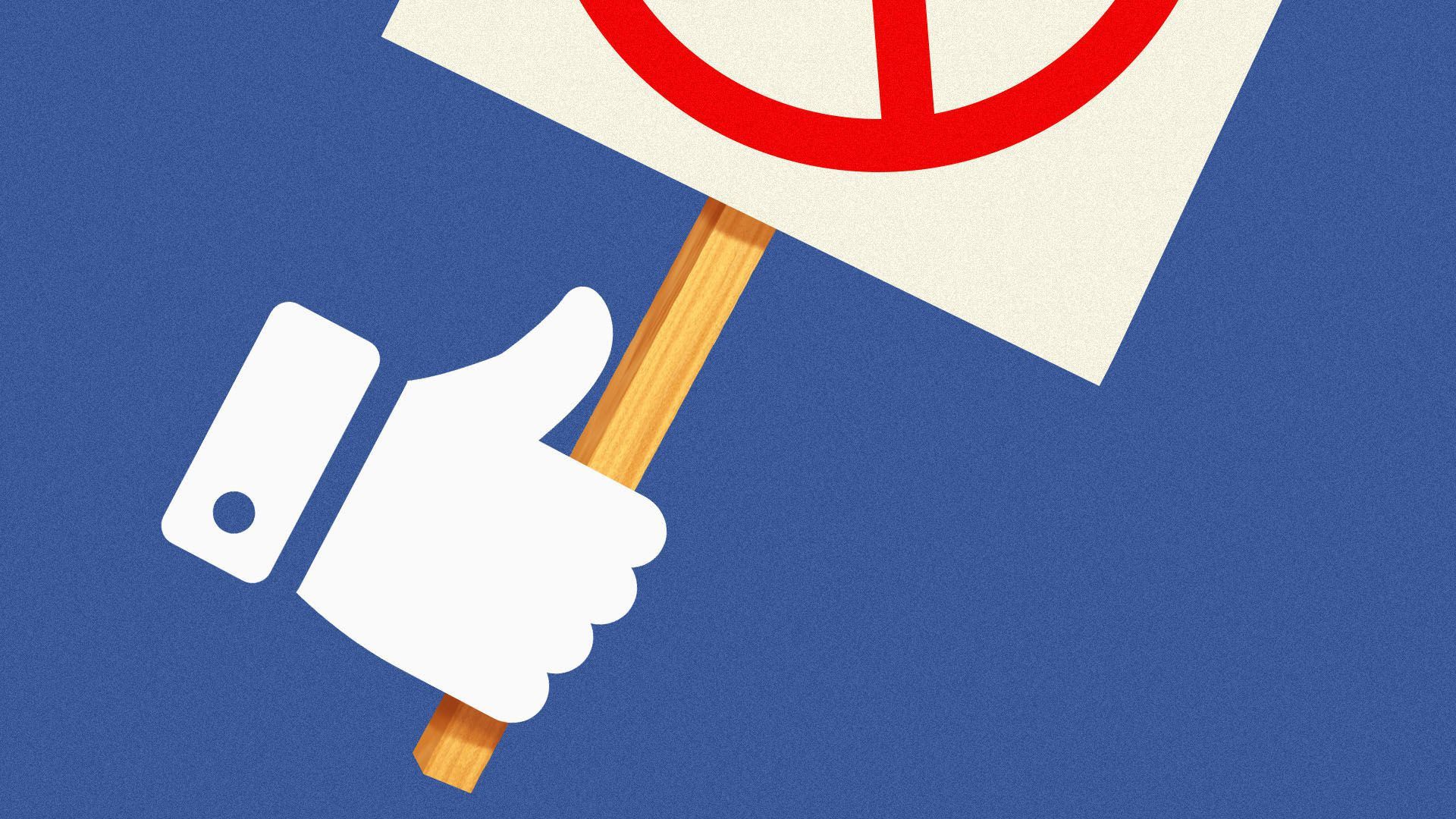 Patagonia became the third major outdoor brand to say it was boycotting Facebook and Instagram on Sunday, following similar moves by North Face and REI.
Why it matters: Tension between advertisers and the tech giant has existed for years, but now — as the country faces a reckoning over systemic racism — marketers feel more compelled to take a public stand on filtering hate speech.
Driving the news: In an email to clients obtained by the Wall Street Journal on Friday, 360i, a digital-ad agency owned by global ad holding group Dentsu Group Inc., urged its clients to support the ad boycott being advocated by civil rights groups. 
Smaller brands like UpWork and HigherRing have also joined the boycott.
Earlier this month, Talkspace CEO Oren Frank tweeted that the company discontinued its partnership discussions with Facebook.
Catch up quick: The push for an ad boycott began last week, when six civil rights groups, including the Anti-Defamation League and the NAACP, began urging marketers to stop buying ads on Facebook, using the hashtag #stophateforprofit in a bid to pressure the company to take firmer action against hate speech and other harmful material.
Yes, but: Scattered boycotts rarely amount to significant revenue losses for the company, which saw almost $70 billion in ad revenue last year.
This time, however, the threat of protests comes as the industry is already struggling due to the coronavirus-induced recession, with 2020 digital ad revenue now expected to come in billions below original estimates.
7. Google expected to lose ad revenue in 2020
Google, the world's largest advertising company, is expected to lose ad revenue compared to last year due to the novel coronavirus pandemic, according to new figures from eMarketer.
Why it matters: It's the first time it's expected to see advertising declines year-over-year since eMarketer began tracking the company over a decade ago.
A large part of that loss can be attributed the declines in ad spend by the embattled travel industry, per The Wall Street Journal, which first reported the numbers.
The big picture: Ad-buying agency GroupM said in a forecast last week that it expects digital ad spending in the U.S. to decline 2.3% during 2020, following nearly a decade of double-digit growth. 
Facebook, Google, and other tech giants, which are now the largest ad businesses in the world, are expected to bear the brunt of those losses. 
8. Newfronts are all about streaming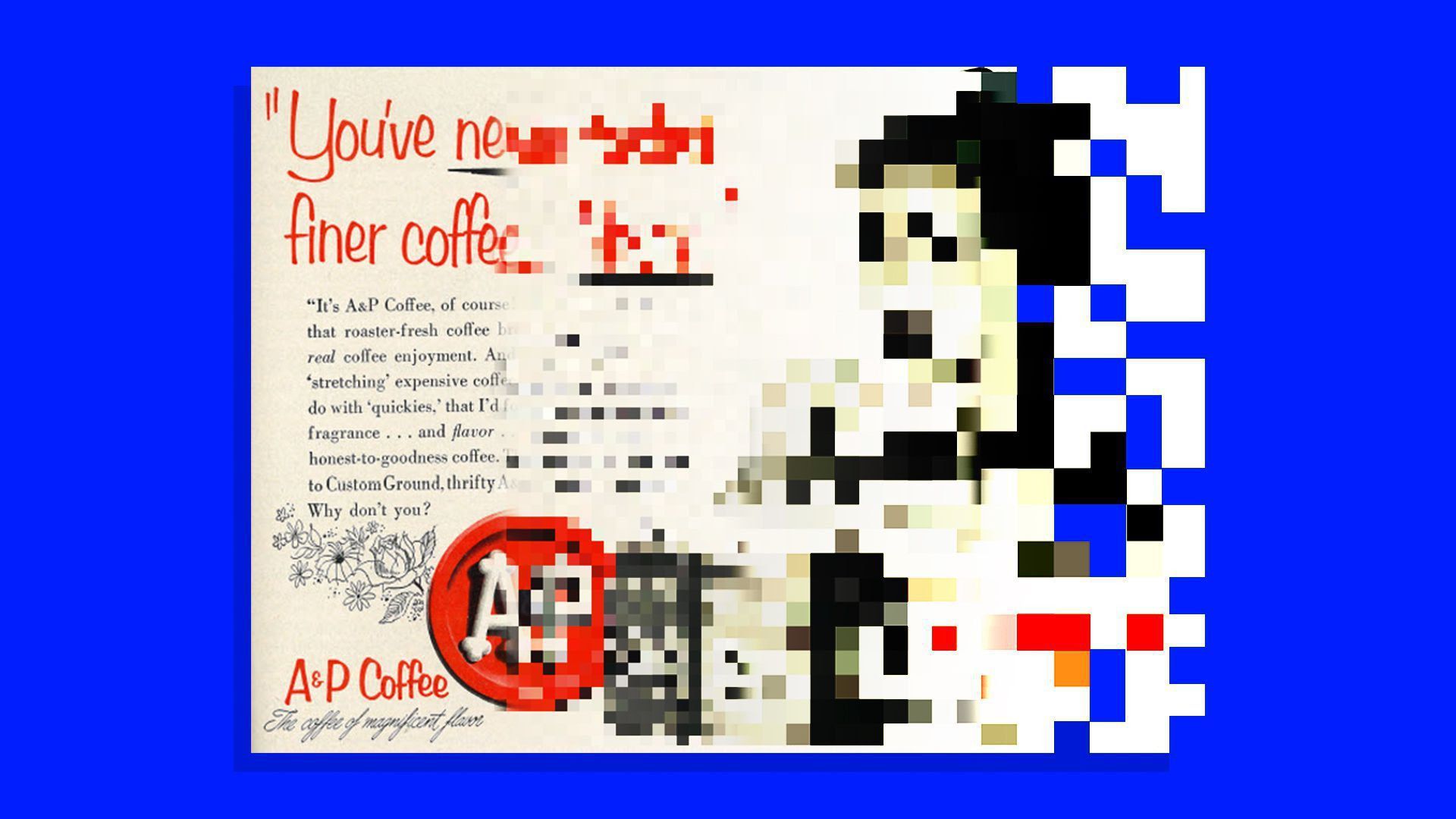 The annual NewFronts advertising presentations kicked off yesterday, all hosted virtually by the IAB.
Hulu announced a new Theranos documentary, as well as new advertising capabilities.
Fox-owned streaming service Tubi says it will create a separate destination for Spanish-language content.
Roku hammered home the benefits of its recently-debuted new ad platform, OneView.
The big picture: The sheer number of ad-based streaming services presenting for the first time this year speaks to the growing importance of streaming in the digital ad market.
In years past, big publishers like The New York Times, Meredith, BBC and Conde Nast and others used NewFronts to showcase their digital inventory alongside television "UpFront" presentations hosted around the same time.
Bonus: As always, YouTube is going big. The tech giant sent out an email to reporters a few weeks ago inviting them to customize a delivery pizza to eat at home during their presentation, instead of at Radio City Music Hall.
What's next: This week's schedule:
June 23: Snap, Condé Nast, Team Whistle, Facebook, Ellen Digital, Vevo, Barstool Sports
June 24: The Wall Street Journal | Barron's Group, Vice Media Group, Quantcast, Forbes, NPR, Vibenomics, American Public Media
June 25: YouTube, TiVo, Tremor Video, Xandr, GSTV, Digitas, TikTok
June 26: 3BLACKDOT, Tru Optik
9. Hollywood, postponed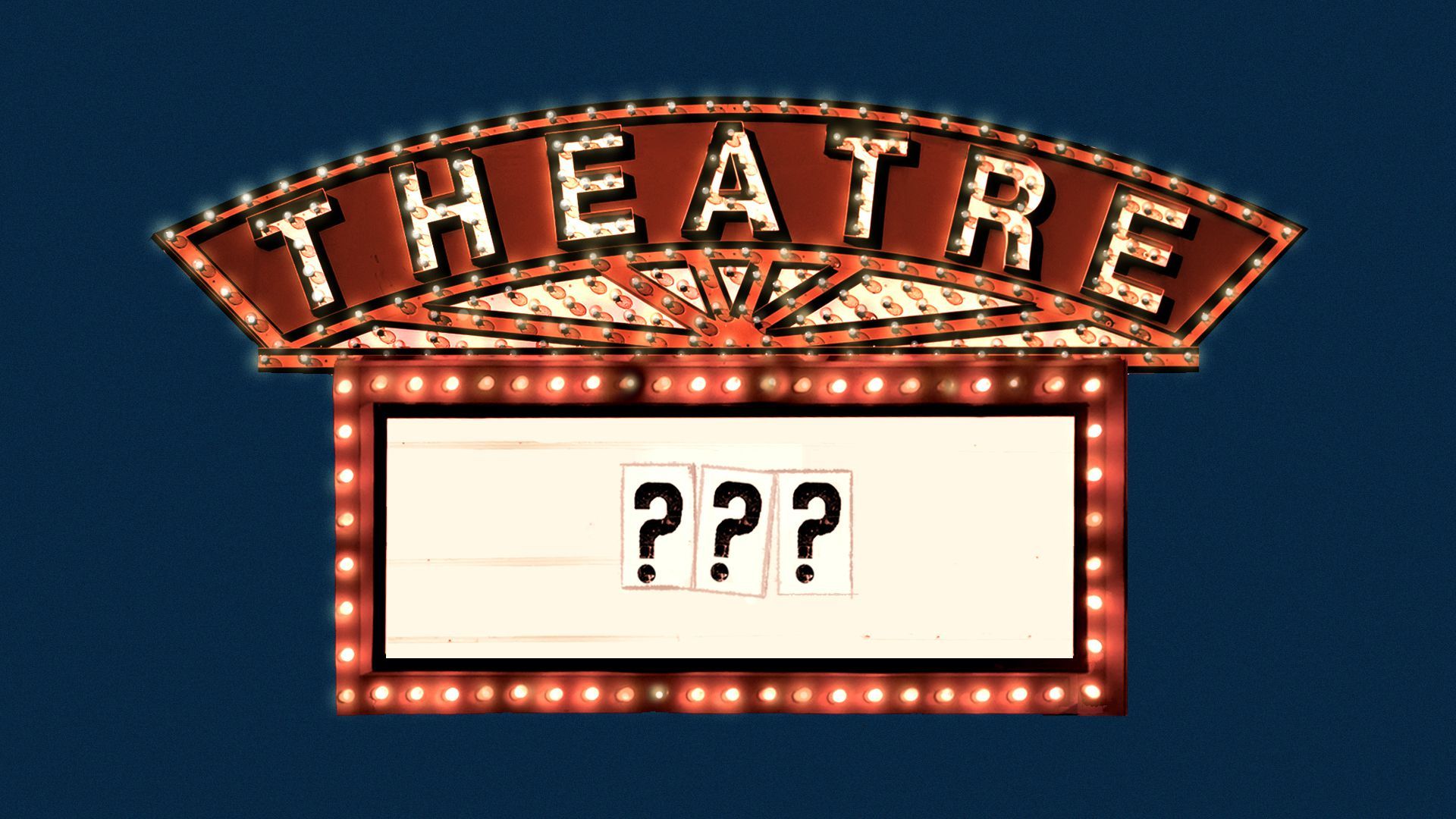 The Hollywood Foreign Press Association said Monday it will push back the 78th annual Golden Globe awards to Feb. 28, the original date for the Oscars, due to uncertainty in TV and movie production stemming from the coronavirus pandemic.
Why it matters: The Golden Globes are typically held on the first Sunday of January, kicking off Hollywood's awards season. The Oscars are also delayed two months due to the pandemic.
The big picture: The delayed releases of several high-profile films that were supposed to kickstart the reopening of many movie theaters this summer have dealt a new blow to the already struggling theater industry, which is planning to reopen this summer.
AMC said Friday that the chain would require face masks for moviegoers when its theaters reopen — a quick reversal after its original policy of optional use garnered intense backlash. Regal quickly followed suit.
Go deeper: Movie theaters face uncertain future as country reopens
10. 1 💻 thing: Internet bills return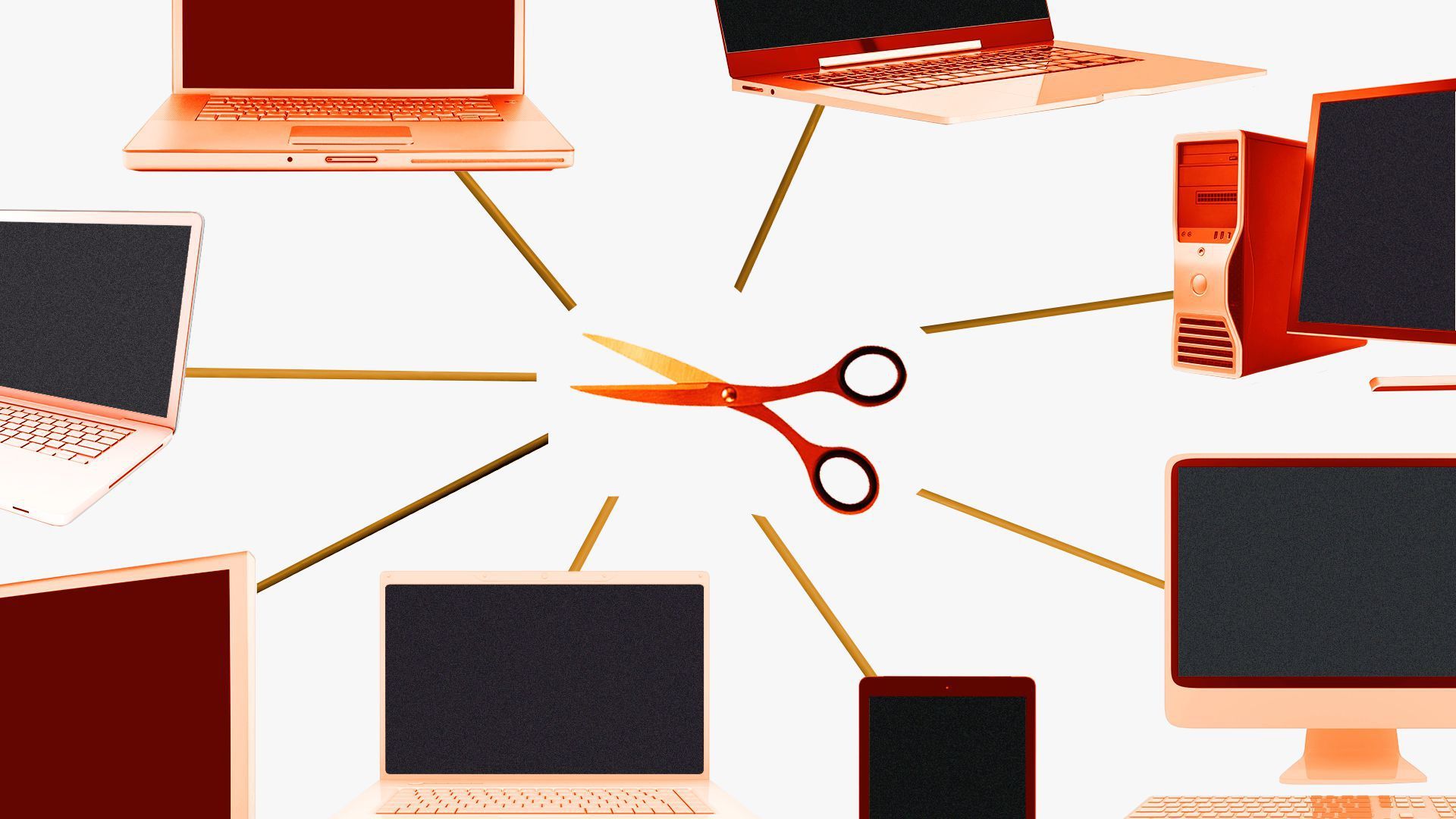 Internet service providers' pledges to waive fees and forgive missed payments end on June 30, likely cutting off service for some families who can't pay their bills due to the economic impact of the pandemic, Axios' Kim Hart and Margaret Harding McGill write.
Why it matters: Cutting off internet service for families and students will worsen the loss of knowledge and academic skills that students face over the summer, as well as sever lifelines for those who need broadband connections for work, summer school, searching for jobs and getting news.