Axios AM
June 11, 2020
Good Thursday morning.
💻 You're invited: Today at 12:30 p.m. ET, Axios will host a live virtual event on CEOs taking action in a time of crisis. Sara Fischer will interview Accenture CEO Julie Sweet and CVS Health president and CEO Larry Merlo. Register here.
1 big thing ... Must read: America studies its flaws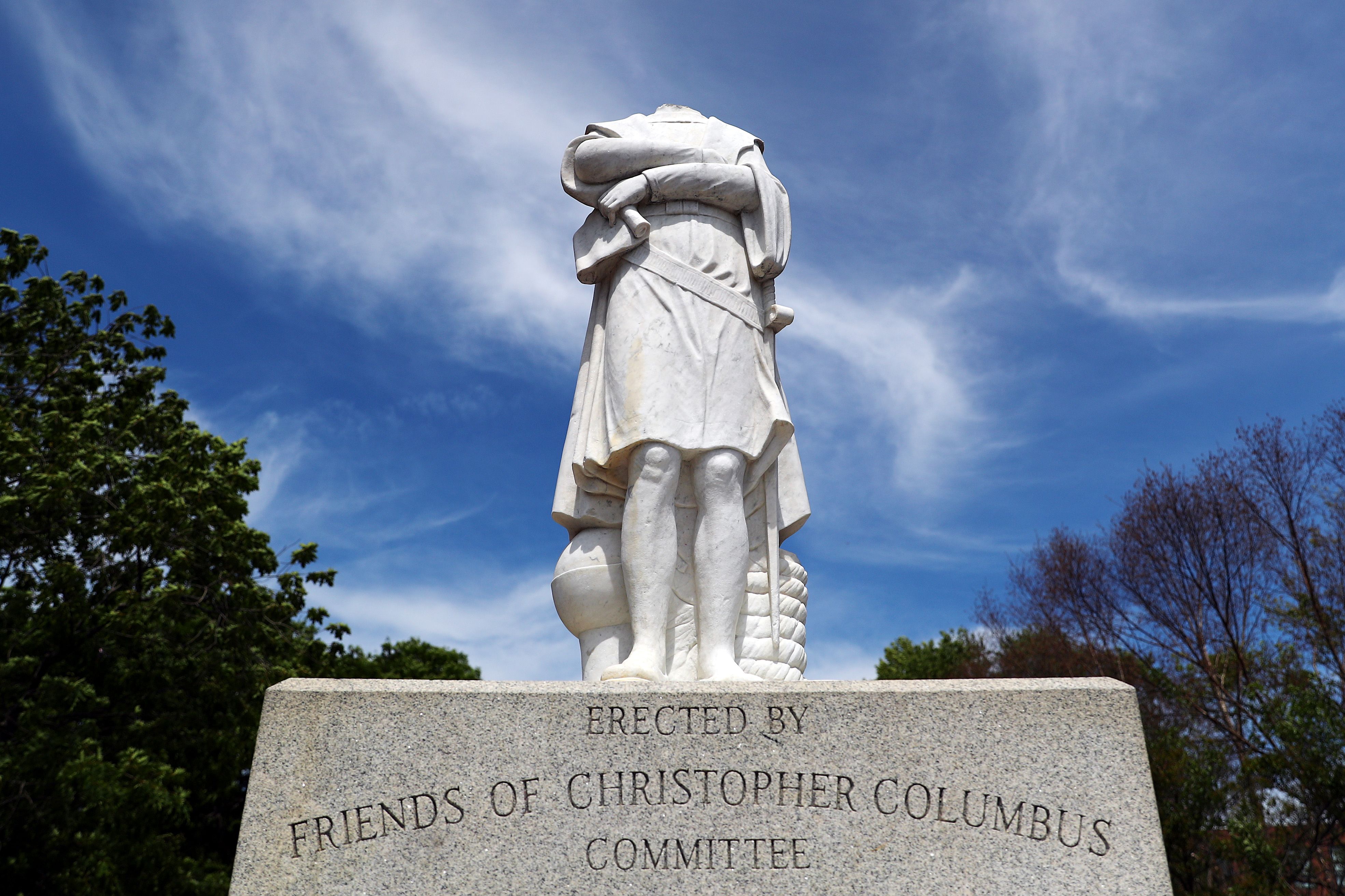 Authors and publishers eagerly await each Wednesday's advance look at the weekly New York Times bestseller list. The list for June 21, which dropped yesterday, is a vivid new snapshot of an America where race is suddenly at the center of the conversation.
Check out the top 10 entries on the Combined Print & E-Book Nonfiction list:
"White Fragility," by Robin DiAngelo.
"So You Want to Talk About Race," by Ijeoma Oluo.
"How to Be an Antiracist," by Ibram X. Kendi.
"Me and White Supremacy," by Layla F. Saad.
"The New Jim Crow," by Michelle Alexander.
"The Color of Law," by Richard Rothstein.
"Between the World and Me," by Ta-Nehisi Coates: "A meditation on race in America."
"Untamed," by Glennon Doyle: "The activist and public speaker describes her journey of listening to her inner voice."
"Stamped from the Beginning," by Ibram X. Kendi: "[A]nti-black racist ideas and their effect on the course of American history."
"Just Mercy," by Bryan Stevenson: "[D]ecades of work to free innocent people condemned to death."
And at No. 11: "Becoming," by Michelle Obama.
Why it matters: Amid a pandemic where African Americans are suffering disproportionately, and a global eruption following the death of George Floyd, the culture is now alive with fresh voices.
Back to the bestsellers, a classic time capsule. The Times' Paperback Nonfiction list opens with six of the titles above, then picks up with:
7. "Why Are All the Black Kids Sitting Together in the Cafeteria?" by Beverly Tatum: "The president emerita of Spelman College examines whether self-segregation is a problem or a coping strategy."
8. "Born a Crime," by Trevor Noah: "A memoir about growing up biracial in apartheid South Africa by the host of 'The Daily Show.'"
9. "Raising White Kids," by Jennifer Harvey.
10. "White Rage," by Carol Anderson.
P.S. ... No. 1 on the Hardcover Fiction list (making its debut) is "The Vanishing Half," by Brit Bennett:
"The lives of twin sisters who run away from a Southern black community at age 16 diverge as one returns and the other takes on a different racial identity but their fates intertwine."
And No. 1 on the Young Adult Hardcover list:
"The Hate U Give," by Angie Thomas: "A 16-year-old girl sees a police officer kill her friend" — on the list for 171 weeks.
2. Where it might make sense to cut police budgets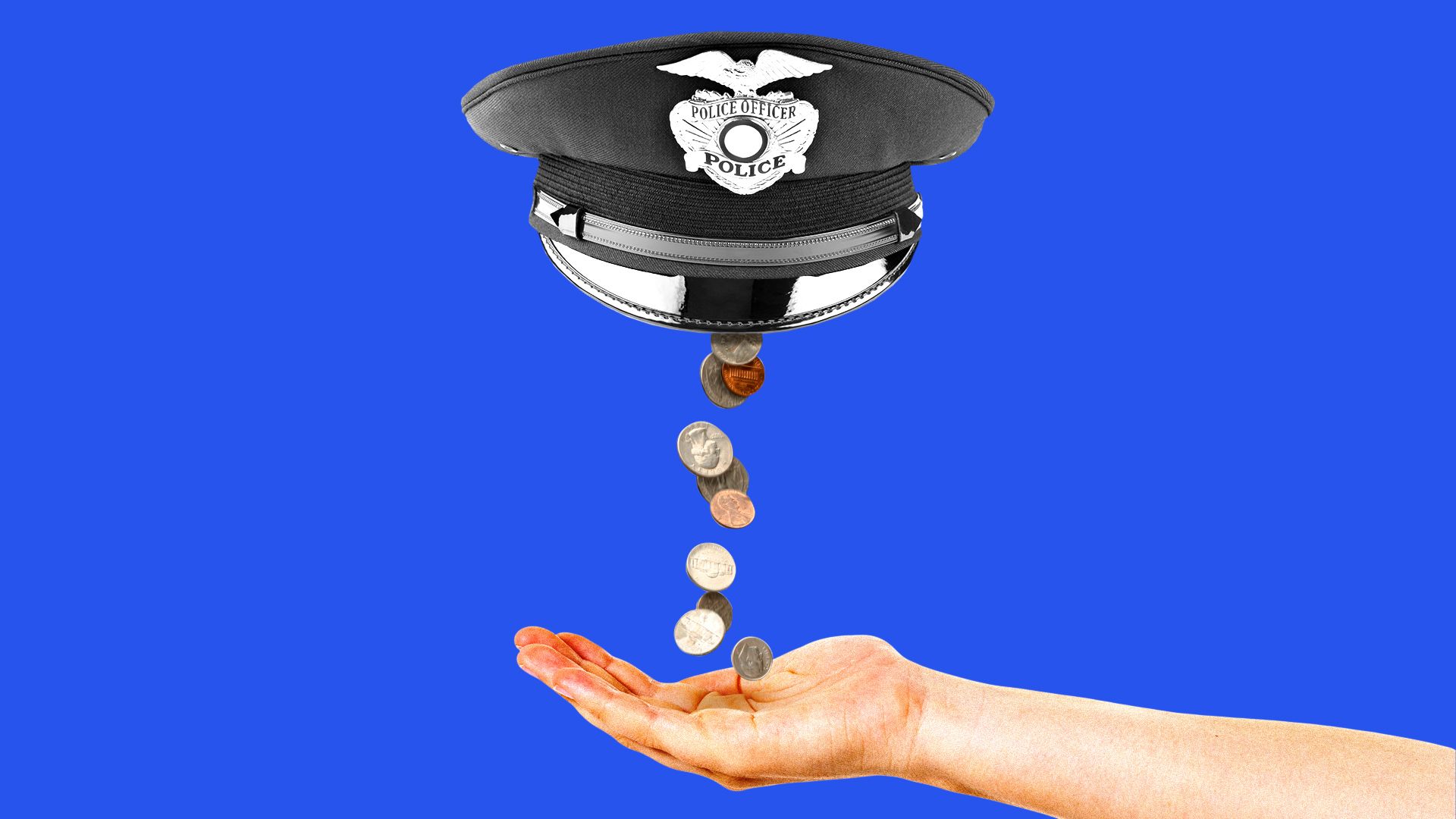 Although many local officials disagree with defunding police departments, they admit that some of the duties performed by today's police forces might be handled better outside of law enforcement, Axios Cities expert Kim Hart writes.
Cities spend millions of dollars arresting and jailing homeless people, for example. But redirecting that money into support for housing, mental health, addiction and employment could ultimately solve more underlying problems.
The backdrop: The "defund the police" movement wants city governments to reallocate police department budgets to socioeconomic programs and infrastructure that have long been lacking in communities of color.
Mental health issues, including alcohol and drug addiction, often result in police intervention, even though police officers may not be the best equipped to handle them.
Social workers trained to help individuals with addiction problems are more effective than an arrest, said Chris Burbank, vice president of law enforcement strategy at the Center for Policing Equity, and former police chief of the Salt Lake City Police Department.
Go deeper: Some call for fewer police, even as streets erupt.
3. Life cycles of tech giants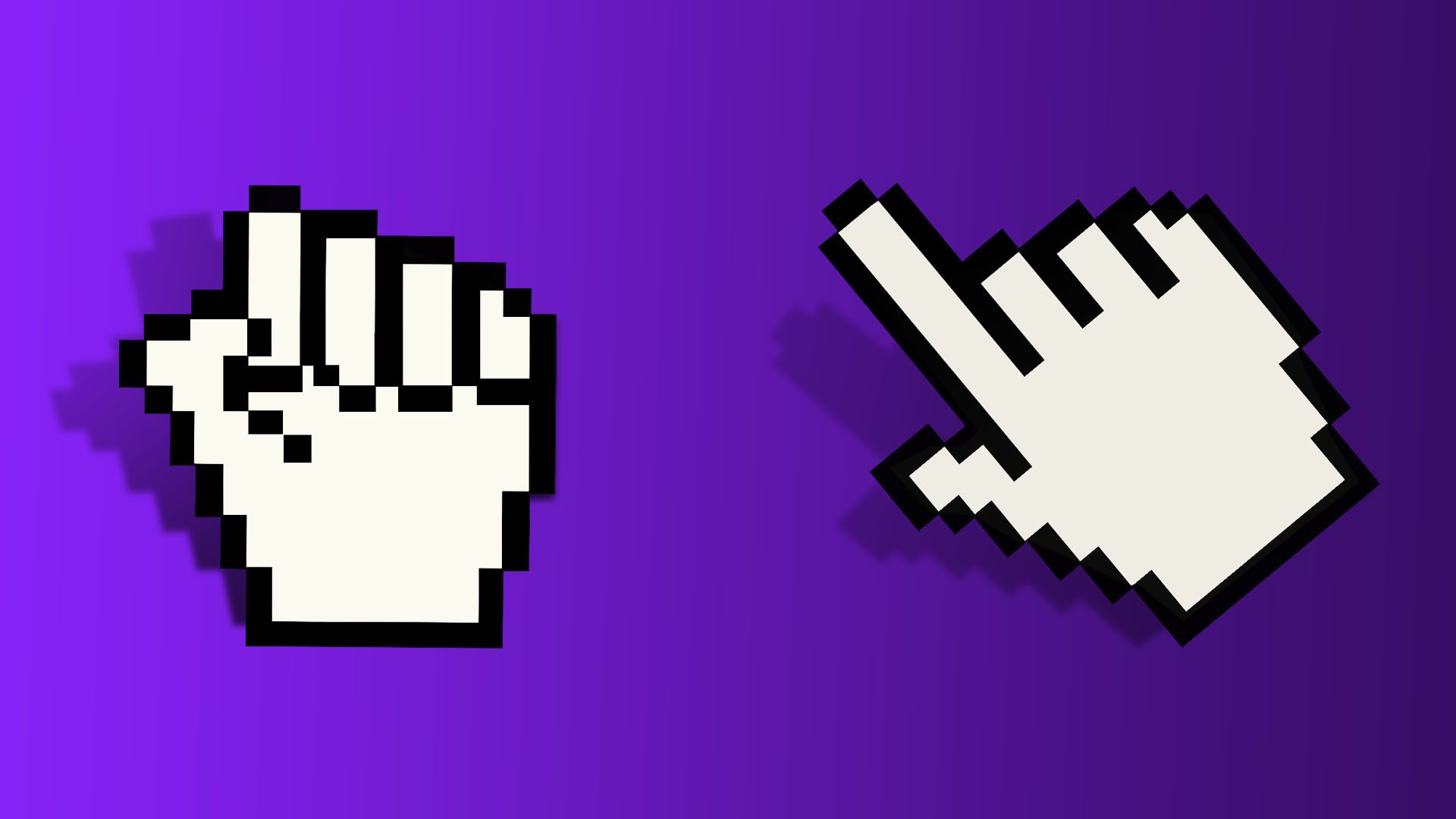 As the tech giants face a trifecta of crises — pandemic disruptions, government investigations, protests against racial inequality — their ages and life stages are shaping their responses, Axios tech editor Scott Rosenberg writes from the Bay Area:
Facebook — founded in 2004 — is dealing with this dilemma like someone in their late adolescence or 20s, still figuring out its identity.
Google — founded in 1998 — acts like someone in their 30s, beginning to question the future.
Amazon — founded in 1995 — behaves like someone in their 40s, feeling the weight of multiple burdens.
Apple — founded in 1977 — is like someone in their 50s, wondering whether it has one more transformational act after a lifetime of achievement.
Microsoft — founded in 1976 — now plays the role of tech's 60-something grandparent, setting an example while knowing it can't dictate the future.
4. Pics du jour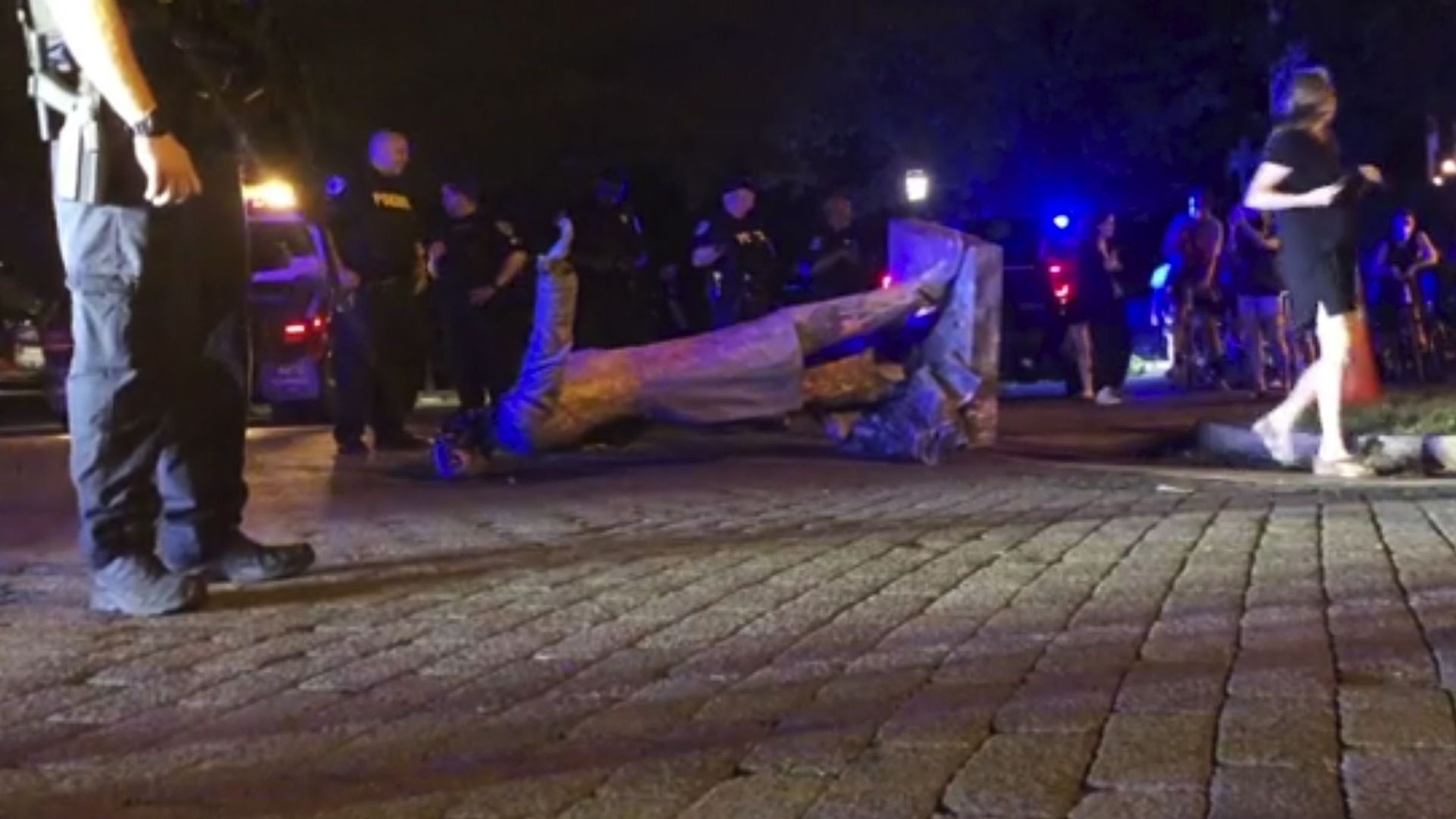 The statue of Jefferson Davis, once the president of the Confederate States of America, was torn from its pedestal last night in Richmond, once the Confederate capital.
Videos on social media showed the monument being towed away as a crowd cheered. (AP)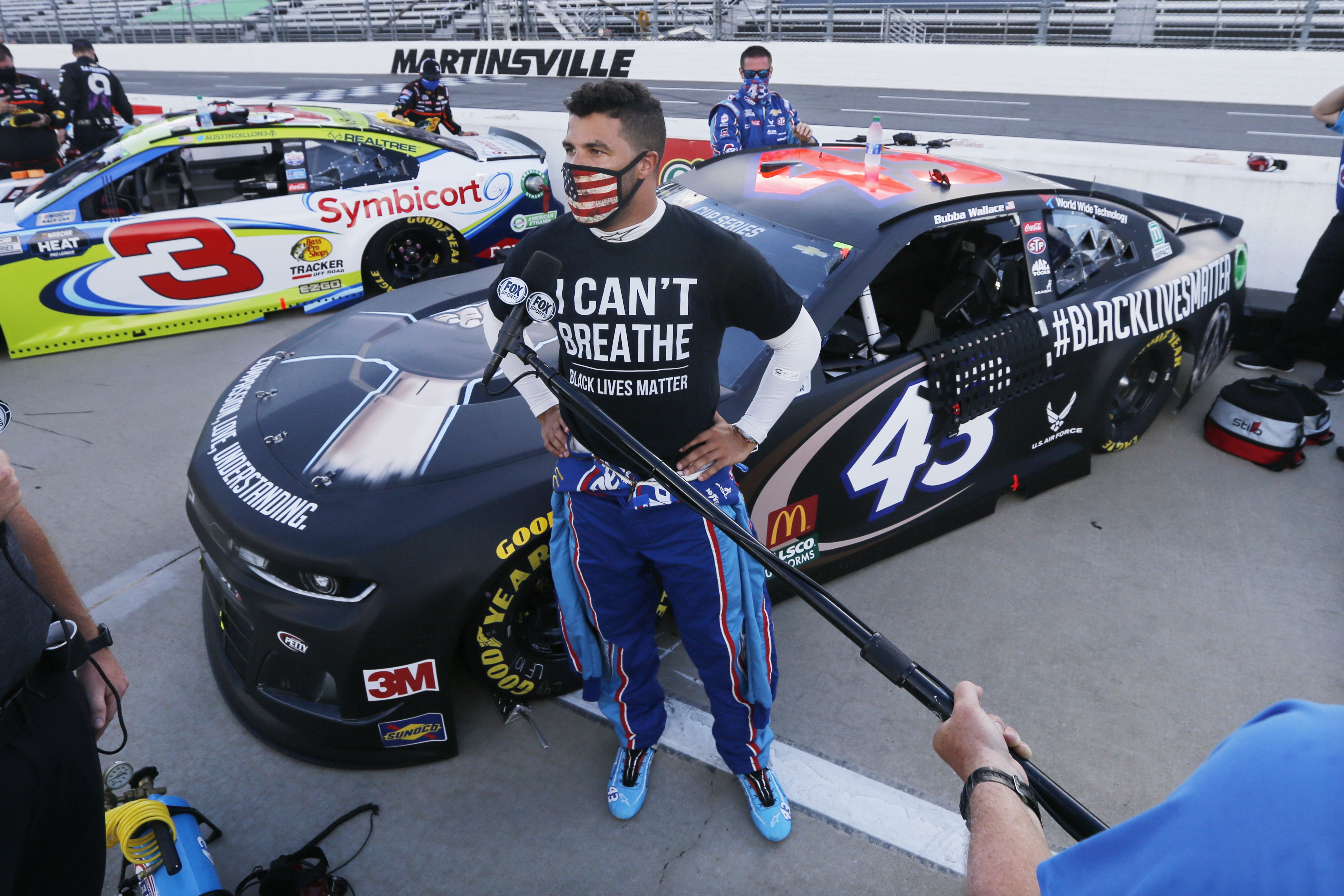 Also yesterday, NASCAR banned Confederate flags from its races and venues.
Hours later, Bubba Wallace, 26, an Alabama native who is NASCAR's lone black driver, raced in Martinsville, Va., in a black Chevrolet emblazoned #BlackLivesMatter.
5. Document du jour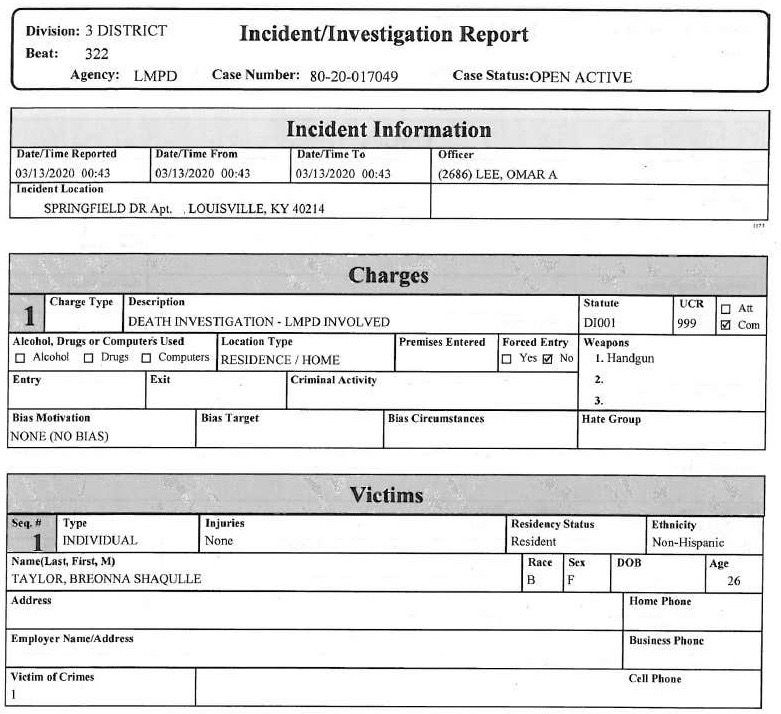 Louisville Metro Police prompted outrage by releasing a nearly blank incident report three months after the death of Breonna Taylor, who was fatally shot inside her apartment by three police officers, reports the Courier Journal's Tessa Duval.
Her injuries are listed as "none," although she had been shot at least eight times.
The "no" box is checked for "forced entry," despite the fact that plainclothes officers were executing a no-knock warrant in a drug investigation.
The police department blamed a reporting program, and said it was "taking immediate steps to correct the report."
The Courier Journal sued the police department last month to obtain the investigative file in the Taylor case, which hasn't been released because police say it's an ongoing investigation.
6. Article of the day: Aggressive Guard tactics wounded military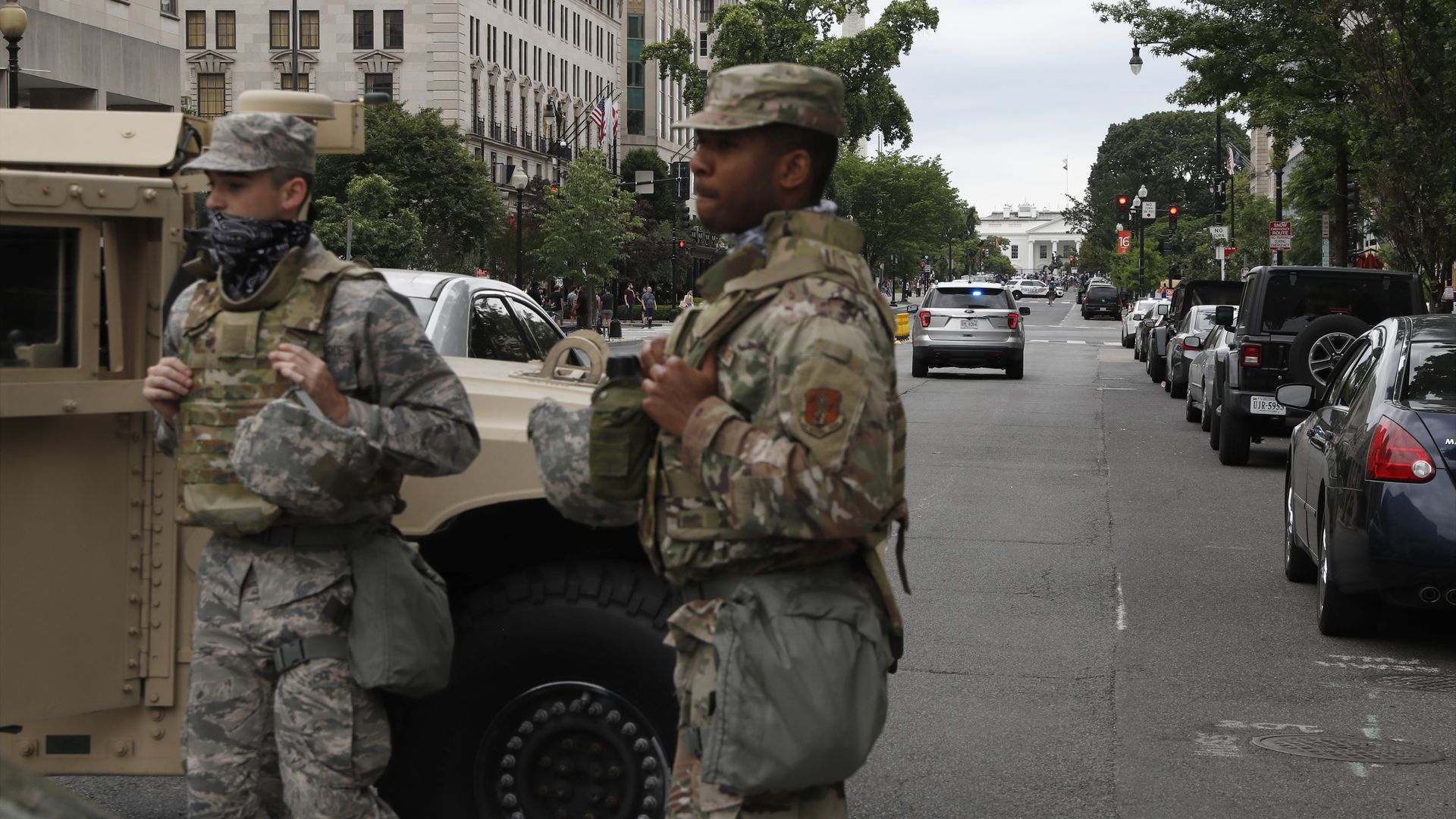 "The first days of June, a calamitous period for the Trump presidency, have been a debacle for the National Guard," the N.Y. Times reports (subscription):
A white National Guard commander "likened the defense of Lafayette Square to the 'Alamo' and his troops' response to the huge protests on Saturday to the 'Super Bowl.'"
"Some members of the D.C. Guard — comprising more than 60 percent people of color — have not told family they were part of the crackdown."
"In one mass text sent Sunday, Guard leadership told troops 'to be wary of ordering food from outside sources,'" the Times writes.
The text said: "Please be vigilant that some of the DC public does not agree with our mission and may have nefarious intention toward our service members."
7. Our famous map: Cases decline overall, rise in N.M. and Oregon
New Mexico and Oregon have seen particularly large increases in new coronavirus cases over the past week, while most of the country is headed in the right direction, Axios' Andrew Witherspoon and Sam Baker report.
This week, the number of new cases shot up by over 50% in four states — Arizona, Florida, New Mexico and Oregon.
Texas reported a sharp increase in new cases.
8. Scoop: Facebook opens venture arm to invest in startups
Facebook has been hiring seasoned tech investors to help lead a new multi-million dollar investment fund within its experimental apps team, Axios' Ina Fried and Kia Kokalitcheva have learned.
Why it matters: An investing program aimed at startups bolsters the company's ability to spot the next big social app before it becomes big.
9. Amazon limits police use of Rekognition
Amazon put a one-year moratorium on police use of its facial-recognition technology.
Why it matters: It's the latest tech giant to step back from law-enforcement use of systems that have faced criticism for incorrectly identifying people with darker skin. (AP)
10. 1 smile to go: Tofu's moment
Tofu has been enjoying a boost in the U.S. over the last few months, driven by the meat industry's supply-chain issues during the pandemic, reports Bloomberg's Larissa Zimberoff.
Sales were up 66.7% compared to last year for the four-week period ending March 28 — and still up 32.8% in May.
One company had to import more tofu from South Korea to meet demand.
📬 Thanks for reading Axios AM. Please invite your friends to sign up here.