Axios Media Trends
January 18, 2022
Today's Media Trends is 1,491 words, a 6-minute read. Sign up here.
⚡ Breaking: Microsoft announced Tuesday it plans to acquire video game giant Activision Blizzard for $68.7 billion in cash.
1 big thing: Arena Group acquires Parade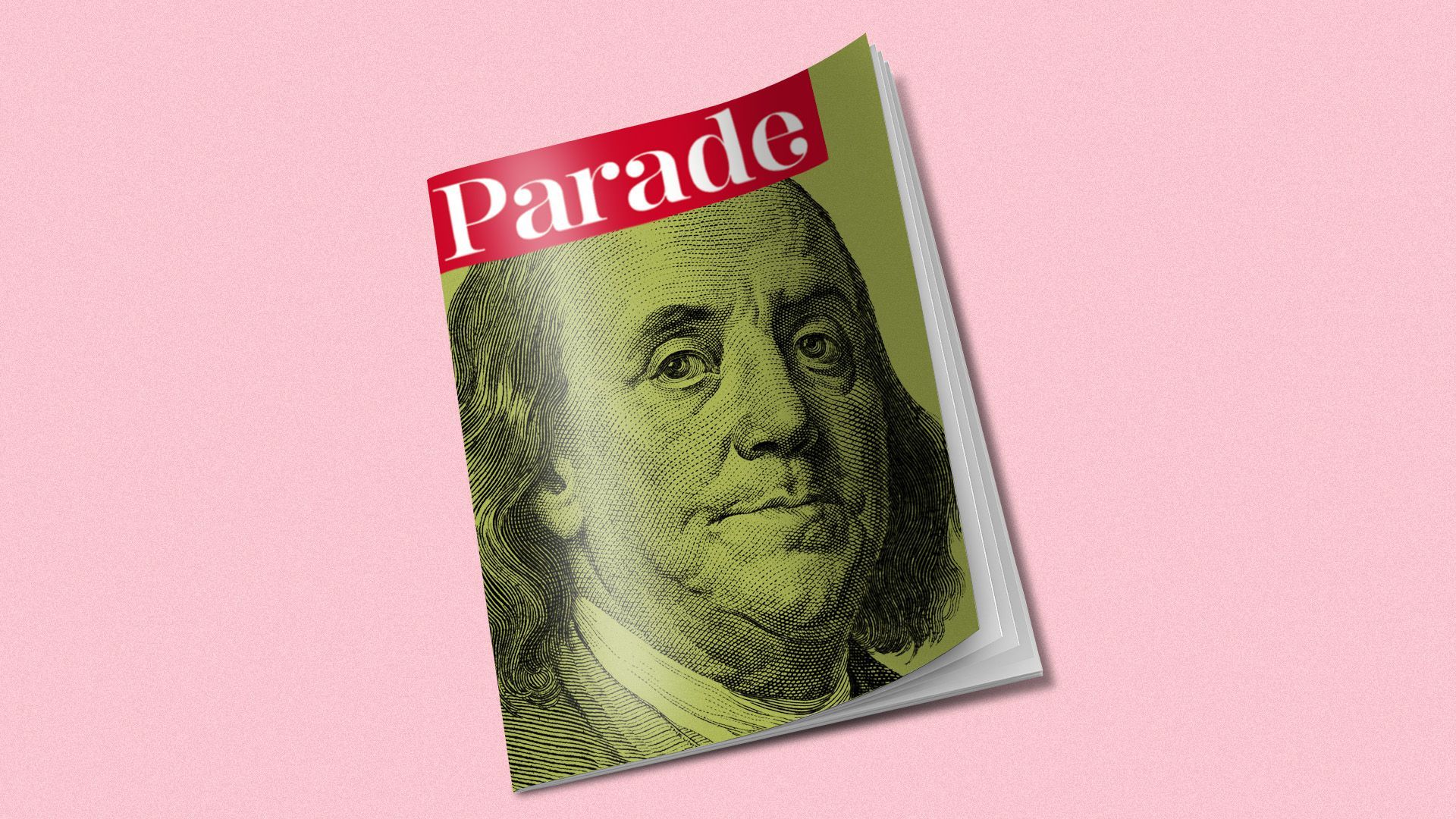 The Arena Group, a digital publishing company formerly called Maven, plans to acquire AMG/Parade, the parent company to the storied American magazine Parade, in a $16 million cash and stock deal.
Why it matters: AMG/Parade will anchor The Arena Group's new push into lifestyle content and will boost its sports vertical, per Ross Levinsohn, CEO of The Arena Group.
Catch up quick: AMG acquired Parade from Advance Publications in 2014.
Parade is distributed to millions of households weekly via newspapers.
"[W]e believe our collective relationships with local publishers will drive new opportunities, audience and revenue for the combined properties," Levinsohn said.
Details: Roughly 100 employees from AMG/Parade will join The Arena Group and AMG/Parade CEO Chuck Allen will help manage the integration of the new assets.
Levinsohn said AMG/Parade is profitable. He referenced work The Arena Group has done to grow and optimize other "iconic brands" including Sports Illustrated, The Street and History.com.
Between the lines: The Arena Group operates over 200 digital brands across three main categories: sports, finance and lifestyle. Most of its traffic comes from its sports properties.
It expects to report $180 million of revenue for year 2021, representing 41% year-over-year growth and its highest year for revenue ever.
What to watch: The deal comes days after The Arena Group said it planned to uplist its shares to the New York Stock Exchange from the smaller OTCQX exchange.
2. Scoop: Al Jazeera quietly sidelines conservative outlet "Rightly"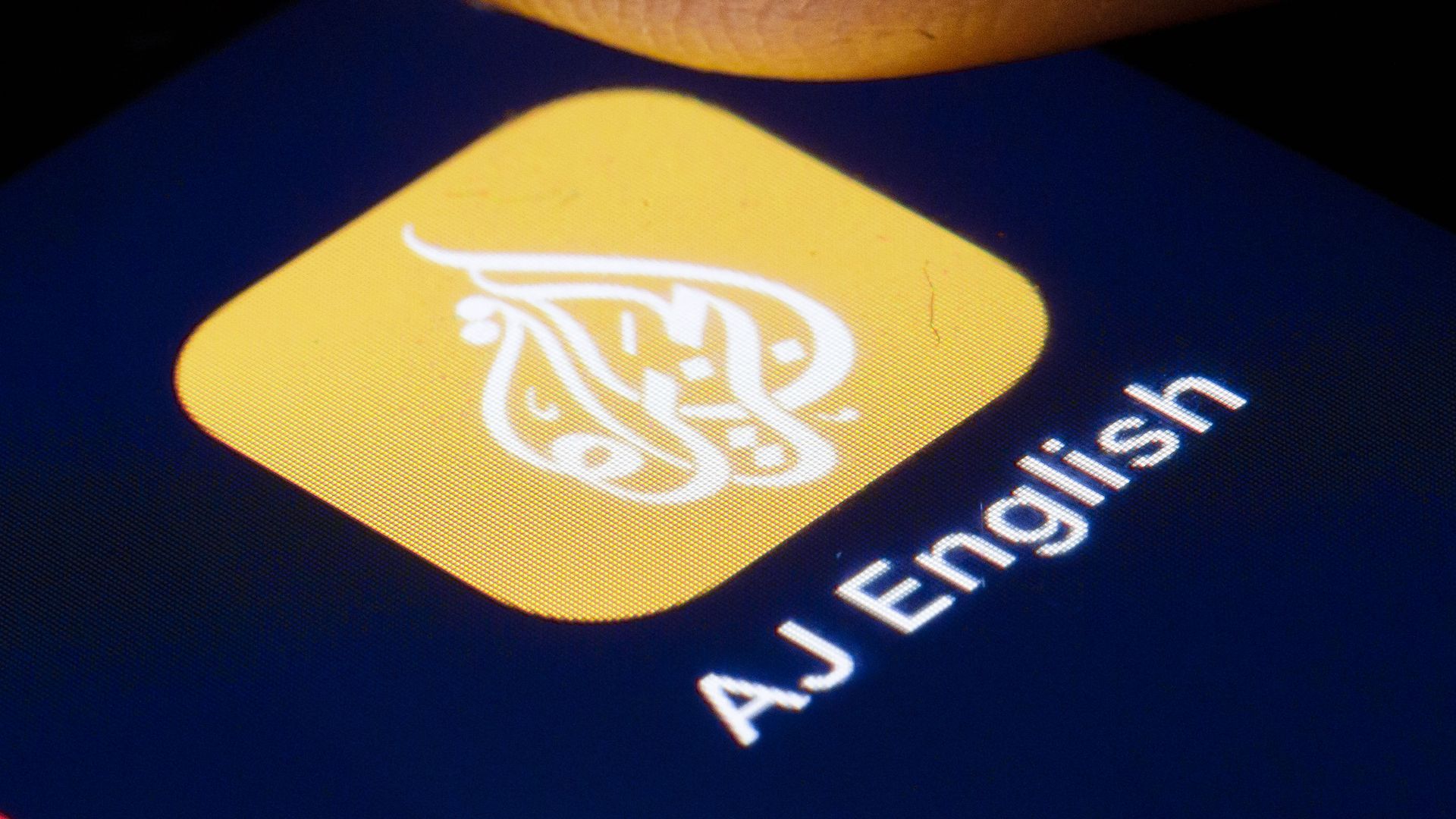 Al Jazeera, a media company funded by the government of Qatar, has quietly stopped creating new content for its conservative digital outlet "Rightly," four sources confirmed to Axios.
Why it matters: The outlet was launched in February of 2021 to "provide fresh voices that are too often left out of the mainstream media a space to engage and debate the issues that matter most to them," per a statement at the time.
Between the lines: Sources close to the show say the effort was also meant to push back on Al Jazeera's reputation as a liberal-leaning outlet.
In June, a group of Republican Senators pressed the Justice Department on why "Rightly," among other Al Jazeera subsidiaries, had not yet registered as foreign agents under the Foreign Agents Registration Act (FARA).
In 2020, the DOJ sent a letter to Al Jazeera demanding that its digital subsidiary "AJ+" register as a foreign agent.
Details: The company ended its main show for "Rightly" in December. Those who worked on it weren't given much of an explanation or heads up, but a source who worked on the show said "a budgetary decision was the way it was explained to me."
The other side: "As far as Rightly, we're still evaluating the brand itself. We're constantly evaluating everything we put on the air," said Michael Weaver, senior vice president of business development & growth at Al Jazeera Media Network.
He couldn't say what products would be produced from the brand moving forward.
Rightly's editor-in-chief Scott Norvell, a Fox News veteran, will remain with the network for a few more months but is expected to depart after that.
3. China builds its own Hollywood
China blocked all four of Disney's Marvel movies from being released in its theaters last year, a grim sign for U.S. film giants being squeezed out of the world's fastest-growing box office.
"The pandemic put China in a better position to control releases," said Comscore senior media analyst Paul Dergarabedian.
Why it matters: The Chinese Communist Party is using domestic films as a key conduit for mass messaging aimed at achieving political goals, leaving little room for foreign views, Axios' Bethany Allen-Ebrahimian and I write.
The highest-grossing film in the Chinese box office in 2021 — and in Chinese cinematic history — was "Battle for Lake Changjin," a propaganda war film glorifying the Chinese army's fight against the U.S. military during the Korean War.
By the numbers: The total share of U.S. films among China's foreign film offerings declined from 46% in 2020 to 39% in 2021, Variety reports.
The big picture: China surpassed the U.S. as the world's largest theatrical market for the first time in 2020 and beat it again in 2021, per Comscore.
4. Puck expands media vertical
Eriq Gardner is joining Puck, the subscription newsletter startup, from The Hollywood Reporter as a national correspondent covering media and entertainment law and deals beginning January 31st.
The big picture: He joins Puck's Matt Belloni and Dylan Byers in his coverage of Hollywood and media.
"Eriq allows us to begin to create a much larger presence in Hollywood," said Puck co-founder Jon Kelly. "He's the perfect fit for what we are building at Puck," Belloni said.
The company has recently brought on Julia Alexander from Parrot Analytics and Brian Morrissey, formerly the editor-in-chief of Digiday, as contributors.
5. The Markup doubles down on data tools as revenue grows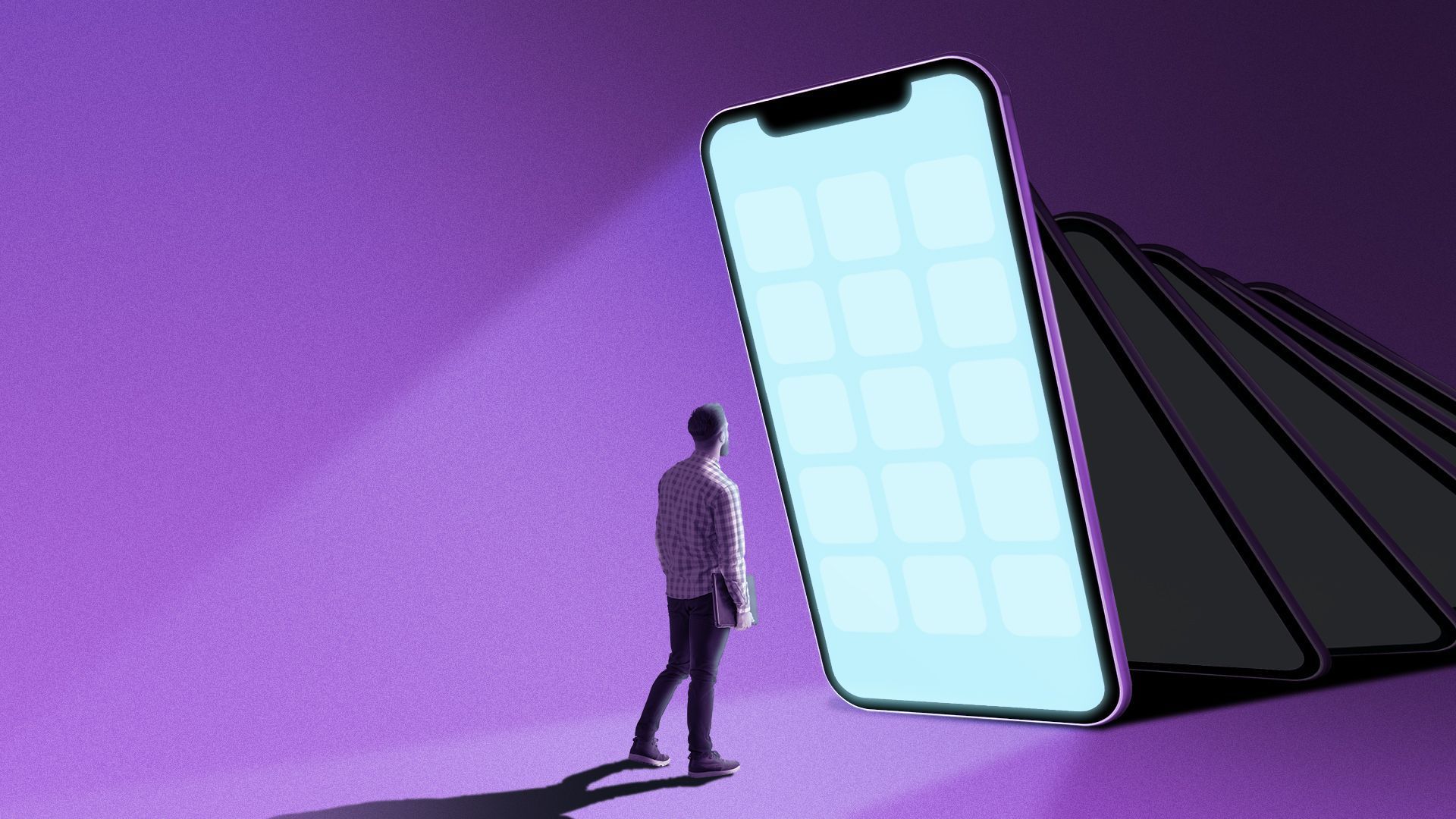 The Markup, a nonprofit newsroom that focuses on data-driven tech investigations, had $6.8 million in revenue in 2021 — mostly from philanthropy — up from $4.2 million in 2020, according to its president, Nabiha Syed.
A huge part of The Markup's revenue increase last year was attributed to a $2.5 million grant from the Ford Foundation.
Why it matters: The outlet aims to distinguish itself from the barrage of modern tech coverage by focusing on consumers rather than the investor business class.
Details: The nonprofit, which now has 30 employees, launched with 19 people in early 2020, just ahead of the pandemic.
What to watch: Over the past year, the company has built three publicly available data tools — CitizenBrowser, Blacklight and Amazon Brand Detector extension. Its goal for 2022 is to continue building data privacy tools that it can rollout to the public.
6. TV networks overhaul measurement system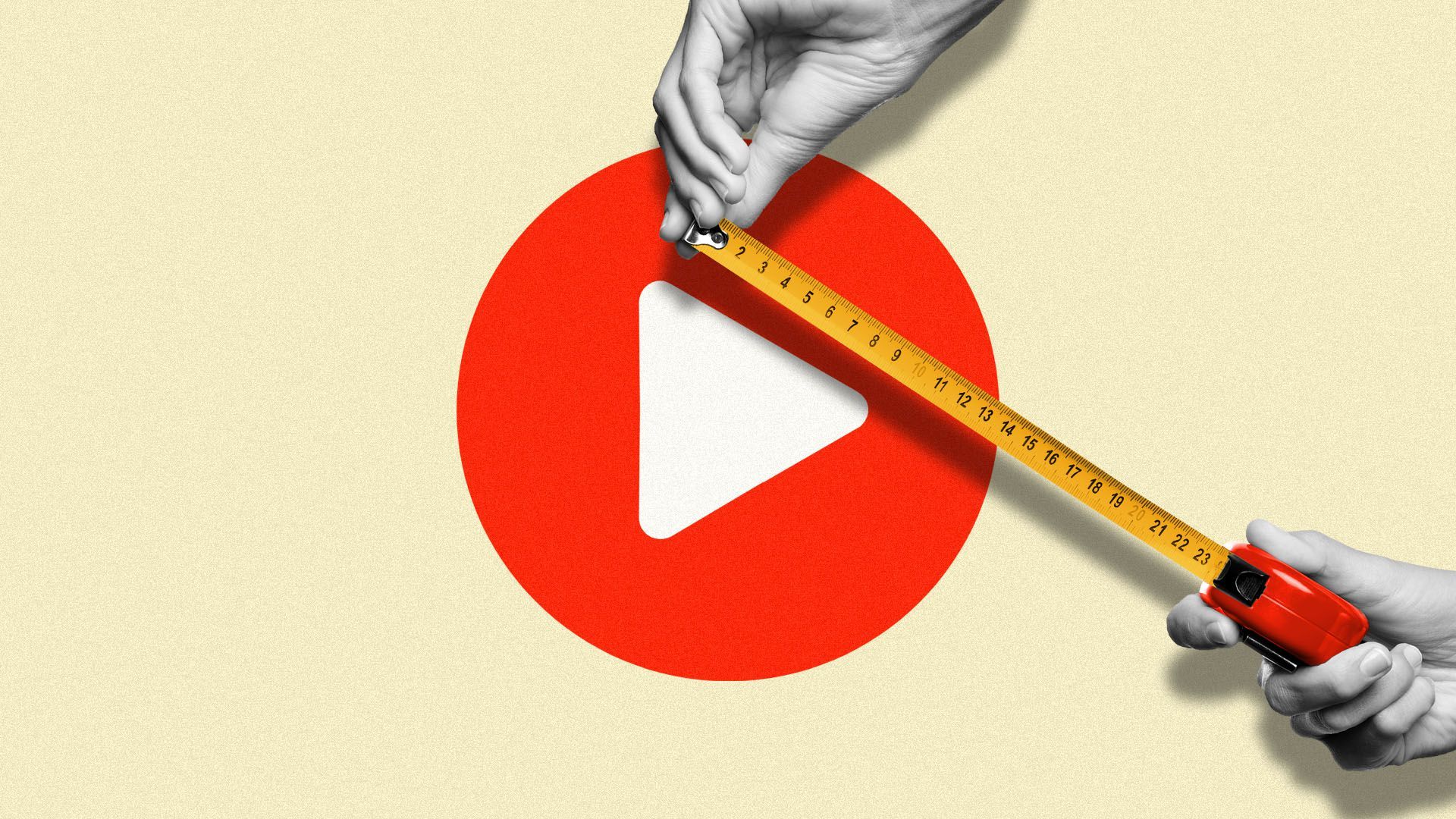 After years of griping about Nielsen's outdated measurement practices, media giants are beginning to test ways to assess viewership ahead of the 2022 TV season, Axios' Kerry Flynn and I write.
Driving the news: In a watershed moment for the media industry, NBCUniversal said Thursday it struck a deal with a new measurement company, iSpot.tv, to test an alternative standard during the Olympics and Super Bowl.
How it works: iSpot.tv is one of dozens of vendors across six categories that NBCU is evaluating for potential partners.
While Nielsen relies on a panel of tens of thousands of homes to measure TV viewership, vendors like iSpot rely on relationships with smart TV providers to deliver viewership data in near-real time from tens of millions of people.
Between the lines: NBCU is not the only company testing new vendors.
WarnerMedia is in the early stages of looking for its own set of alternative measurement partners. iSpot.tv, along with Comscore and newcomer VideoAmp have been selected as early test partners.
ViacomCBS announced a new partnership with VideoAmp last year.
What's next: The Media Rating Council (MRC), the de-facto watchdog for the industry, will audit these new vendors once their products and services are fully baked.
Go deeper: Other vendors being considered.
7. NFL's winning season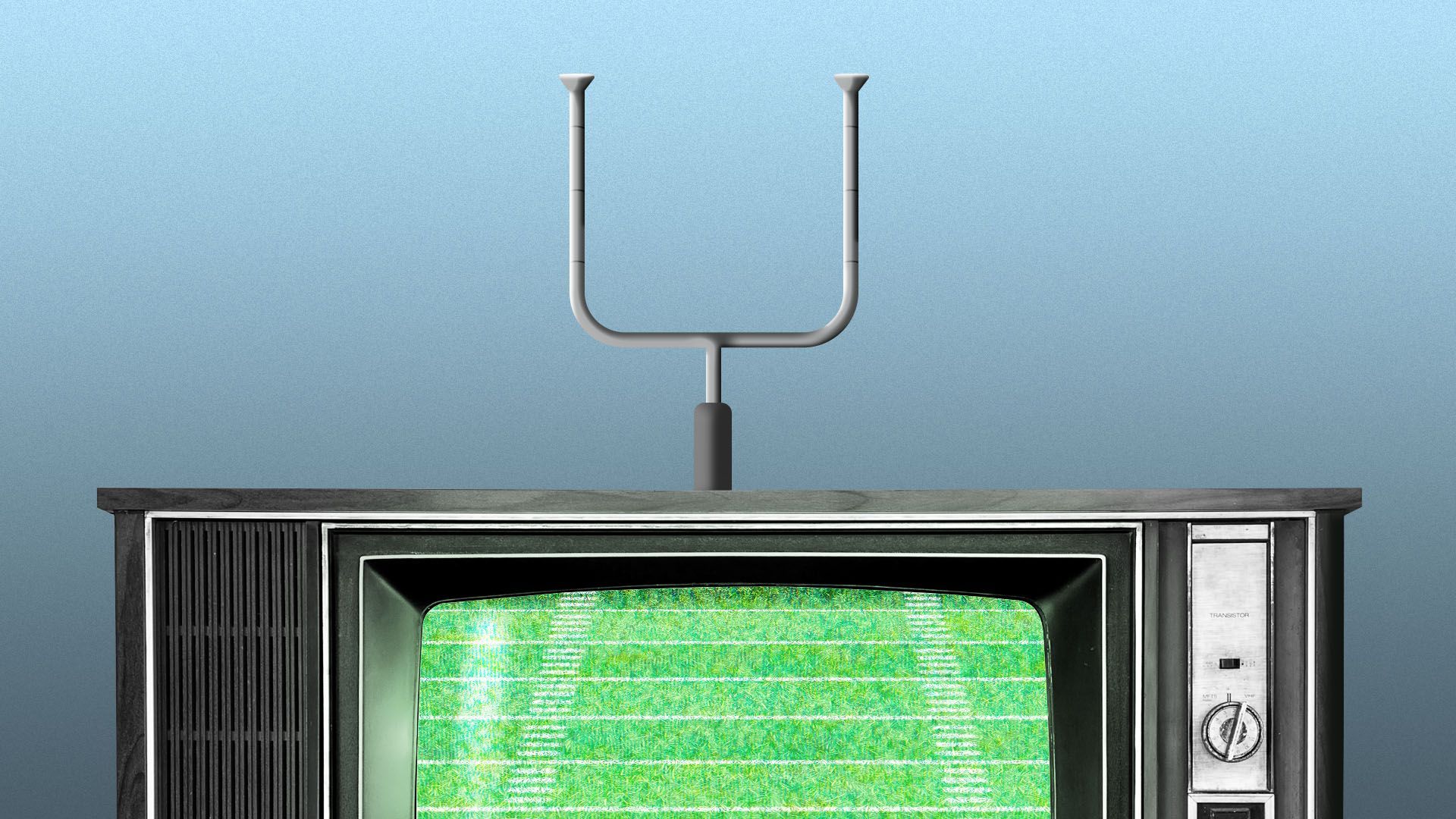 Viewership for the NFL's regular season was up 10% from 2020 — the league's highest-rated season average since 2015.
The NFL was the second most-read online news topic in November and December, according to data from Taboola.
Why it matters: The season has quieted concerns about COVID-related ratings declines — and justified the NFL's $100+ billion in new media deals, Axios' Kendall Baker, Neal Rothschild and I write.
Between the lines: This season featured a record 34 games that were decided on the final play.
8. Scripted TV still hasn't peaked
9. 1 fun thing: "TikTok for news"
RocaNews, an Instagram news brand with 1 million followers, has raised $4.4 million in a seed round led by Ori Allon, the co-founder and executive chairman of Compass Real Estate.
Why it matters: The company acquired "River news," a news app that provides news stories via a scrollable video feed, similar to TikTok, per RocaNews CEO Max Towey.
River's investors include Founders Fund, 406 Ventures, and Scooter Braun. They are now Roca investors.
The company, which launched in early 2020, has 8 employees and is budgeted for 15 employees by the end of the year.
In addition to its social media and app presence, it also has a newsletter with 50,000 free email subscribers, per Towey.
What's next: The team plans to add gaming features to the news app it's acquiring to help boost engagement.
Towey said he isn't worried about Instagram algorithm changes, because most of its traffic comes from its direct followers, not Instagram's "Explore" page.