Axios Login
June 02, 2023
Ina here. Join Axios' Joann Muller and Nathan Bomey Wednesday, June 7, at 8am ET in Washington, D.C., for an event exploring the growth of the U.S. autonomous vehicle industry. Guests include Sen. Gary Peters (D-Mich.), Rep. Bob Latta (R-Ohio), and National Disability Institute director of health equity Elizabeth Layman. Register here to attend in person.
📞 Situational awareness: Amazon is in talks to offer low-cost or free mobile service to its U.S. Prime subscribers, Bloomberg reports.
Today's Login is 1,133 words, a 4-minute read.
1 big thing: Apple's new headset will land in an AI-crazed world
Apple is used to hogging the tech spotlight any time it has a major announcement — and its widely expected unveiling of a mixed reality headset next Monday would normally do just that.
Yes, but: The long-awaited new product is arriving at a moment of industry frenzy over AI that's putting Apple in the awkward position of trying to change the subject.
The big picture: This year, the giant faces a much bigger set of expectations and challenges at its annual June developer conference.
It's been a long time since Apple debuted a truly new category of device. The iPad came out in 2010. Its most recent hits — AirPods and Apple Watch — are as much accessories to the iPhone as platforms in and of themselves.
Between the lines: Apple has some efforts in artificial intelligence — including its work on Siri, as well as the machine-learning algorithms that power the fall detection and heart rate monitoring features on Apple Watch.
But at some point — and Monday would be a great one — Apple has to show that its services and devices can play a significant role in the new world of generative AI tools.
Microsoft has already shown that it sees AI performing key tasks not just in apps like Word and PowerPoint but in Windows itself.
Apple could perhaps play to its privacy-centric image by offering up devices that deliver generative AI so that either all the work is done on the device (probably not possible today) or one's data is protected in some other way.
As for that headset, Apple must get people excited about the category again — and find ways to get them to to consider purchasing a device that's expected to cost several thousand dollars.
Market leader Meta failed to do that with its $1,499 Quest Pro device. Meta had hoped to persuade a range of buyers, including those who wanted to use the metaverse for work-related tasks.
Meanwhile, Meta has built a decent business around its Quest 2 and has announced a $499 Quest 3 that offers some of the mixed reality capabilities of the higher-end device.
Details: Apple's device is expected to cost several thousand dollars and may be aimed more at the developers who will create content for consumers rather than the consumers themselves.
Observers suggest it may resemble ski goggles, will support both augmented and virtual reality and is likely to have the equivalent of 4K display per eye. Bloomberg has reported it will offer VR FaceTime calls and be able to serve as an external monitor for a Mac.
What to watch: We still don't know the raison d'être for Apple's headset. Has Apple come up with new uses beyond those envisioned by Meta? Has it solved any of the key problems with past devices? These are the questions Apple must address Monday.
My thought bubble: I am actually interested in experiencing a metaverse future eventually. But I'm skeptical that anyone — Apple included — has made sufficient progress on issues such as size, cost and battery life to make a device I'd want to buy.
At best, perhaps Apple has created a device exciting enough, and one that shows the category's future is near enough, that developers will start paying attention.
2. Twitter loses another trust and safety head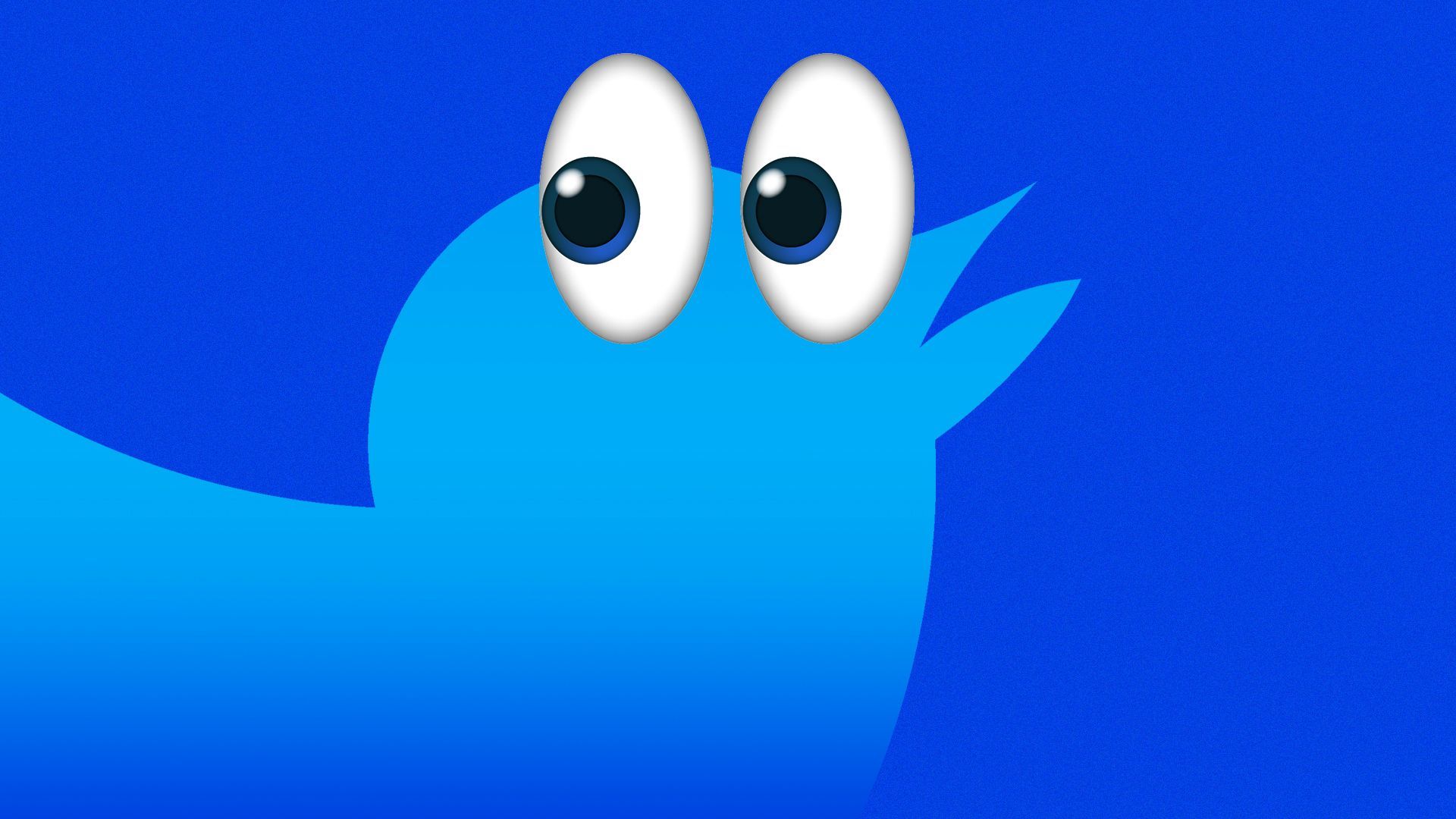 Twitter head of trust and safety Ella Irwin resigned Thursday evening, per multiple sources, after owner Elon Musk publicly rebuked his own staff over a content moderation decision, Axios' Sara Fischer and Scott Rosenberg report.
Catch up quick: Twitter staff had decided that a video titled, "What is a Woman?" by the Daily Wire's Matt Walsh, a far-right personality who often attacks transgender people, violated the platform's hate-speech rules.
Twitter had recently announced a content deal with the Daily Wire.
Between the lines: In April, Twitter quietly dropped references in its hate speech policy to misgendering and deadnaming of trans people, but its policy still bars users from "directly" attacking others "on the basis of race, ethnicity, national origin, caste, sexual orientation, gender, gender identity, religious affiliation, age, disability, or serious disease."
Irwin's predecessor, Yoel Roth, one of the few executives from Twitter's previous era who tried to work with Musk, left the company in November 2022, and Irwin replaced him.
Meanwhile, a new report released on Thursday by the Center for Countering Digital Hate found that Twitter has not removed recent posts from verified subscribers that violate the social media platform's hateful conduct policy.
3. Debt deal undercuts unfunded tech ambitions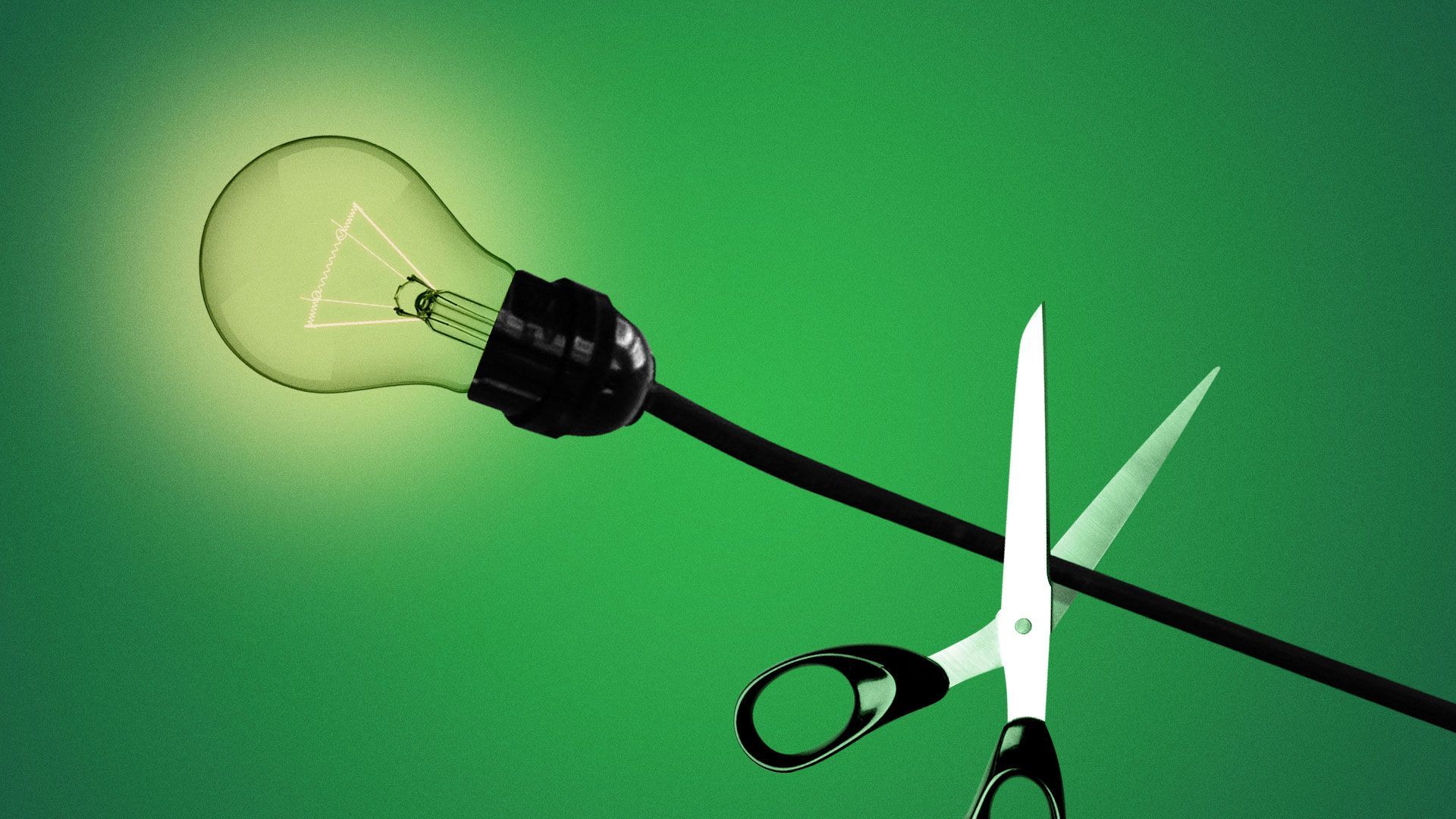 The debt ceiling agreement passed by Congress likely would cut tech R&D funding just as Congress piles on work for agencies to keep the U.S. competitive, Axios Pro Tech Policy's Maria Curi and Ashley Gold report.
What's happening: The deal reached to avoid the U.S. defaulting on its debt would cut non-defense discretionary spending for fiscal year 2024 and limit spending to 1% growth in 2025, which is essentially a budget cut because of inflation.
Why it matters: Although the deal does not explicitly say R&D will be on the chopping block, history shows Congress usually looks to cut that first. (Think the Budget Control Act and the Infrastructure Investment and Jobs Act.)
How it works: Congress for FY 2024 appropriations already was low-balling the money authorized for the CHIPS and Science Act.
Further R&D spending constraints in the debt ceiling deal would make it even less likely that the goals of the law will be realized.
What they're saying: "You can't do both — say we want to be tough on China and then not put any money toward that. You can either recognize the country is falling behind China or you can not fund science," said Divyansh Kaushik, Federation of American Scientists associate director for emerging technologies and national security.
Details: Stingy appropriations could hit an NSF STEM education program, the budget for NIST (which is in charge of setting standards with the EU on emerging tech like AI) and an effort to stand up the National AI Research Resource Task Force, tech policy experts said.
For more stories like this, subscribe to the Axios Pro Tech Policy newsletter.
4. Take note
On Tap
Trading Places
OpenEnvoy hired Salesforce and Coupa Software veteran Doug Kurfess as chief revenue officer.
ICYMI
Russia's FSB claims Apple helped the NSA hack thousands of iPhones to spy on Russian diplomats, an allegation that Apple denies. (The Record/Reuters)
Thanks to Scott Rosenberg and Peter Allen Clark for editing and Bryan McBournie for copy editing this newsletter.