Twitter not removing hateful posts from subscribed users, study finds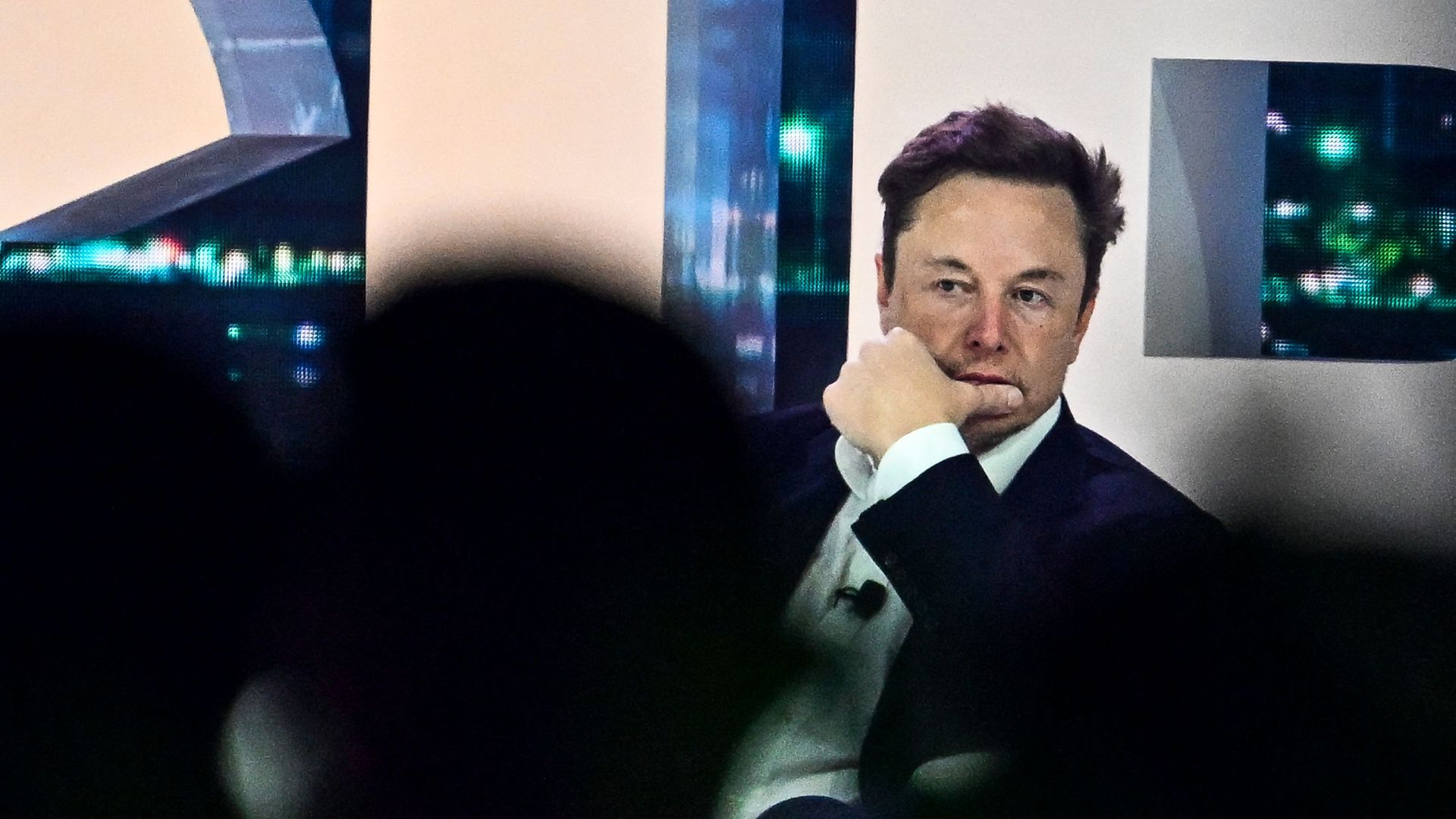 Twitter has not removed recent posts from verified subscribers that violated the social media platform's hateful conduct policy, according to a new report released on Thursday by the Center for Countering Digital Hate.
Why it matters: The findings suggest the company has either disregarded or overlooked posts from Twitter Blue subscribers — who pay the company $8 a month or $84 a year — that contained hateful content, even though such posts are prioritized in conversations and searches on the platform.
How it works: Center for Countering Digital Hate researchers tested whether Twitter has been removing hateful posts by collecting tweets from 100 Twitter Blue subscribers and reporting the posts using the platform's own flagging tools.
Four days after the tweets were reported, researchers found that the company failed to act on 99% of the posts and all of the accounts were still active.
Twitter only removed one of the posts, though the account from which it was tweeted remained active.
The flagged tweets were made within the last month and contained racist, homophobic, neo-Nazi, antisemitic and conspiratorial content.
Twitter's hateful conduct policy, which was updated in April 2023, prevents users from targeting an individual or a group of people with hateful references and imagery, incitement, slurs and tropes and dehumanizing comments.
Thought bubble, via Axios' Ina Fried: Twitter has become significantly more toxic since Musk's takeover, having loosened some limits on hate speech, for example ending a rule that prohibited deliberate misgendering.
Musk himself has also shared conspiracy theories and elevated content from a number of far-right accounts previously condemned for hate speech.
What they're saying: "The Twitter blue tick used to be a sign of authority and authenticity, but it is now inextricably linked to the promotion of hate and conspiracism," Imran Ahmed, chief executive of the center, said in a statement.
"Our society has benefited from decades of progress on tolerance, but Elon Musk is undoing those norms at an ever-accelerating rate, by allowing hate to prosper on the spaces he administers, all with the tacit approval of the advertisers who remain on his platform," Ahmed's statement continued.
The big picture: Though Musk has said he planned to deemphasize "negative" tweets on the platform and would prevent it from becoming a "free-for-all hellscape," the use of racial slurs increased since his takeover, according to another study by the Center for Countering Digital Hate.
The largest tech firms have remained among Twitter's top advertisers so far this year despite the rise in hate speech and Musk's own incendiary tweets, Axios' Fried and Sara Fischer report.
Twitter's staff has significantly dwindled from job cuts or resignations since Musk's takeover, which included the company's communications team.
Go deeper: Twitter only worth 33% of what Musk-led investors paid, Fidelity says
Go deeper