Twitter's ever-shrinking policy staff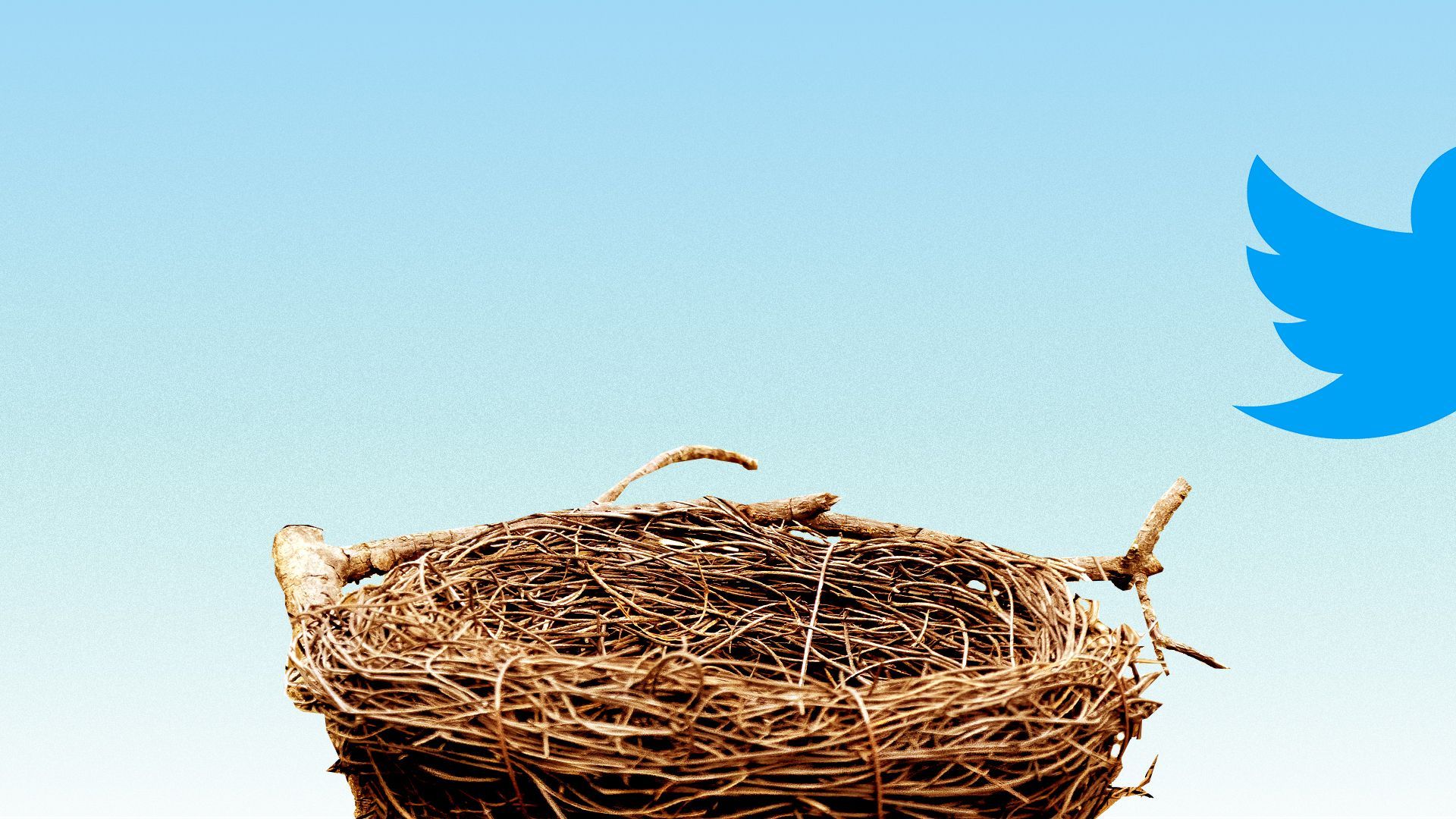 Twitter is losing its head of government affairs for the U.S. and Canada, leaving the Elon Musk-owned social media company with an ever-dwindling public policy team as it continues to fight regulatory battles around the globe.
Driving the news: Lauren Culbertson Grieco, Twitter's top policy official in the U.S. and Canada since December and before that the head of U.S. public and federal policy and a senior public policy manager, announced Friday that she was departing after nearly six years.
What they're saying: "I've made the decision to turn the page and begin a new chapter. It's been an honor of a lifetime to be part of this company and its critical mission to advance free expression," Culbertson Grieco tweeted Friday.
"I'm incredibly grateful for this epic experience and the friends I've made along the way."
Why it matters: Elon Musk essentially gutted Twitter's U.S. and Canada policy and communications operations when he took over last year, as Axios reported. Culbertson Grieco was one of the only longtime policy staffers left in Washington after the initial culling.
She testified before the Senate Judiciary Committee on Twitter's behalf in 2021, previously had her own consulting group in D.C. and worked as former Sen. Johnny Isakson's press secretary on the Hill.
Musk fired all of Twitter's communications staffers last year, along with the former head of policy in Brussels and the former head of policy for the U.S. and Canada.
Policy issues abound: Twitter faces a pending Supreme Court decision around content moderation, an ongoing FTC privacy consent order that's been getting a lot of attention from Republicans, and bills floating in Congress around privacy, content and children's online privacy that would affect its business.
Elsewhere around the globe, Twitter faces onerous new European Union rules around content, takedown requests from governments, and risks to how data moves between the U.S. and the EU.
The intrigue: Twitter registered two outside lobbying firms in the first quarter of 2023, The Joseph Group and TwinLogic Strategies, per federal lobbying disclosures.
Twitter has never been a huge lobbying spender in D.C. compared with companies like Google, Microsoft and Meta.
Twitter spent $310,000 lobbying in the first quarter of 2023. For comparison in the pre-Musk era, in the first quarter of 2019 Twitter spent $420,000.
Be smart: High-ranking policy staffers that remain include Nick Pickles, leading Twitter's global government affairs team, and Wifredo "Wifi" Fernández, currently head of U.S. state and local policy, per his LinkedIn.
Per disclosures, Culbertson Grieco and Fernández were both registered as lobbyists for Twitter in the first quarter of 2023.
One former Twitter employee told Axios that Culbertson Grieco's departure wouldn't "change much of anything" because since Musk's takeover, the company has not actively engaged on public policy, with Musk choosing to use his own Twitter handle as his public policy voice.
"Twitter DC is hiring - if you're excited by Twitter 2.0 and have solid experience on Capitol Hill, let me know!" Pickles wrote in a LinkedIn post Monday.
Go deeper