Axios Login
January 04, 2023
1 big thing: Meta's Trump crossroads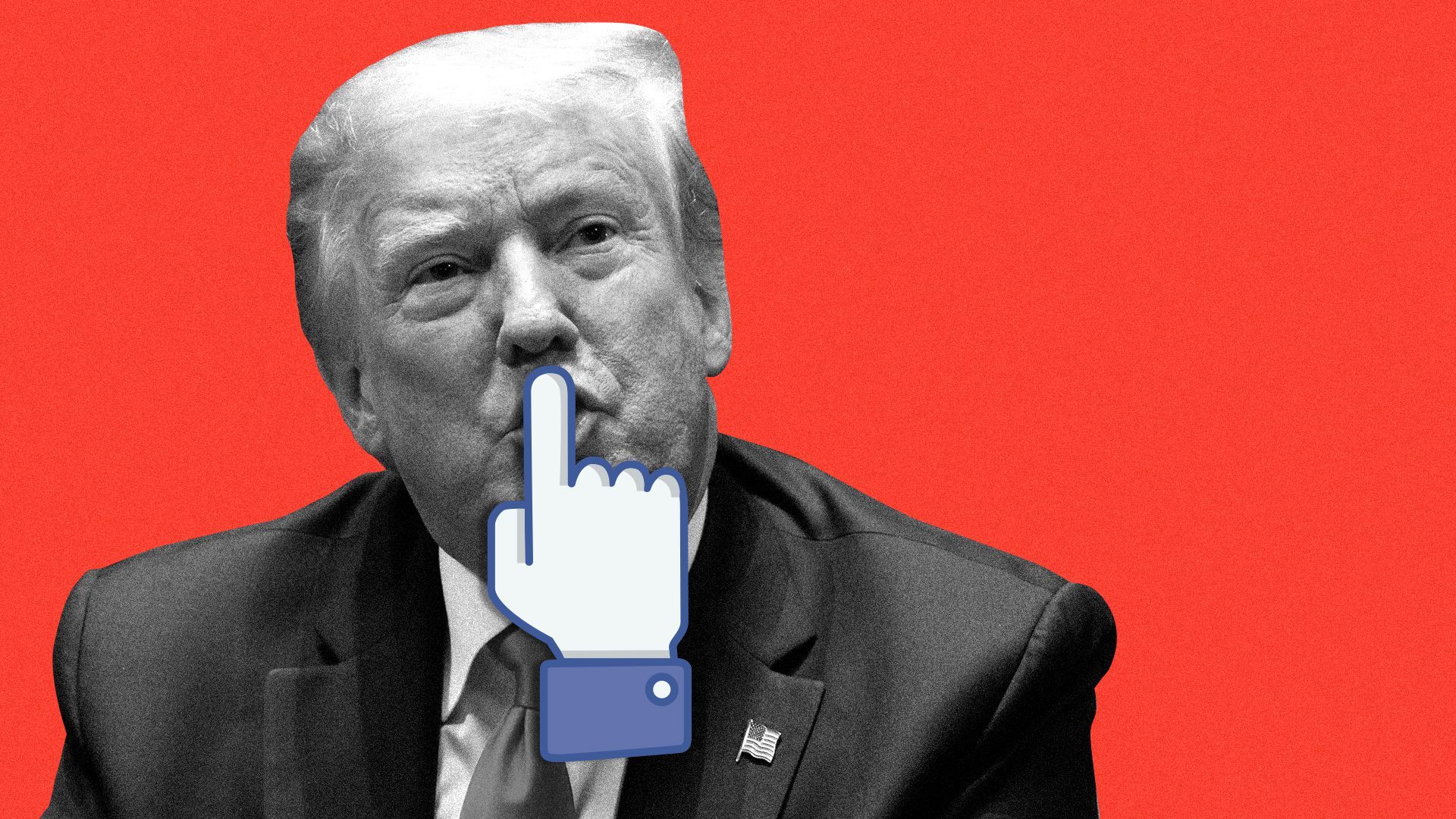 Meta's looming decision whether to allow former President Trump back on its apps will set a new precedent for how Facebook's parent company treats politicians and world leaders, Axios' Sara Fischer and Ashley Gold report.
Why it matters: Trump's accounts were indefinitely shut down following the U.S. Capitol siege of Jan. 6, 2021. As he again runs for president, their reinstatement could allow him to run ads via his Facebook and Instagram pages, which have 34 million and 23 million followers, respectively.
Be smart: In previous campaigns, Twitter was Trump's amplifier, but Facebook was his bank.
"Trump's strength on Facebook has always been his ability to use the platform for grassroots fundraising purposes," said Kyle Tharp, editor of the FWIW newsletter, which tracks digital politics. "His success there set a new bar for Republican campaigns up and down the ballot."
"In addition to removing some minor barriers to his fundraising program, Trump's return to the platform would greatly increase the size of his current megaphone ahead of a competitive 2024 primary," Tharp said.
Catch up quick: Meta initially banned Trump from posting on his Facebook and Instagram accounts for at least two weeks following the Capitol attack, until President Biden's inauguration.
Several months later — in response to guidance from Facebook's independent Oversight Board to revisit its decision — the company said Trump's ban would last two years, beginning with his initial suspension on Jan. 7, 2021.
At the end of the two-year period, Meta's president of global affairs Nick Clegg said the company will "look to experts to assess whether the risk to public safety has receded."
A Meta spokesperson told Axios on Monday that the company "will announce a decision in the coming weeks in line with the process we laid out."
State of play: Tech accountability groups are urging Meta to keep Trump off its platforms, while Republicans spoke out against the original decision back in 2021 but have been less vocal about it lately.
Accountable Tech and Media Matters for America released a six-figure digital and TV ad buy last month for a "Keep Trump Off Facebook" campaign.
"If Meta allows him back, it will be giving Trump a green light to push election misinformation, dangerous rhetoric, and extremism to millions of users who would otherwise not have access to his harmful rhetoric," Kayla Gogarty, deputy research director at Media Matters for America, said in a release.
"Obviously, Chairman Jordan supports Meta allowing President Trump back on Facebook, and hopes they do so," a spokesperson for Rep. Jim Jordan (R-Ohio), who is expected to become chair of the House Judiciary Committee, said.
The big picture: Whatever Meta decides, its choice is sure to become a political flashpoint for the company and its Big Tech peers.
A move by Meta to reinstate Trump, as Twitter recently did under its new owner Elon Musk, would be embraced by Republicans, who have for years accused Big Tech firms of bias against conservatives.
It would also stir opposition from Democrats and advocacy groups who argue Trump's social media presence is dangerous.
What to watch: "We told Meta that if and when Trump is allowed back, you need to ensure that he will not cause more violence," Dexter Hunter-Torricke, head of communications for the Facebook Oversight Board, told Axios in November.
Hunter-Torricke said Meta could allow Trump back on with certain stipulations, and if Trump violates them, the case could immediately go back to the board for another review.
2. Microsoft's Bing search has big ChatGPT plans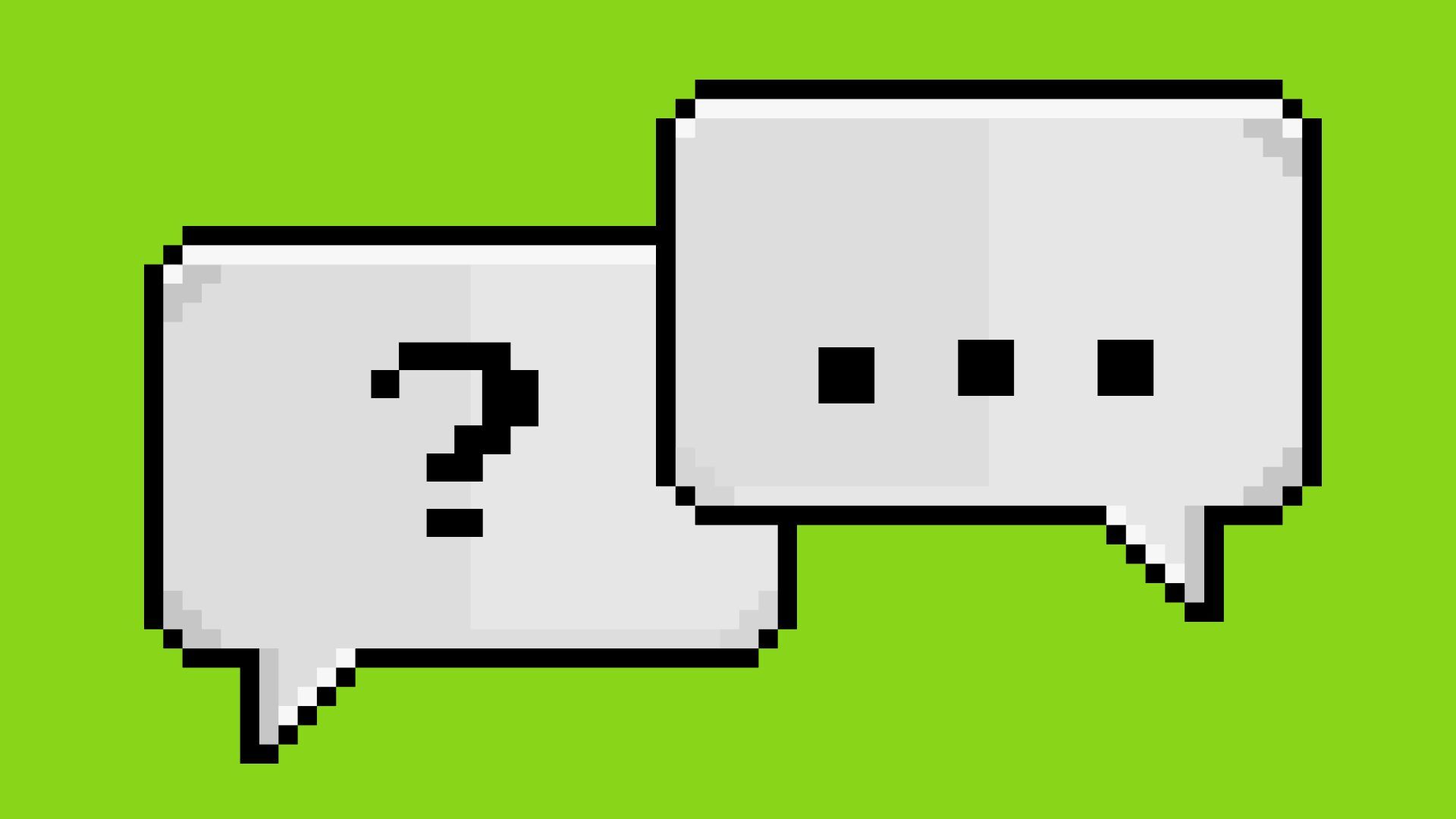 Microsoft is working to incorporate OpenAI's ChatGPT technology in its Bing search engine, per The Information.
Why it matters: Bing has been a distant second to Google for years, but the hot new AI-driven chatbot could give people a fresh reason to try out the Microsoft-owned search service.
Between the lines: Microsoft has already poured $1 billion into OpenAI and has a business arrangement that gives it dibs on commercial use of various technologies.
Last year, Microsoft added image generator Dall-E 2 (another OpenAI product) to a new Designer app as well as to Bing's Image Creator tool.
Microsoft has also been reselling GPT and other OpenAI technologies to large businesses.
The big picture: Industry watchers have speculated that the rise of large language models — the branch of AI that powers ChatGPT — could reshape the search industry, now dominated by Google.
Instead of providing lists of links, a ChatGPT-style search engine would answer questions directly.
That could be a boon for users — but could also undermine the business of selling paid search results.
Google has been working on similar technology, but has been slow to make it publicly available.
Yes, but: Search engines, including both Google and Bing, have been moving for years to try to offer definitive answers to queries when possible.
What they're saying: Representatives for Microsoft and OpenAI declined to comment.
ChatGPT itself, though, responded to a query from The Information that it could potentially improve Bing because it can "understand and respond to user queries in their natural language, rather than requiring users to enter specific keywords or phrases."
3. Twitter to resume taking some political ads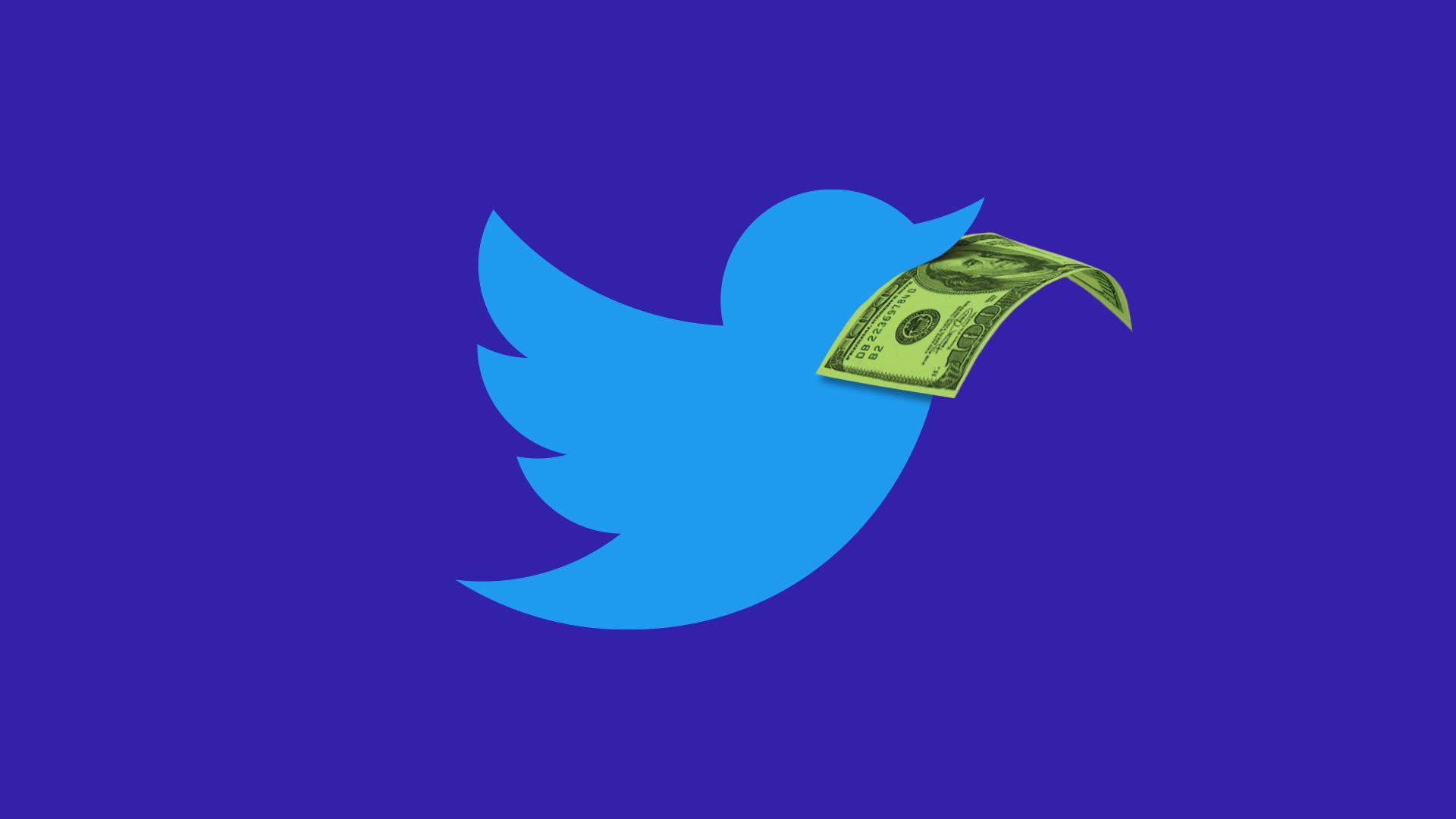 Twitter said Tuesday it plans to expand the types of political and issue-oriented advertising allowed on the service, Sara and I report.
Why it matters: The move could help increase revenue at cash-strapped Twitter, and the ad category may prove less controversial thanks to new regulations requiring online political advertisers to be clear about who is paying for the message.
"We believe that cause-based advertising can facilitate public conversation around important topics," Twitter said in a post. "Today, we're relaxing our ads policy for cause-based ads in the U.S. We also plan to expand the political advertising we permit in the coming weeks."
Flashback: Twitter banned political advertising in the fall of 2019, cutting off what had been a fairly strong business for the company.
The big picture: Other online companies that once eschewed political advertising have also been growing more open to such ads, including Spotify and Hulu.
What they're saying: Jake Sticka, vice president of client strategy for progressive political ad firm Rising Tide Interactive, praised the move. "Under Twitter's previous policy, a company like ExxonMobil could advertise its work with very few limitations but climate advocacy groups were restricted from any running any advertising that held polluters to account."
Yes, but: Even as he praised the move, Sticka said he will be "cautious" in recommending clients return to Twitter: "While we are excited to have this tool back in the toolbox, the current unpredictability of Twitter's direction makes it a less than brand-safe environment."
4. Take note
On Tap
Trading Places
Behnam Rezaei, Twitter's head of product and engineering and one of the last team leaders at the company not installed by Elon Musk, has resigned, according to Platformer's Zoe Schiffer. Also leaving, per Casey Newton, is acting HR chief Katie Marcotte, a 10-year Twitter veteran.
ICYMI
Thanks to Scott Rosenberg and Peter Allen Clark for editing and Bryan McBournie for copy editing this newsletter.