It's the Law and Order issue of Login, as we dive into three big legal disputes, each with pretty broad implications.
Qualcomm fires back at Apple
After Apple sued Qualcomm for $1 billion in January, sources told me that a countersuit was likely. And fire back Qualcomm did, interrupting last night's Passover Seder with a 134-page response to Apple's lawsuit that includes a variety of counterclaims against he iPhone and iPad maker.
One of the more interesting charges, if perhaps the least legally significant, is that Apple chose not to utilize the full capability of Qualcomm's modem chip in the iPhone 7, while also misleading people on the performance difference between its modem and a rival chip from Intel and then threatened Qualcomm to try to prevent it from making its own performance claims.
The performance issue actually came up last year, though the issues are more complex than either side is readily admitting. For one thing, once Apple had decided to use Intel chips in the U.S., it necessarily had to create two models. Intel's chips don't support the CDMA networks used by Sprint and Verizon. That said, it didn't want to be perceived as saddling AT&T and T-Mobile with an inferior chip. That gave it a big incentive, other than just hurting Qualcomm, to limit the performance difference of the two chips.
Qualcomm argues Apple went further, though, misstating the difference in performance between the two companies' chips and also trying to squelch Qualcomm's discussion of the chip disparity. It's also the case that Apple could have gotten better performance and compatibility had it gone with Qualcomm's chips across the board, and went with Intel either to save money, gain leverage, or both. For a breakdown of Qualcomm's charges and how this all got started, here's my story.
The complex Uber-Waymo legal fight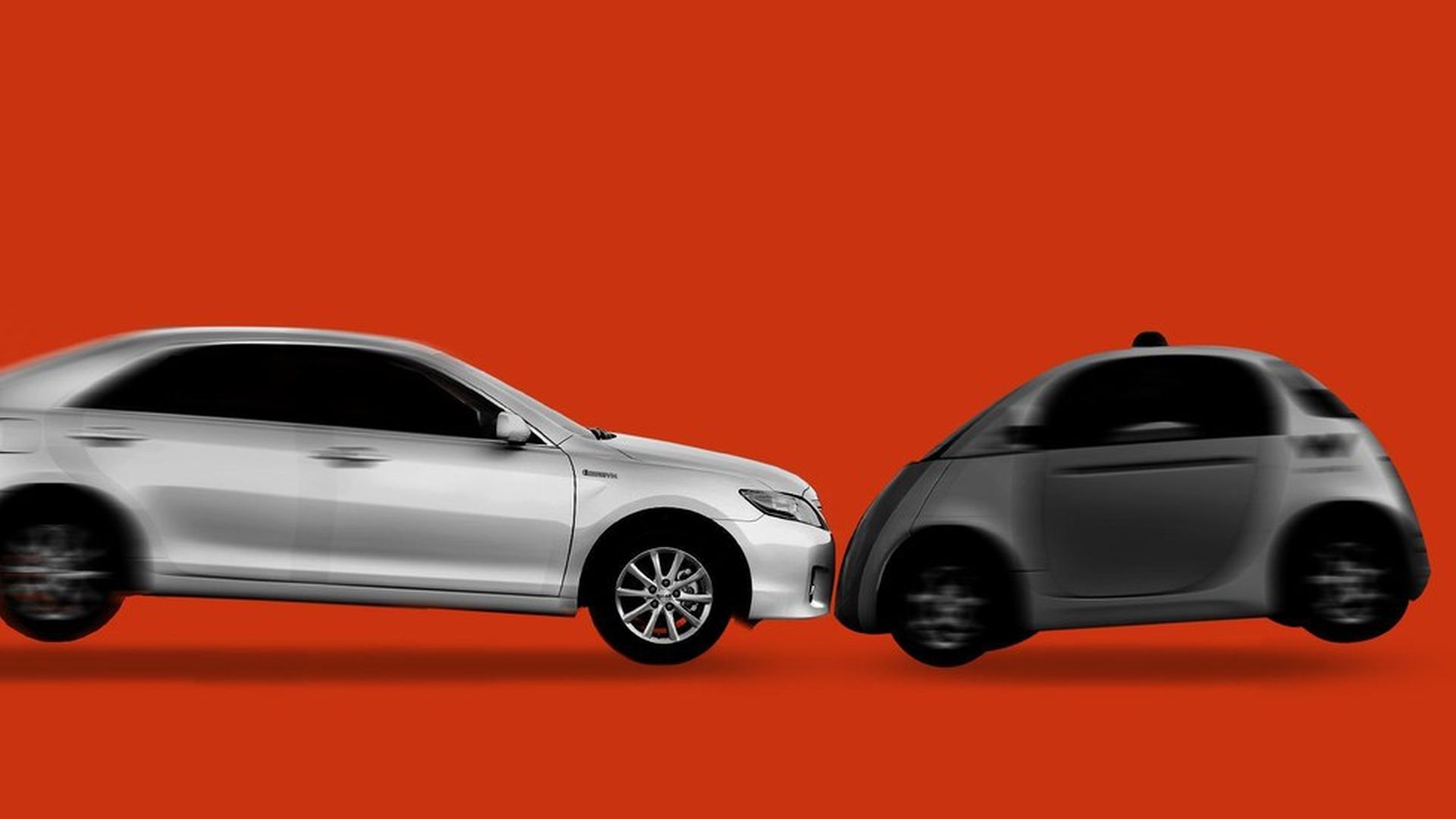 If you haven't followed the heated legal dispute between Uber and Alphabet's self-driving car unit Waymo, then you clearly haven't been reading the Axios technology stream. Here's the short version:
Waymo accused Uber of using stolen proprietary technology.
At the center of the dispute is Otto, a self-driving car startup founded by former Waymo employees that Uber acquired last year.
Waymo alleges that Otto's leader, Anthony Levandowski, downloaded 14,000 Waymo files before quitting and convincing several colleagues to join him at the new company.
It's a complicated case with a dizzying amount of back-and-forth arguments between the companies. So Kia put together a comprehensive timeline to bring you up to speed and help you keep up. We'll keep it updated.
Twitter's fight with Trump sets stage for future battles
While the Trump Administration backed down pretty quickly in its battle to unmask an anti-Trump Twitter account, it's probably naive to think that's the last such battle we will see.
Indeed, Twitter probably sensed a fight was in the offing and was determined to respond boldly and publicly upon the first demand. Its speedy, aggressive and detailed response was designed to show it was prepared to go to the mat to defend the privacy of its users.
The income divide over paying for broadband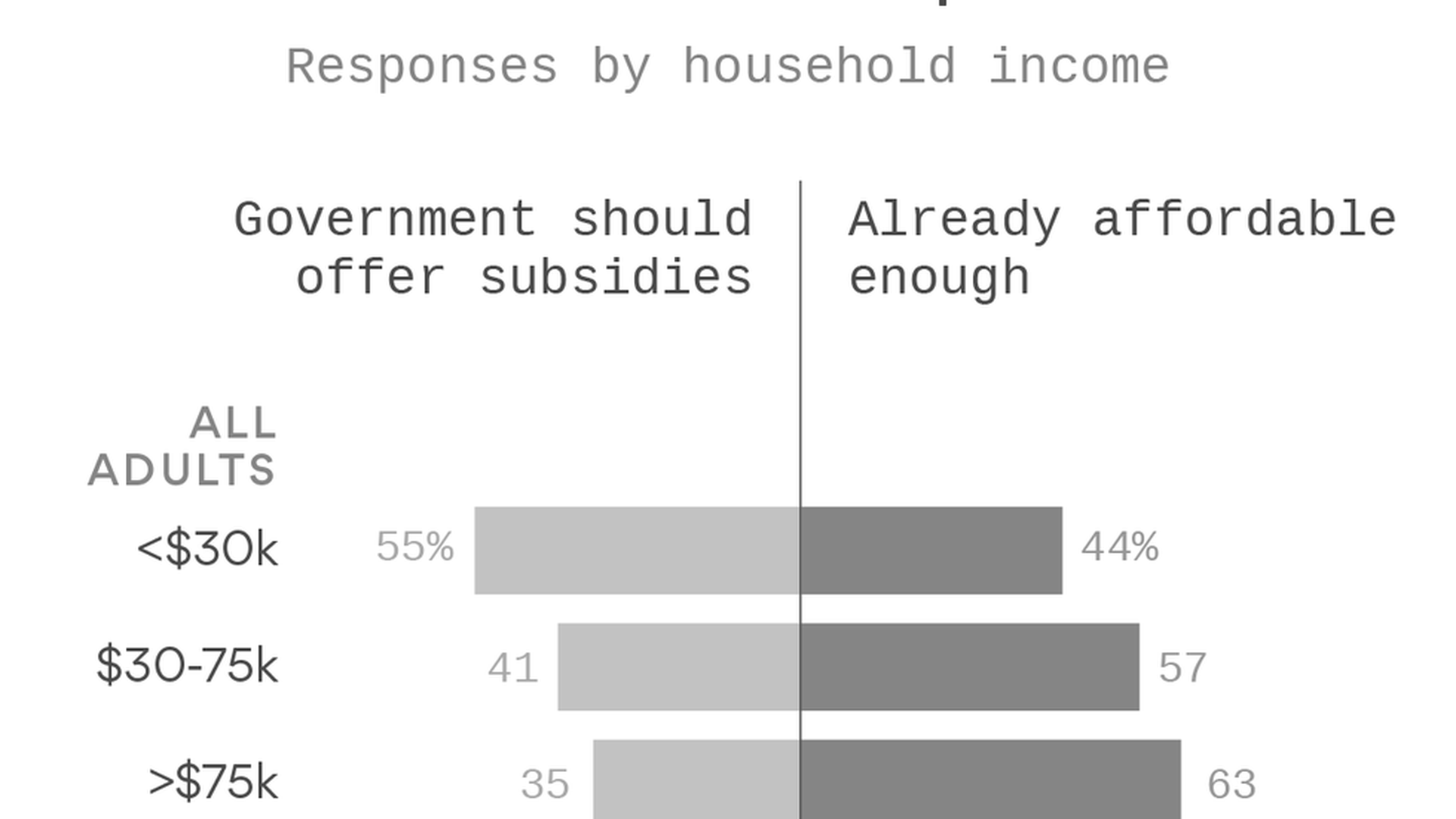 Shifting away from legal talk for a bit, the Pew Research Center is out with new data that shows wealthy U.S. adults are more likely to say that "home internet service is affordable enough that nearly every household should be able to buy service on their own" describes their views, rather than "the government should provide subsidies to help low-income Americans purchase high-speed home internet service." As David reports, there's a sharp divide by party, too.
Why it matters: There's probably a fight coming over the future of the FCC's "Lifeline" program, which uses fees collected from consumers to fund subsidies for low-income people to access internet and phone service. FCC Chairman Ajit Pai has floated the idea of adding a co-pay to the service and capping its budget, but said he doesn't intend to remove broadband from the program entirely.
FCC Chairman presses mute on in-flight cell calls
FCC Chairman Ajit Pai hasn't been afraid to ruffle feathers, but his latest call is likely to be widely popular amongst all sides of the political aisle.
Pai said Monday he wants to see a permanent kibosh on the notion of using cell phones for talking while in flight. There's enough rage on planes already without adding loud cell phone yakkers to the mix.
After you Login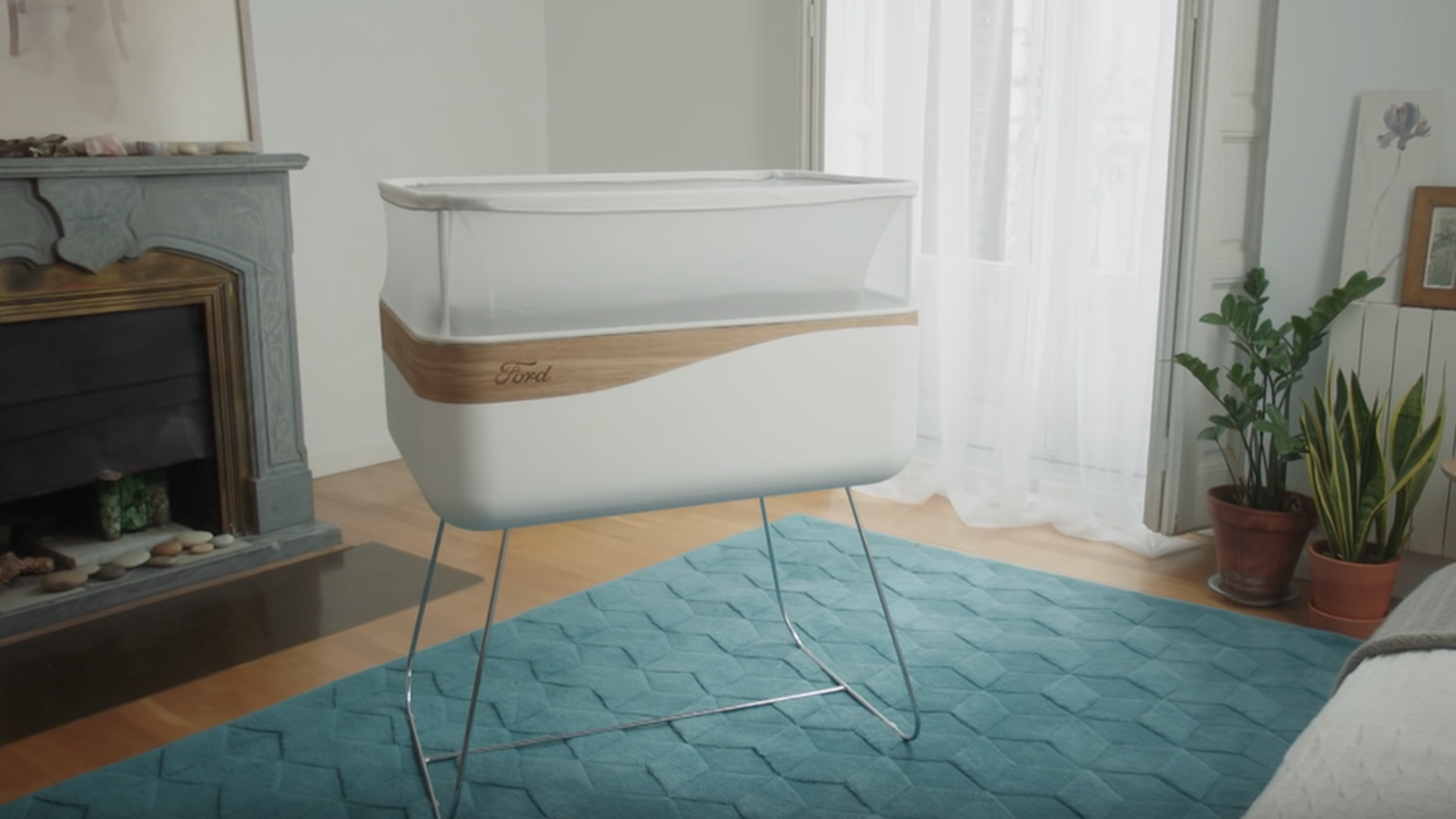 Any parent of an infant can tell you that kids just sleep better in a moving car. Well, the folks at Ford looked into just what makes that so, and have mocked up a crib designed to offer similar attributes. We're not sure how serious Ford is, but if the whole car business doesn't pan out...
Huh. I suddenly feel sleepy. See you tomorrow.