Axios Login
September 05, 2017
I'll be in Seattle this week where I am moderating a discussion Thursday at Chetan Sharma's Mobile Future Forward conference.
​Talking diversity in tech with Littlebits CEO Ayah Bdeir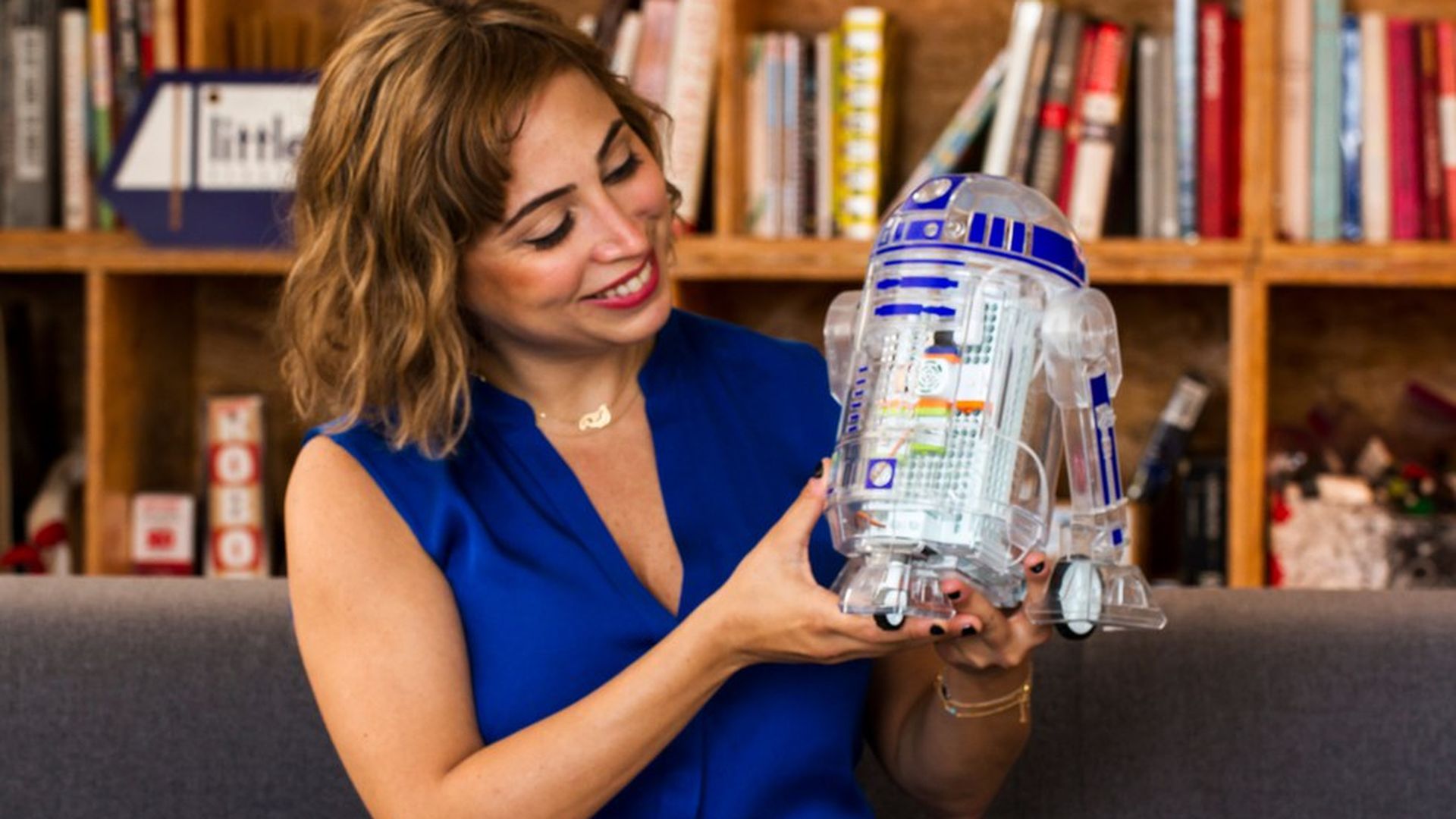 It's been a big week for Littlebits CEO Ayah Bdeir. Last week, the educational tech company made its biggest push yet into the consumer market, partnering with Star Wars' owner Disney on a $99 build-your-own R2-D2 kit.
Ahead of the launch, Bdeir spoke with Login not only about the Star Wars project but also on a range of topics including how to get more girls into tech and diversity issues in general.
Here are some of the highlights:
On girls in tech: Bdeir said she thinks Littlebits is helping with one piece of what she said is a multifaceted issue that leads to fewer girls and women pursuing tech. She notes that her company's products are used by about 35% girls, which is more than three times the norm but still less than ideal.
"We want to get it close to 50 [percent]," she said.
On diversity in the tech industry: Bdeir said she located the company in New York, in part because the city offers a better opportunity to get a diverse workforce. The company, she said, is 40% women and has workers that speak about 20 different languages.
"If the team is diverse that is working on the problem, the outcome of the solution is going to be more inclusive," she said.
On sexual harassment faced by female entrepreneurs: "I don't know any woman entrepreneur [who can] tell you she has not had to deal with it," she said. "There are varied degrees."
While some entrepreneurs have been propositioned by potential investors, there are other types of discrimination women regularly face. "I have not had such extreme issues," Bdeir said.
Opposition still trying to shoot down Sinclair's Tribune bid
Sinclair Broadcasting Group's bid to swallow up Tribune Media is facing a new wave of opposition, Kim Hart reports, as competitors and consumer advocates say the megadeal would put too much control in the hands of a single media company.
How big? If approved, the deal would bring together more than 200 stations that reach about 72% of U.S. TV households in 81 markets. The combined company would have at least one station in each of the nation's top five media markets: New York, Los Angeles, Chicago, Philadelphia, and Dallas.
Some of the potential issues include:
Diversity: Public interest and consumer groups say it's a threat to diverse voices and content. Of particular concern is the often right-leaning "must-run" segments that Sinclair requires all its stations to air. (John Oliver had a blistering take on this on Last Week Tonight and it is worth a watch.)
Local news: Coverage of hurricane-ravaged Houston highlighted the value of local stations and reporters, critics said.
"In this day [and] age, that local broadcasting is still really, really important," said Gigi Sohn, former counselor to the prior Federal Communications Commission chairman Tom Wheeler. "The internet doesn't tell people what to do minute-by-minute during a natural disaster, for which broadcasting is uniquely qualified."
Cable competition: Cable networks worry about programming fee hikes. The industry's trade group NCTA told the FCC that it the deal would create a "broadcast colossus of unprecedented size, scope and reach, controlled by a company that has a history of overly aggressive negotiating tactics."
Musk and Khosla agree that AI could start World War III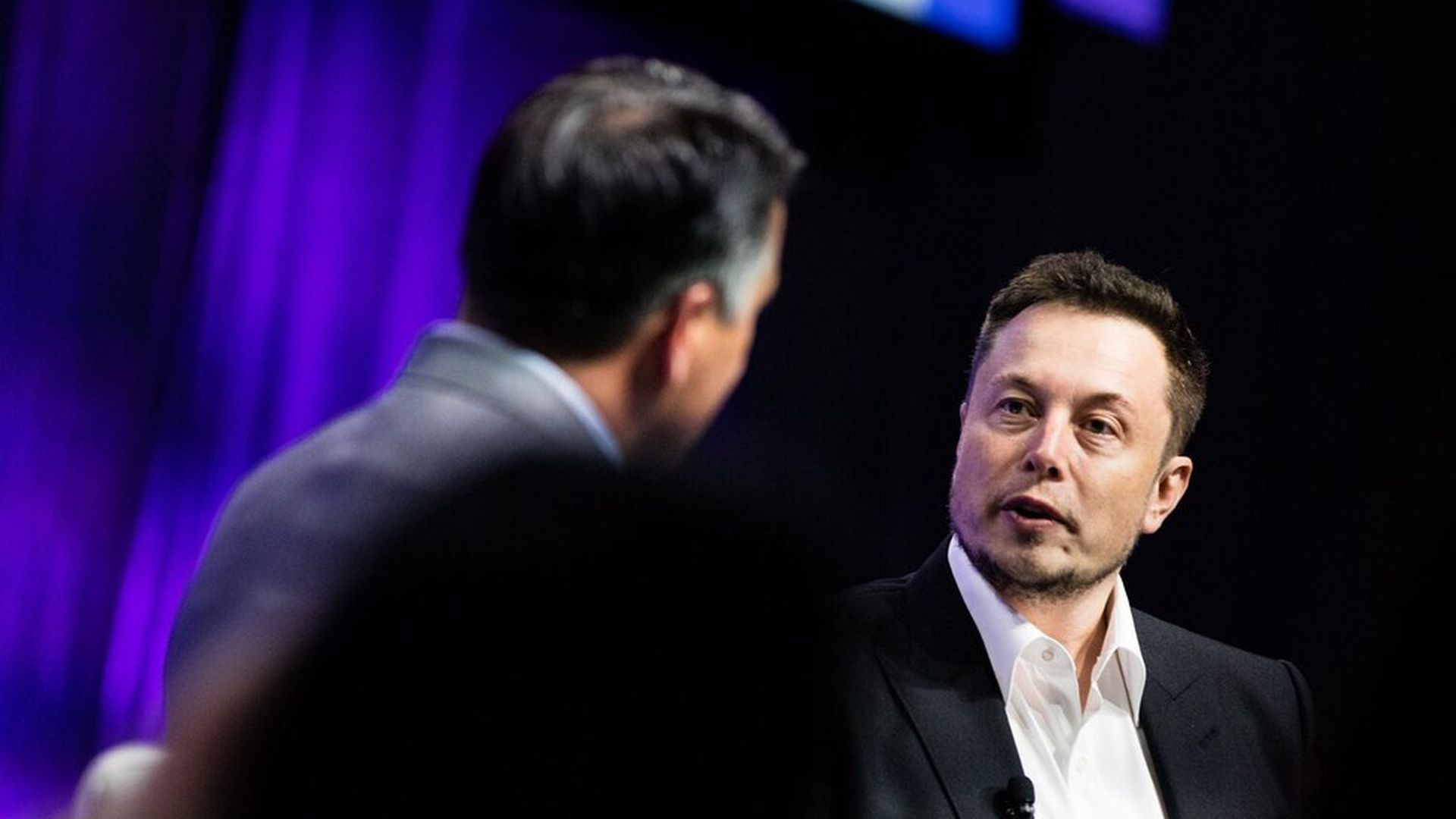 In a bright and cheery Labor Day thread, Elon Musk warned that the battle over artificial intelligence could well be the spark that leads to World War III.
"Competition for AI superiority at national level most likely cause of WW3," the Tesla and SpaceX chief said on Twitter.
Venture capitalist Vinod Khosla replied that he agreed, adding that he thinks that the battle over AI algorithms is a "larger risk than sentient AI for the next decade"
"I just finished a blog on AI in bad guys hands," Khosla wrote.
A couple people noted that Musk was being a bit of a downer to post such an ominous tweet on a Monday morning, and Labor Day at that.
Background: Their comments came after Russian leader Vladimir Putin said last week that the country that controls AI will control the world. Musk has raised a variety of concerns about AI in recent months.
Apple opens up (just a bit) to woo AI experts
Speaking of AI, the Wall Street Journal had a look at how the usually secretive Apple is opening up some about its approaches to machine learning, in part to woo the types of thinkers that specialize in this area and may be used to publishing their work in academic journals.
If this sounds familiar, we raised this issue back in July when Apple debuted an online journal devoted to its machine learning efforts.
So is Levandowski helping Uber's defense or not?
Kia reports that's the question Waymo wants to know after Uber and co-defendant Otto Trucking appeared to get its hands on new information at a deposition last month — information Waymo thinks the defendants could only have gotten from the former Uber and Waymo executive at the center of the case, Anthony Levandowski.
"Otto Trucking's counsel referenced evidence in two depositions this week which has not been produced to Waymo, and refused to explain to Waymo where Otto Trucking obtained such evidence," Waymo said in a subsequent court filing. "When Waymo pressed for this information, Levandowski's separate counsel produced text messages on August 24 which make clear that Levandowski obtained the evidence at issue in late July, but did not disclose it to Waymo and still has not produced it to Waymo."
Why it matters: Throughout most of the case so far, Uber has told the court that Levandowski has been refusing to fully cooperate, invoking his Fifth Amendment rights.
Take note
On tap: The IFA trade show is wrapping up in Berlin. Officially it runs through Tuesday. FCC chairman Ajit Pai is traveling to Texas to see the damage caused by Hurricane Harvey and its impact on telecom infrastructure.
Trading places: Apple has shifted responsibility for Siri from services chief Eddy Cue to software head Craig Federighi...My former CNET colleague Molly Wood is taking over as host of public radio's Marketplace Tech, after serving as Marketplace's senior tech correspondent since 2015.
ICYMI: Tributes poured in for Ted Rheingold, who died Monday after a battle with cancer..."Reid Hoffman has billions of dollars and one of the best networks in Silicon Valley. Here's how he's using them to take on Trump," by Recode's Tony Romm...The BBC has details on a new type of camera that can see inside the body, in what could eventually be an alternative to traditional X-Rays...Apple has reportedly decided to end its long-running Apple Music Festival (originally the iTunes Music Festival) in the U.K., according to MBW. The company also chose Labor Day to announce a new set of Beats wireless headphones...Qualcomm said late Monday that the Seoul High Court denied its request to put on hold an order from the Korea Fair Trade Commission. The order, Qualcomm said, requires it "to engage in good-faith negotiations with chip companies seeking a license and to negotiate possible amendments with current licensees upon request."...And, in case you took off early for the long weekend, Roku filed for an IPO on Friday and Wi-Fi juice maker company Juicero shut down despite raising $120 million in venture funding.
After you Login