Axios Generate
February 10, 2023
💃🕺🏽Happy Friday! Today's newsletter has a Smart Brevity count of 1,129 words, 4.5 minutes.
🚨Launching Monday: The Axios Pro: Energy Policy newsletter! Get $200 off your subscription and read our preview editions by using the code POLICYLAUNCH at checkout.
🎶At this moment in 2001, Shaggy (featuring RikRok) was #1 on the Billboard Hot 100 with this week's final intro tune...
1 big thing: The growing push to ensure carbon removal has integrity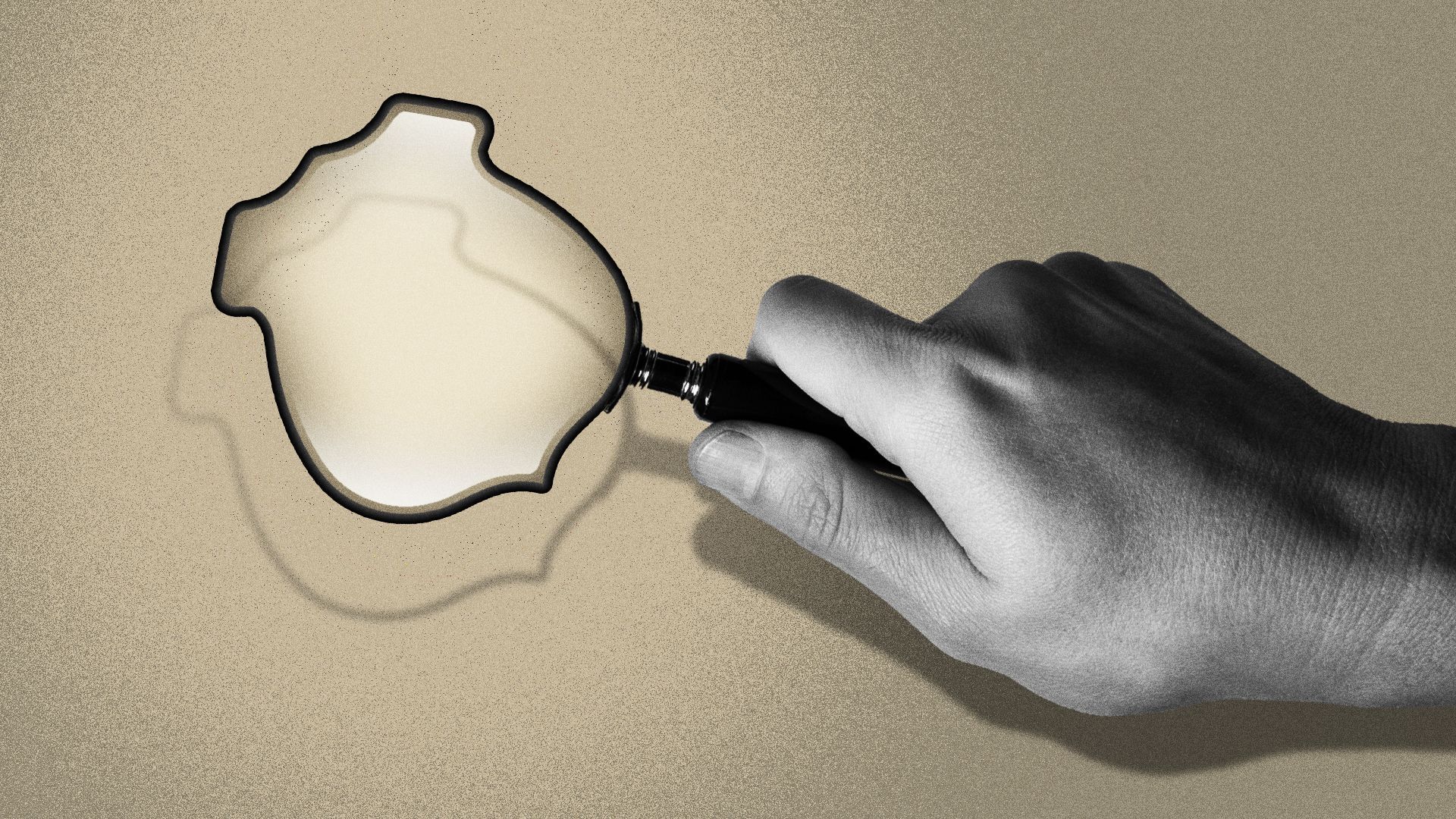 A coalition spanning carbon removal startups, funders, and scientists say industry-wide standards are needed for tallying and verifying how much CO2 projects are sucking from the atmosphere, Ben writes.
Driving the news: A new open letter from a who's who in the space calls for an "independent, not-for-profit initiative" to provide a "scientific stamp-of-approval for [carbon removal] protocols."
Backers include officials with Stripe and Shopify (big players in brokering removal services), VC firm LowerCarbon Capital, removal startups like Climeworks and Charm Industrial, nonprofits CarbonPlan and Carbon180, and more.
Why it matters: As nascent removal industries grow, a lack of "robust and consistent" protocols threaten achievements of scale, the letter warns.
Threat level: Early actors are spending lots of time and money on detailed verification protocols, but "current efforts are not scalable and lack structures to ensure the sustainability and integrity of future...development."
It's important to avoid the problems that have "plagued" existing offset markets, such as "reliance on subjective counterfactual baselines."
The big picture: Carbon removal tech — think direct air capture, enhanced CO2 uptake in rock formations, and many other methods — can complement zero-carbon energy if it achieves major commercial scale.
Most scenarios for meeting Paris Agreement temperature-limiting goals require carbon removal to play an important role, in addition to steep emissions cuts.
The letter comes as venture investment is pouring in and corporate giants are buying removal services to help meet their climate goals.
Catch up fast: The signatories are among a wider set of actors seeking to put scaffolding around the industry and harmonize diffuse verification work.
For instance, a CarbonPlan report last year found that lack of third-party verification standards will become an increasingly important barrier.
What's next: The signatories plan to work with more stakeholders, sharpen the objectives, identify funding sources, coordinate with existing efforts, and more.
2.🛢️Breaking Friday: Russia vows oil output cut
Oil prices climbed this morning after Russia said it will cut production by 500,000 barrels per day in response to Western price caps on the country's crude and oil products, Ben writes.
What they're saying: "We are not going to sell oil to those who directly or indirectly adhere to the 'price cap' principles," deputy prime minister Alexander Novak said in a statement via Russian state news.
What we're watching: "The move threatens renewed turmoil in an oil market that has otherwise taken in its stride the EU bans on most seaborne imports of Russian oil," Bloomberg reports.
Where it stands: The global benchmark Brent crude climbed over 2% to rise above $86 per barrel this morning before falling back somewhat.
The rather modest market reaction suggests some Russian countermoves are already priced in. "This action does not come as a surprise," ClearView Energy Partners said in a note.
3. So hot right now: The battery metals race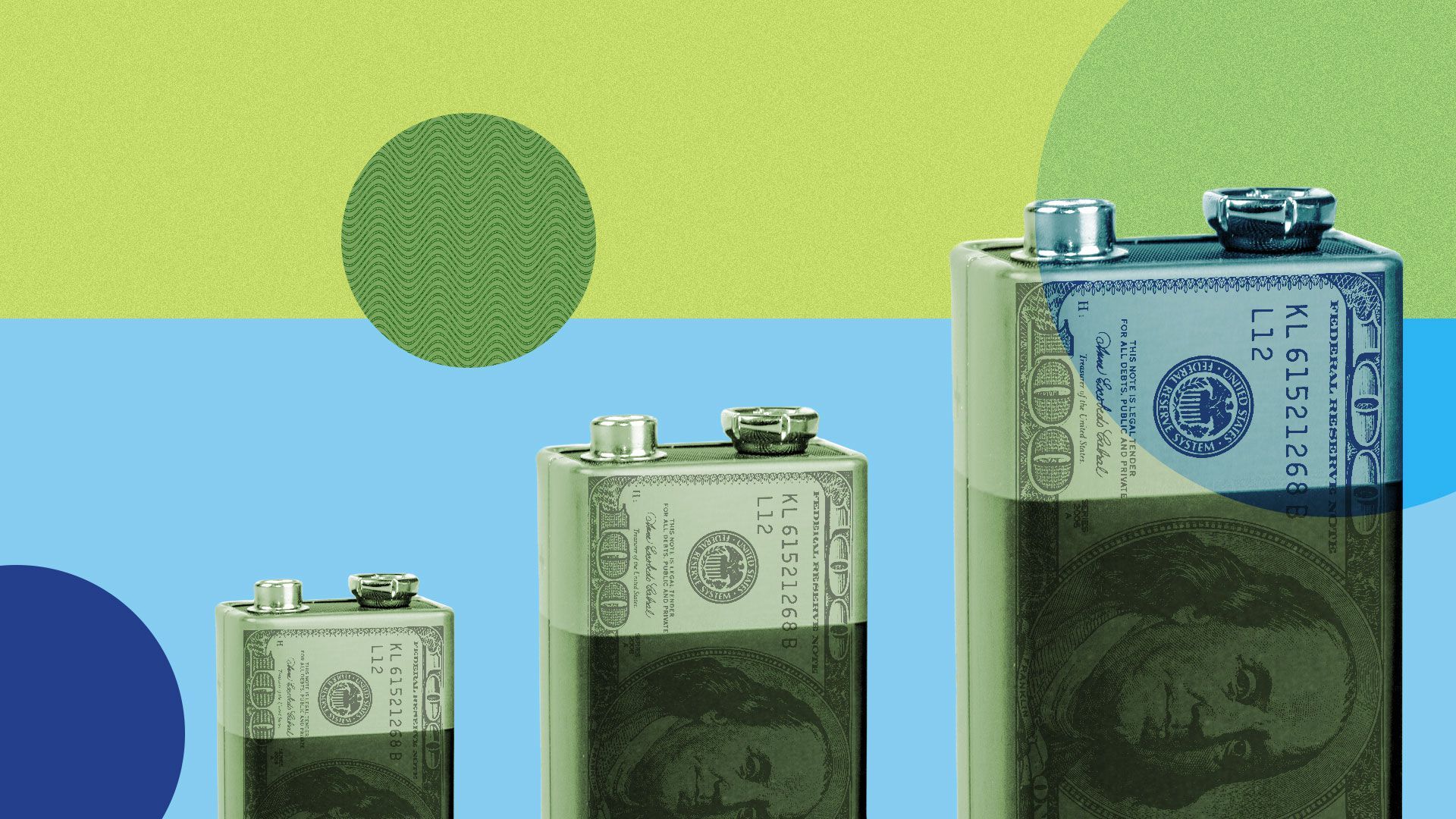 Let's check in on the latest moves in the intensifying corporate and geopolitical competition over EV battery supply chains, Ben writes.
Driving the news: The Energy Department's loan program announced a conditional $2 billion commitment for Redwood Materials to construct and expand its Nevada operations.
U.S. officials want to build up domestic sources for key components where China currently dominates production.
Why it matters: DOE says it will be the first domestic plant that will "support production of anode copper foil and cathode active materials in a fully closed-loop lithium-ion battery manufacturing process."
The intrigue: Elsewhere, Bloomberg reports that General Motors is eyeing fresh moves to strengthen ties to mining companies.
GM is competing to buy a stake in Brazilian mining giant Vale's metals unit as GM seeks to lock down more nickel and copper, they report. The two companies announced a nickel supply deal last year.
Last month GM announced a $650 million equity investment in Lithium Americas, which hopes to develop a major lithium project in Nevada.
Catch up fast: There's more! Cirba Solutions — a North Carolina-based battery recycling tech and processing company — snagged a $50 million minority investment from Tokyo trading conglomerate Marubeni, Axios' Alan Neuhauser reports.
4. Catch up fast on Big Oil: TotalEnergies, Exxon, Shell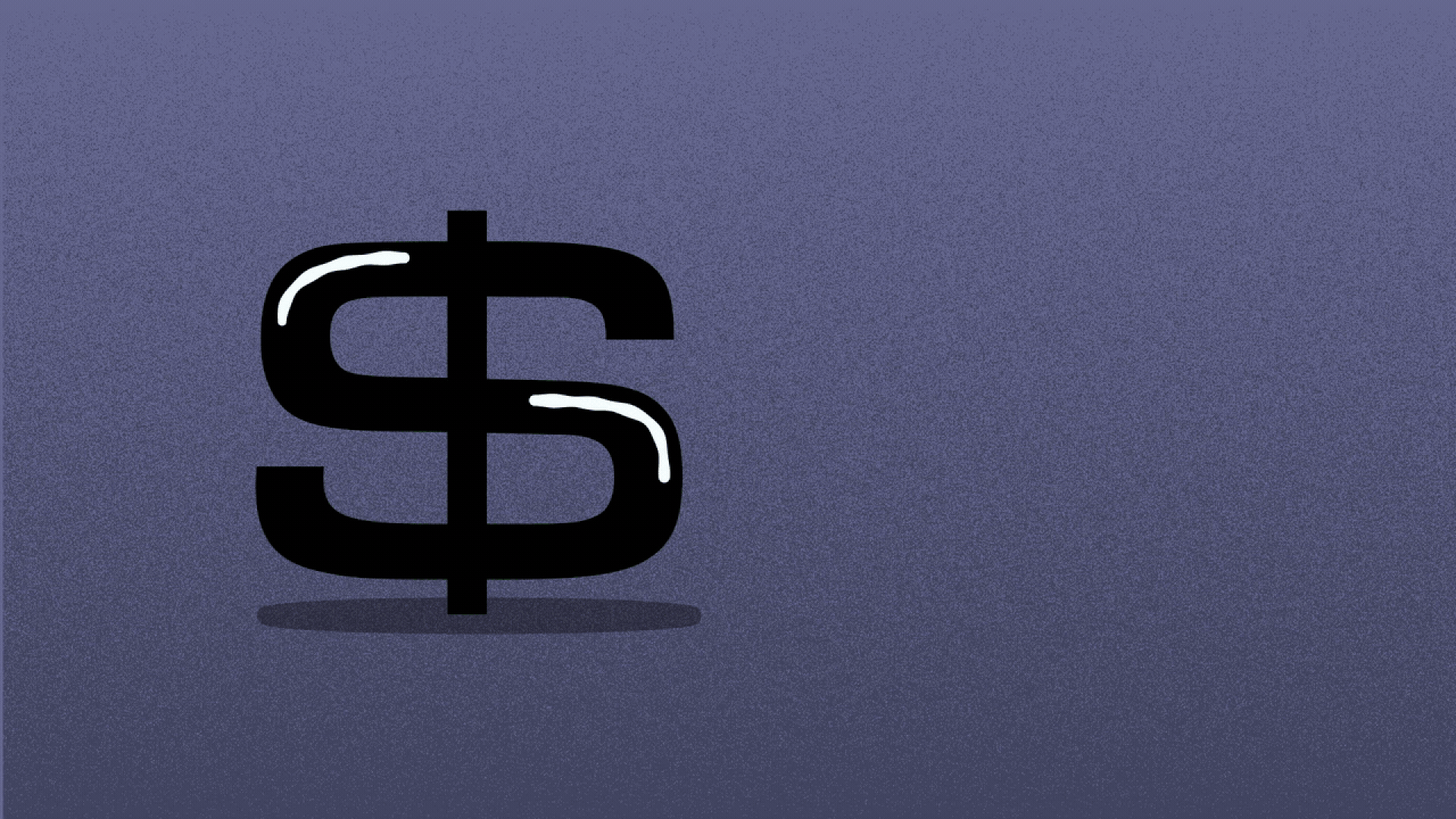 📈 Patrick Pouyanné, CEO of oil and gas giant TotalEnergies, signaled that the U.S. climate law is likely to boost his company's U.S. investments as its low-carbon business lines grow, Ben writes.
Driving the news: "The U.S. might be a land of excellence for us because the Inflation Reduction Act is a good incentive," he said in an Atlantic Council event.
Why it matters: Pouyanné did not provide specifics, but the law provides new or expanded incentives for hydrogen, renewable power, and other areas where Europe-based oil majors are expanding work.
The intrigue: The CEO also made several statements touting the long-term future of natural gas, even as petro-giants face criticism for not moving faster on non-carbon sources. Full interview
💰Exxon is boosting corporate focus on its energy trading arm as part of a wider reorganization, per a company memo that envisions "industry-leading trading results."
Why it matters: Commodity trading is often lucrative for companies like Shell and BP, and now Exxon is looking to compete more aggressively.
Driving the news: The new global trading unit will "bring together our expertise from across the company in global crude, products and feedstocks, natural gas, power, and freight trading," the memo states.
⚖️ "Shell's directors are being personally sued for allegedly failing to adequately manage the risks associated with the climate emergency in a first-of-its-kind lawsuit that could have widespread implications for how other companies plan to cut emissions," CNBC reports.
5. Charted: BP's bounce
BP's share price jumped this week after it announced plans to scale back targets for cutting oil and gas production and boost investment in both traditional and low-carbon fuels, Ben writes.
Go deeper: We explored BP's strategic shift and the dust it's kicking up in our Tuesday and Wednesday newsletters.
6. The World Bank is under fresh pressure on climate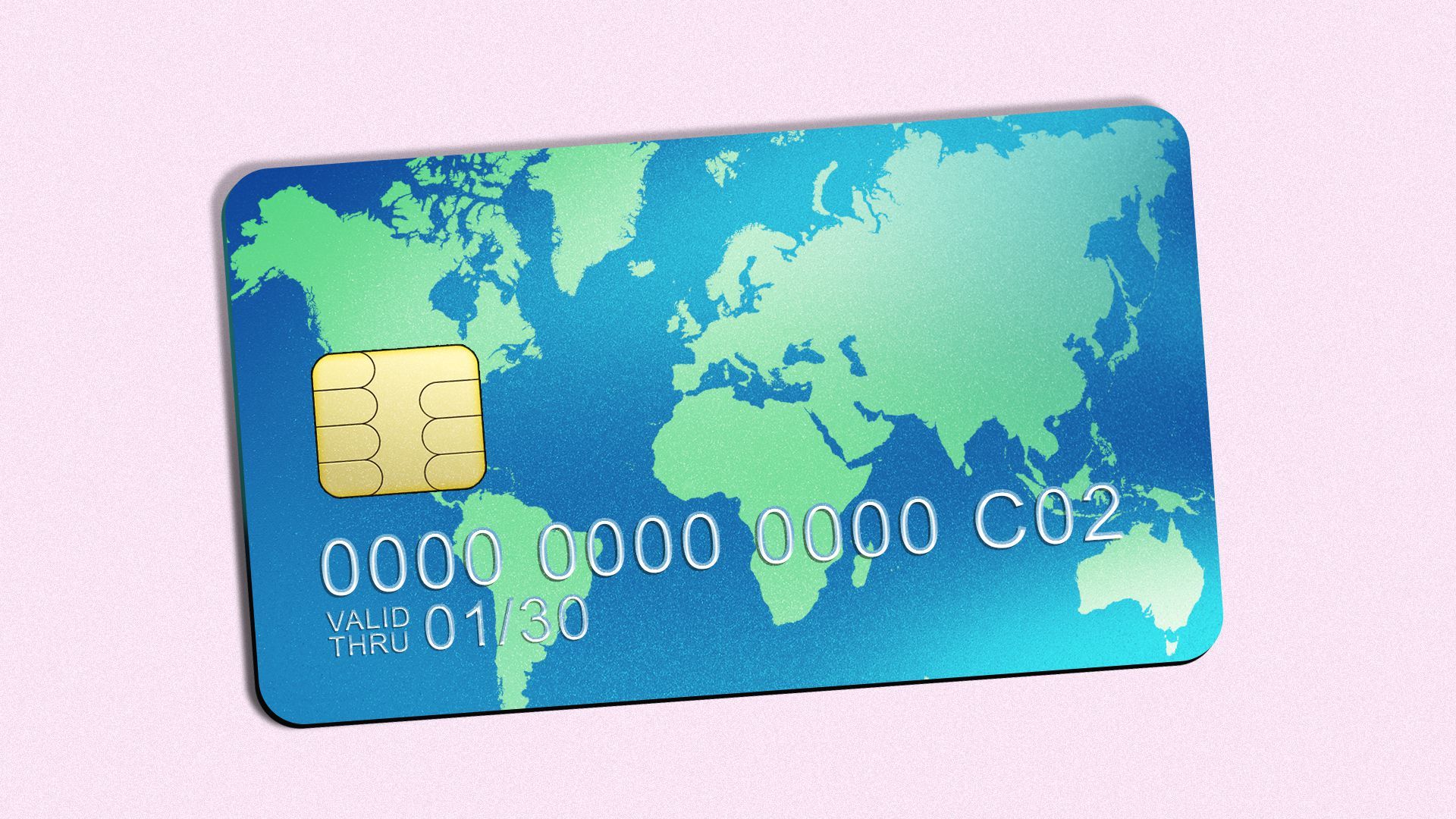 A pair of influential figures — Treasury Secretary Janet Yellen and Michael Bloomberg — are putting new pressure on the World Bank to act more aggressively on global warming, Ben writes.
What's news: Yellen, in remarks yesterday at a major think tank, called for the bank to be "bolder and more imaginative" in its approach.
For instance: "What if we made it easier for cities to gain access to funding for climate-smart urban infrastructure?" she asked at the Center for Strategic and International Studies. Full remarks
Meanwhile, Bloomberg's out with a new op-ed calling the bank a laggard on climate. I won't capture the whole thing here, but one point:
"The World Bank has agreed to direct 35% of its financing to climate-related projects by 2025. That's a step forward, but not far enough."
He also argues the bank should be less risk-averse. "The whole point of a publicly funded bank is to take risks that the private sector would not, to achieve a goal that carries broad public benefits."
📬 Did a friend send you this newsletter? Welcome, please sign up.
🙏 Thanks to Nick Aspinwall and David Nather for edits to today's newsletter.