Axios Generate
February 08, 2023
🐪 Halfway there! Today's newsletter has a Smart Brevity count of 1,083 words, 4 minutes.
📬 Did a friend send you this newsletter? Welcome, please sign up.
🎶This week in 1980, funk and R&B greats The Brothers Johnson released today's irresistible intro tune...
1 big thing: Biden tries to control the 2024 climate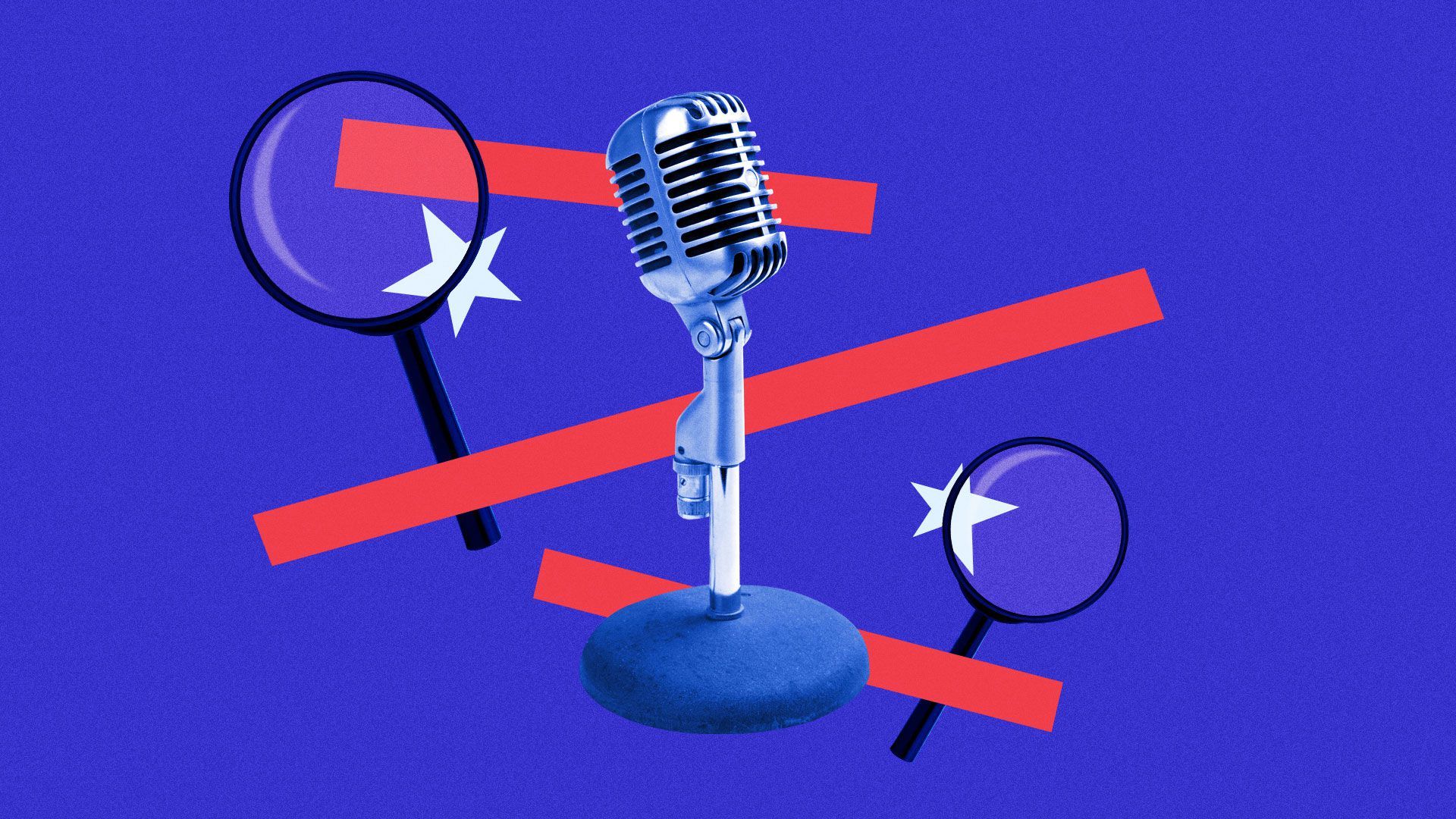 The themes and internal tensions in President Biden's energy policy were visible in last night's State of the Union speech that previews his potential 2024 re-election campaign, Ben writes.
Why it matters: The annual ritual is a high-profile chance for presidents to set the terms of policy and political battles.
Quick take: Below are some things that caught our eye.
💰 His climate message is heavy on economics. Biden emphasized what he called major jobs and consumer benefits of the big climate law.
He cited tax credits for buying electric cars and efficient appliances, along with lower power bills.
"We're building 500,000 electric vehicle charging stations installed across the country by tens of thousands of IBEW workers."
🌀 But he didn't shy away from harms. "I've visited the devastating aftermaths of record floods and droughts, storms and wildfires," Biden said.
"The climate crisis doesn't care if your state is red or blue. It is an existential threat."
🛢️ Big Oil is Biden's favorite foil. He tried to take advantage of the speech coming as oil giants report record annual profits and new share buybacks.
"They invested too little of that profit to increase domestic production" and aren't doing enough to lower prices, he said.
He proposed quadrupling the tax on corporate stock buybacks "to encourage long term investments instead."
🤔 But oil is complicated for Biden. He went off script to note that "we're still going to need oil and gas for a while."
He also veered from the text to try and rebut oil industry claims that his policies discourage supply investment — and in the process he acknowledged long-term fossil fuel demand.
"I said, 'we're going to need oil for at least another decade... and beyond that," Biden said.
It highlights a tension in White House policy — calling for more output even as Biden's under pressure to act more aggressively on climate.
🛑 What he didn't say is revealing. Biden didn't mention legislation to speed up permitting for energy projects.
It's sought by traditional and low-carbon industries, but faces divisions on the left over fears of boosting fossil projects.
Nor did he explicitly talk up domestic manufacturing projects for battery and solar equipment spurred by climate law subsidies, Bloomberg notes.
That would have "risked intensifying trade tensions with European allies worried the subsidies will siphon economic activity from the EU."
2. What they're saying: BP's pivot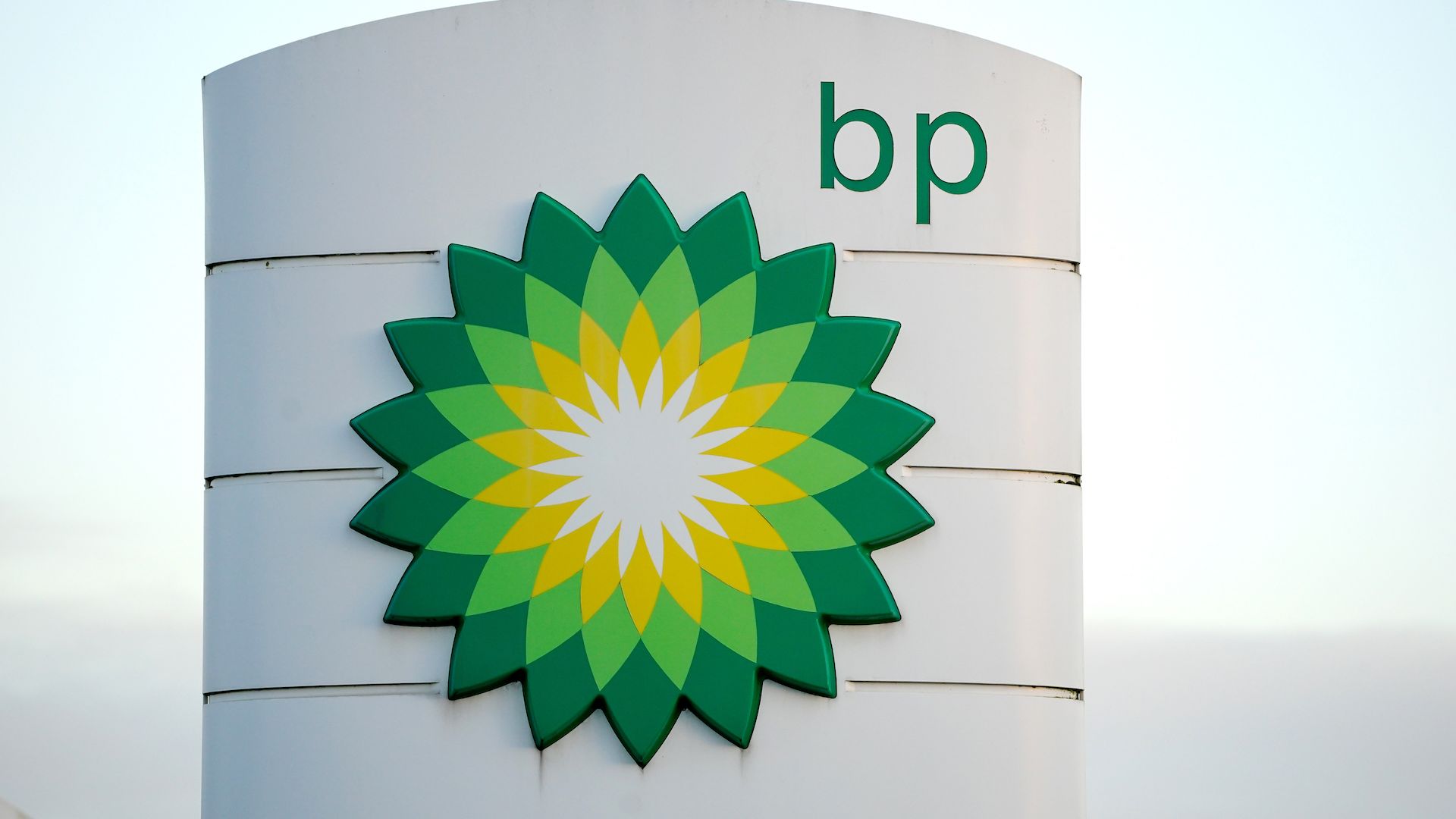 Here's a few takes on BP's decision (which we covered yesterday) to scale back targets for cutting oil and gas production and boost planned supply investments, Ben writes.
What we're watching: There may be a wider shift among other European majors, which have made high-profile climate commitments, per a Citi analyst note quoted in the NYT.
"This feels, to us, an important moment for the oil and gas industry," Citi's Alastair Syme wrote.
What they're saying: "The problem that BP faces is similar to much larger European competitors Shell Plc and TotalEnergies SE — it's having an identity crisis," Bloomberg columnist Javier Blas writes.
U.S.-based firms offer "more direct exposure to oil profits" for investors, he writes. For shareholders interested in renewables and climate, "BP isn't green enough and probably never will be."
Still, he notes that BP's shares bounced on the news of yesterday's course adjustment.
Zoom in: Blas notes the strategy's success "depends largely on high oil and gas prices, higher spending and a shift to green projects with a higher payback," citing EV charging and hydrogen vs. wind and solar on that last point.
Catch up fast: BP yesterday announced upward revisions to investments in both oil and gas and low-carbon business lines.
Russia's attack on Ukraine underscored the importance of both oil and gas supply security and low-carbon transition, CEO Bernard Looney said.
3. The near-term future of global power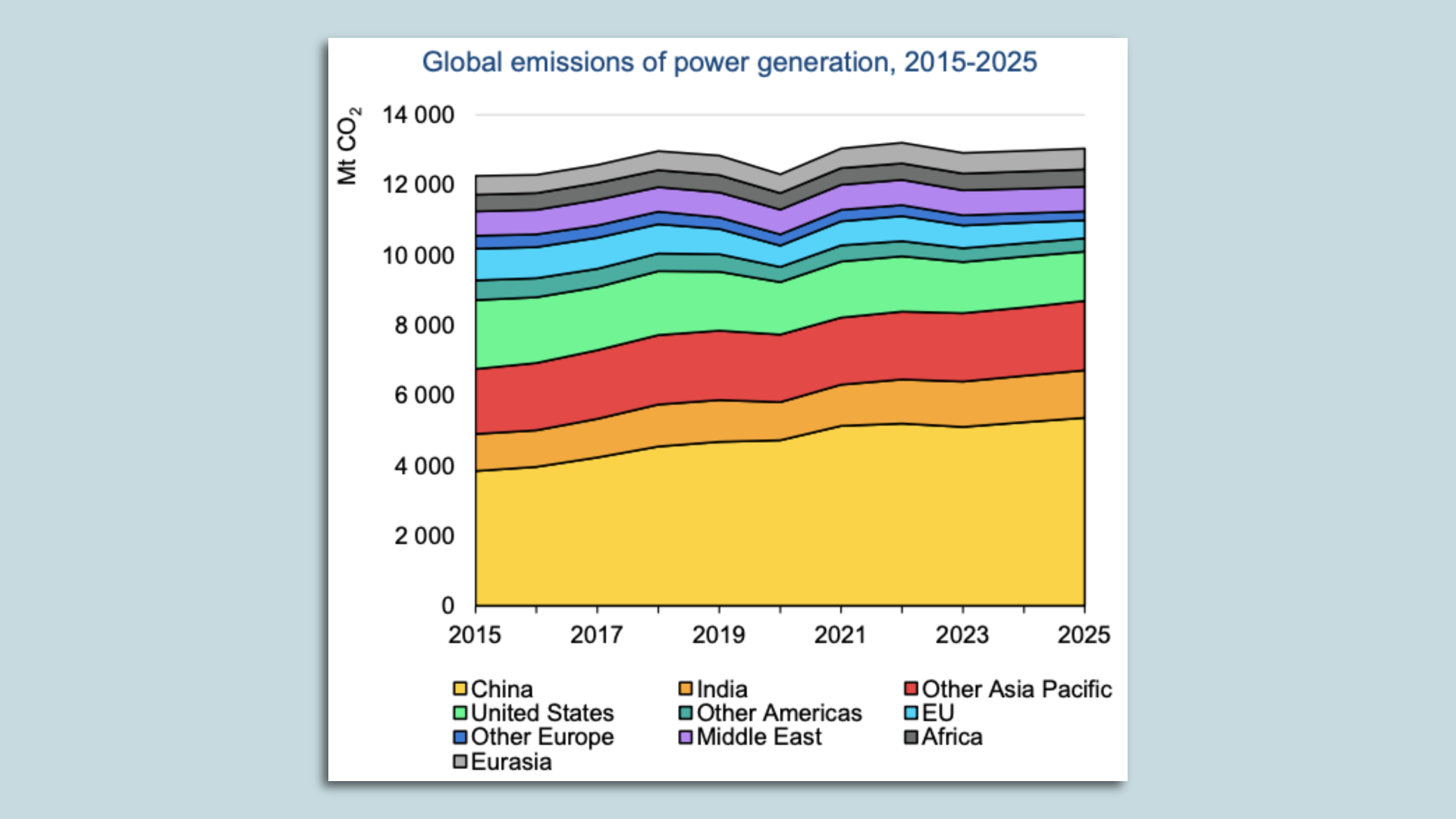 A new International Energy Agency report offers a mixed verdict on the decarbonization of worldwide electricity generation, Ben writes.
Driving the news: Renewables will "dominate" supply growth over the next three years and, along with nuclear, meet the vast majority of increased demand.
Why it matters: That should prevent significant increases in power sector CO2 emissions.
IEA head Fatih Birol said in a statement that a "tipping point" may be nearing.
Yes, but: Emissions need to fall sharply to get on pace with Paris Agreement targets, and there's no evidence that this is on the horizon yet.
Birol said governments need to accelerate low-carbon power growth.
4. The EV revolution needs equitable charging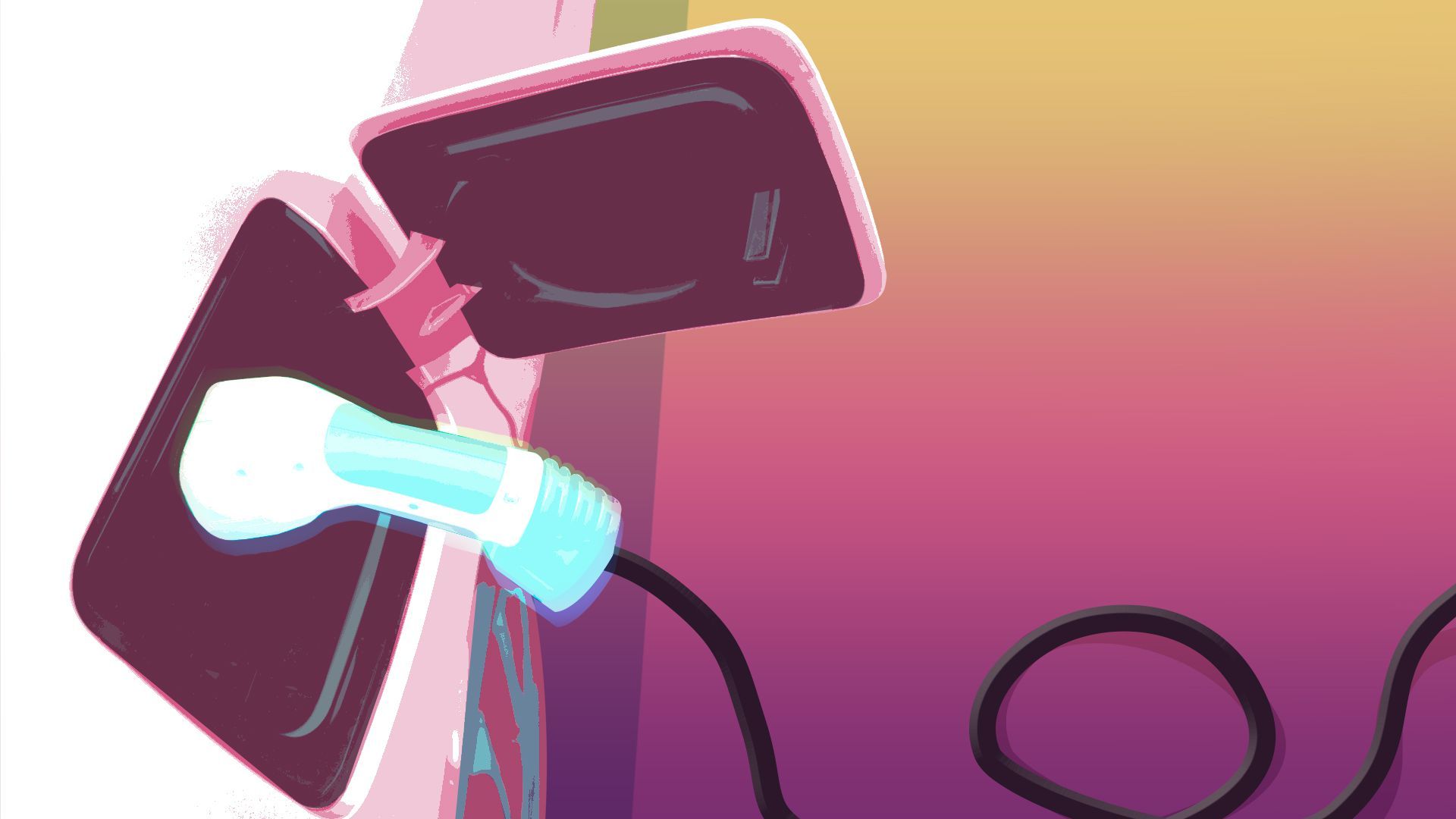 The EV movement is growing nationwide, but people who live in apartments, low-income neighborhoods, and rural areas without easy charging access could get left behind, Axios' Joann Muller reports.
Why it matters: If the benefits of cleaner transportation — better air quality, less noise, lower energy costs — don't flow equitably to all Americans, EV adoption is likely to stall.
The big picture: With most EVs priced like luxury cars, early adopters have typically been wealthy people who live in single-family homes where it's relatively easy to install a home charger.
But when more affordable cars, such as GM's $30,000 plug-in Chevrolet Equinox, hit the market in 2024, access to public charging will become more important — especially for those who don't have a private garage or driveway.
What we're watching: The federal government aims to spur more investment in public charging with $7.5 billion allocated over five years under the 2021 infrastructure law.
But installing more public chargers doesn't fully address inequity issues because it's more expensive to charge at a public station than at home.
5. Fake meat's real problems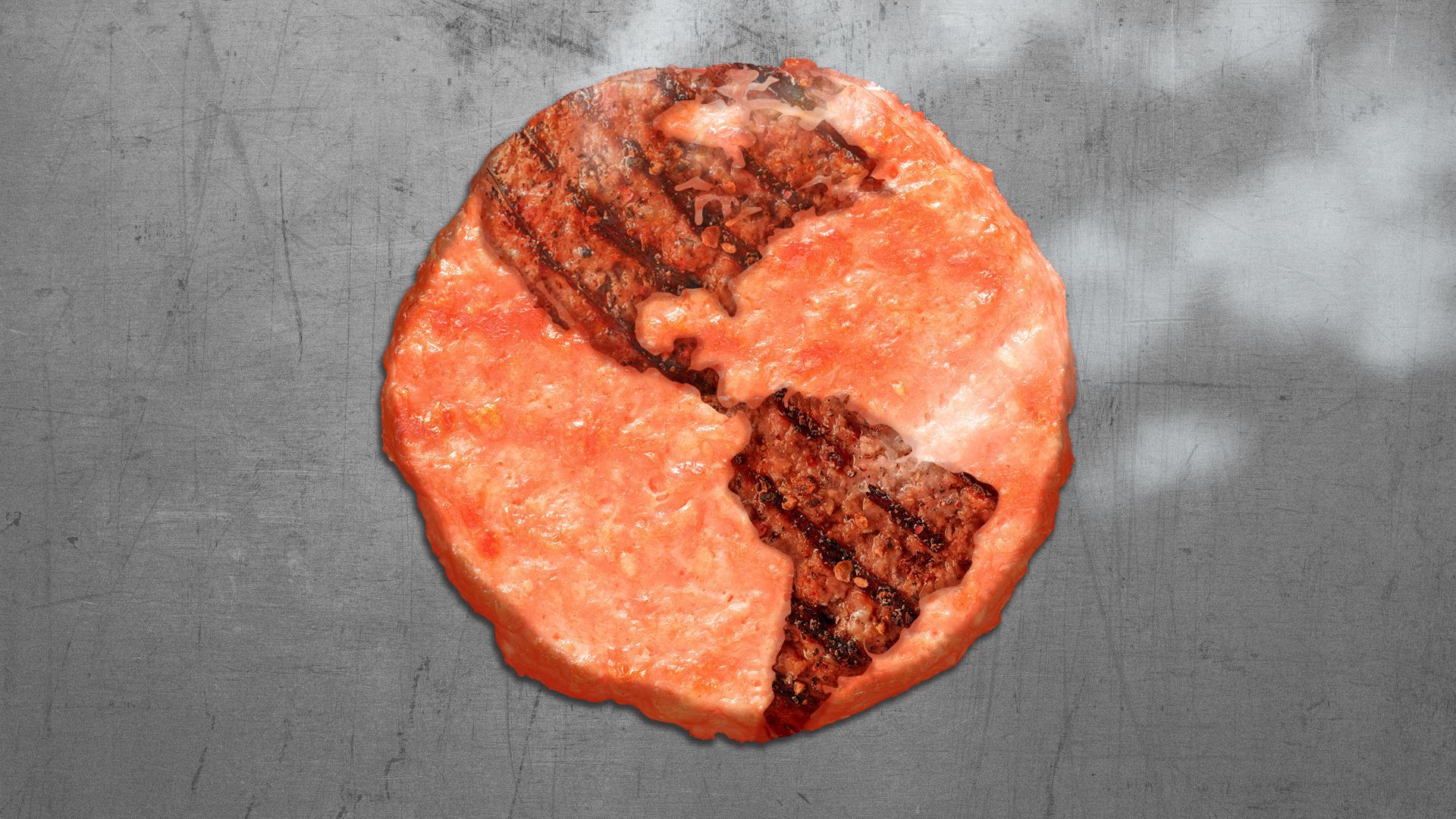 Customers and investors alike are sticking a fork in fake meat, Axios' Megan Hernbroth reports.
Why it matters: Eating plant-based meats is one of the easiest ways for Americans to reduce their overall carbon footprint.
But after years of hype, the tide is turning against the first generation of plant-based protein makers.
The big picture: Impossible Foods and Beyond Meat captured headlines — and plenty of legitimate interest from consumers — with their plant-based burgers.
Both companies' products were a hit. They were so popular that fast food giant Burger King noticed and added an Impossible Whopper to its menu.
Impossible and Beyond started looking at other types of meat they could replace, and expanded their range of offerings.
Yes, but: The sector's fortunes appear to be waning, with prominent industry names facing headwinds.
Impossible Foods plans to lay off roughly 20% of its workforce, per a Bloomberg report.
Impossible's primary competitor, Beyond Meat, also cut roughly 20% of its workers, and lost several executives, amid its own stock slump.
🙏 Thanks to Nick Aspinwall and David Nather for edits to today's newsletter.