Axios Generate
August 15, 2023
🚀 Off we go! Today's newsletter has a Smart Brevity count of 1,252 words, 4.5 minutes.
☀️ Breaking: Industrial giant Siemens just announced plans to manufacture solar inverters in Kenosha, Wisconsin, citing demand fueled by the climate law.
🎵 Exactly 20 years ago, Pharrell Williams' debut single was No. 1 on Billboard's R&B chart, and it's today's intro tune...
1 big thing: Climate law's elemental challenges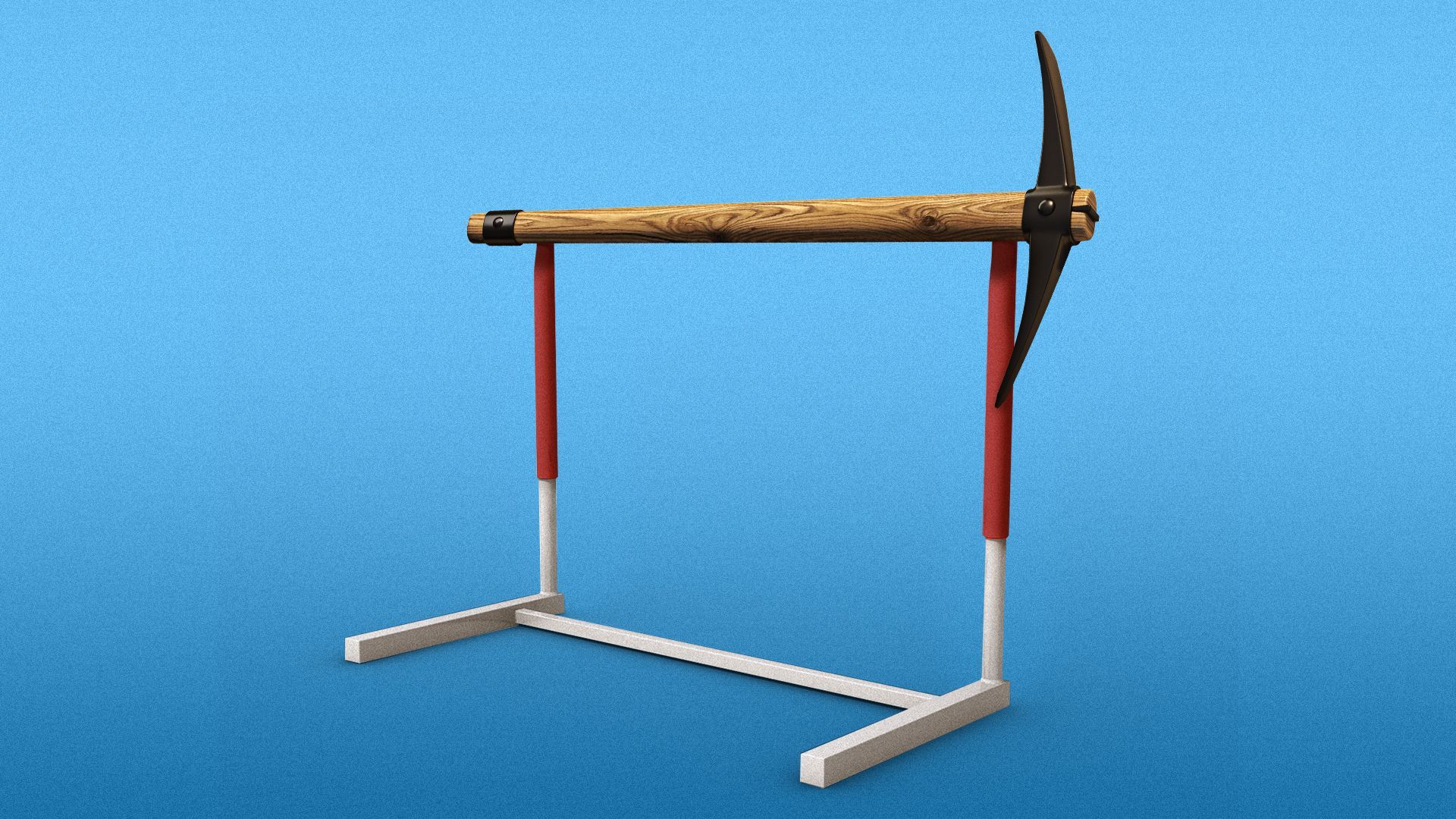 The U.S. climate law, turning one year old this week, is juicing U.S. demand for a basket of minerals that won't be easy to meet, Ben writes.
Driving the news: U.S. needs were already growing fast before the Inflation Reduction Act, and now there's even more pressure.
"[E]nergy-transition-related U.S. demand for the critical minerals lithium, nickel and cobalt, taken together, will be 23 times higher in 2035 than it was in 2021," S&P Global finds in a new analysis.
For copper, it'll be twice as high.
Why it matters: The study distills, in great detail, one of several hurdles before the law that's bringing a surge of investment in projects and tech designed to accelerate the displacement of fossil fuels.
Electric vehicle batteries, renewable power projects, transmission, hydrogen production and more require lots of raw materials.
The big picture: U.S. demand for nickel will be 14% higher in 2035 than it would have been absent the law, S&P projects.
The same dynamic holds for cobalt (13%), copper (12%) — which has widespread applications — and lithium (15%), though S&P's most optimistic about meeting lithium needs.
How it works: The climate law is also industrial policy. In various ways, incentives for EVs and cleaner power are tethered to domestic sourcing and supplies from free-trade partners.
"The energy transition, that has of course heated up the pressure on minerals, and the [Inflation Reduction Act] adds to the heat considerably — and complicates it to some degree," Dan Yergin, S&P Global's vice chairman, tells Axios.
Threat level: It will be "very challenging" to obtain enough energy transition materials, S&P finds.
It lays out several reasons why, ranging from long permitting timelines in the U.S. — 7-10 years for copper mines — to growing international competition for supplies.
For instance, nickel production is highly concentrated in nations that lack free-trade deals with the U.S. (Of note: the U.S. has been striking ad-hoc mineral-specific agreements with some nations).
The intrigue: Even formal free-trade deals don't prevent supply risks.
Take Chile, a major source of U.S. lithium and copper. It also has a strong trading relationship with China at a time when U.S.-China tensions are rising.
What we're watching: Whether the analysis will help create any momentum for long-shot Capitol Hill talks to speed permitting.
The bottom line: The law's success is far from guaranteed, at least at the scale its backers envision.
2. Zoom in: EV batteries and the climate law
This chart captures EV batteries, a major growth area the S&P Global minerals study explores, Ben writes.
Of note: Nickel is also used in other energy transition tech.
3. Montana climate case may have a limited ripple effect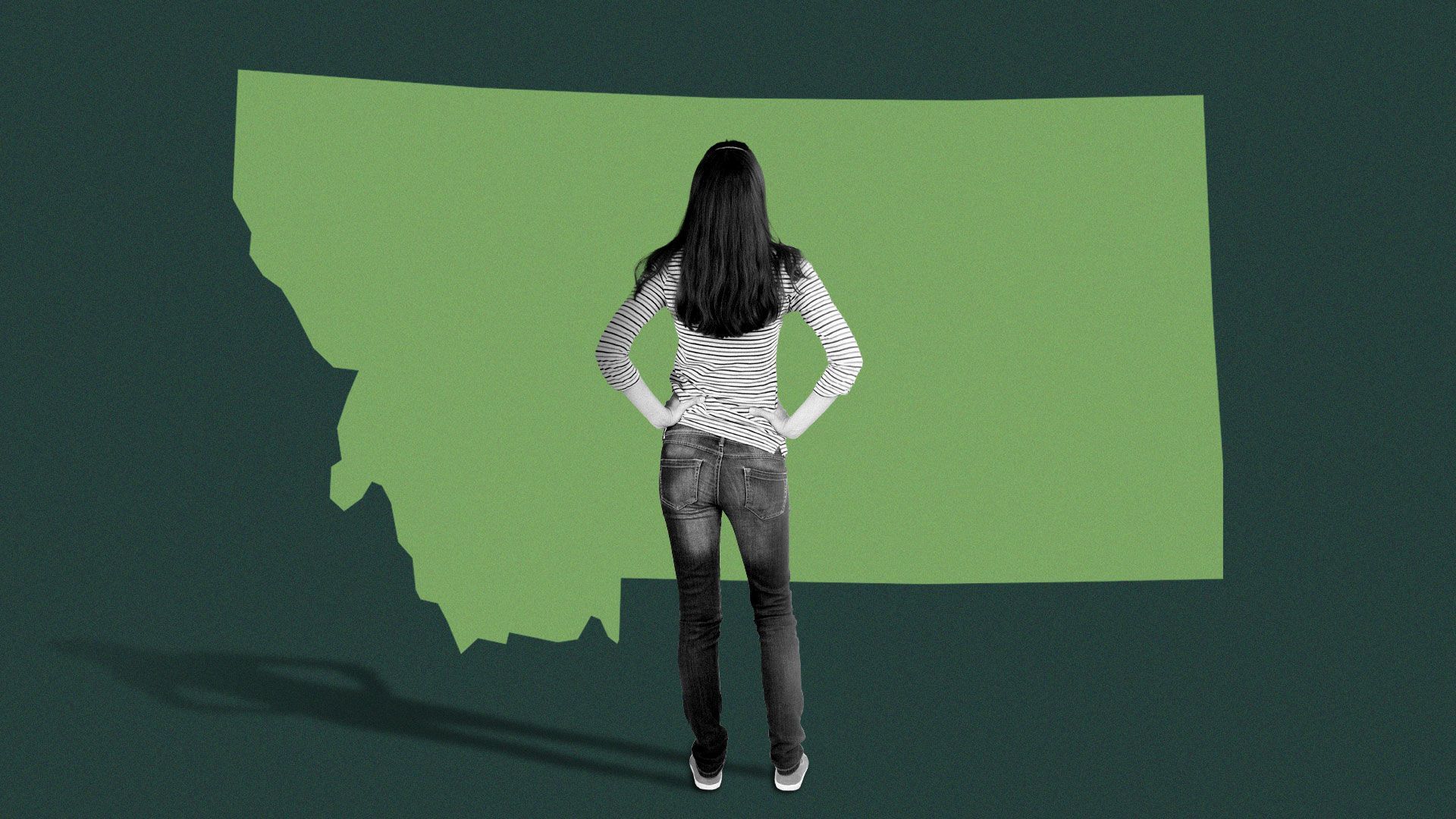 A ruling in the Montana youth climate case is likely to inspire similar cases in the U.S. and abroad, but its overall impact could be blunted by Montana's unique circumstances, Andrew writes.
Why it matters: This was the first time a U.S. judge has determined through a trial that a right to environmental protection also covers climate change.
Between the lines: In the Montana case, the plaintiffs and their attorneys from the nonprofit law firm Our Children's Trust focused on a state law that prohibits greenhouse gas emissions and climate change impacts from being considered in environmental reviews of prospective energy projects.
They argued this violated the plaintiffs' constitutional rights by favoring fossil fuels.
The judge struck down certain provisions in that law after finding them unconstitutional.
Of note: Montana is a major coal-producing state, and coal is a carbon-intensive fuel that contributes to global climate change.
Yes, but: Only a handful of U.S. states, including Pennsylvania and New York, have constitutional language guaranteeing a right to environmental protection, said Michael Gerrard, a climate law expert at Columbia University.
This could limit the number and impact of similar lawsuits in other states.
The intrigue: Unlike past climate litigation, Montana's lawyers opted not to contest the fundamentals of climate science.
"I think the state's lawyers wisely concluded that they would get creamed," Gerrard told Axios.
The decision text includes scientific information, including the famous Keeling Curve, showing increasing amounts of atmospheric carbon dioxide.
What's next: A trial in a long-delayed youth climate case, this time challenging the federal government's energy policies, is set to take place in the coming months in Oregon.
Another more analogous case is teed up in Hawai'i, Gerrard noted.
4. Biden's tricky foray into auto contract talks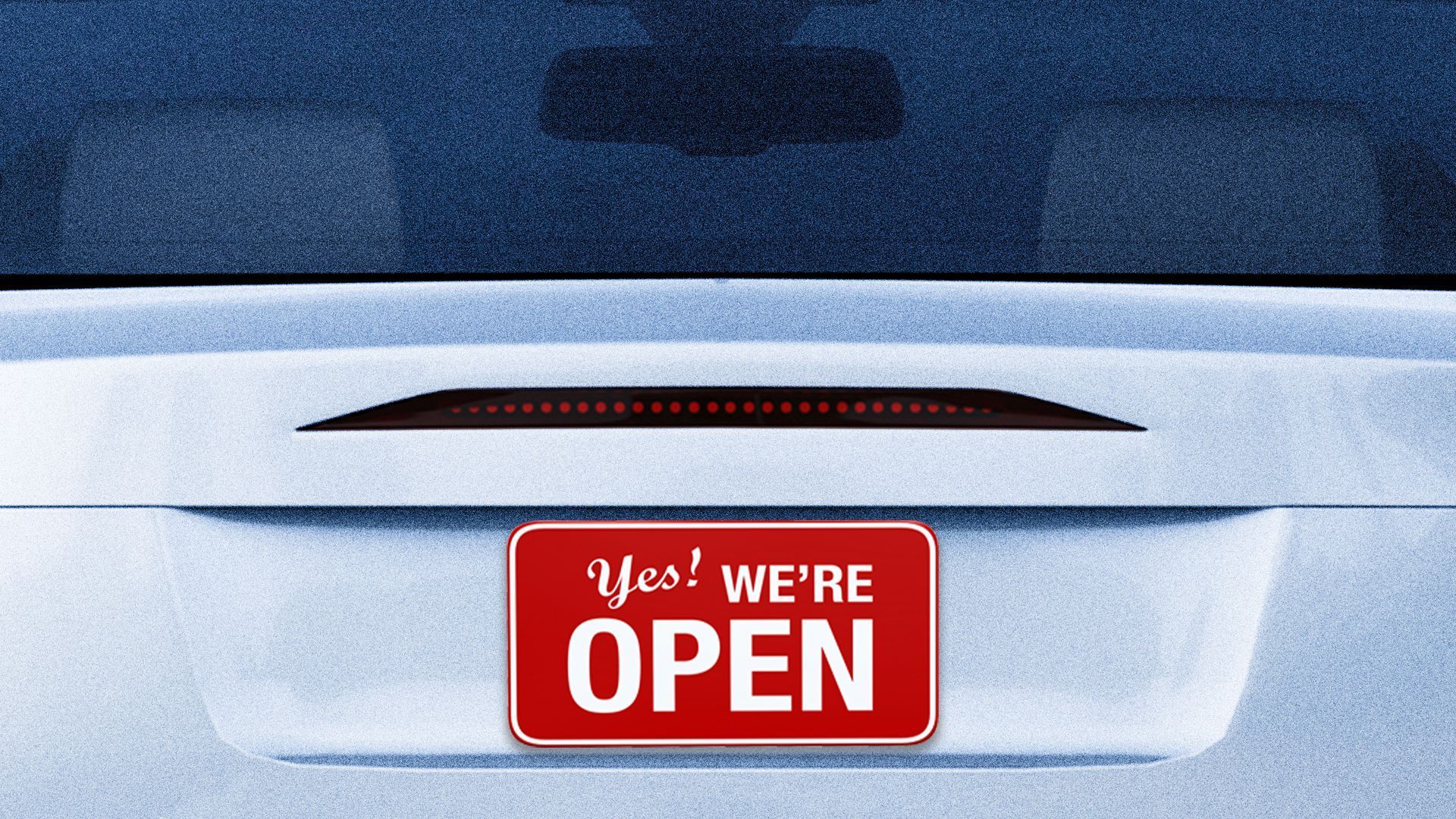 High-stakes contract talks between the United Auto Workers and the big three Detroit automakers are a tricky test of Democratic coalition politics as the EV transition marches ahead, Ben writes.
Driving the news: President Biden yesterday urged Ford, GM and Stellantis to avoid plant closures as part of a wider statement on the talks.
He added that "when transitions are needed, the transitions are fair and look to retool, reboot, and rehire in the same factories and communities at comparable wages."
The intrigue: Biden's statement came the same day climate groups, including big players like the Sierra Club, released an open letter to auto CEOs backing UAW.
The groups' goals include ensuring workers at battery plants — a growing investment area for automakers — have the same pay and safety standards as car factories.
State of play: As White House policies look to juice EV production, the contract talks come amid surging corporate profits and plant closures, Axios Detroit's Joe Guillen reports.
Workers want 40% raises. Detroit automakers want more flexibility to compete with Tesla, Toyota and other EV makers that don't pay union wages.
Catch up fast: UAW President Shawn Fain has been very public about concerns that the EV transition will leave union workers behind.
Meanwhile former president Donald Trump is aggressively courting autoworkers' votes by alleging EVs will undercut them.
Quick take: The talks and the UAW's EV concerns are politically dicey.
Biden's campaign is keen to win labor votes in swing states, while green groups want to avoid hurting deployment of climate-friendly tech.
What's next: The current UAW contract with automakers expires Sept. 14.
5. Charted: The planet's record hot July
Three temperature tracking centers — NOAA, NASA and Berkeley Earth, came out with their July temperature reports Monday, Andrew writes.
Why it matters: The results, as depicted above, are stark. The data sheds new insights into where 2023 may rank on the list of the globe's warmest years.
Zoom in: In June, NOAA gave a 20.2% chance that 2023 would set a record for the warmest year in its data set. That has more than doubled one month later, to 46.8%.
There is now a greater than 99.5% chance that 2023 will be a top 5 year in warming record books.
Between the lines: This is significant since it won't be until 2024 that the global increase in average temperatures from the incipient El Niño event is fully felt.
Using independent methods, Berkeley Earth is calling for a 99% chance of a warmest year during 2023.
What they're saying: "We've now seen 47 consecutive Julys that are above the 20th century average and 533 consecutive months above the 20th century average," said NOAA chief scientist Sarah Kapnick during a media briefing.
6. 💬 Quoted
"Although there is uncertainty about how tourists will respond to the effects of a changing climate, various popular tourist spots are likely to lose their appeal, paving the way for some lesser-known destinations to shine."
— HSBC analysts in a research note about how climate change will alter the huge tourism industry
Why it matters: Their note lays out a mix of threats to tourist economies, ranging from the obvious (summer is too hot!) to bank-shot effects, Ben writes.
Think degraded coral reefs that were once a draw, increased A/C needs straining local grids, and lots more.
📬 Did a friend send you this newsletter? Welcome, please sign up.
🙏 Thanks to Chris Speckhard and Javier E. David for edits to today's edition, along with the talented Axios Visuals team.