Big Oil is getting more and more DAC-curious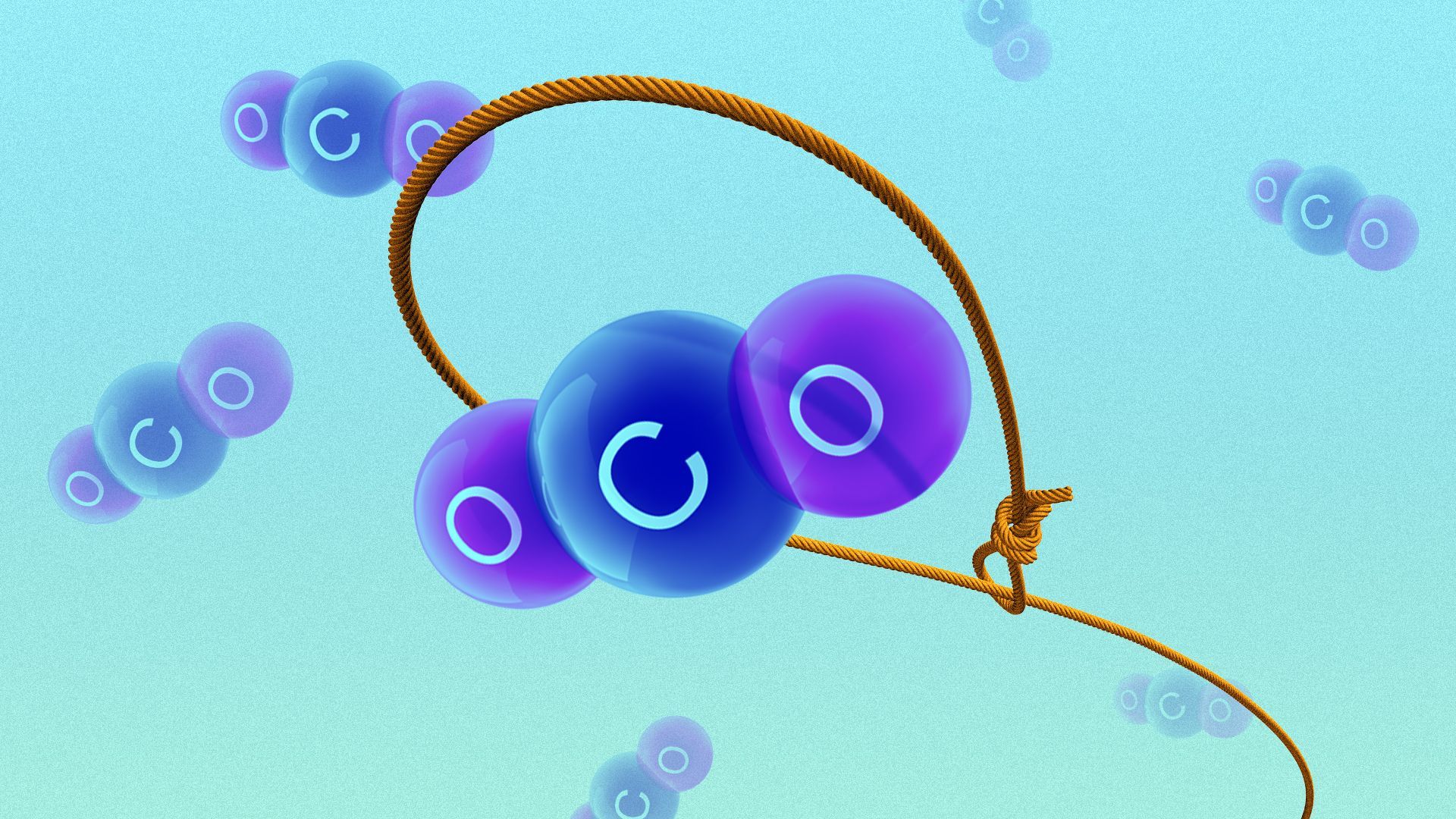 Oil giants are increasingly testing the waters in the nascent direct air capture (DAC) industry.
Driving the news: Chevron will receive up to $3 million to help explore feasibility of a DAC project in California, the Energy Department revealed Friday.
And Shell's part of a consortium with Louisiana State University and the University of Houston. DOE may provide them with $3 million to explore a DAC "hub" in the Pelican state.
Both grants, which are subject to negotiation, are on the wider list of planned awards through the $3.5 billion DAC "hubs" program.
Shell also just revealed it's building a DAC demo facility in Houston, with planned startup in 2025.
State of play: That (relatively) minor funding came alongside DOE awarding up to $1.2 billion to two consortium to build large-scale DAC "hubs."
Occidental Petroleum — the petro-player most involved in DAC — leads one of them.
Catch up fast: Oil giants have already been making investments and working with DAC startups in recent years.
Chevron's an investor in Carbon Engineering, which is part of the Occidental-led consortium.
Shell, Equinor and Repsol are backing DAC startup RepAir.
Exxon's working on a pilot project, per Energy Intelligence.
Quick take: Big oil's DAC-curiosity dovetails with its longstanding work on carbon capture and sequestration.
Chevron, in response to an Axios inquiry, noted it has deep experience with big projects and subsurface expertise.
Yes, but: Some environmentalists oppose DAC.
It "allows polluting industries to live on when we should be focusing on a just transition to renewables," Marion Gee, co-executive director of the Climate Justice Alliance, said after DOE's funding announcements Friday.
The bottom line: It's still early days, but Big Oil wants to reserve a seat in case DAC truly takes off.
Go deeper