Biden admin shells out $1.2B to bolster carbon removal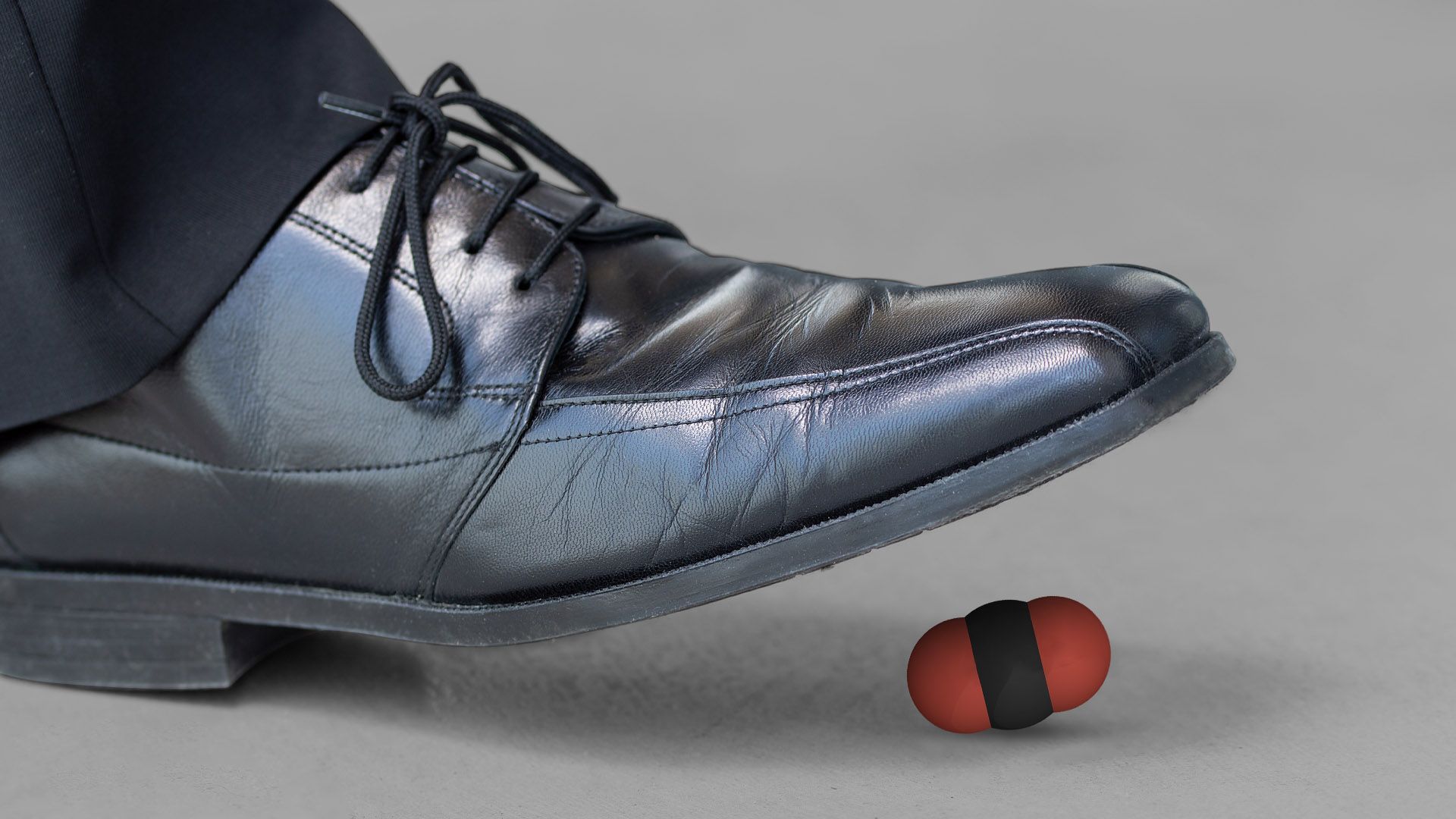 The Energy Department just unveiled its biggest moves to help build the nascent market for removing carbon dioxide already in the atmosphere.
Driving the news: The agency is awarding up to $1.2 billion for two consortiums to build commercial-scale direct air capture (DAC) "hubs."
It's the "world's largest investment in engineered carbon removal in history," per the department, which said the projects will create nearly 5,000 jobs.
Project Cypress in Louisiana involves the big nonprofit science and tech group Battelle, and DAC firms Climeworks and Heirloom.
The other, in Texas, is led by 1PointFive. It's a subsidiary of oil giant Occidental Petroleum, working with DAC company Carbon Engineering and Worley, a firm that provides engineering and other services.
The big picture: According to DoE, the two hubs would eventually remove more than 250 times of CO2 than the largest DAC facility currently operating.
The 2021 infrastructure law has $3.5 billion for DAC hubs, so there's likely more to come as the agency vets other proposals.
State of play: Hubs are meant to remove and sequester real amounts of CO2 — and put the industry on the path toward vastly larger, nationwide scale and lower costs.
Energy Secretary Jennifer Granholm told reporters the two hubs are expected to remove over 2 million metric tons of CO2 annually, "which is like taking nearly half a million gas powered cars off the road."
And they'll "help us prove out the potential of this game changing technology so that others can follow in their footsteps."
Why it matters: Carbon dioxide removal (CDR) is increasingly viewed as a necessary complement to zero-emitting energy and efficiency — but not a substitute for them — in the fight against climate change.
What they're saying: "The hubs can bring together multiple DAC companies within the same facility to access shared infrastructure so they can scale their technology faster and do it at a lower cost," Jack Andreasen, of the Bill Gates-led Breakthrough Energy, said in a blog post.
In addition, DoE announced its preliminary intent to fund various initiatives involving multiple CDR methods, as it looks to help drive down costs below $100 per metric ton.
The planned pilots and competitions cover speeding CO2 uptake in oceans and rock formations, biomass-based removal methods, and lots more.
Advocates are especially psyched about plans for $35 million in federal purchasing of removal services.
"Government procurement can and must play a strong role in establishing a trustworthy carbon removal market and will provide much-needed proof of revenue for companies trying to finance projects," Giana Amador, executive director of the Carbon Removal Alliance, tells Axios.
Reality check: There's absolutely no guarantee DAC or other methods will ever reach the scale needed to become powerful weapons against global warming.
The bottom line: CDR is getting unprecedented federal support.
Go deeper