Axios Gaming
August 18, 2022
Happy Thursday.
It's a long one today (thanks, Embracer!). So let's get right into it.
Today's edition: 1,539 words, a 6-minute read.
1 big thing: Embracer gets its precious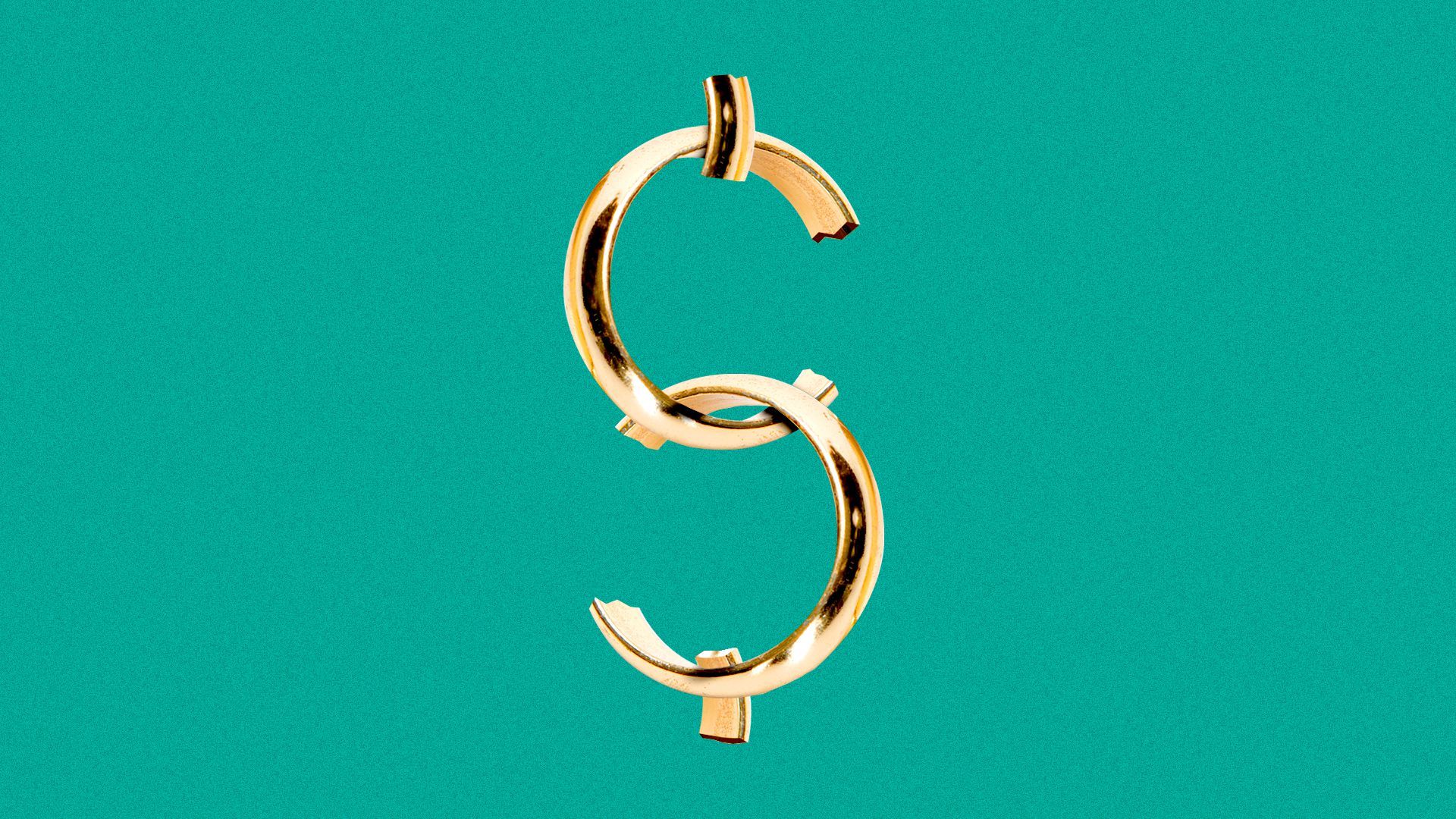 The Swedish gaming giant Embracer Group will not stop buying companies.
Driving the news: Overnight, the voracious holding company announced a half-dozen more acquisitions, including Middle-Earth Enterprises, the rights-holders for movies and games based on J.R.R. Tolkien's "Lord of the Rings."
And it bought Maneater dev studio Tripwire Interactive.
And retro game publisher Limited Run Games.
And Teardown studio Tuxedo Labs.
And karaoke gaming tech company Singtrix.
It even bought a PC/console gaming company it won't announce yet "for commercial reasons."
Between the lines: Embracer did not disclose individual sale prices, but said upfront costs for the purchases will total $577 million, mostly in cash, with the full cost potentially reaching $788 million.
Embracer is proceeding with the deals amid record revenue, but a net loss for the quarter of $17 million and negative organic growth (down 12% for spring 2022 vs. spring 2021, blamed by management on a slow game release season).
Execs point to next week's release of a new Saints Row and an early 2023 mega-title (presumably the just-leaked Dead Island 2) as big helps to the bottom line.
The company's approach has won it some big investments, including a controversial $1 billion from the Saudi-government-funded Savvy Gaming Group in June.
Flashback: If you feel like you just read about Embracer going on a shopping spree, you probably did.
Earlier this year, Embracer announced plans to buy Beamdog, Crystal Dynamics, Eidos and Square Enix Montreal, deals in excess of $300 million that will also net them the Tomb Raider franchise.
Or maybe you're thinking of last year, when they bought 22 companies, out Tencenting Tencent.
The intrigue: Embracer CEO Lars Wingefors told investors that the company isn't done shopping for companies or intellectual property.
Fine print: Embracer's announcement about the Tripwire acquisition noted that John Gibson, who stepped down from his role as CEO nearly a year ago amid fallout of his public support for anti-abortion laws, is exiting the company.
Embracer brass noted that one major game from one of its studios has shifted to another. That is a likely reference to the anticipated remake of Star Wars: Knights of the Old Republic, which Bloomberg has reported would move from Embracer-owned Aspyr to Embracer-owned Saber.
2. Scoop: New gig for gaming's top agent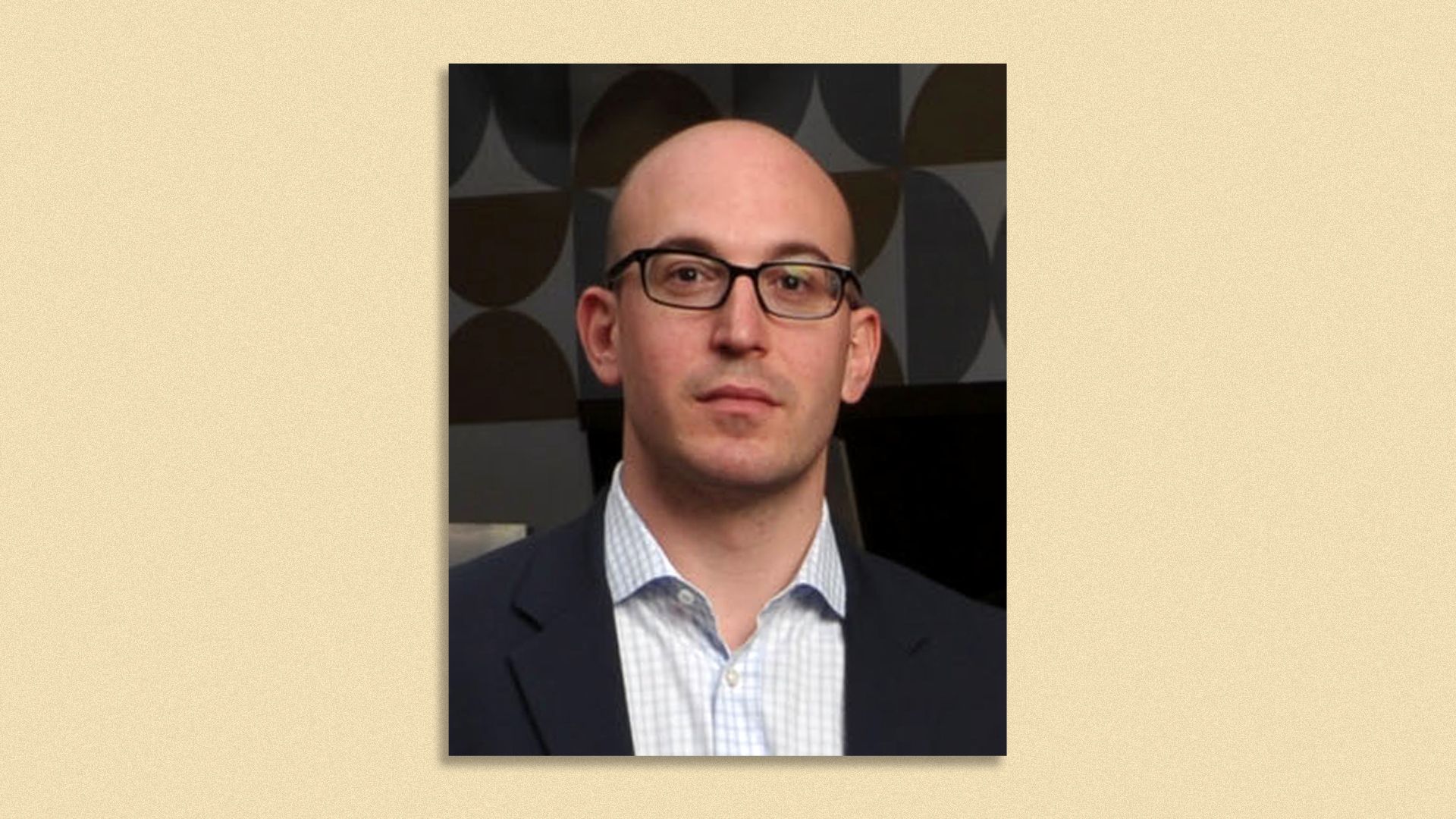 Video game industry super-agent Ophir Lupu has joined Haveli Investments, one of the largest private equity funds focused on gaming.
Why it matters: One of the best-connected people in the business now has the funds to help shape the direction of myriad game companies.
Lupu has rarely been a bold-faced name in games coverage, instead operating effectively in the background as an agent during a decade-long run at United Talent Agency. His clients have included Bioshock's Ken Levine and Mortal Kombat chief creator Ed Boon.
He'll be an operating partner at Haveli.
Details: Haveli is trying to build a $750 million fund, according to a source familiar with the matter, more than the $500 million initially reported in February based on SEC filings.
The Haveli fund was created by Brian Sheth, the gaming-savvy co-founder of Austin-based Vista Equity Partners, who is now focused on building a large video game fund.
Haveli's pitch will be oriented toward providing capital to a dozen or so largely established studios, to help them retain talent and take creative risks, a source familiar with their plans said.
The fund's first two disclosed deals: leading a $20 million investment in start-up Omeda Studios and a nine-figure infusion into decades-old Montreal-based studio Behaviour Interactive.
A rep for Haveli declined to comment.
The big picture: Money continues to pour into the game industry as companies merge and investors place bets on the next big thing.
The industry saw more than $100 billion in deals in the first half of 2022, including $3.6 in disclosed private placements, according to Drake Star partners. Much of that is venture capital going into companies on the early end of things, but not all.
"Private Equity firms have been increasingly more interested in the gaming space and many are eager to do deals," Drake Star's Michael Metzger tells Axios.
He noted Carlyle's acquisition of Jagex, General Atlantic's investment in Tilting Point and Joffre Capital's bid for Playtika.
3. Activision's setbacks
Activision Blizzard has faced two notable setbacks in its slow-moving legal battle with the state of California over alleged gender discrimination and harassment at the game maker.
Why it matters: Both get into the weeds but show the limits of some of Activision's efforts to get California's lawsuit tossed based on procedural issues.
These matters didn't just involve Activision and California's Department of Fair Employment and Housing, which sued the Call of Duty maker last July.
They involve the federal Equal Employment Opportunity Commission, which also sued Activision last year and then locked horns over the DFEH when the former objected to the feds' proposed settlement with Activision.
Setback 1: On Aug. 10, Superior Court Judge Timothy Patrick Dillon denied Activision's request for summary judgment, rejecting the game company's argument that California improperly rushed its lawsuit to get ahead of the EEOC's suit.
Setback 2: On Aug. 16, Dillon sided with the DFEH in declining Activision's request to get more records regarding California's use of lawyers who'd worked the Activision case for the EEOC.
Activision had called it a potentially disqualifying ethics violation, but Dillon ruled that the relevant ethics rules focused on blocking lawyers from switching sides in a lawsuit or going into private practice to prosecute the same case for greater profit. None of that happened in this case.
"Far from promoting the public interest, any attempt to disqualify Plaintiff strongly conflicts with public policy," Dillon wrote.
Yes, but Activision is far from giving up: "We look forward to continuing to make our case that — on this issue and many others — DFEH has flouted established ethical standards and refused to play by the rules," a company rep told Axios.
4. The week ahead
We've got a newsy week coming, thanks to the start of Gamescom and the announcements slated to kick it off.
Today, Aug. 18
QuakeCon is held. The annual event, which begins today and continues through Saturday, is digital-only this year.
Friday, Aug. 19
Saturday and Sunday, Aug. 20 and 21
For esports fans, we recommend a skim of Juked's calendar for the weekend's events.
Monday, Aug. 22
Tuesday, Aug.23
Bungie's Destiny 2 online showcase, promising to reveal the "next chapter" in the game, is held.
Opening Night Live, an online gaming showcase hosted by industry booster Geoff Keigley, is held.
Saints Row (PC, PlayStation, Xbox), Midnight Fight Express (PC) and Yar's Recharged (PC, console, Stadia, Atari VCS), a new iteration of the classic Atari game Yar's Revenge, are released.
Wednesday, Aug. 24
Genshin Impact 3.0 (PC, PlayStation), the latest free update to one of the world's biggest games, is released.
Gamescom, the annual video game convention in Cologne, Germany, is held. It's in-person and open to the public this year.
Thursday, Aug. 25
Friday, Aug. 26
5. Need to know
🎮 Women who worked as testers and other contractors at Nintendo of America described incidents of harassment and a "frat house" culture over the past decade, according to a Kotaku investigative report.
The outlet has also reported that Nintendo of America president Doug Bowser has acknowledged the article to staff and has pledged that the company will investigate what happened.
🏳️‍🌈 Nexus Mods, the go-to site for tweaks to PC games, has banned a mod that replaces Pride flags with American flags in the new PC port of PlayStation hit Marvel's Spider-Man, We Got This Covered reports.
🇺🇦 A supermarket in Kyiv is selling goods related to Ukraine's biggest video game series, S.T.A.L.K.E.R., PC Gamer reports.
6. He played that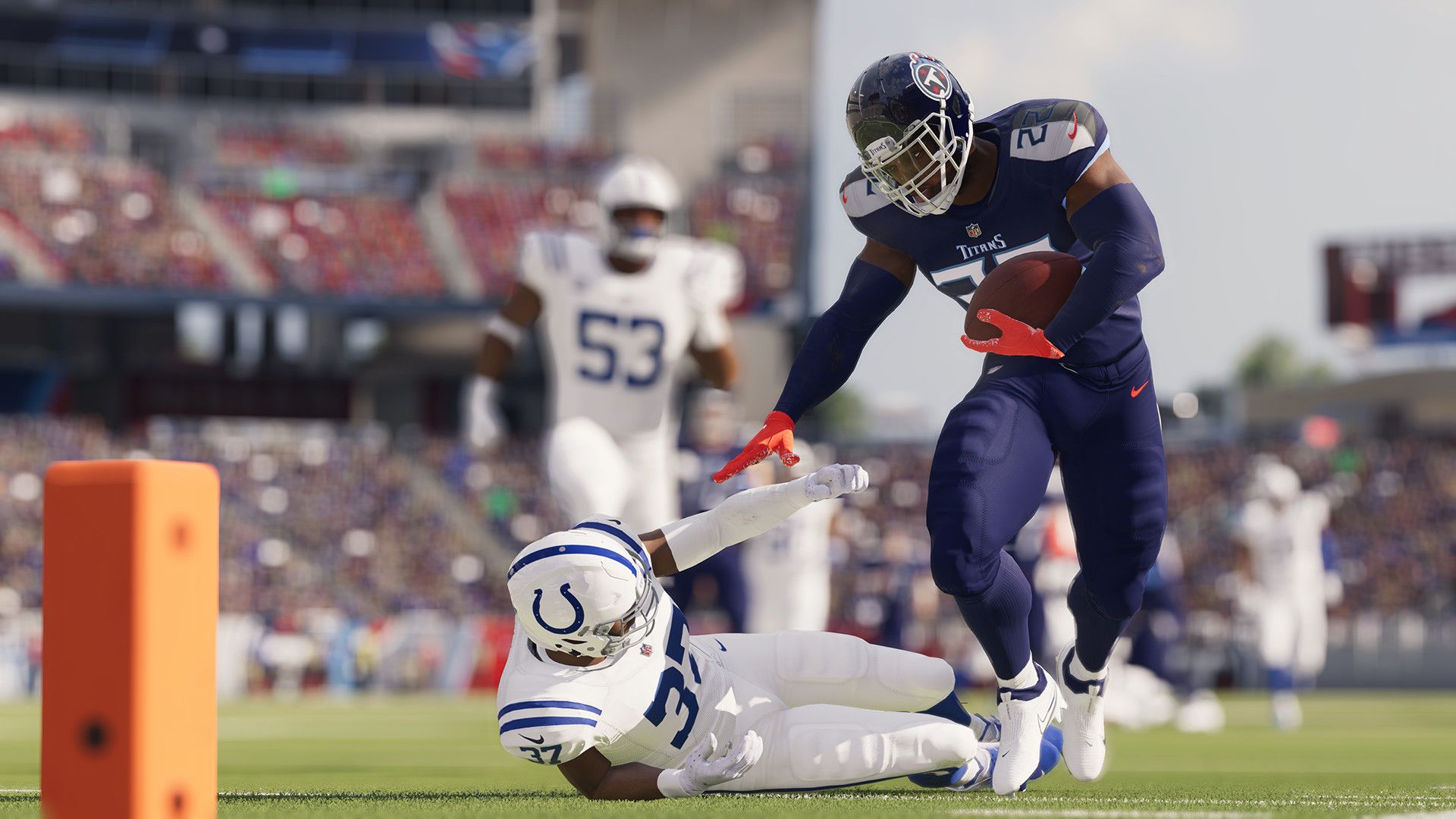 I'm no good at Madden games, but Axios' Herb Scribner is. He's got some impressions of this year's edition to share:
Madden NFL 23 (6 hours on PlayStation 5, also out for PC and Xbox): The annual pro football game threw me right into the action. It's packed with the usual modes like Franchise, Ultimate Team, regular kick-off and the Face of the Franchise mode, in which you compete to become a hall of fame NFL star.
Versus last year: Madden 23 is slightly different thanks to the "FieldSENSE" technology, which allows you to take more control of the game, as well as the "Field Passes" reward system.
"FieldSENSE" changes the throwing system for the game. As a quarterback, you can place the ball where you want or assist with tackles when playing on defense.
The new throwing system takes some getting used to. You have to decide how you want the ball launched (bullet, medium or lob pass) using a meter and place it using the right stick. It's tricky at first.
Tackling and defense have been tweaked to make you feel more in control.
Enough of an upgrade this year? Yes. It's a big one compared to the previous two versions. While Madden 22 didn't feel like a huge upgrade to 21, Madden 23 takes a giant step forward in introducing new in-game features and working out old kinks.
🎁 Like the newsletter? Refer Axios Gaming to your friends to spread the word and get free stuff in the process. Follow the link here to begin.
🐦 Find me on Twitter: @stephentotilo.
Thank you to Peter Allen Clark and Kathie Bozanich for edits.
Nothing complicated about this timeline at all.