Axios Gaming
February 02, 2023
Happy Thursday.
There are plenty of great old and new video games to play. But as you'll see from this week's calendar, we remain in a megagame drought. These things are hard to make, as the news keeps proving.
Today's edition: 1,541 words, 6 minutes.
1 big thing: EA
Electronic Arts' surprise announcement that it will soon shut down Apex Legends Mobile is an indicator that top console and PC publishers' moves into mobile will not follow a straight line.
Driving the news: EA said on Tuesday that Apex Legends Mobile, launched in May 2022, will go offline May 1, 2023, despite abundant signs of the multiplayer shooting game's apparent success -- and EA's zeal to expand all of its top series onto phones.
EA also canceled the development of another major mobile spinoff, Battlefield Mobile, shutting the internal studio developing it as well.
Be smart: The underlying reasons don't appear to involve game quality or a major struggle to attract a large number of players.
Apple and Google had both recognized Apex Legends Mobile as their 2022 mobile game of the year.
The game was downloaded 46 million times, according to the third-party tracking firm data.ai, generating $54 million in consumer spending.
What they're saying: EA CEO Andrew Wilson instead indicated in a call to investors that Apex Legends Mobile's biggest problem was that it didn't feel "deeply connected to the broader franchise."
Players of a mobile version of a big series want to either compete against their PC/console counterparts or at least feel like progressing in one version of the game benefits them in the other, he said.
Apex Legends Mobile didn't do that. The game was developed externally by Tencent's Lightspeed & Quantum, ran its own seasons, and even has a slightly different roster, compared to the console/PC version of Apex Legends. Battlefield Mobile was set to operate in the same way.
The big picture: The success of Genshin Impact looms large. The 2020 adventure was an outlier in the West when it launched as a game for PlayStation 4 and mobile phones. It continues to thrive.
EA's about-face, which has shocked many players, can give EA more control of its Apex on mobile and deliver a more connected experience.
The unified approach is also being adopted by EA rival Activision, which will soon launch Call of Duty Warzone Mobile with cross progression connecting it to console and PC Call of Duty games.
What's next: The last two years have been stuffed with signs that the big console and PC publishers want to bring their top series into mobile.
Much of that, such as Ubisoft's foray with its Assassin's Creed and Rainbow Six series, hasn't yet come to pass.
EA, meanwhile, is already shifting course. "We've learned a great deal," Wilson said, "and have plans to reimagine a connected Apex Mobile experience in the future."
2. One year later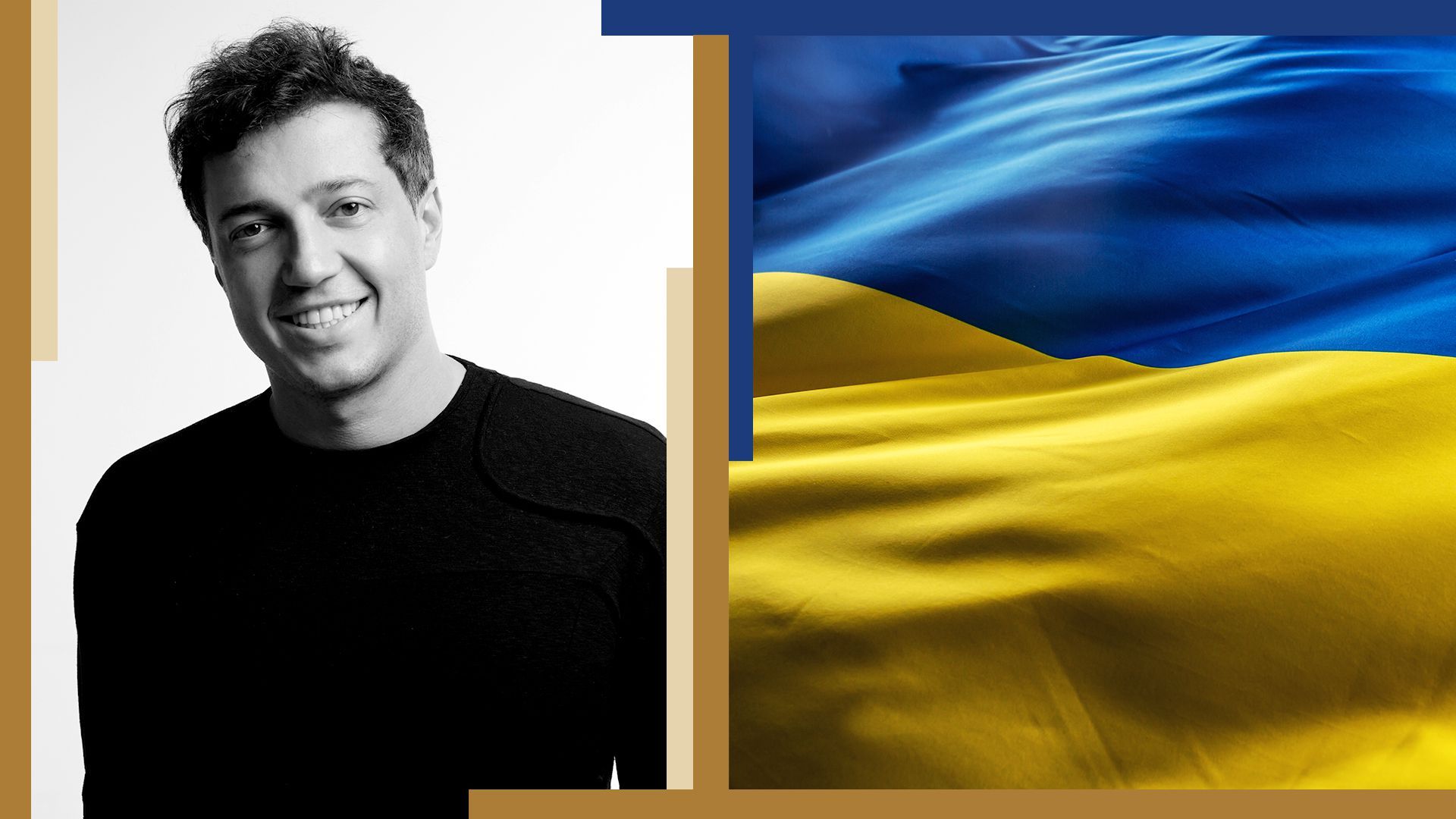 After an intense year for his family, his business, and for his home country, Ukraine-born tech CEO Vlad Panchenko remains hopeful about the future.
Driving the news: He was doing the media rounds last week to announce the sale of his Web3 online store DMarket to blockchain gaming company Mythical Games.
Although it closed in August, the deal has now been disclosed to promote the launch of the new Mythical Marketplace, a shop for Web3 collectibles and gaming goods (like DMarket, it won't be open to customers in Russia and Belarus).
Last February, Panchenko was talking to Axios about the war he knew was coming. As Russia threatened his native Ukraine, Panchenko chartered a plane to fly his employees out.
Most left, setting up a satellite DMarket in Montenegro. Then, seeking better infrastructure, they moved to Lisbon, about 75 employees in all.
Panchenko, who resides in the U.S., recalls visiting his team in Montenegro and encountering a woman who worked for him with her son in a stroller, tears in her eyes. She was from Bucha, he said, a site of Russian atrocities, and she was relieved to have escaped.
Around 25 other employees have stayed in Ukraine. DMarket, now Mythical East, has set them up with generators and Starlink devices as needed, while Russia targets the country's power grid.
"Everything is different in a war," Panchenko says, talking about his company's attempts to hire more people in Ukraine and manage their safety.
As for Web3 and mythical, he's bullish, undeterred by the FTX catastrophe, the cooling of the NFT market, the scorn hurled at NFT-based games, and the nosedive of former Web3 gaming standout Axie Infinity.
Perhaps this is the resilient optimism that emerges amid crisis, though Panchenko is also simply a Web3 believer.
He reminisces about paying his phone bill when he was in high school with money he earned selling items he got playing Ultima Online. So, to him, of course Web3 gaming's play-for-profit pitch will be enticing.
Panchenko understands the gamer outcry against many Web3 games. In Dec. 2021, angry fans came for DMarket's NFT plans for the Ukrainian-developed game S.T.A.L.K.E.R. 2, a plan that was swiftly canceled.
"Most of the gamers, they actually hate NFTs," he said. "I cannot blame them." Most of the NFTs that make it to the news, he said, were "scams."
"People just need to see Web3 integration into games that are actually good," he muses. But once the war ends. When the economy improves. Then: "I know how it's going to work. It's just, it's like two plus two is four. It is always four, not three or five. Sometimes it takes time to get there."
3. PlayStation surge
Several eye-popping stats released last night by Sony highlight the strength of the company's PlayStation business.
30 million PS5s sold to customers from the Nov. 2020 launch through Dec. 2022. That includes 7.1 million in the last three months of 2022, a total that's three million better than the same quarter the previous year. That supports Sony's claim that it has overcome supply issues for the historically scarce console.
11 million copies of God of War: Ragnarök sold in the game's first 75 days of release. It's the fastest Sony-made game to reach that mark.
112 million monthly active users of the PlayStation Network.
4. Need to know
🎮 New games announced this week include February-slated mobile RPG Street Fighter Duel and The Crew Motorfest, a multiplatform racing game sequel from Ubisoft that is set in Hawaii and likely constitutes the company's recently teased major unannounced 2023 release.
⚡️ EA has delayed the expected blockbuster Star Wars: Jedi Survivor from March 17 to April 28, citing a desire to polish it more. The delay was the chief reason for EA to drop by $500 million its bookings (read: player spending) forecast for the 12 months ending March 31, in addition to softening demand for even the best-reviewed games, EA execs said.
☹️ Epic Games is shutting down the battle royale brawling game Rumbleverse at the end of February, just six months after launching. Players will be eligible for refunds for in-game purchases.
💰 Meta's VR/AR work remains costly. The company's Reality Labs lost $4.27 billion last quarter, bringing its total losses for the year to $13.71 billion. The unit generated $2.15 billion in revenue last year, down slightly from $2.27 billion in 2021.
🏳️‍⚧️ The Sims series has added trans-inclusive character creation options, including post-surgical scars and shapewear, Kotaku reports. The update also adds medical wearables, including glucose monitors.
🍄 A mycologist says we all don't have to worry that the fungal infection depicted in The Last Of Us probably will happen in the real world, Eurogamer reports. (phew!)
5. The Week Ahead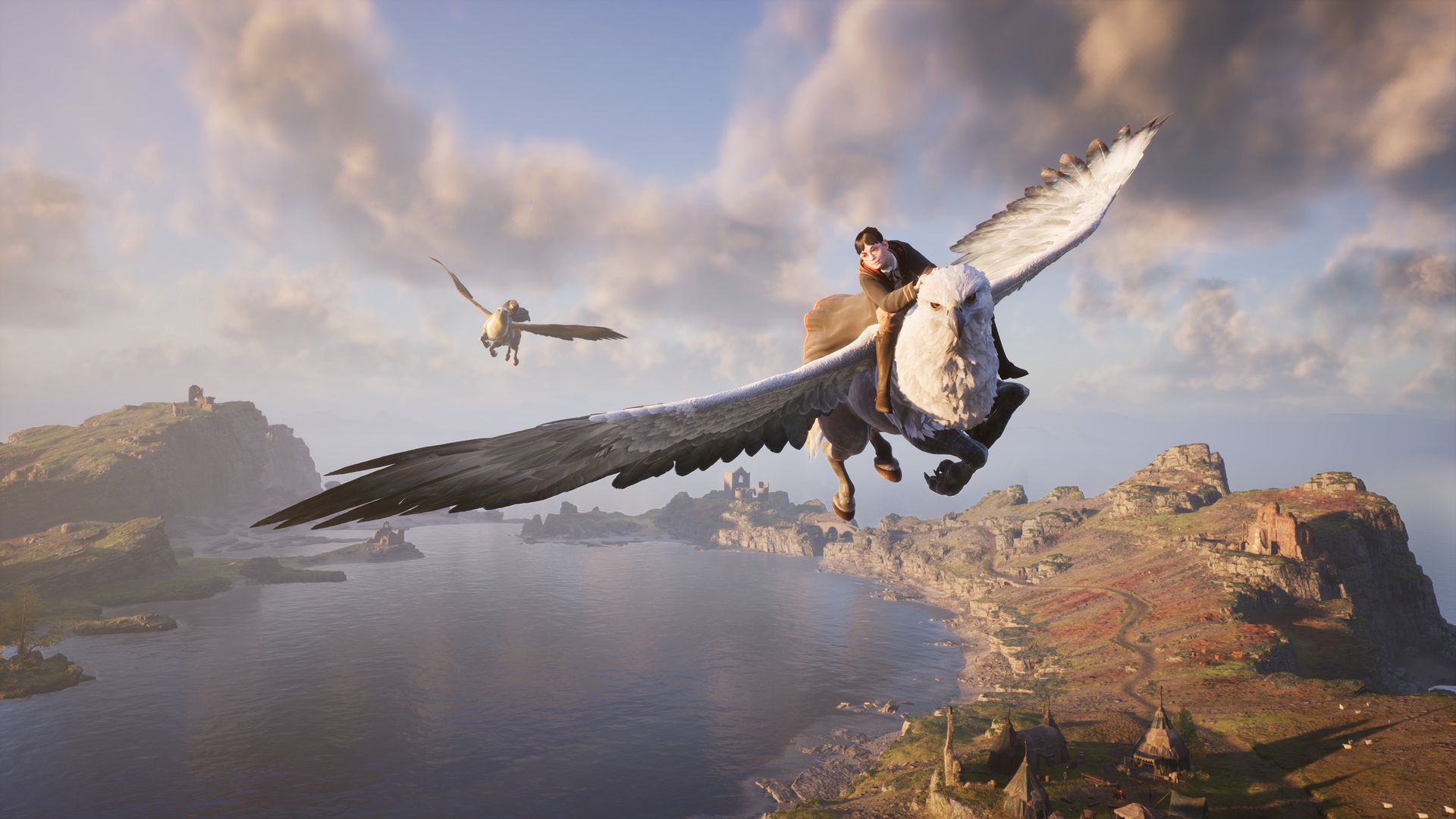 Friday, Feb. 3
Saturday and Sunday, Feb. 4 and 5
Monday, Feb. 6
Activision and Take-Two Interactive report quarterly earnings.
Steam NextFest begins, offering hundreds of free PC demos throughout the week.
Tuesday, Feb. 7
Nintendo reports quarterly earnings.
Hogwarts Legacy (PS5, Xbox Series, and PC) is released for those purchasing the game's deluxe edition; released on Friday on those platforms for the regularly priced edition.
The Division 2 (PC, PlayStation, Xbox) Season 11 begins.
Wednesday, Feb. 8
Thursday, Feb. 9
Rovio and Sega report quarterly earnings.
Friday, Feb. 10
Remedy reports quarterly earnings.
6. I played ... Picross 3D Round 2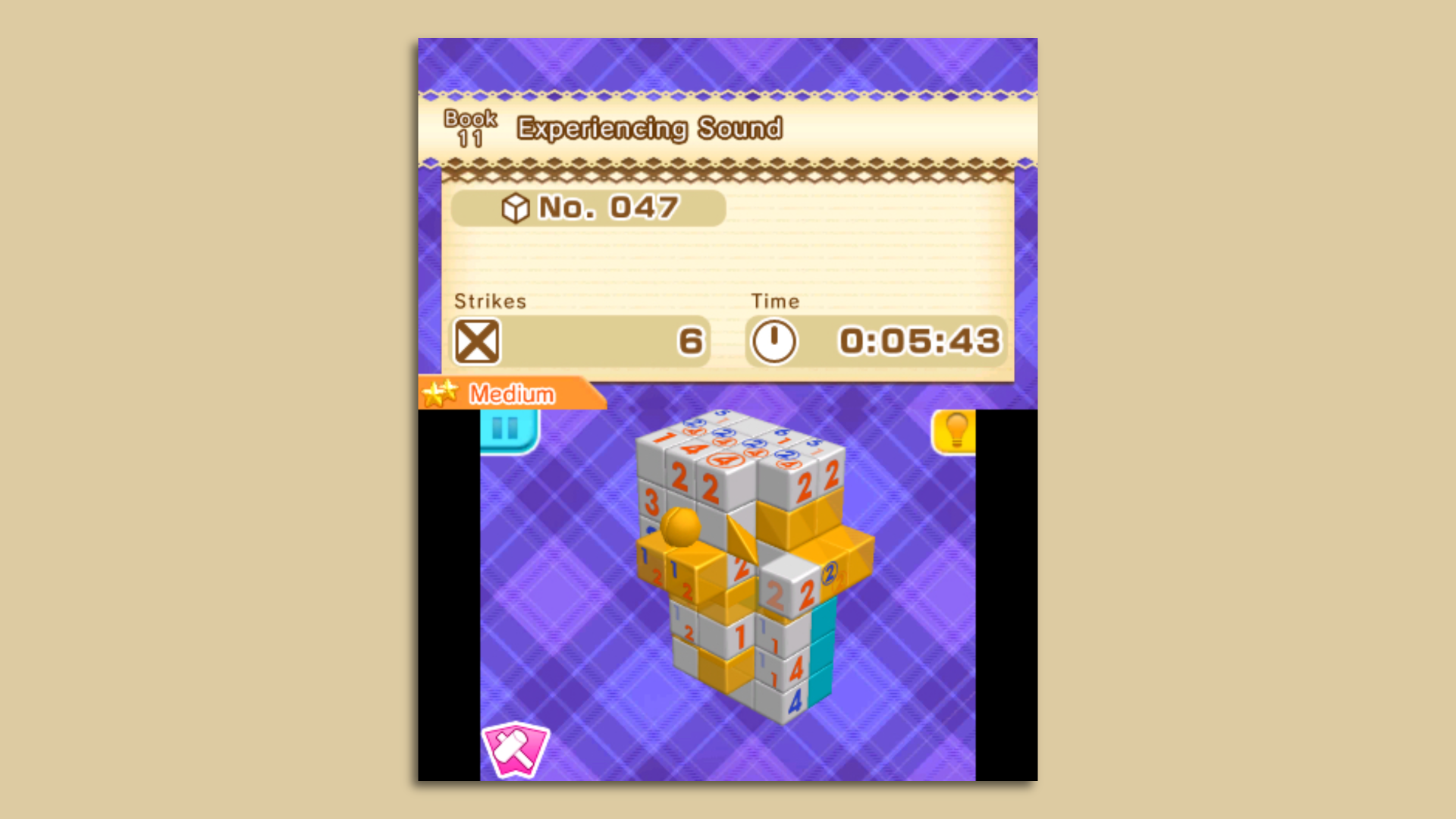 I'm hooked (again) on an old favorite, 2016's download-only Picross 3D Round 2 (27 hours, 37 minutes on the Nintendo 3DS).
This is a puzzle game that sort of mixes Sudoku with sculpting.
You chip away at a cluster of blocks with the 3DS stylus, using the numbers on the edges of the blocks as clues about where to poke and what to remove.
The toughest puzzles can take more than 20 minutes, but eventually you'll deduce the contours of a shape. Maybe it's a seesaw or a gymnast or a cobra in a basket. It's satisfying every time.
I hadn't touched Picross 3D Round 2 for years, but recent news about game delistings and platform shutdowns got me thinking about the 3DS online shop's closure on March 27. That sent me back to Nintendo's great handheld system to see what else I might want to add to it.
Cracking my 3DS back open was a delight. I've rediscovered so many great games that I already had on the system but never finished.
If you're interested and if you have a 3DS, grab it fast. (There's even a free demo.)
It's download-only in North America, leaving less than two months to get it before Nintendo closes that option off.
While regular Picross games with two-dimensional puzzles still come out regularly, Round 2 is the most recent 3D edition.
🎁 Like the newsletter? Refer Axios Gaming to your friends to spread the word and get free stuff in the process. Follow the link here to begin.
🐦 Find me on Twitter: @stephentotilo.
Thank you to Peter Allen Clark for editing and Patricia Guadalupe for copy editing this newsletter.
Suddenly remembering how many demos I still need to play from the last NextFest.