Axios AM Deep Dive
September 21, 2019
A college education used to be tackled once in life, early on. Now, students may be picking classes based on babysitter schedules rather than who is the best professor.
This Deep Dive — led by Axios' Alison Snyder and Kim Hart — looks at how colleges and universities are wrestling with a wave of rapid changes coming at the U.S.
Smart Brevity count: 1,544 words, ~ 6 minutes.
1 big thing: Higher ed's existential crisis
Higher education institutions are buckling in the face of demographic shifts, the arrival of automation, declining enrollment, political headwinds and faltering faith in the system, Alison and Kim write.
Today's student isn't necessarily the "first-time, full-time" one that higher education is currently constructed around, says Julie Peller of Higher Learning Advocates.
Instead, 37% are over the age of 25 and they often attend classes part-time while they juggle at least one job.
Nearly a quarter are parents, requiring the higher education system to serve across generations and situations of students.
They can be picking classes based on babysitter and bus schedules rather than who is the best professor, says Peller.
While more people of color and students from low-income families are attending college than 30 years ago, there is a striking gap in completion rates.
Higher ed is struggling to prepare students for today's — let alone tomorrow's — economy.
Rising tuition prices and student debt (to the tune of $1.6 trillion across 45 million Americans) are sparking questions about the tradeoffs of higher education.
All of this is crashing down on the higher education system, which now has to figure out a new way to serve students — and society.
They're deploying AI and other technologies to try to prevent students from falling through the cracks of the system.
States are stepping up: This week New Mexico announced a plan to make tuition to state schools free for all residents.
Corporations are stepping in: They're getting involved in designing curricula and alternative credentialing programs that aim to place students in jobs.
The bottom line: Our idea of what college is and who it should serve has changed, but the institution has not caught up.
"Universities were designed to last, not change."
— Bridget Burns, executive director, the University Innovation Alliance
Bonus: Help wanted
2. The rise of corporate colleges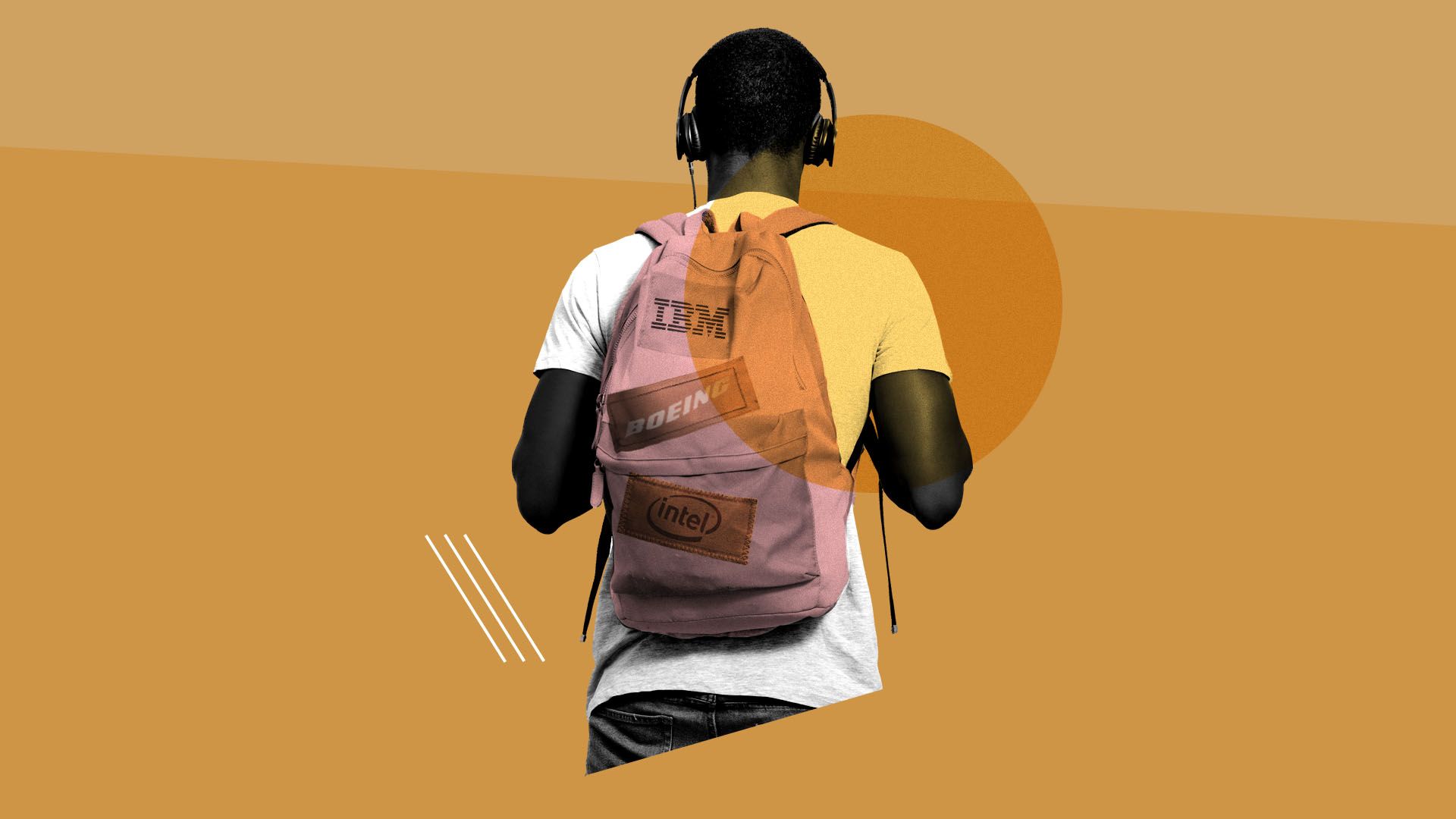 U.S. colleges aren't producing enough graduates with the skills companies need. So corporations are partnering with community colleges and alternative credentialing programs to build worker pipelines.
Driving the news: Virginia Gov. Ralph Northam announced yesterday that a cloud computing degree program developed with Amazon Web Services will be expanded to colleges statewide in Virginia, where the company has major data center operations.
What's happening: Tech companies in particular are helping design curriculums to ensure students graduate with the exact skills they need to walk directly into jobs.
In Phoenix, 10 local community colleges are working with Intel, Boeing, Apple and Cisco to teach specific skills so students can immediately work in emerging fields such as autonomous driving and blockchain-related businesses.
IBM has partnered with 19 community colleges to review curriculums, provide in-class expertise and apprenticeships to prepare students for "new collar" jobs in areas like cloud computing, cybersecurity and mainframes.
Facebook, Tableau and others award co-branded certificates with community colleges through startup Pathstream.
Alternative programs like those offered through the coding boot camp Lambda School are built around the skills Google, Amazon, Microsoft and others say they are seeking in employees.
By the numbers: The U.S. has more than 700,000 open technology jobs, but universities are producing only about one-tenth that number of computer science graduates.
3. Exclusive: Where skills anxiety is highest
Nearly half of Americans think they need more education to move up in their careers, with younger, non-white and urban residents feeling a greater need for additional skills than their peers, according to the Strada-Gallup Education Consumer Survey of 350,000 people to be released next week.
There's a rural-urban divide: 53% of urban residents say they need additional education, compared to 43% of rural residents.
4. Another way to pay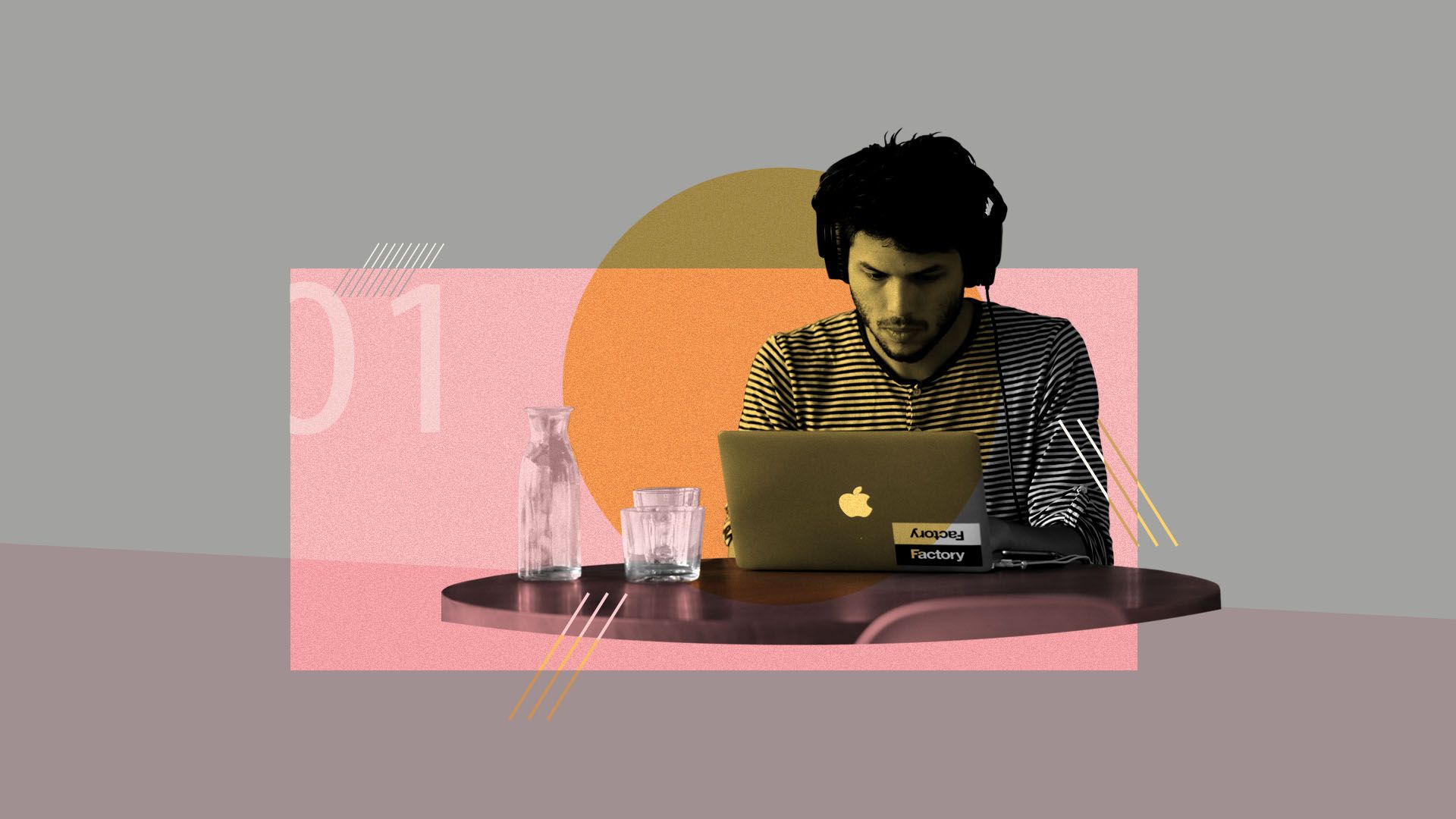 Agreements in which students pay a share of their income after they graduate and secure a job are being offered at some colleges and coding schools as alternatives to traditional student loans, Alison writes.
What's happening: The Trump administration has discussed experimenting with federal Income Share Agreements (ISAs), and legislation to develop a legal and regulatory framework for the agreements has been introduced in Congress.
Austen Allred, whose Lambda School offers ISAs to students, told Axios this week between meetings on Capitol Hill that oversight is needed.
How it works: Rather than pay tuition up-front, students agree to pay a portion of their eventual income back to educators.
ISAs are being offered in boot camps, a handful of colleges and universities — including Purdue, the University of Utah and Colorado Mountain College — and through workforce development programs.
Supporters say they provide financing for students without access to traditional loans or federal aid, and force accountability on higher education institutions to align students' skills with the job market.
But others worry that some students end up paying back substantially more money than they would with a regular loan, notes Axios' Felix Salmon.
They're also concerned about the risk of discrimination, since some groups, including men, earn higher salaries out of college.
And it is unclear whether ISAs are financially sustainable for offerers. Allred told Wired that Lambda is "burning through millions of dollars" a month.
Go deeper: For education today, betting your income tomorrow
5. The overbuilt campus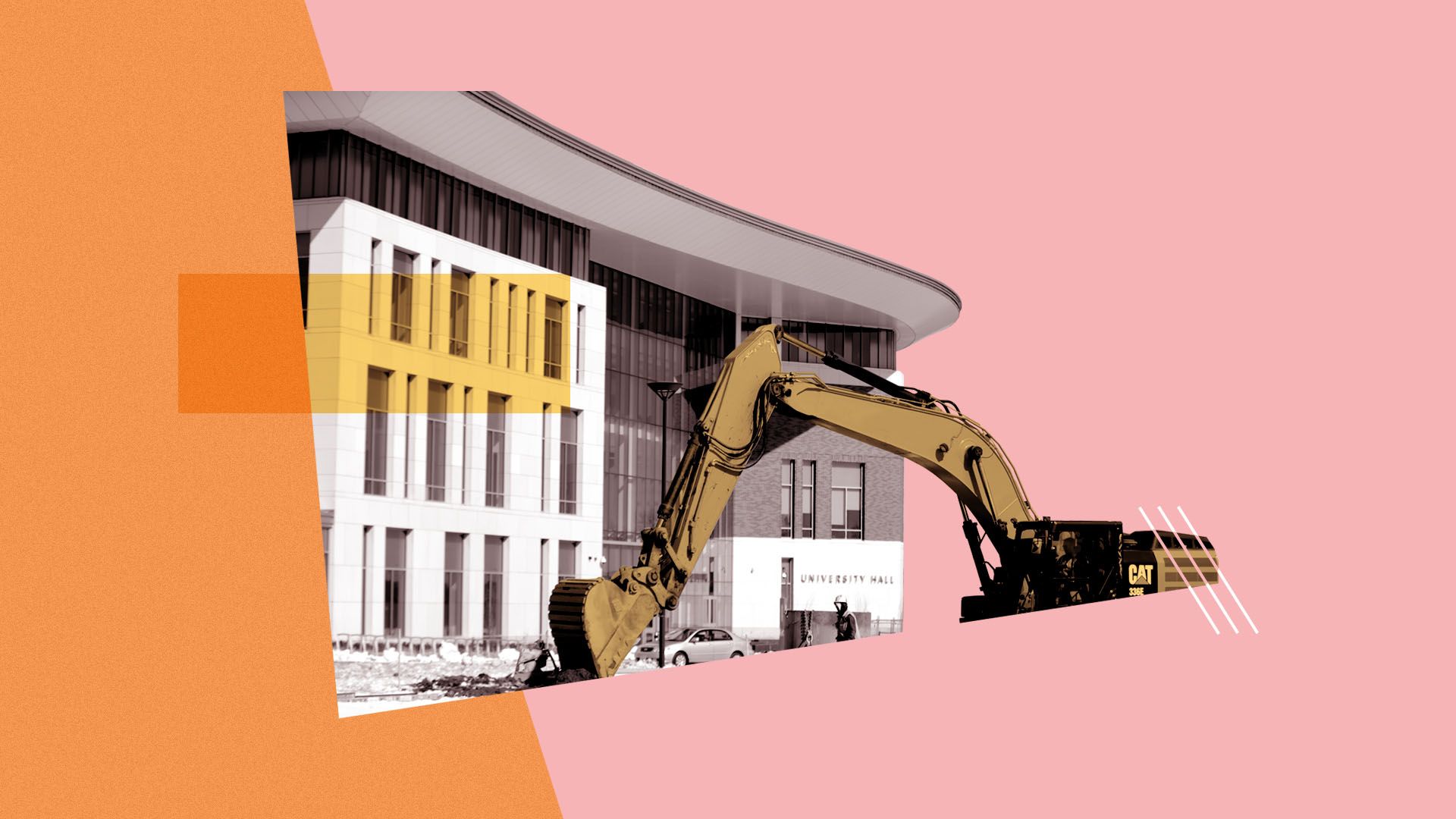 Universities and colleges in the U.S. have been renovating and building up their aging campuses in hopes of wooing a dwindling number of students to enroll, Axios' Marisa Fernandez writes.
The big picture: Higher education institutions are banking on returns on these investments, but student enrollment has been trending downward for 8 consecutive semesters, shuttering 11 universities this year.
"25 more are anticipating either closing or consolidating in the next four years," Education Dive reports.
What's happening: Investment in existing higher education facilities was at an 11-year high in 2018, according to a report last year by Sightlines that pulled data from more than 360 campuses.
Driven by ultra-low interest rates in recent years, colleges and universities borrowed a record $41.3 billion through municipal bonds (their principal source of debt funding).
That's up from $28.7 billion a decade ago.
But the traditional revenue model of enrolling more students isn't supporting the new investments because of broader trends in the U.S., including a booming economy, a low birth rate and fewer international students.
6. How a chatbot boosted graduation rates at Georgia State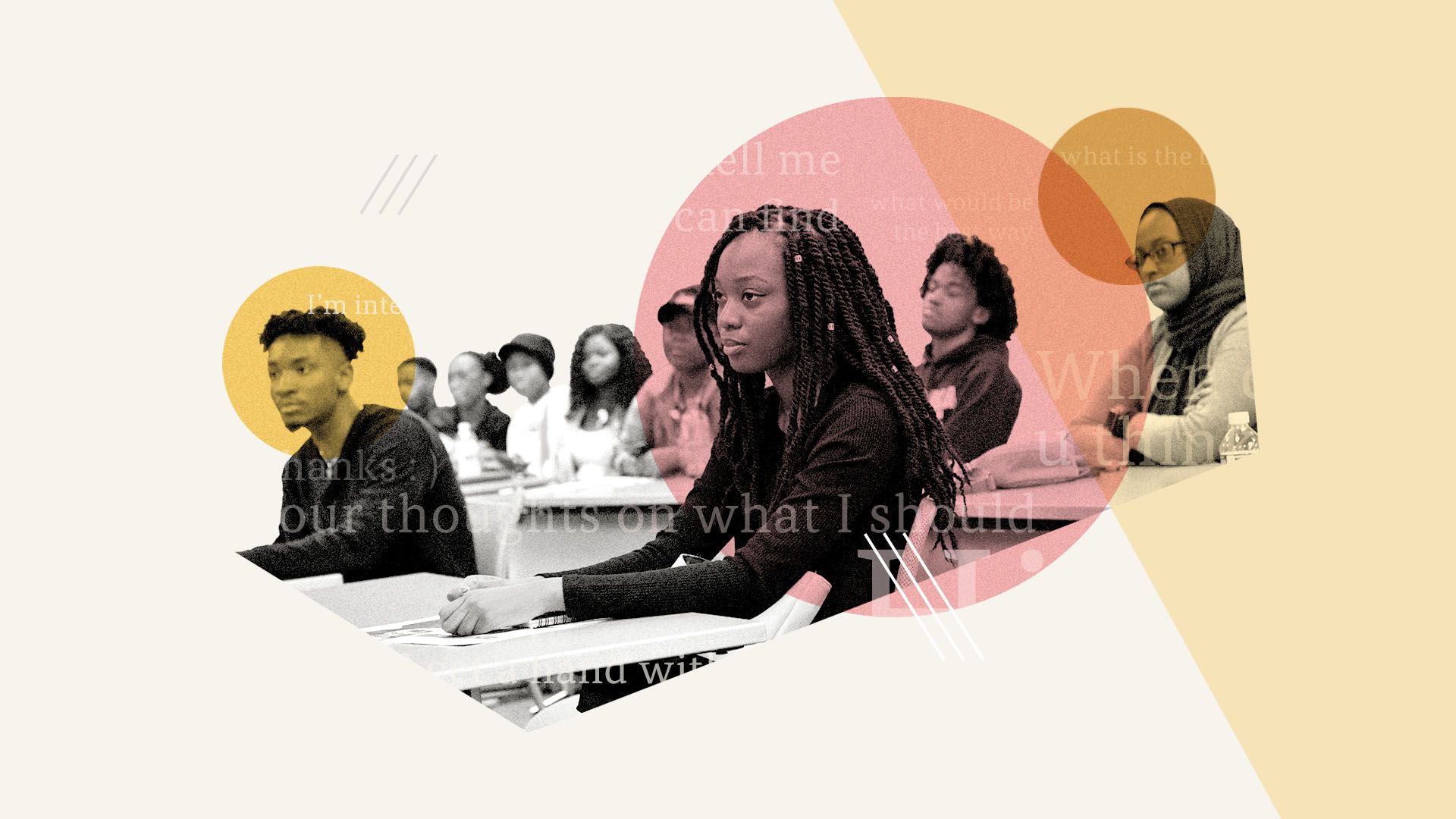 Georgia State University is leveraging AI-powered chatbots and predictive data analytics to create a new student-advising system that has significantly boosted graduation rates, Kim writes from Atlanta.
Why it matters: It's well known that personalized, timely attention plays a major role in graduation rates. But the students who most need that support are often the least likely to get it.
A majority of GSU's 54,000 students are from groups that have higher than average drop-out rates: 60% are non-white, 30% are first-generation college students and nearly 60% receive support from Pell Grants.
How it works: Students can text questions — like, "What if I don't have my immunization records?" or "What is a subsidized student loan?" to GSU's chatbot.
AI then pulls the right answer out of a database or sends it to staff to answer.
An algorithm also uses the data to identify a "predicted risk level" for each student, based on their major, class schedule, grades and faculty feedback.
If a student is at risk of falling behind or dropping out, advisors can reach out with personalized emails, text messages or in-person meetings.
The impact: For low-income, African American and Hispanic students, the graduation rates shot up by over 30%, bringing these groups in line with — and even above— the rest of the student body.
Bonus: Pic du jour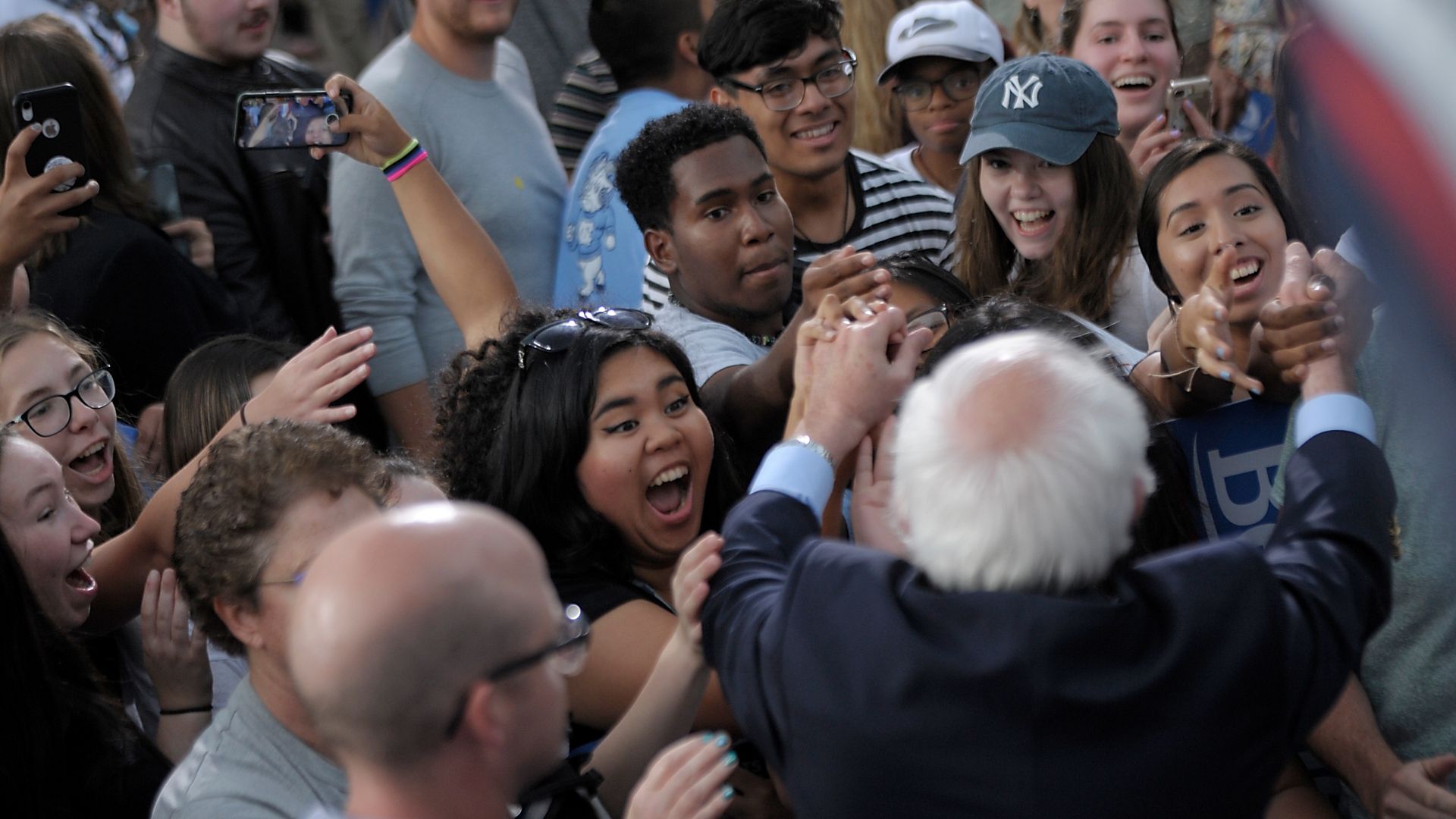 Sen. Bernie Sanders stopped at UNC Chapel Hill on Thursday during a college tour.
Sanders has proposed making it free to attend public colleges and universities, including 2-year, 4-year and trade schools. He's also proposed canceling $1.6 trillion in student loan debt.
The big picture: According to Pew Research Center, 59% of Republicans believe colleges negatively affect the way things are going in the country — a significant reversal from 2012, when 53% of Republicans had a positive view.
In contrast, 67% of Democrats think colleges have an overall positive effect.
7. 1 editor thing: What matters to college students today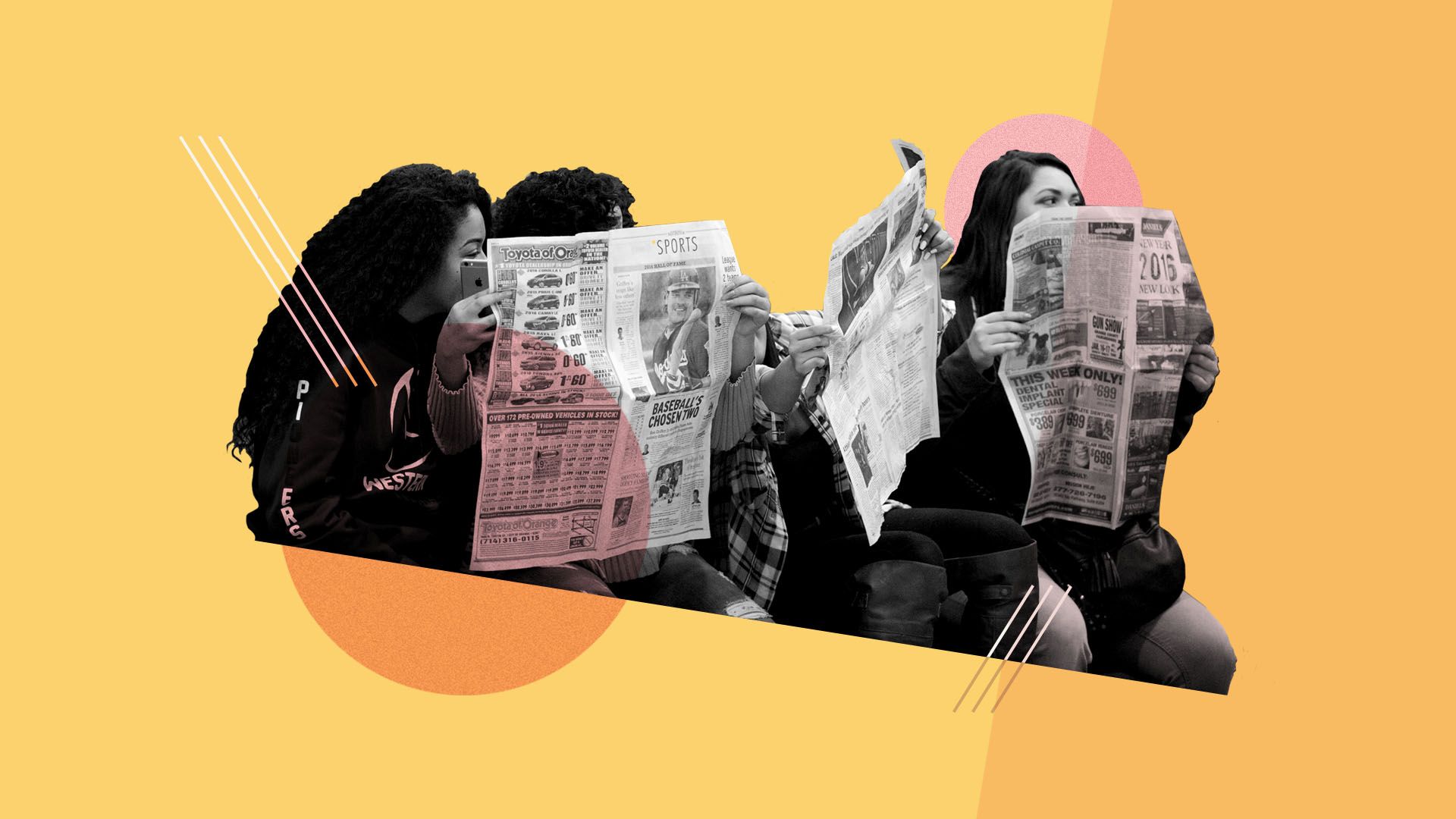 Axios' Jessie Li contacted editors at 120 U.S. college student newspapers and asked them, "What matters most to students today?"
What they're saying: Race, diversity and inclusion were by far the most discussed issues among student editors.
At the University of Virginia, where the white supremacist "Unite the Right" rally riled the nation in 2017, students are still "trying to reckon with what it means to go to a school built by enslaved people and founded by a slave-owner," says Gracie Kreth.
Other issues of common concern include mental health services, sexual misconduct, gun violence and public safety.
There were also outliers — telescope construction at the University of Hawai'i at Manoa, DACA students losing funding at Pima Community College and even general apathy (aside from football) at the University of Notre Dame.
What's next: When asked what the biggest concern was for the next generation of students, editors repeatedly raised the problem of rising tuition and student debt.
For the University of Oregon's Michael Tobin, rising costs lead to existential questions like: "Is college really worth it? If I may not be able to get a job?"
🗳 Reader poll: Interested in more?