Axios China
September 05, 2023
Welcome back to Axios China. Today we're looking at Britain's outreach to China, India's rise, Huawei's new phone, and lots more.
🗒️ Axios China is switching to Wednesdays! Starting next week, look for China news and updates in your inbox every Wednesday.
Today's newsletter is 1,508 words, a 6-minute read.
1 big thing: Britain's outreach to China follows U.S. lead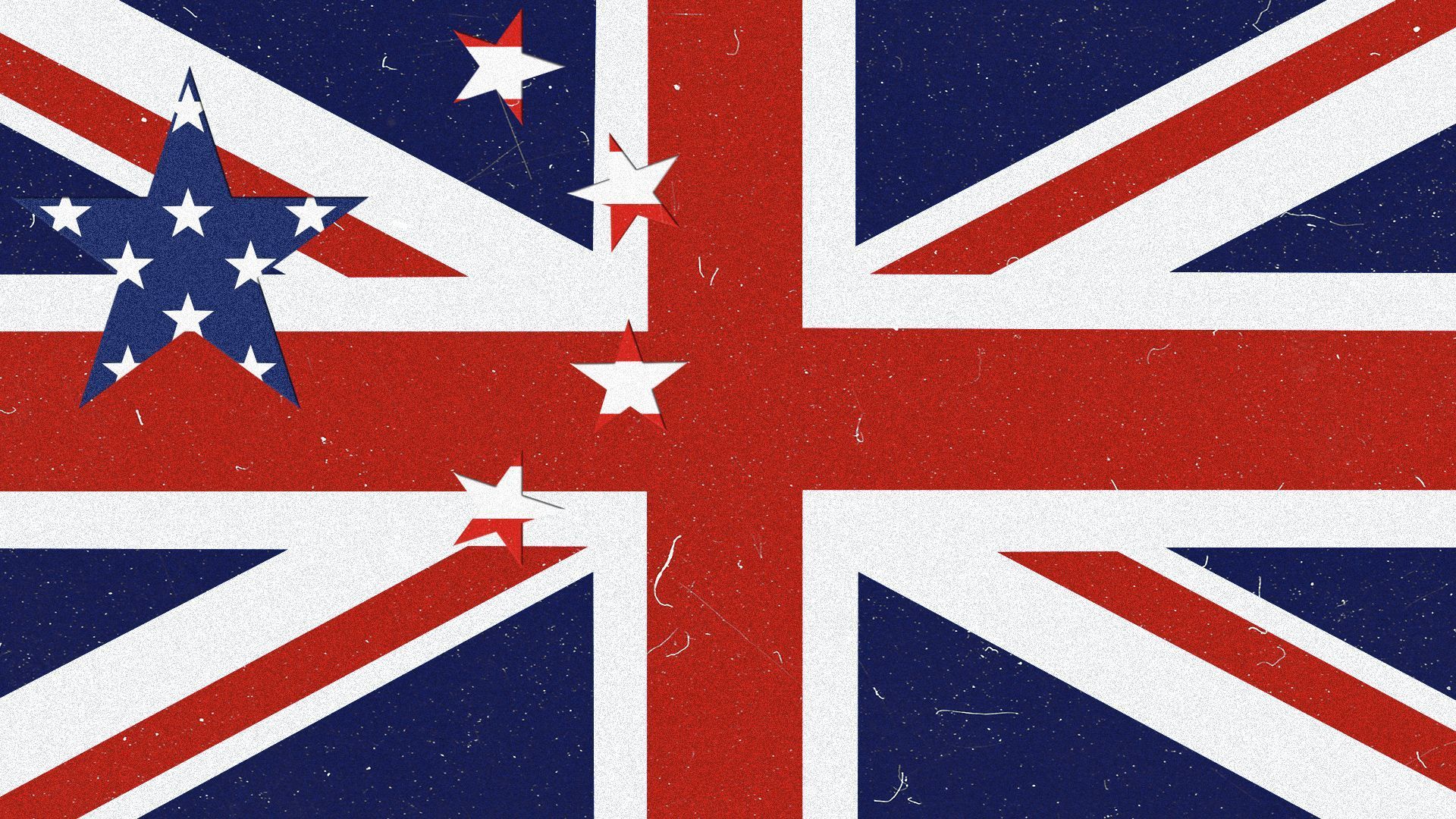 After years of chilly bilateral ties, the U.K. government is reaching out to Beijing while maintaining tough China rhetoric at home.
Why it matters: The balancing act echoes a similar stance in Washington, which in recent months has sent several top officials to Beijing. Policymakers in both capitals have recognized that a continued free fall in relations with China may be both unsustainable and dangerous.
"The U.K. and the PRC need to have effective diplomatic channels at the ministerial level," Steve Tsang, director of the SOAS China Institute in London, told Axios.
"Diplomacy is a desirable luxury among friends, but essential when dealing with a non-friend."
Driving the news: U.K. Foreign Secretary James Cleverly visited China last week, the first British foreign secretary to do so in almost five years, and met with China's top diplomat Wang Yi and vice president Han Zheng.
Cleverly faced criticism at home for the trip, but he told the BBC a lack of face-to-face interaction can result in misunderstanding.
"Part of this trip is making sure ... we can speak directly and unambiguously on the areas where we disagree, but we can also look for opportunities to work together where it is our interest to do so," he said.
Cleverly also said he raised China's human rights record in "every single one" of his meetings. Tensions between the U.K. and China have centered around China's crackdown in Hong Kong, concerns that Chinese-made technology poses privacy issues, and allegations of espionage and political interference.
China hopes to "deepen exchanges and enhance understanding in the spirit of mutual respect, so as to promote the steady development of China-U.K. relations," Chinese Foreign Ministry Spokesperson Wang Wenbin said about the visit. "Affairs relating to Hong Kong, Xinjiang and Tibet are China's internal affairs, where other countries have no right to interfere."
Between the lines: "The biggest achievement was the very fact that Cleverly met with Wang and [they] did not end up publicly disagreeing with each other," Tsang said.
"Both sides are looking at improving economic ties as both economies are weak, but neither actually got much from the other."
Zoom out: Prime Minister Rishi Sunak may be reaching out to China, but he's no dove.
In March, he called China a "systemic challenge," saying it is the "only country with both the means and intent to reshape the world order."
He also said China is the "biggest state threat" to the U.K.'s economic interests.
Cleverly announced the same month that the U.K. would boost spending to cultivate China-related expertise within government.
Yes, but: Members of Sunak's own Conservative Party are urging him to go further.
Liz Truss, who briefly served as prime minister last year, said in May that Sunak should officially designate China as a threat.
Several Conservative members of Parliament who have been sanctioned by China have criticized Cleverly's visit. "After everything China has and is still doing, they cannot be treated as an ordinary trading partner," said Tim Loughton, one of the sanctioned MPs.
The House of Commons foreign affairs committee released a report last week calling Taiwan an "independent country" for the first time and saying it "possesses all the qualifications for statehood."
The big picture: The U.K., a member of the Five Eyes intelligence sharing alliance, has often followed Washington's lead on foreign policy.
But the U.S. and U.K. are on untrodden ground. Both are aiming to preserve economic and diplomatic ties with a rising authoritarian superpower while still preserving commitments to their own national security and democratic values — a situation neither has faced in the post-World War II era.
What to watch: Sunak had recently suggested he was willing to meet with Xi Jinping on the sidelines of the G20 in India later this week, but the Chinese president reportedly plans to skip the summit and send Premier Li Qiang instead.
2. With G20 and moon landing, India presents itself as rising power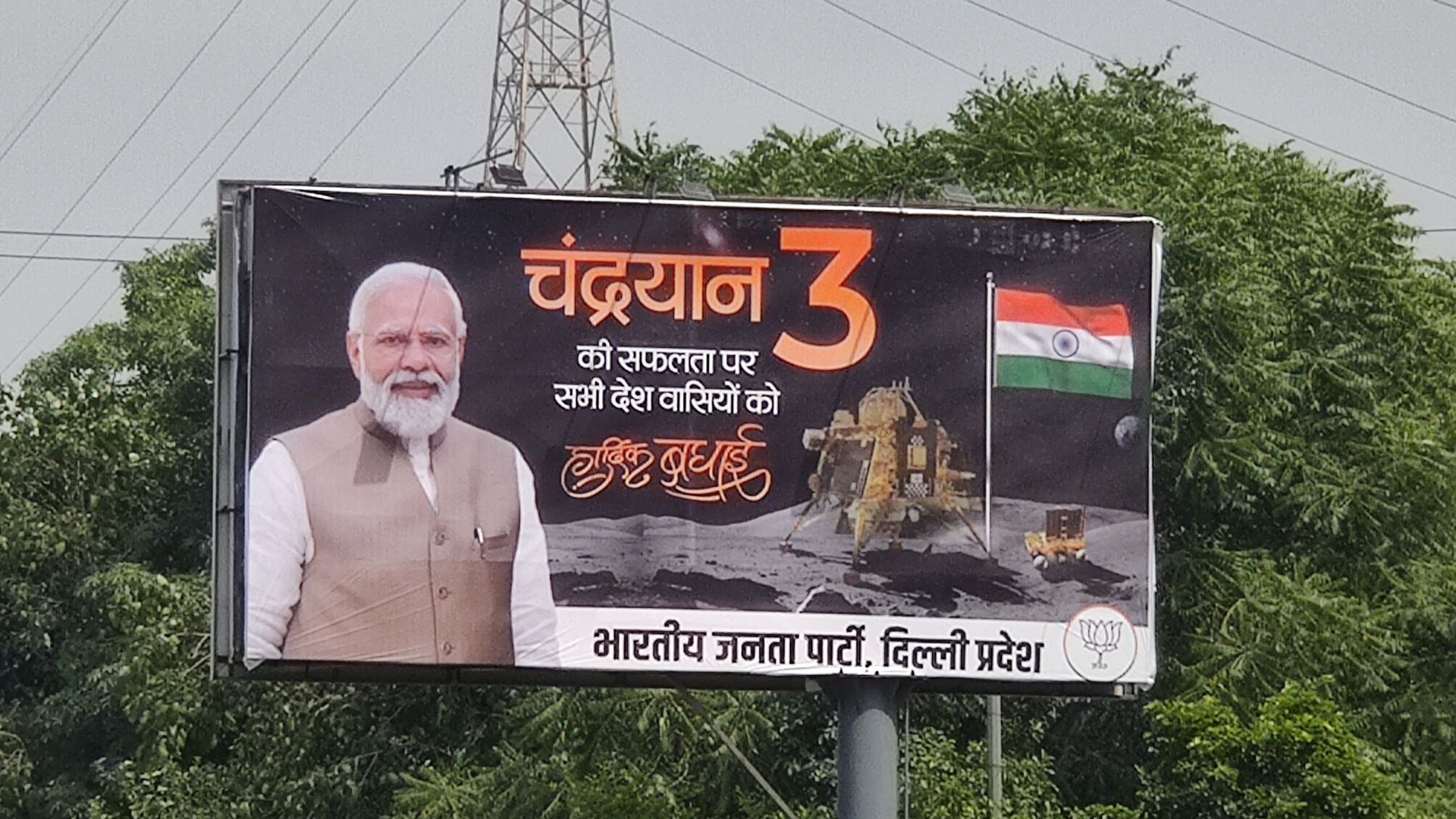 As China's economy weakens and global confidence in Xi drops, Indian Prime Minister Narendra Modi is seizing the moment to declare that India's time has come.
Why it matters: India is center stage as world leaders stream into New Delhi for this year's G20 summit.
India is only the fourth country after the U.S., the Soviet Union, and China to successfully land on the moon.
What he's saying: "Chandrayaan-3's triumph mirrors the aspirations and capabilities of 1.4 billion Indians," Modi said when the Chandrayaan-3 mission landed successfully on the moon's southern pole.
"During our G20 presidency, we shall present India's experiences, learnings, and models as possible templates for others," Modi said last year when India was awarded leadership of this year's G20.
What to watch: U.S.-India cooperation in space in growing as scientific trust between the U.S. and China is ebbing.
3. Catch up quick
1. China's economy may never overtake the U.S. amid its worsening slowdown, according to new projections by Bloomberg Economics.
Previous research predicted China's economy might surpass that of the U.S. as soon as 2028.
2. China's intelligence agency accused the Biden administration of pursuing a policy of "engagement and containment," the Financial Times reports.
The statement, posted to the Ministry of State Security's WeChat account, also suggested the tentative meeting between Xi and Biden planned for November may be in jeopardy.
3. U.S. ambassador to Japan Rahm Emanuel criticized China for its ban on Japanese seafood imports after Tokyo decided to release treated radioactive water from a nuclear power plant. Go deeper.
Japan has threatened to seek a reversal of China's seafood ban by filing a complaint to the World Trade Organization.
4. The U.S. State Department last week announced visa curbs on Chinese officials involved in what it described as the "forcible assimilation" of Tibetan children in government-run boarding schools. Go deeper.
The U.S. announcement cited a figure UN experts gave in a February report: Nearly 1 million Tibetan children have been separated from their families and forcibly sent to government-run boarding schools.
4. Taiwanese NGOs build ties in Ukraine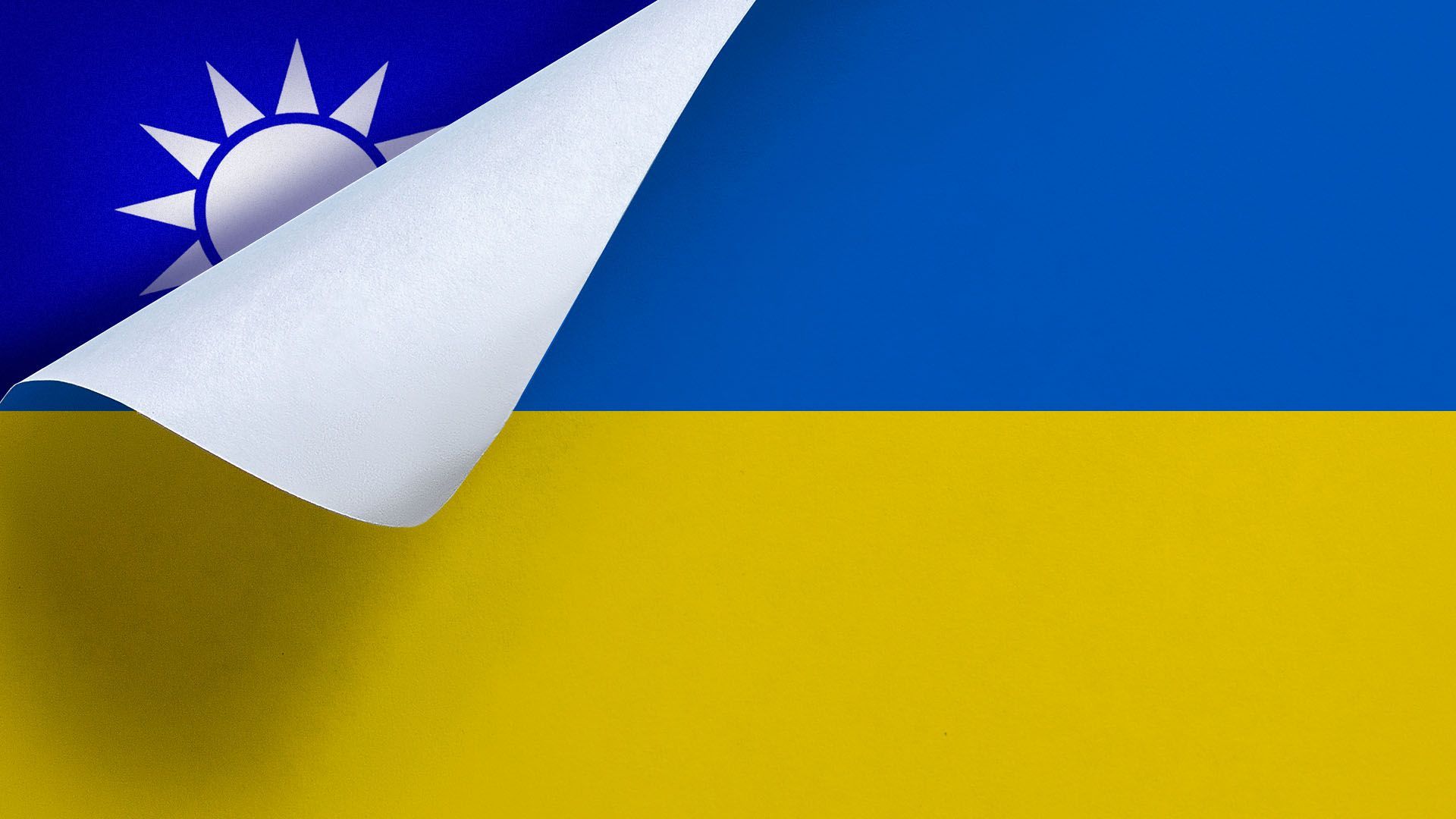 Two Taiwanese NGOs sent a small delegation to Ukraine last week to learn about combating disinformation and other resistance tactics from Ukrainian civil society groups.
The big picture: A growing number of Taiwanese citizens see Ukraine's experience as offering valuable lessons for Taiwan if Beijing were attempt to annex the island.
Details: Doublethink Lab, which conducts research on Beijing-backed information operations targeting Taiwan, and Kuma Academy, which offers civil defense training to Taiwanese residents, sent researchers Puma Shen and Wu Min-hsuan (who goes by Ttcat) to Kyiv.
Shen and Ttcat met with Ukrainian organizations that fight disinformation, train civilian drone pilots, and advocate for digital rights and human rights.
What they're saying: "We want to build up the connection between two civil societies and see what we can do in the future to fight authoritarian state[s]," Shen told Axios in an interview.
Upon returning to Taiwan, they hope to "emphasize more Ukrainian stories and their message to Taiwanese people, and remind them that the war is still going on and the resistance is still going on," Ttcat said.
What to watch: Since the war began, Ukrainians have pushed Facebook, Twitter, and other online platforms to have more Ukrainian-speaking content moderators to help fight Kremlin-backed disinformation and give fair treatment to Ukrainian posts.
Similarly, Shen and Ttcat would like to see social media platforms hire more Taiwanese people to do Chinese-language content moderation.
5. What I'm reading
Quantum leap: New phone sparks worry China has found a way around U.S. tech limits (Washington Post)
"As Commerce Secretary Gina Raimondo was visiting China earlier this week, a sea-green Chinese smartphone was quietly launched online. It was no normal gadget. And its launch has sparked hushed concern in Washington that U.S. sanctions have failed to prevent China from making a key technological advance."
"Huawei Technologies Co.'s new smartphone, the Mate 60 Pro, represents a new high-water mark in China's technological capabilities, with an advanced chip inside that was both designed and manufactured in China despite onerous U.S. export controls intended to prevent China from making this technical jump."
6. 1 comedy thing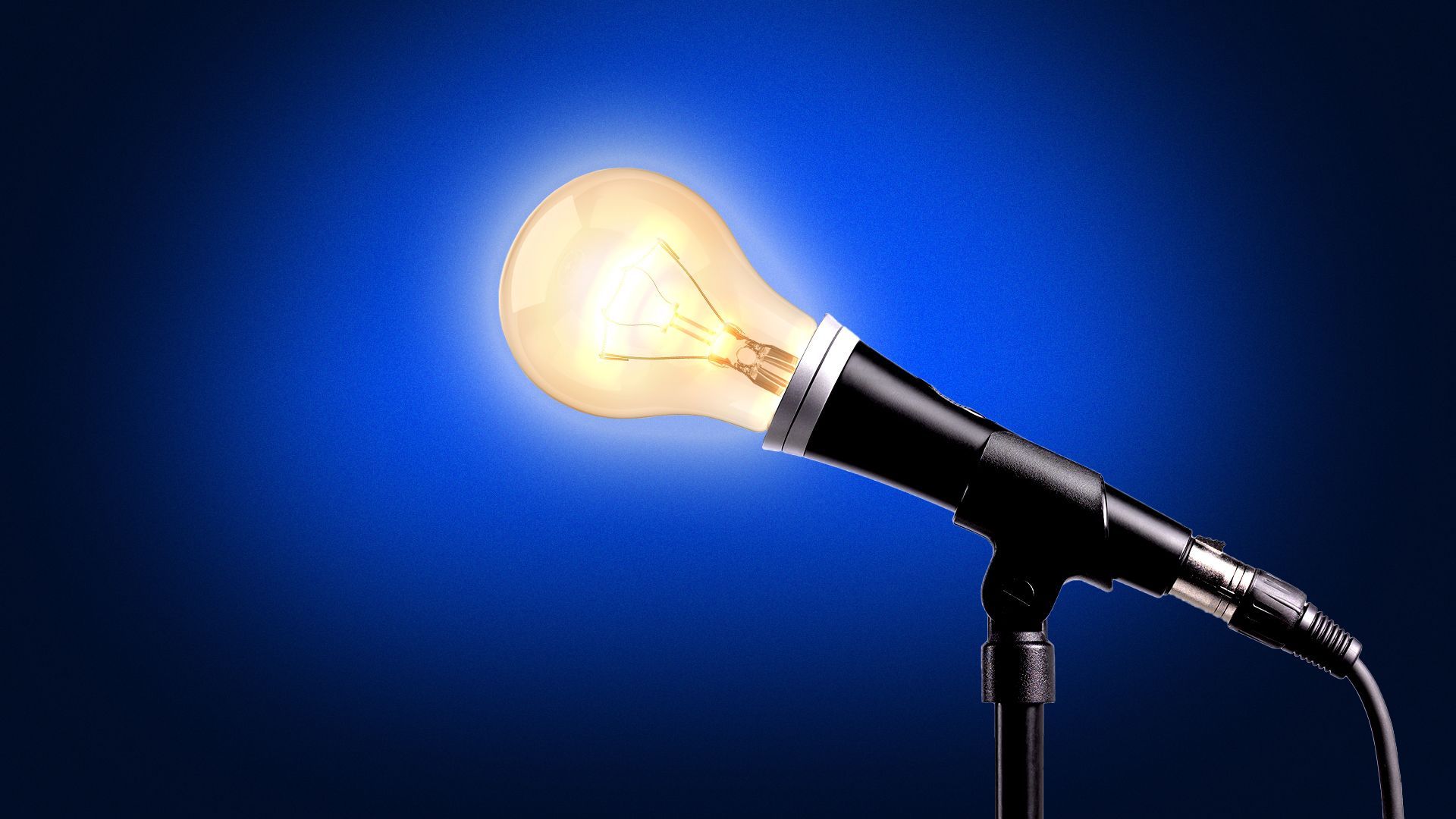 Taiwanese comedian Vickie Wang documents the rise of the Chinese comedy scene in a cleverly-named essay — "The Chinese People Have Stand-up," a play on Mao Zedong's famous declaration "the Chinese people have stood up."
"When I started out, the performers and clientele in Shanghai both skewed heavily expatriate. Most of the jokes hinged on how overwhelming it was to live in China as a foreigner, or even more cringe-worthy material about intercultural dating," she writes in the China Media Project. Wang performed as a stand-up comedian for years in Shanghai before moving to New York.
But beginning in 2016, a series of televised stand-up competions became popular in China, and inspired a new generation of young Chinese urban professionals to try their hand at live comedy.
Between the lines: "Stand-up comedy in China has thrived largely because most performers are cognizant of the CCP's redlines and are careful never to cross them," Wang writes.
"Comedians who perform in places free from such censorship concerns often prohibit filming or audio recording at shows, some going as far as organizing 'device-free' events to protect their material from being "burned" on social media."
Thanks to editor Alison Snyder, Aïda Amer on the Axios Visuals team and copy editor Nick Aspinwall.