Rahm Emanuel blasts China for Japanese seafood ban during Fukushima visit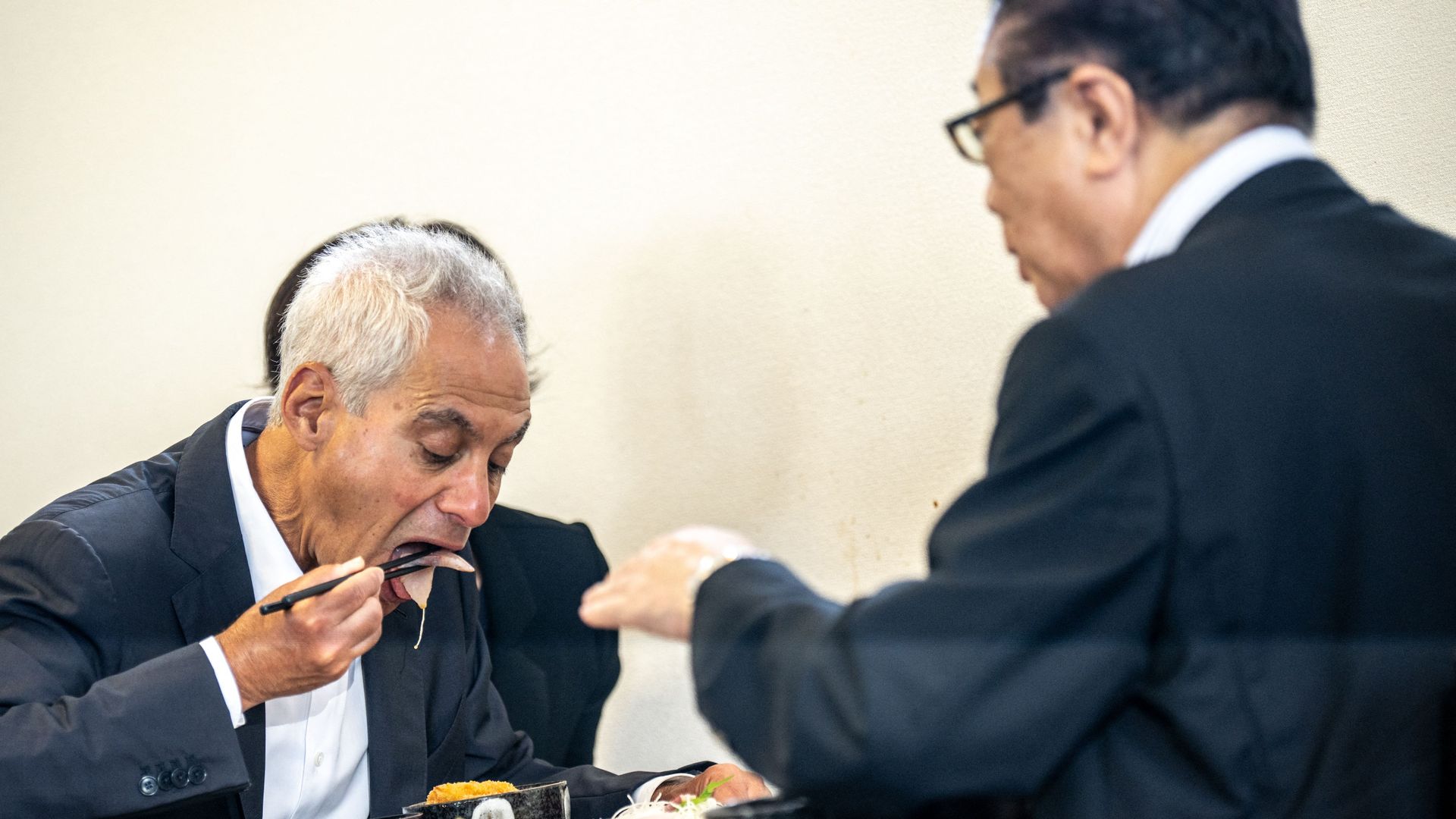 Rahm Emanuel, U.S. ambassador to Japan, punched back against China with a show of support for Japanese fishers and farmers, after the release of treated radioactive water from the crippled Fukushima nuclear power plant.
Why it matters: Although the treated water has been deemed safe by the International Atomic Energy Agency, Japan's decision to release the treated water was met with protests in South Korea and a Japanese seafood import ban in China.
The big picture: Ahead of his visit to the Fukushima region, Emanuel called out "China's baseless political and economic actions against Japan over the release of treated wastewater from the nuclear plant," in an op-ed.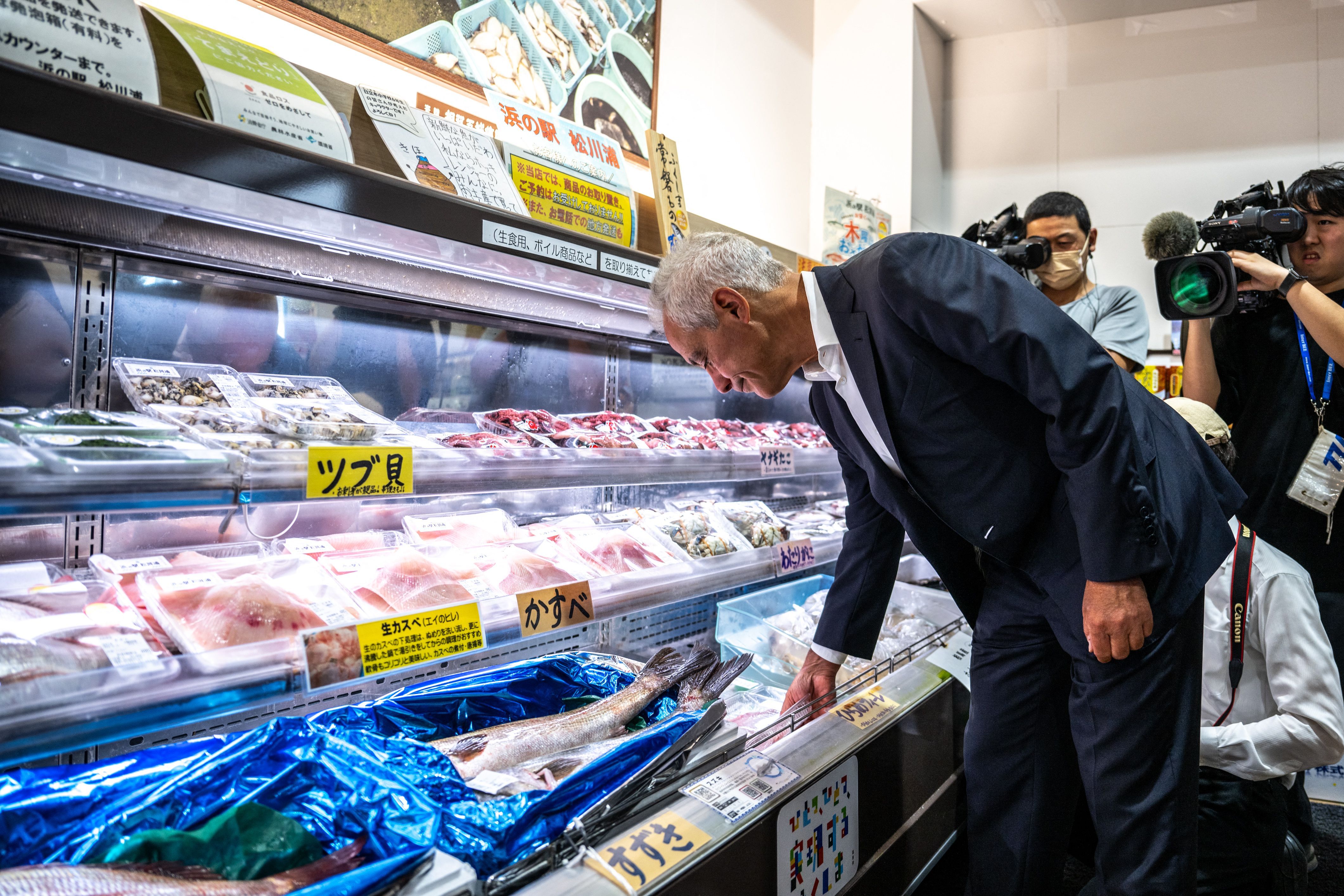 Worth noting: Japan has threatened this week to seek a reversal of China's seafood ban by filing a complaint to the World Trade Organization.
Flashback: In 2011, a massive earthquake unleashed a tsunami that wrecked the Fukushima plant and caused one of history's worst nuclear disasters.
Go deeper... Fukushima nuclear disaster: UN agency approves plan to release wastewater
Go deeper