UN agency says Japan can release radioactive Fukushima water into sea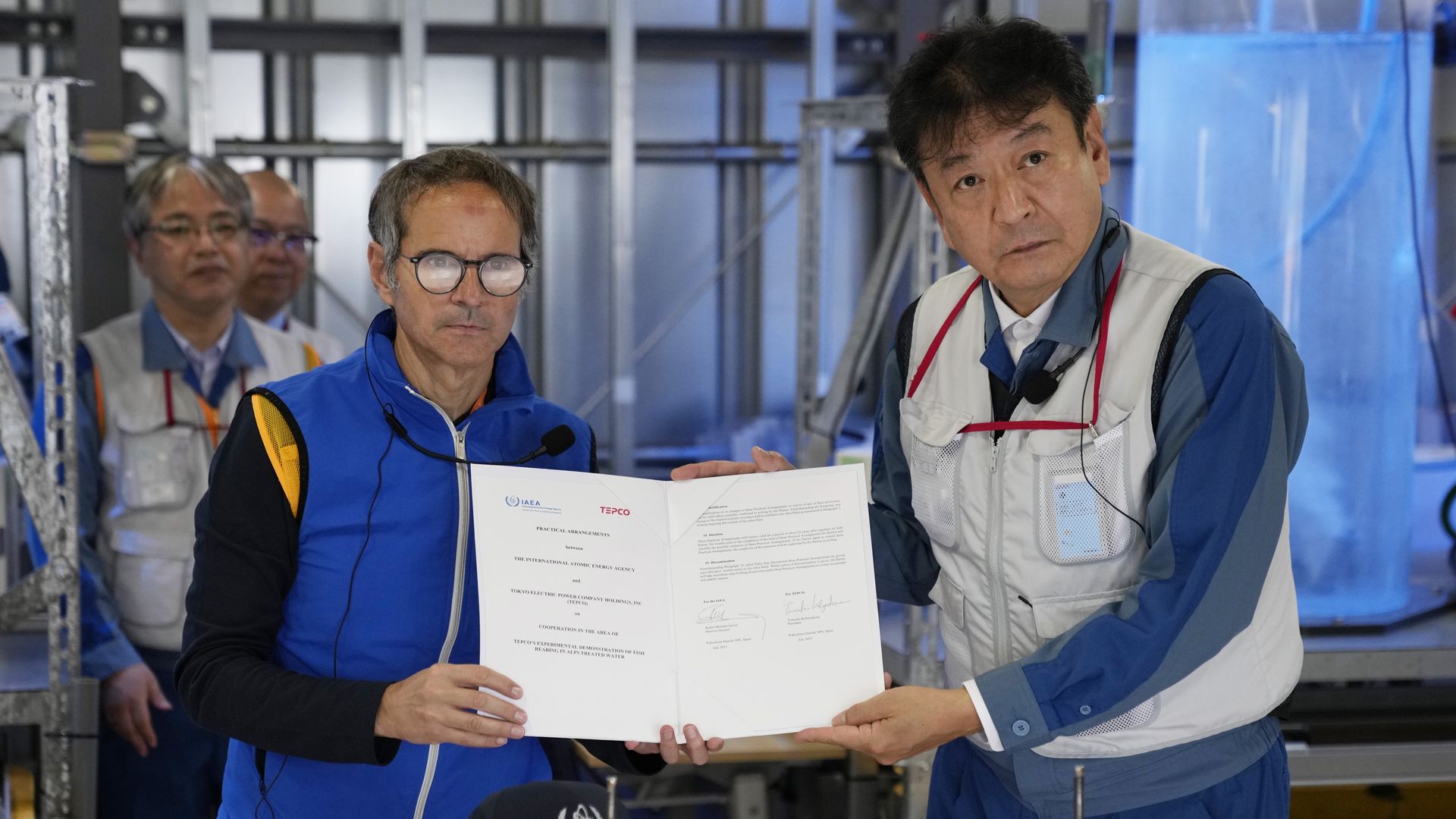 Japan could soon start releasing more than 1 million metric tons of treated radioactive water into the ocean following approval from the UN's nuclear safety watchdog.
Driving the news: The International Atomic Energy Agency conducted a safety review and concluded that a plan to release water stored at the Fukushima Daiichi nuclear power station complies with international safety standards.
Why it matters: The approval comes more than 12 years after the strongest recorded earthquake in Japan's history unleashed a powerful tsunami on the power plant, causing one of the world's worst nuclear disasters.
The Japanese government now has the UN agency's approval to start releasing contaminated wastewater from the accident, despite ongoing concern from fishermen, other nations, and some experts.
"The IAEA also said that the discharges of the treated water would have a negligible radiological impact to people and the environment," the agency said Tuesday.
A task force made up of nuclear safety experts from 11 countries assessed the plan for nearly two years and released a report.
Context: The Great East Japan Earthquake in 2011 caused nuclear meltdowns, and water was used to cool the reactors.
The contaminated water has been stored on-site, with more accumulating over the past decade.
Japan's government first announced the plan in 2021, and the country's Nuclear Regulation Authority had approved the plan in May.
How it works: The water stored has been treated to remove almost all radioactivity, aside from tritium, the UN agency said.
What's next: The IAEA will review the safety of the operation throughout the "decades-long process," said Rafael Mariano Grossi, the agency's director general.
Go deeper