Beijing bans Japanese seafood as Fukushima releases treated radioactive water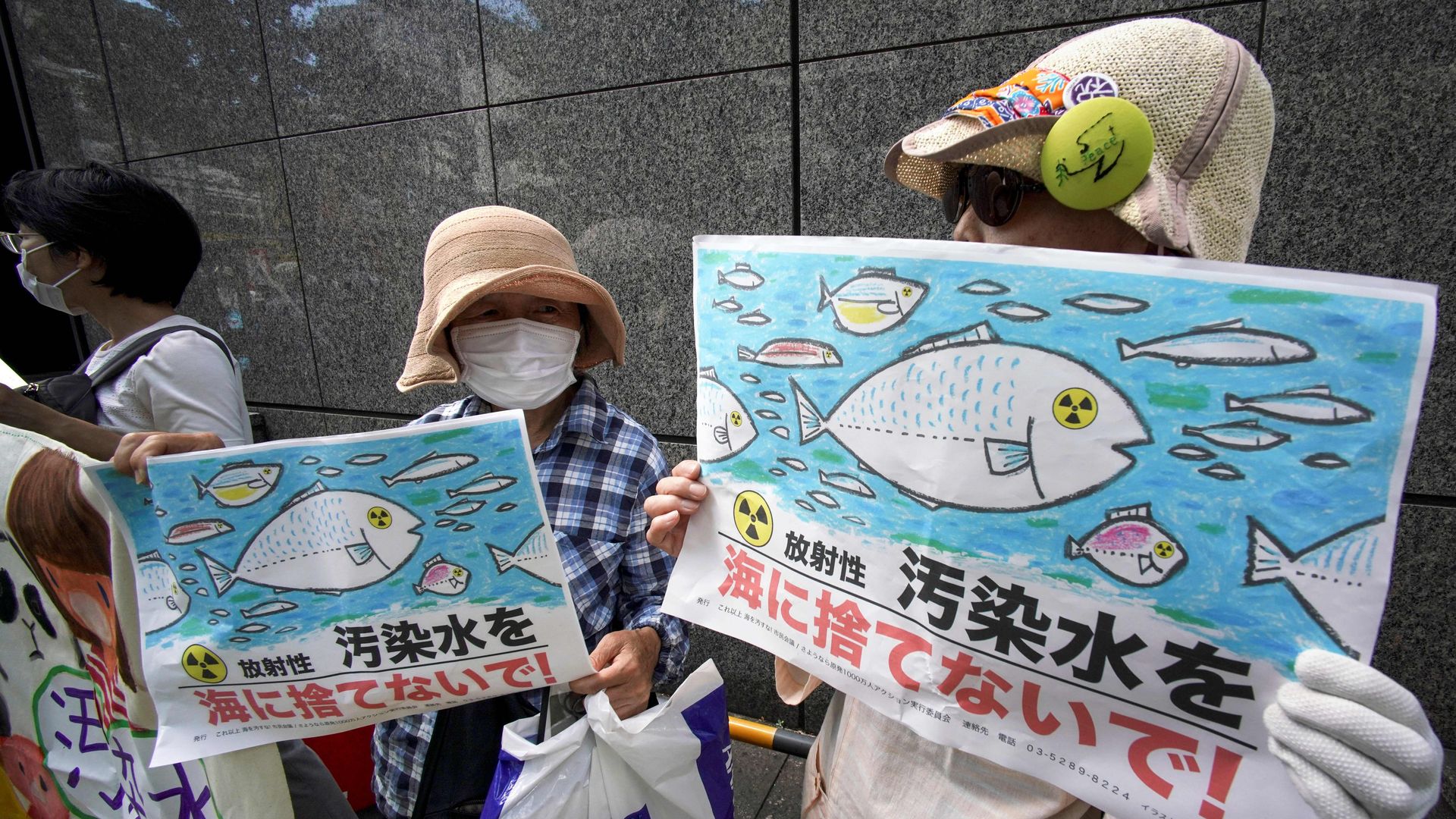 The operator of Japan's Fukushima nuclear plant announced Thursday it had begun releasing the first batch of treated radioactive water into the Pacific Ocean, 12 years after an earthquake-sparked tsunami caused its contamination.
Why it matters: The decision to release over one million metric tons of treated radioactive water that was deemed safe by the International Atomic Energy Agency drew opposition from Japanese fishing groups and prompted protests in South Korea and China. Beijing banned all Japanese seafood in response to Thursday's action.
The big picture: A team from the UN's IAEA was at the site in Ōkuma, Fukushima, Japan, as Tokyo Electric Power Company (TEPCO) began the release, per a statement from the IAEA.
IAEA director general Rafael Grossi said in a statement the team would "serve as the eyes of the international community and ensure that the discharge is being carried out as planned consistent with IAEA safety standards."
What they're saying: A Chinese customs official said in a statement announcing the ban that took immediate effect that Beijing was "highly concerned about the risk of radioactive contamination" from Japanese food exports.
Chinese Foreign Ministry spokesperson said in a statement that China's ruling Communist Party "firmly opposes and strongly condemns" the release and that officials had "made serious demarches to Japan and asked it to stop this wrongdoing."
The spokesperson added that by "dumping the water into the ocean, Japan is spreading the risks to the rest of the world and passing an open wound onto the future generations of humanity."
The other side: Tokyo officials accused their Beijing counterparts of spreading "scientifically unfounded claims."
Editor's note: This article has been updated with new details throughout.
Go deeper