Axios AM
October 06, 2020
☕ Good Tuesday morning. Today's Smart Brevity™ count: 1,290 words ... 5 minutes.
1 big thing: Risks rise in West Wing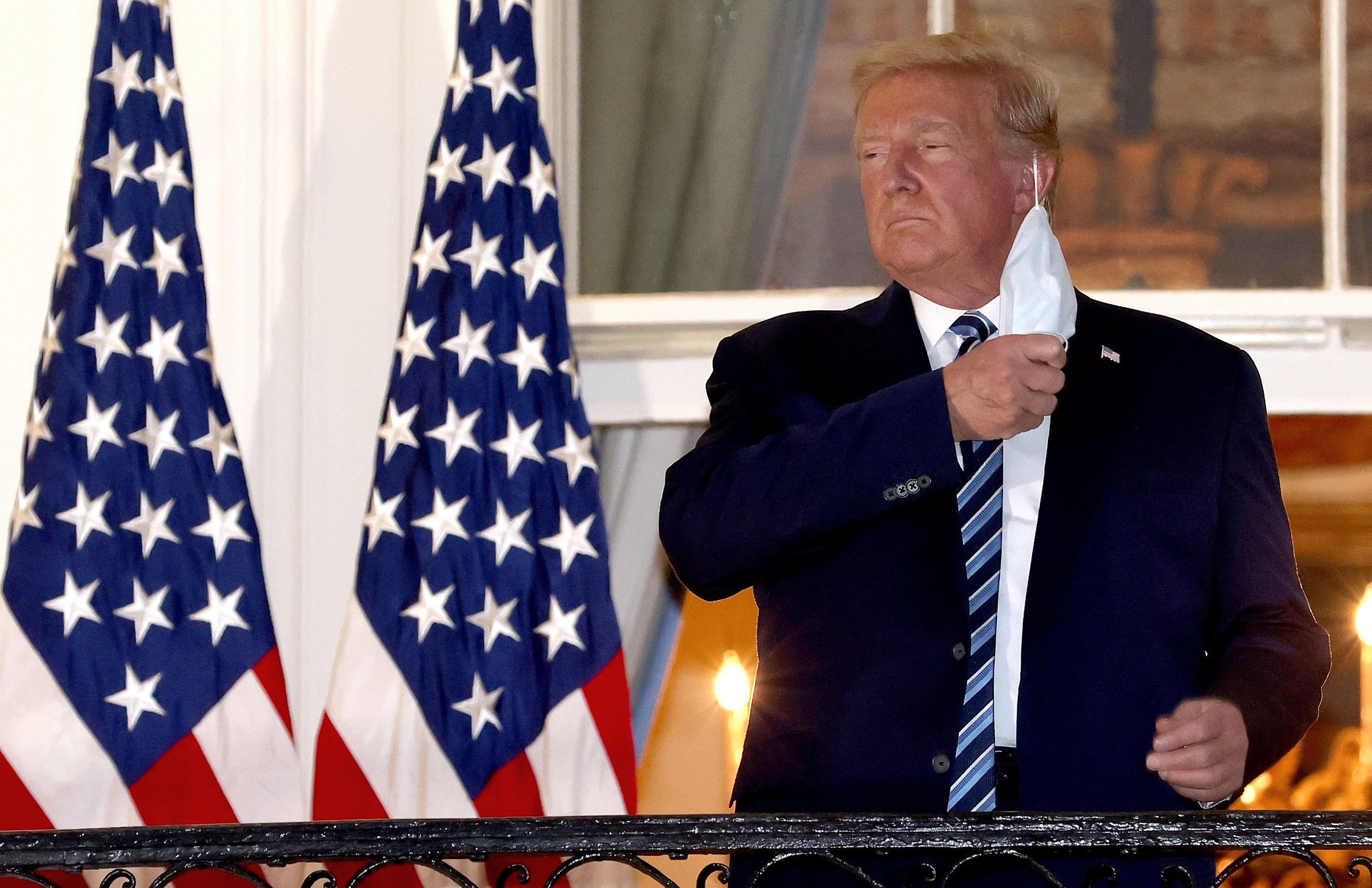 White House aides have advised President Trump to avoid the Oval Office while he's still infected. But they're making arrangements for him to work out of the Diplomatic Reception Room, and use it as a backdrop for future televised remarks, two White House officials tell Axios' Alayna Treene.
Why it matters: The preparations show that far from bunkering down in the residence until he's well, Trump is considering remaining active while he recovers from COVID.
Any Trump movement in the West Wing would create a series of risks for his staff.
A taste of Trump's attitude about the virus played out on live TV last evening as he returned by Marine One at sunset after three nights at Walter Reed: He walked up to a White House balcony, took off his mask for the cameras, put it in his jacket pocket, adjusted his suit, straightened his tie and lingered to give purposeful thumbs-ups and salutes.
"Don't be afraid of Covid," he tweeted — the exact opposite of what any medical or public-health professional will tell you. "Don't let it dominate your life. We have developed, under the Trump Administration, some really great drugs & knowledge. I feel better than I did 20 years ago!"
"Will be back on the Campaign Trail soon!!!" he added.
Reflecting widespread dismay among administration officials, a White House source told Axios' Alexi McCammond:
"It's insane that he would return to the White House and jeopardize his staff's health when we are still learning of new cases among senior staff. This place is a cesspool."
"He was so concerned with preventing embarrassing stories that he exposed thousands of his own staff and supporters to a deadly virus. He has kept us in the dark, and now our spouses and kids have to pay the price. It's just selfish."
The big picture: The White House — despite its infinite access to the best resources available — continues to respond to its own coronavirus outbreak about as recklessly as possible, Axios' Caitlin Owens writes.
The White House is doing only minimal contact tracing, and hasn't sought help from the CDC, the N.Y. Times reports (subscription). The White House has decided not to trace the contacts of attendees at last weekend's Rose Garden event celebrating the nomination of Judge Amy Coney Barrett to the Supreme Court.
Mayor Muriel Bowser said D.C. officials have been unsuccessful in trying to connect with the White House to assist with contact tracing: "We have reached out to the White House on a couple of different levels, a political level and a public health level."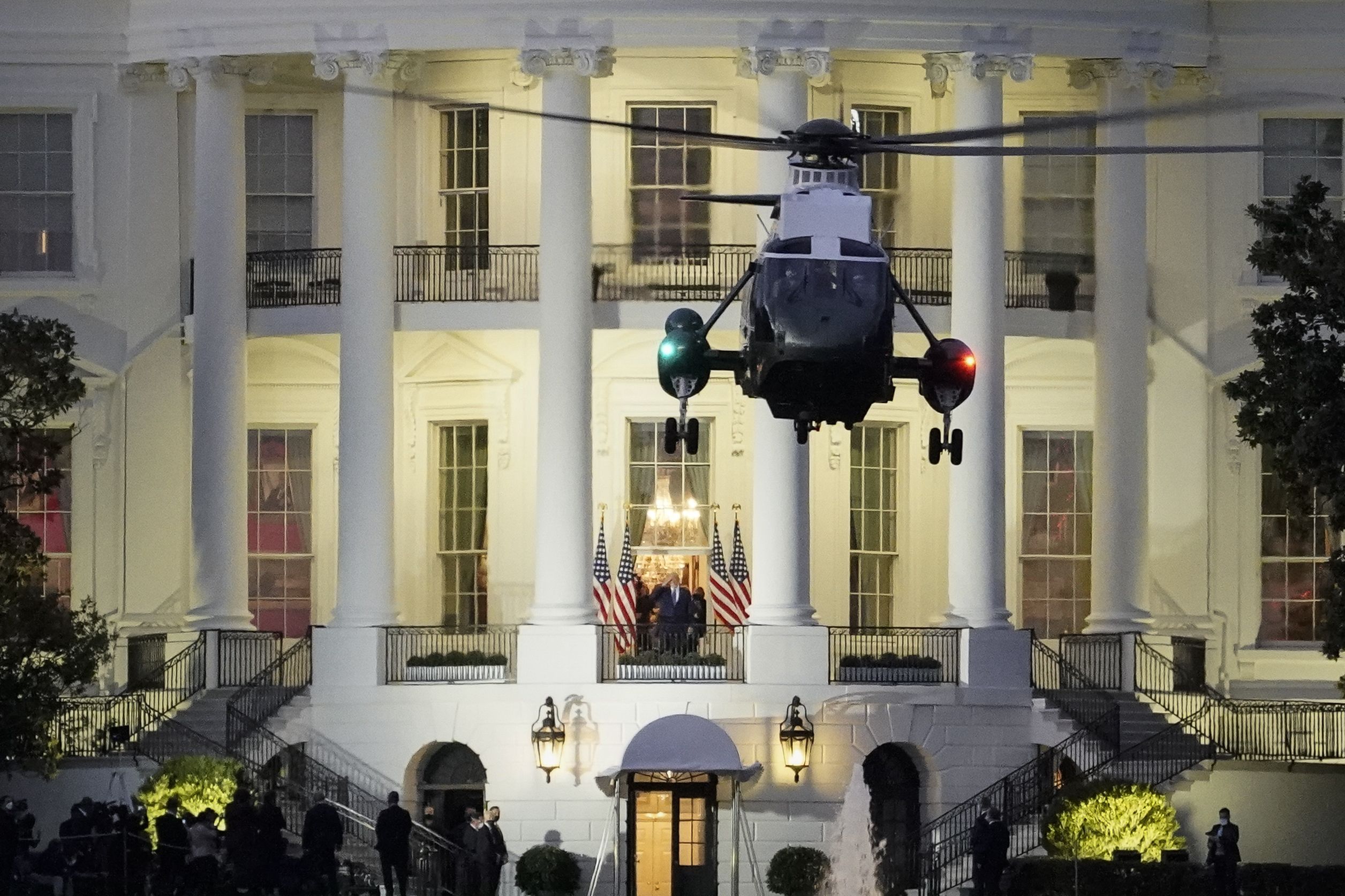 Among those endangered by Trump's approach:
"The White House residence staff members are largely Black and Latino, and often elderly, according to Kate Anderson Brower, who compiled a trove of interviews with former staffers for her book ''The Residence,'" the WashPost reports. There are about 90 full-time ushers, butlers, housekeepers, valets, florists, engineers and cooks.
"For the Secret Service, a New Question: Who Will Protect Them From Trump?" says a N.Y. Times headline.
White House reporters are increasingly anxious and angry, Axios' Sara Fischer reports. N.Y. Times White House correspondent Michael Shear, who tested positive, tells Axios: "My wife has now tested positive for COVID. The collateral damage is going to be pretty significant, I think."
Editor's note: This item has been corrected to reflect the fact that the Diplomatic Reception Room is not located in the West Wing.
2. Axios-Ipsos poll: Trump illness could juice mask use
The Axios/Ipsos Coronavirus Index found that 21% of respondents said they'd be more likely to wear a mask in the wake of President Trump's illness, Axios managing editor David Nather writes.
21% said they'd be more likely to keep a six-foot distance.
But the numbers were a wash as to whether people would trust Trump more or less to provide accurate information on the coronavirus.
"America is so polarized and this is so crystallized, there's no budging things," said Cliff Young, president of Ipsos U.S. Public Affairs.
3. Plexiglass and moon suits
Sen. Kamala Harris and Vice President Pence will be separated by plexiglass at tomorrow's V.P. debate in Salt Lake City, Axios' Alexi McCammond reports.
The Commission on Presidential Debates approved the divider at the request of Democrats. There will also be plexiglass between the candidates and the moderator, Susan Page of USA Today.
Last week, during the first debate for the South Carolina Senate race, Democrat Jaime Harrison put a plexiglass barrier between himself and Sen. Lindsey Graham.
Pence spokesperson Katie Miller told Axios: "If Sen. Harris wants to use a fortress around herself, have at it."
👨🏽‍🚀 Sen. Ron Johnson (R-Wis.), who has tested positive, said he'll go to the Capitol "in a moon suit," if necessary, to vote to confirm Judge Amy Coney Barrett to the Supreme Court.
4. Worth 1,000 words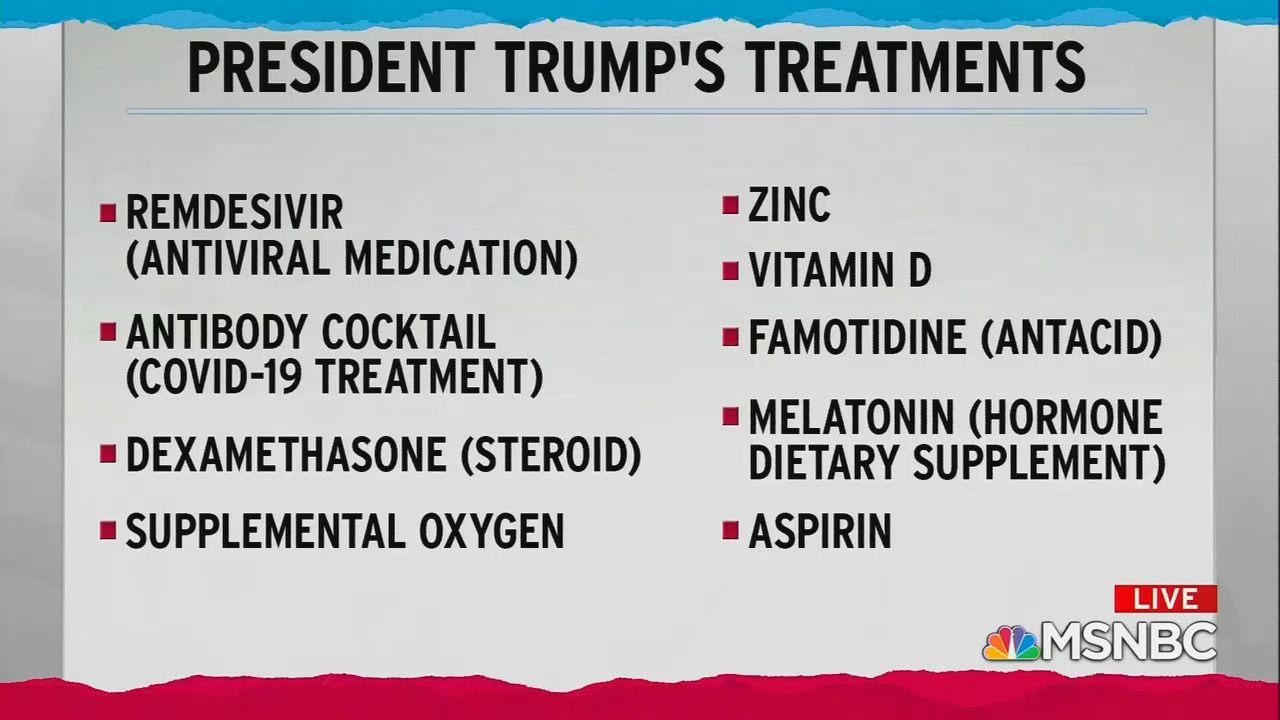 Republicans who have tested positive ...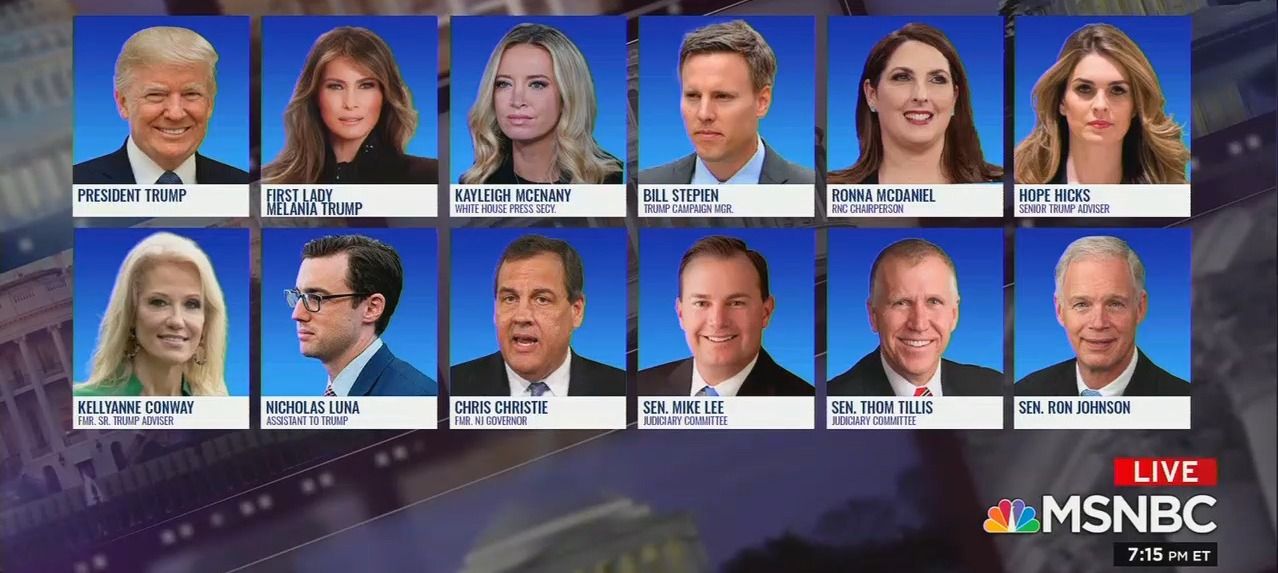 5. Brands are changing space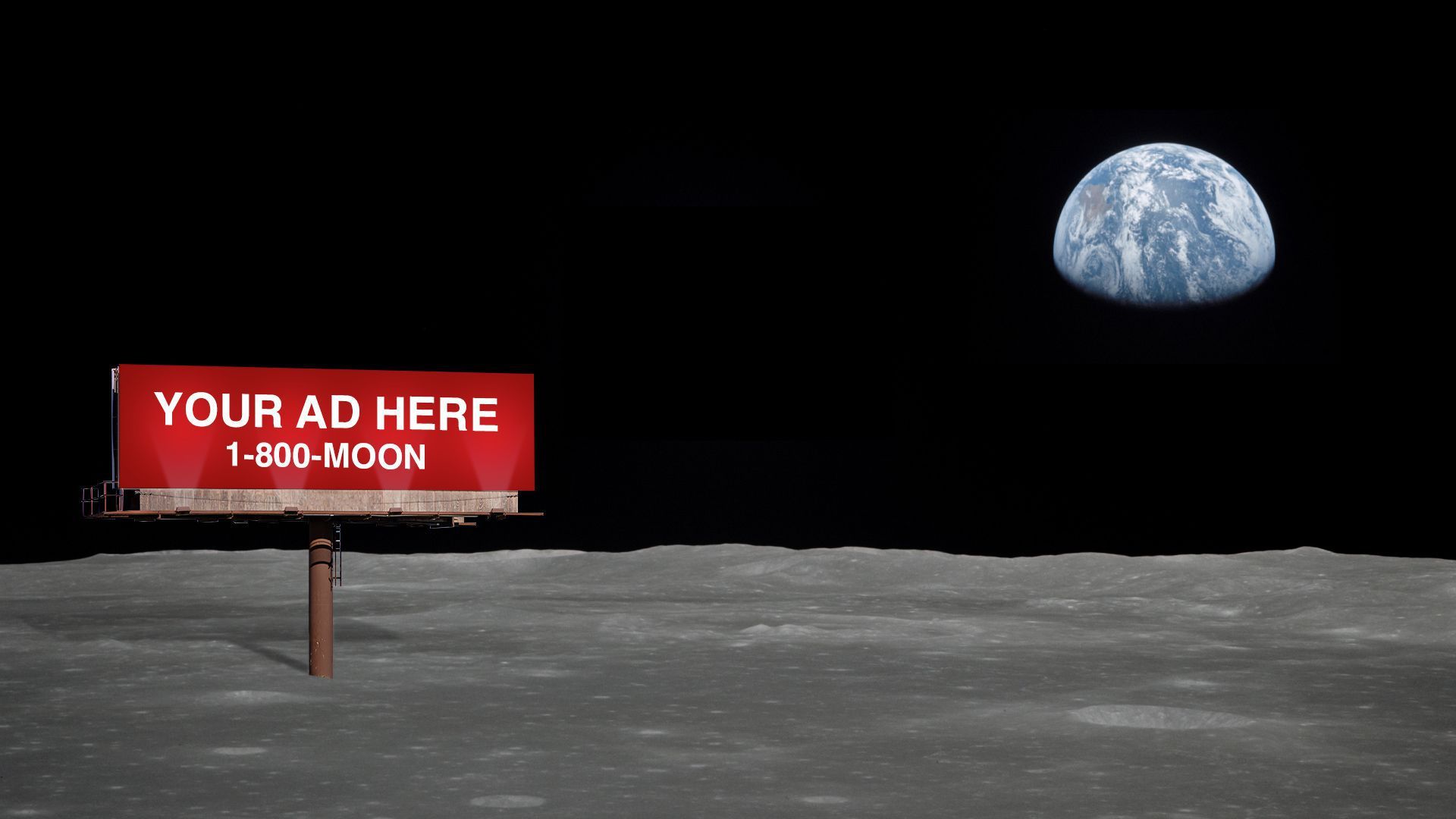 Space — once the purview of the wealthiest and most technologically advanced nations — is now open to brands, private citizens and commercial companies, all at NASA's urging, Axios Space author Miriam Kramer writes.
Why it matters: The commercialization of spaceflight has flung open the door to branding and marketing in space that will change everyone's relationship with the cosmos.
Estée Lauder sent its Advanced Night Repair skincare product to the International Space Station aboard a Cygnus spacecraft launched Friday. Astronauts will photograph it for the company's social media accounts.
6. Fauci's advice to young people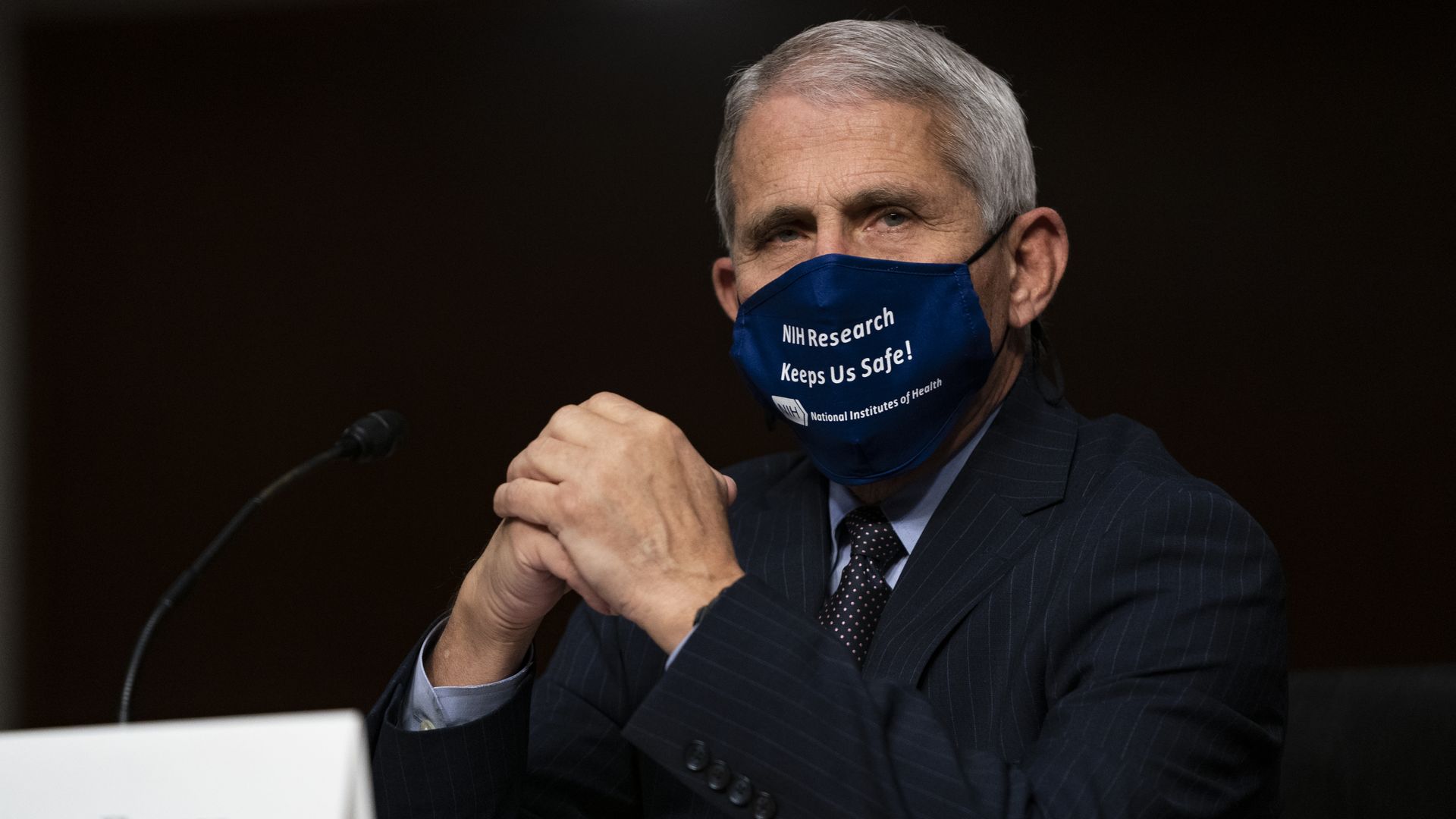 Axios' Margaret Talev interviewed Dr. Anthony Fauci yesterday during a Partnership for Public Service Zoom ceremony awarding him the top honor of the Samuel J. Heyman Service to America Medals® (Sammies).
Fauci had this advice to doctors, scientists or aides in government who may be under pressure to give upbeat or politically helpful assessments:
Whenever you walk into the White House, or to a congressional chamber, tell yourself that "this might be the last time that I'm walking into that place ... I might have to say something that's going to get people to not like what they're hearing, and might have them not ask me back."
So, would I rather be on the right side of the truth, or would I like to be asked back because I told somebody something that they wanted to hear? ... And ... though over many years now — through Reagan, through George H.W. Bush, through Clinton, through George W. Bush, through Obama and now even through President Trump — I have had to, more often than you would think, tell people things that they did not want to hear. And I'm still here.
7. The way to win: Wisdom from science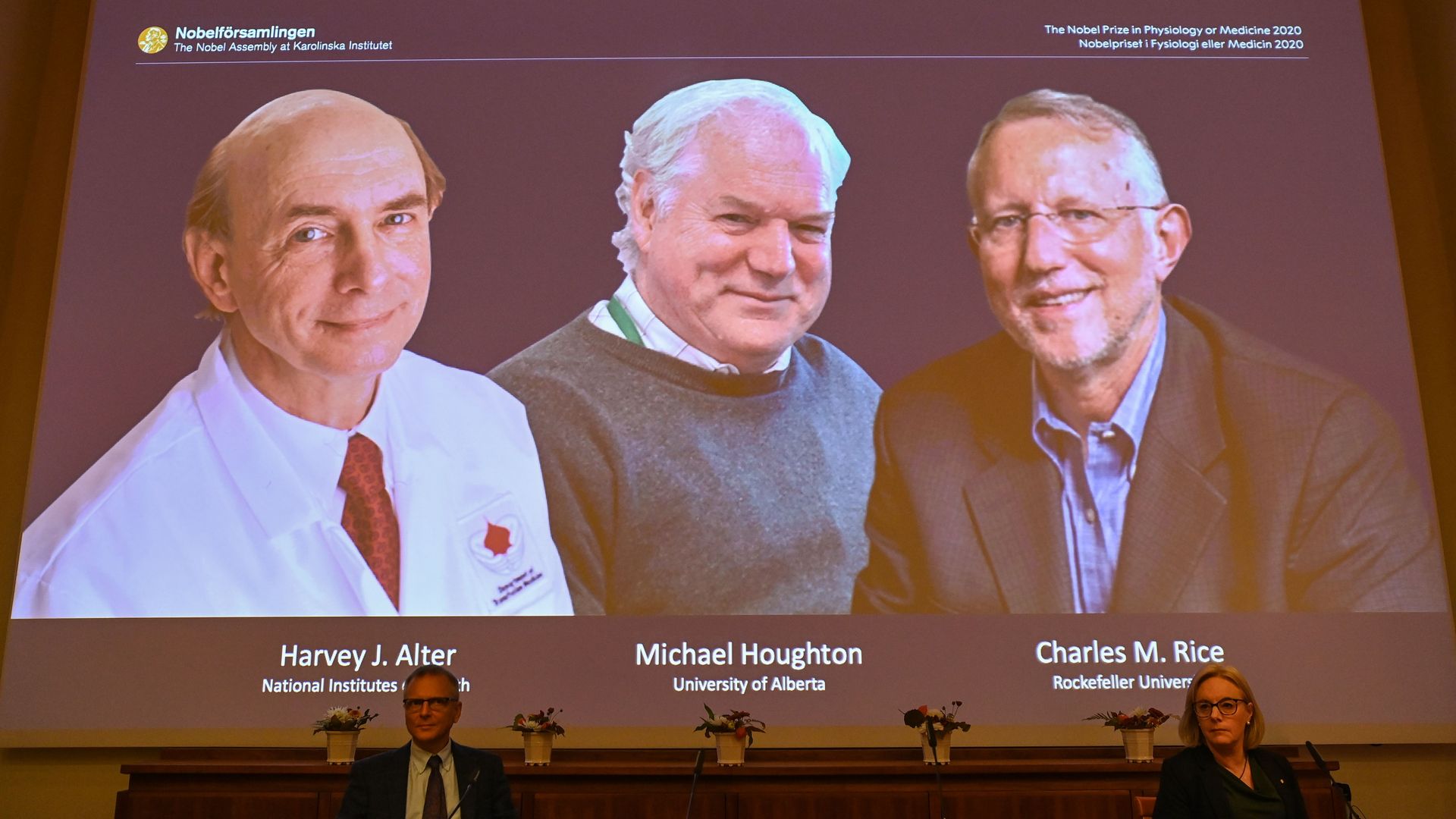 N.Y. Times Quote of the Day ... Michael Houghton, who along with two other scientists was awarded the Nobel Prize in Physiology or Medicine for the discovery of the hepatitis C virus:
Great science is often a group of people.
8. Biden's Ice Bucket Challenge: #ImVotingFor
To try to revive the online frenzy of 2014's Ice Bucket Challenge, Joe Biden's campaign today launches an #ImVotingFor social-media campaign, led by high-profile surrogates who have a combined 150+ million followers.
How it works: The partners — elected leaders, digital creators and celebrities — will tag three people with #ImVotingFor, and ask them to do the same.
"Participants will post a photo on Instagram of a loved one, someone they admire, their  community, etc. — and share why their vote this year is for them." This could include "a loved one with a pre-existing condition or a child who will be impacted by climate change or a personal hero like John Lewis."
Launch participants include: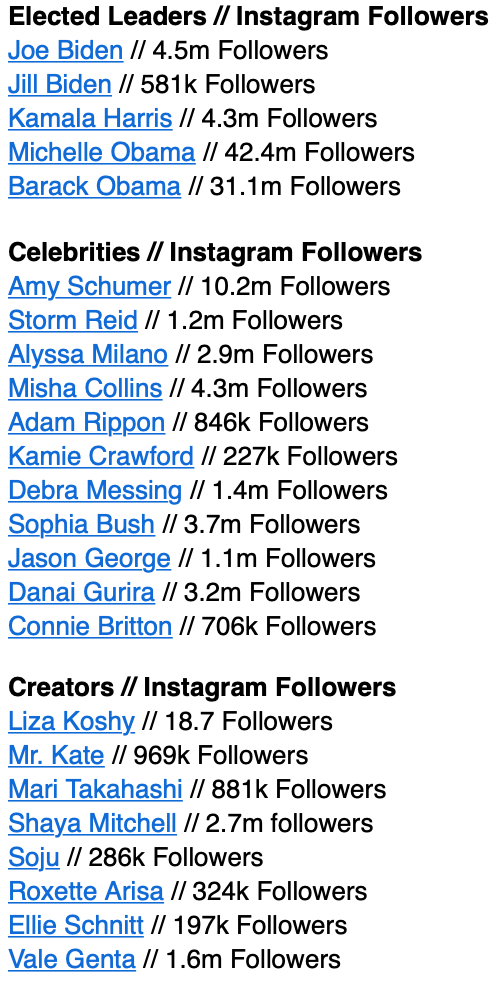 Live links to the participants.

9. NFL warns of COVID forfeits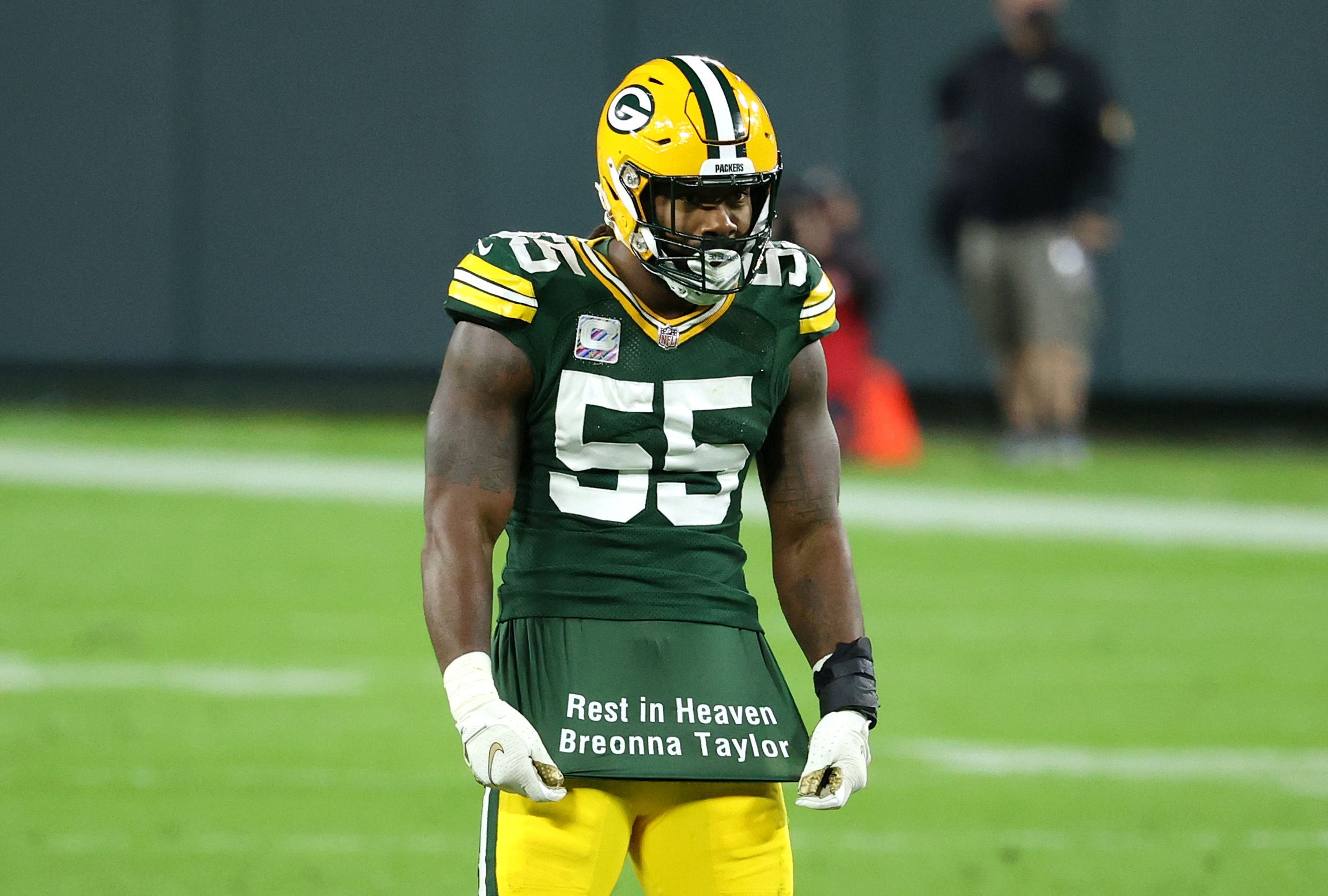 NFL Commissioner Roger Goodell warned the league's 32 teams of penalties including potential loss of draft choices or forfeits of games for violations of COVID protocols that force changes in the schedule, AP reports.
Goodell wrote in a memo: "[A]ct as if every person you come in contact with has a COVID infection and take appropriate precautions."
The context: The NFL was forced to reschedule Sunday's game between the Steelers and Titans when Tennessee had the league's first coronavirus outbreak, which affected 20 organization members, including 10 players.
The league is considering requiring masks or shields during practices and walk-throughs, decreasing the size of the traveling party to games, and daily consultation of data from proximity tracking devices.
10. 1 smile to go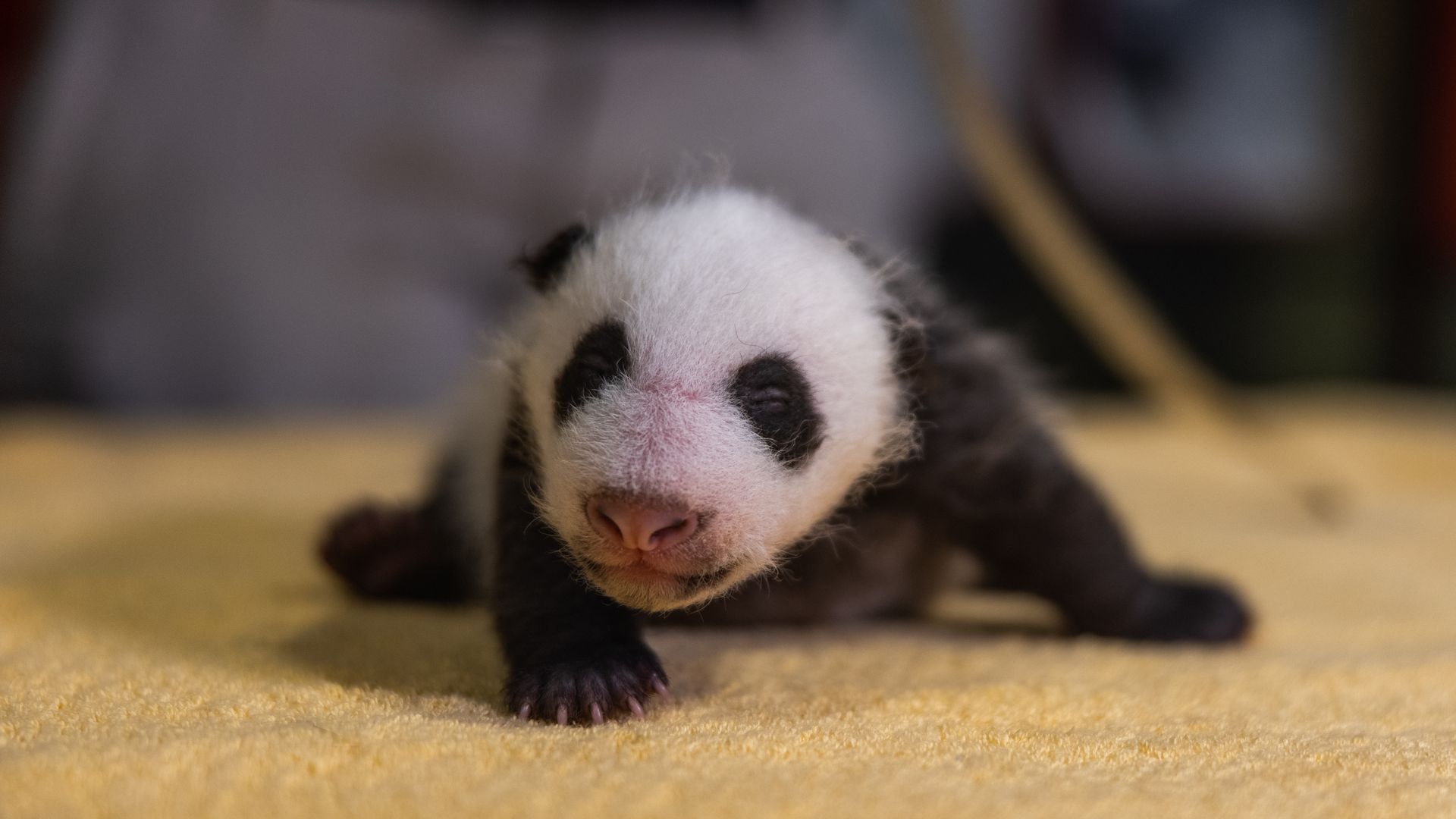 The National Zoo said its 6-week-old giant panda cub is male, based on DNA analysis:
A painting [blue paw marks] created by male giant panda Tian Tian (tee-YEN tee-YEN), the cub's father, was used to reveal the sex of the cub to giant panda keepers and fans online.
The cub weighs 3.6 pounds and measures 14 inches from nose to tail tip.
Video of the panda gender reveal.
📱 Thanks for starting your day with us. Invite your friends to sign up for Axios AM/PM.