January 09, 2023
1 big thing: McCarthy's red meat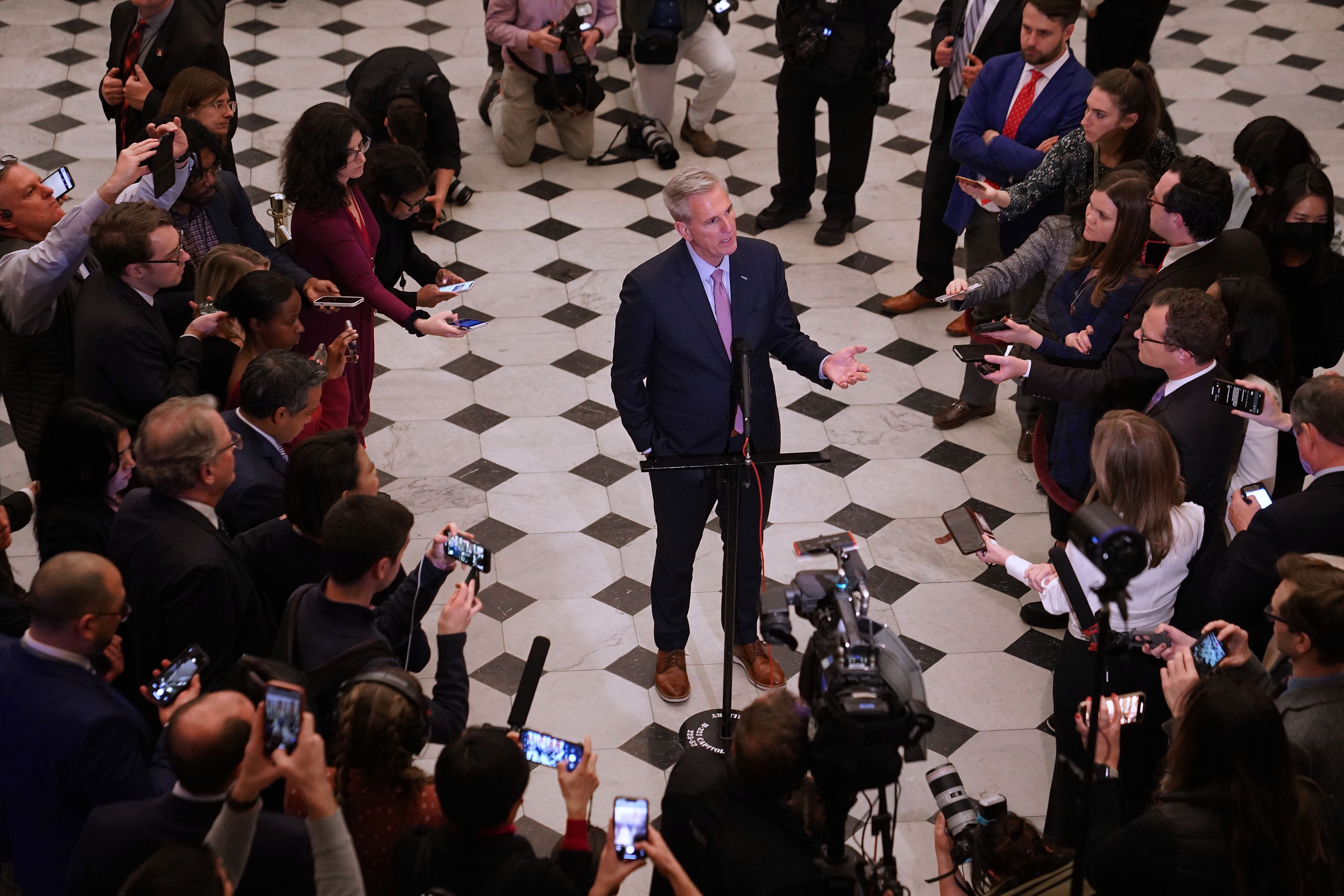 House Republicans plan to launch a new investigative panel this week that will demand copies of White House emails, memos and other communications with Big Tech companies, top sources tell Axios.
Why it matters: Speaker Kevin McCarthy plans a quick spate of red-meat actions and announcements to reward hardliners who backed him through his harrowing fight for the gavel.
The new panel, the Select Subcommittee on the Weaponization of the Federal Government, is partly a response to revelations from Elon Musk in the internal documents he branded the "Twitter Files."
House conservatives requested the subcommittee. McCarthy granted it as he worked to wrangle votes.
I'm told the subcommittee will be chaired by House Judiciary Chairman Jim Jordan — a close McCarthy ally, and a favorite of the hard right.
The probe into communications between tech giants and President Biden's aides will look for government pressure that could have resulted in censorship or harassment of conservatives — or squelching of debate on polarizing policies, including the CDC on COVID.
The request for documents will be followed by "compulsory processes," including subpoenas if needed, a GOP source tells Axios.
In December, Jordan wrote letters to top tech platforms asking for information about "'collusion' with the Biden administration to censor conservatives on their platforms."
The subcommittee's top target is what Republicans call "the politicization of the FBI," including scrutiny of the investigations of Russian interference in the 2016 election.
The subcommittee also will look into Anthony Fauci and his approach to COVID misinformation and disinformation ... the Justice Department's interaction with local school boards on masking and other COVID policies … and the Department of Homeland Security's failed effort to create a Disinformation Governance Board.
Ian Sams, a White House spokesman on investigations, tweeted last month after news of the committee broke:
"House Republicans continue to make clear that they're focused on pointless political stunts ... instead of working with [Biden] or congressional Dems to take on the issues Americans care about like tackling inflation."
🔭 Zoom out: McCarthy, 57, signaled aggressive plans in his victory speech just after he finally won the gavel in Saturday's wee hours:
"We're going to pass bills to fix the nation's urgent challenges — from wide-open Southern borders, to American last energy policies, to woke indoctrination in our schools," he said.
"We'll also address America's long-term challenges — the debt and the rise of the Chinese Communist Party," he said, vowing to "hold 'the Swamp accountable — from the withdrawal [from] Afghanistan to the origins of COVID and to the weaponization of the FBI."
One of the most aggressive panels will be the House Committee on Oversight and Reform, which will change its name under Chairman James Comer (R-Ky.) to the House Committee on Oversight and Accountability.
On NBC's "Meet the Press" yesterday, Comer brought up his plans to hold hearings on "Biden family influence-peddling," telling Chuck Todd: "[L]et me be clear — we're not investigating Hunter Biden, we're investigating Joe Biden."
McCarthy said the new bipartisan Select Committee on China will "investigate how to bring back the hundreds of thousands of jobs that went to China."
The bottom line: It's all an effort by Republicans to show unity after the speakership crackup.
2. 🇧🇷 Echoes of Jan. 6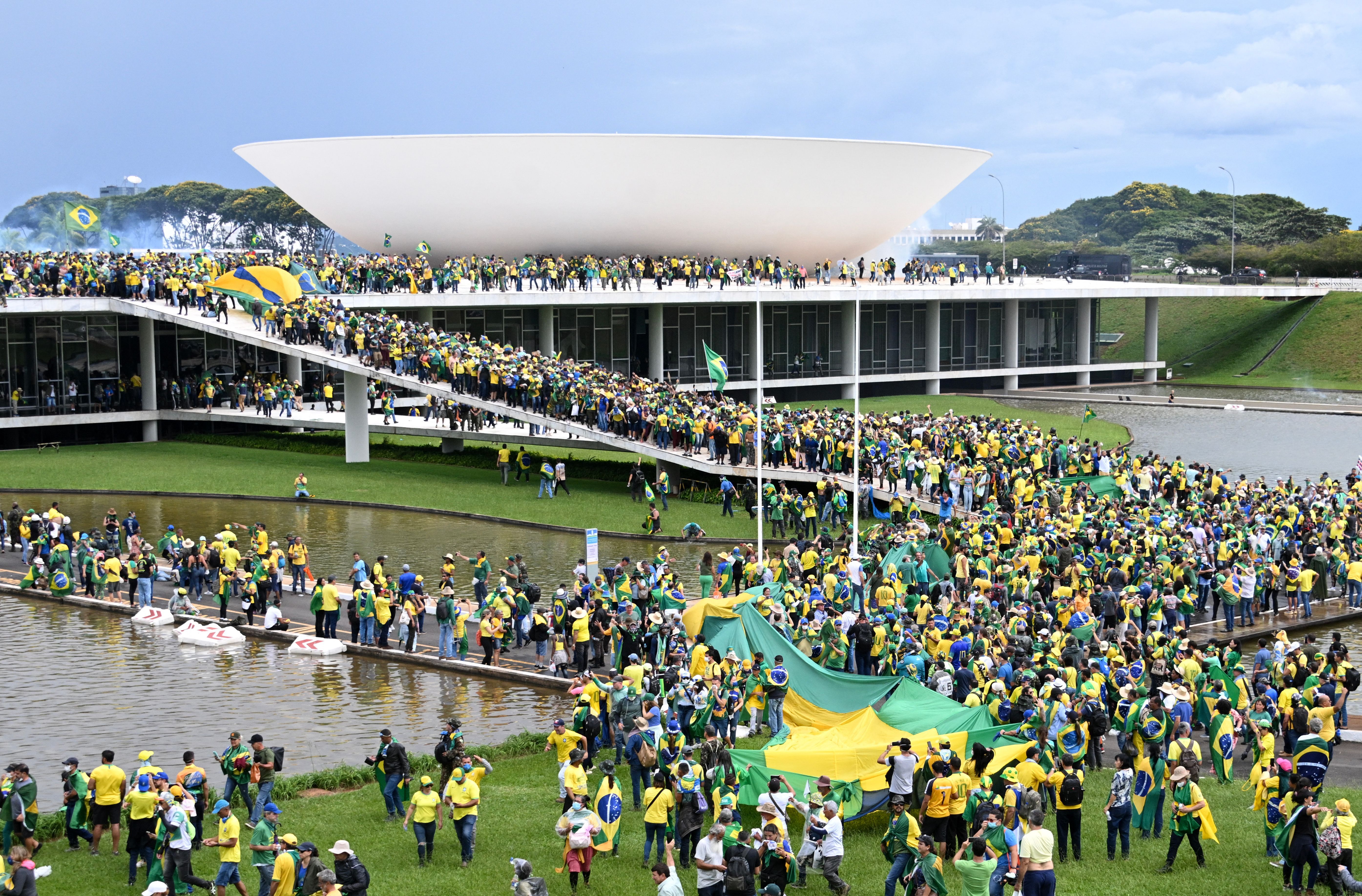 Thousands of supporters of Brazil's right-wing former president, Jair Bolsonaro, stormed the National Congress, Supreme Court and presidential palace in Brasilia, the capital — an invasion echoing the U.S. Capitol riot, Axios' Ivana Saric writes.
It was the worst attack on Brazil's institutions since democracy was restored 38 years ago, and drew global condemnation, Reuters reports.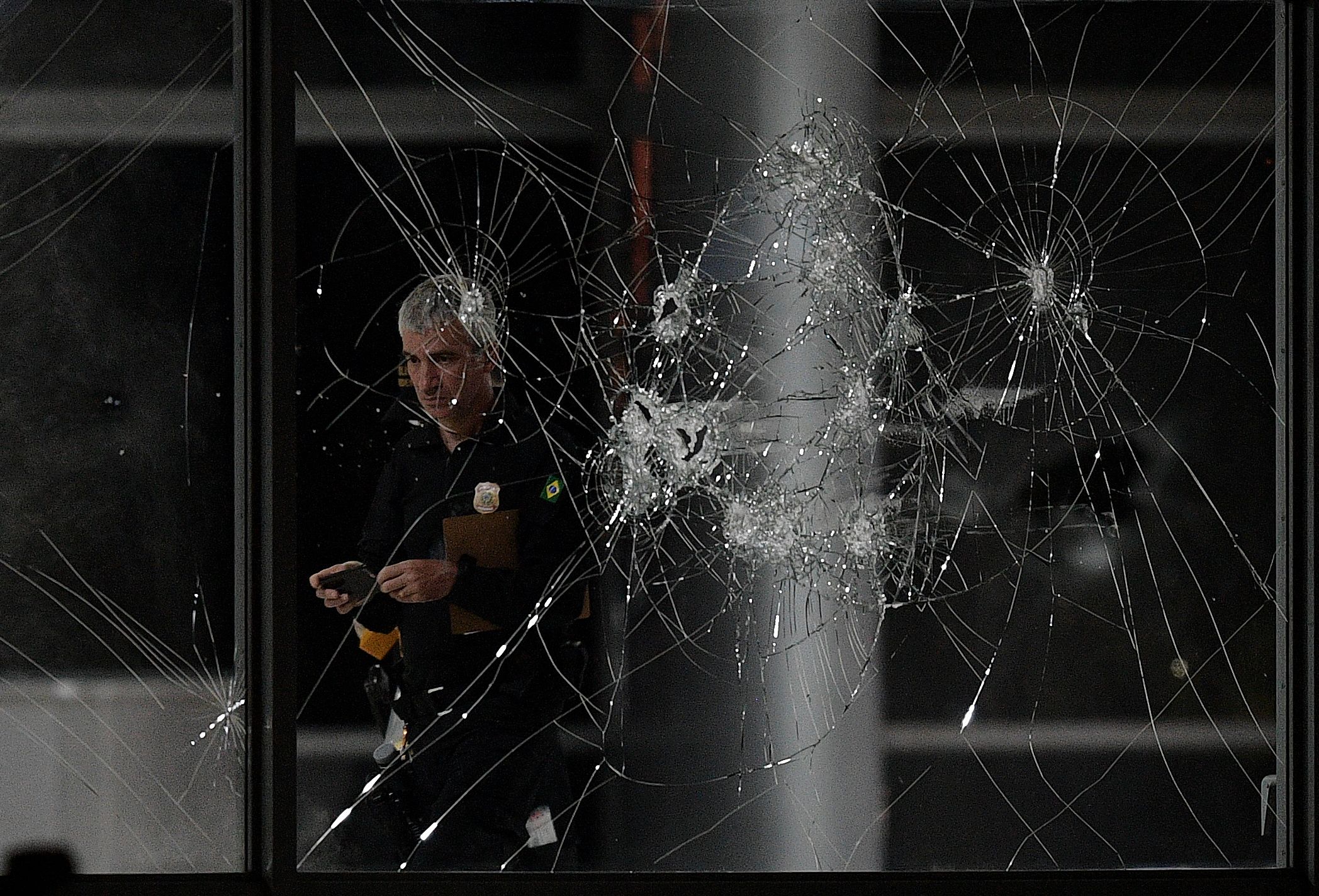 News footage showed protesters climbing onto the Congress building's roof, smashing glass windows and doors, and trashing furniture.
The assault raised questions among allies of Lula, the new president, who was inaugurated just last week: How had security forces in the capital been so unprepared — and easily overwhelmed by rioters who had discussed plans on social media for days about gathering for weekend demonstrations?
3. ⛏️ Changing job: Archaeologist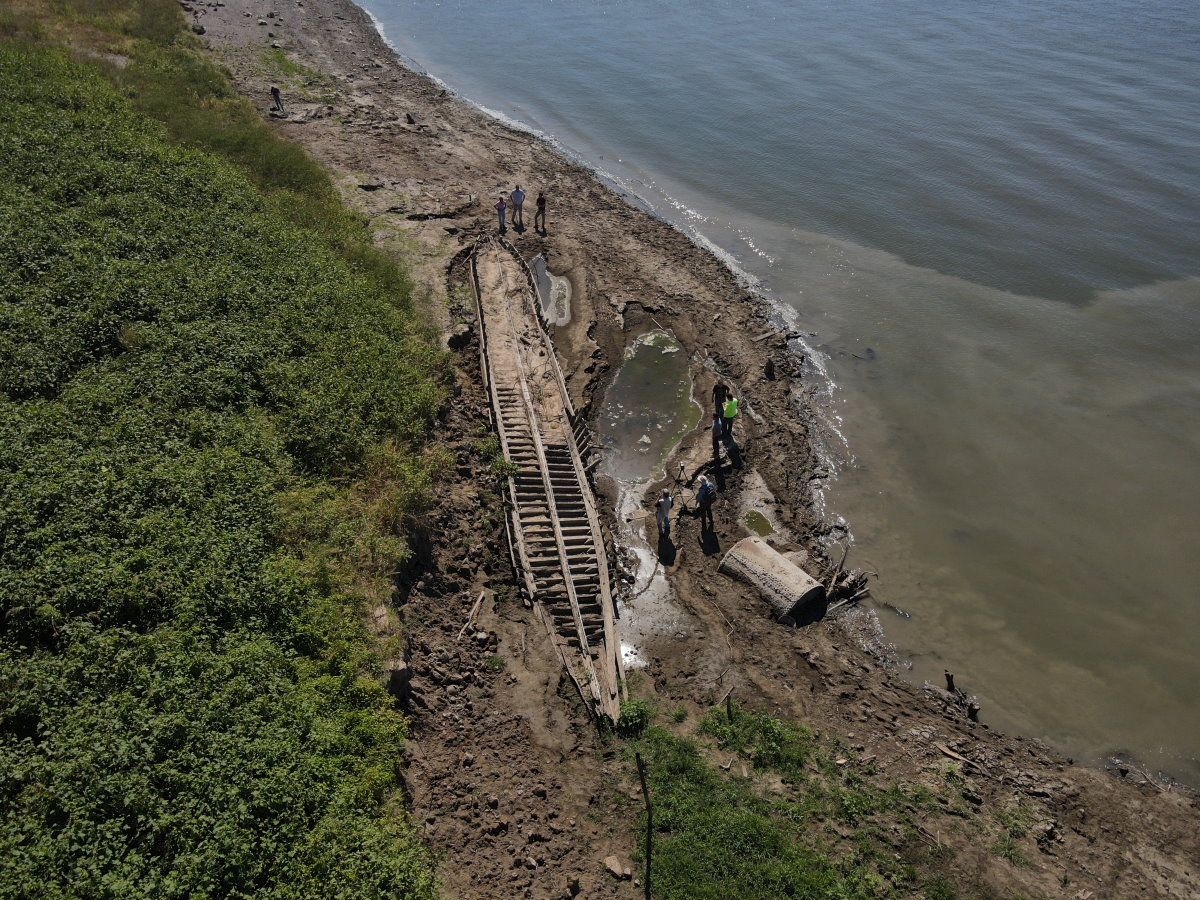 Climate change is rapidly changing the job of the modern archaeologist, Jennifer A. Kingson writes for Axios What's Next.
Flooding, wildfires and other extreme weather-related curveballs are damaging or destroying excavation sites — but exposing others to view for the first time in living memory.
Why it matters: Important cultural treasures and historical records are at stake, as newly visible heirlooms from the past are damaged —or as looters or curiosity-seekers grab souvenirs.
Archaeologists are bracing for more research sites to be washed away or degraded.
Artifacts can be damaged by many phenomena — coastal erosion, mudslides, shifting sands that bury ruins — depending on local topography.
Last summer brought a global bonanza as widespread drought revealed previously buried treasure.
Less wondrous: Dozens of explosives-laden German warships sunk in 1944 in the Danube.
4. 📷 1,000 words: Biden @ the border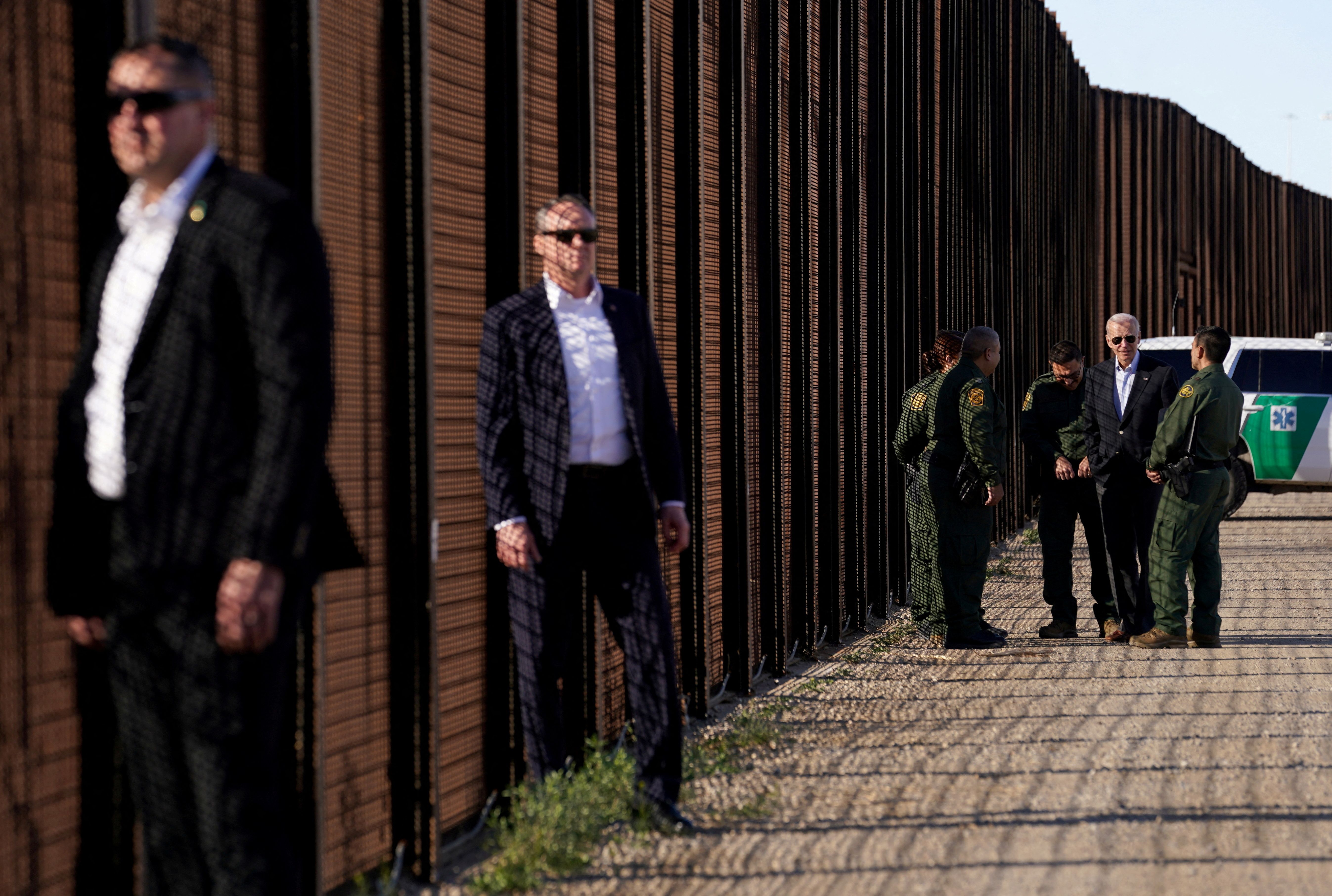 President Biden wakes up in Mexico City this morning, after visiting El Paso, Texas, yesterday — his first trip as president to the border.
"If I could wave the wand, what should I do?" Biden asked aid workers at the El Paso County Migrant Services Center.
The answer wasn't audible. More on the visit.
5. 🔮 Va. gets ready for flying cars
Local governments in Virginia are planning ahead for what happens when flying cars arrive, writes Ned Oliver of Axios Richmond.
Why it matters: This is a vivid example of America's new influence frontiers — metro areas making consequential calls about exciting but unproven technologies, with visible and immediate effects on real life.
🚗 What's happening: The maker of the Jetson One — a single-passenger aircraft whose manufacturer says it can take off and land from a driveway — says one of its first customers is in Charlottesville.
Once the stuff of sci-fi fantasies, it's no longer a hypothetical discussion.
"These are probably going to be popular and your residents are probably going to want to buy them if they can afford them," airport planner Mary Ashburn Pearson told officials in Chesterfield County, just south of Richmond. (Chesterfield Observer)
Share this story ... Get Axios Local, now in 26 cities.
6. 📺 Remembering Bernard Kalb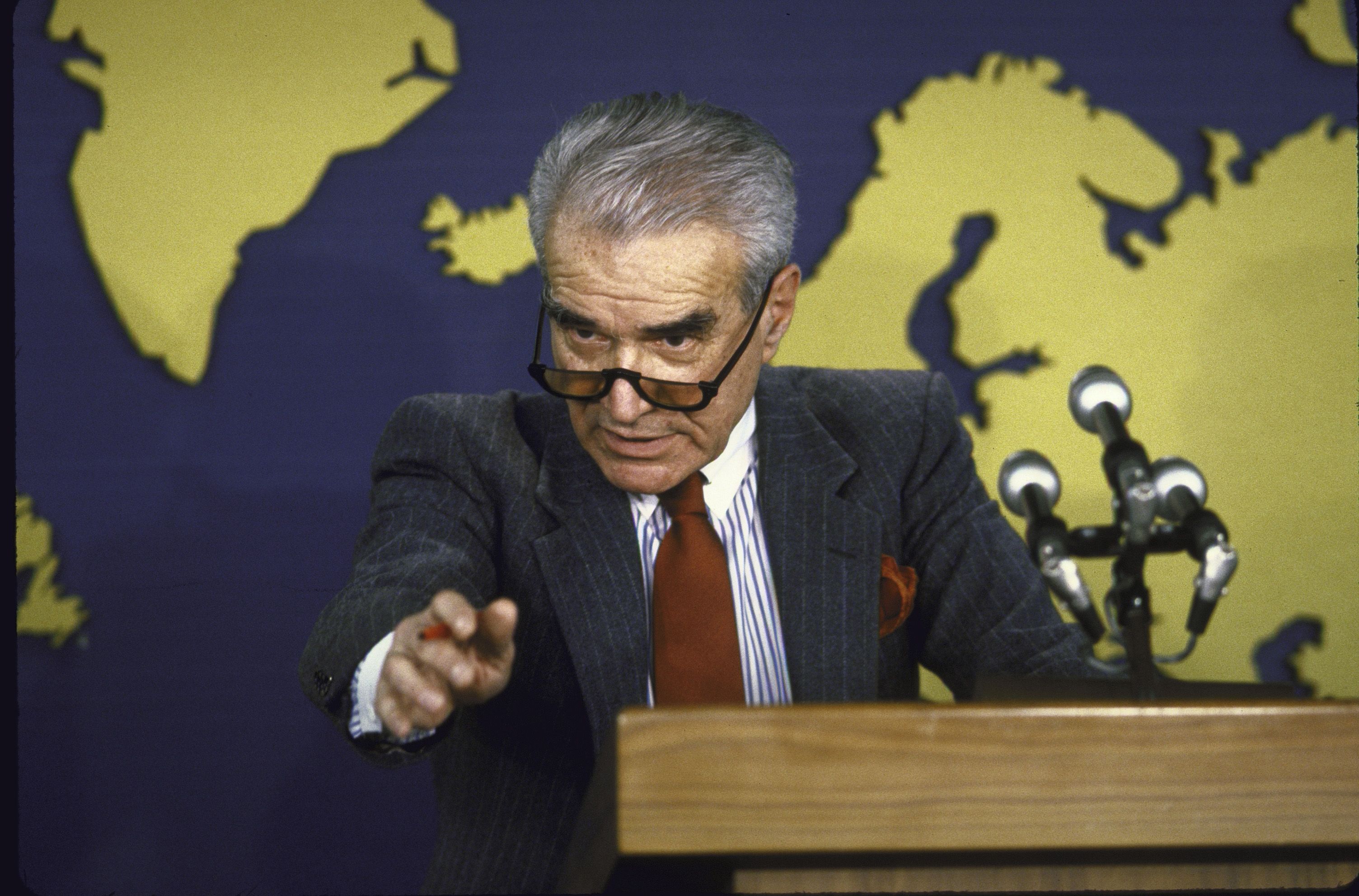 Bernard Kalb — a former reporter for CBS and NBC, who quit as State Department spokesman to protest a U.S. government disinformation campaign against Libya — died yesterday at 100, AP reports.
His younger brother, Marvin Kalb, 92, told The Washington Post that Bernard Kalb's death at his home in North Bethesda, Md., followed complications from a fall.
Bernard Kalb was a foreign correspondent for The New York Times, CBS and NBC, wrote two books with his more famous younger brother, and was founding anchor of CNN's media show, "Reliable Sources."
Always smartly dressed in a suit and orange tie (which often was matched by an orange pocket handkerchief), Kalb was a tireless journalist who made virtually every overseas trip with five secretaries of state before switching to the other side of the podium.
7. 🏈 Bills return with storybook win for Hamlin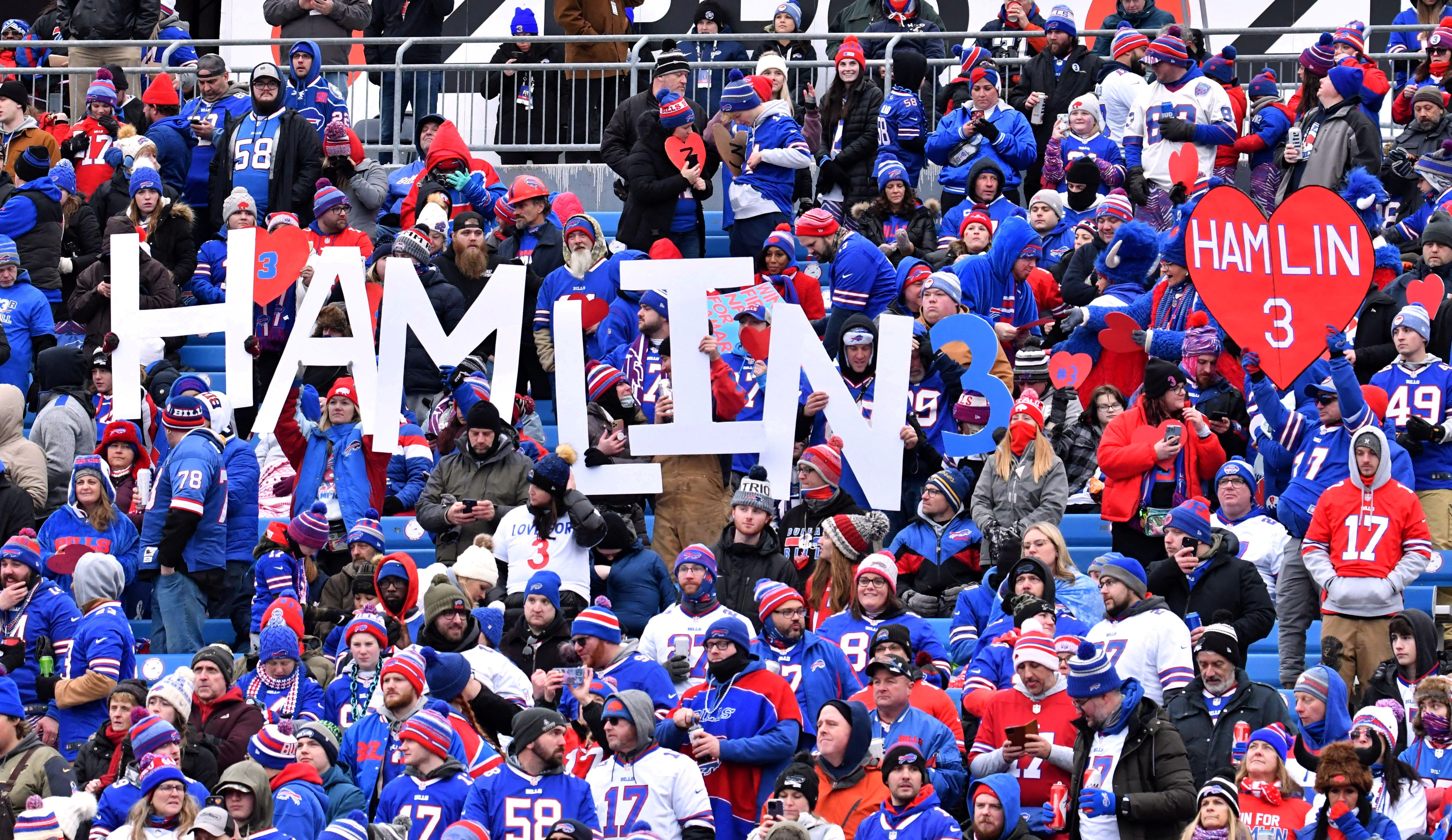 As Boston Globe columnist Dan Shaughnessy put it (subscription): "The Buffalo Bills simply were not going to lose on this day."
"We are accustomed to everyone outside of New England rooting against the Patriots, but perhaps never more than on this final day of the 63rd Patriot season," Shaughnessy wrote:
[T]he Patriots were vanquished by an inspired and talented group, playing to honor and celebrate teammate Damar Hamlin, who almost died on the football field just six days earlier.
The final score: Bills 35, Patriots 23.
8. 🎵 New John Williams theme
"Of Grit and Glory" — a new theme by legendary composer John Williams, age 90 — will open tonight's ESPN coverage of the College Football Playoff final between Georgia and Texas Christian University (Dawgs vs. Frogs!), at 7:30 p.m. ET.
Williams' new music "plays like a joyful overture, opening with fanfares and shifting seamlessly from martial urgency to anthemic splendor, all richly orchestrated and instantly memorable," Variety reports.
💬 Williams said: "Intercollegiate football has been at the heart and soul of our nation's life for so long ... The games themselves always raise the collective spirit and, in the end, the competition brings us all closer to a place where the concept of winners and losers dissolves into mutual respect and admiration."
Williams conducted a 96-piece orchestra on Dec. 21, Variety adds: "And ESPN was there with seven cameras, shooting the entire three-hour recording session, parts of which will be intertwined throughout the opening segment."
📬 Thanks for starting your week with us. Please invite your friends to sign up.