August 02, 2022
Happy Tuesday. Smart Brevity™ count: 1,189 words ... 4½ mins. Edited by Noah Bressner.
1 big thing: We're not built for this climate
In the past week, floods, heat waves and wildfires across the U.S. have killed dozens and reshaped entire communities from Kentucky to northern California.
Why it matters: This summer has demonstrated again and again that our infrastructure isn't sufficient to withstand today's changed climate — let alone what's on the horizon, Axios extreme-weather expert Andrew Freedman writes.
The past week featured two 1-in-1,000-year rainstorms that struck communities about 400 miles apart: St. Louis and Hazard, Ky.
In St. Louis, rainfall rates overwhelmed drainage systems and caused rivers and creeks to overflow, washing out roadways and forcing swift water rescues to be conducted.
In Kentucky, water moved so forcefully that it pulverized school buses, washed mobile homes away and destroyed roads and bridges.
Seattle set a record for its longest streak of days with highs of 90°F or greater.
Lack of widespread air conditioning caused cities to get creative with cooling shelters. Portland, Ore., malls and libraries stayed open late.
In California, the week also brought a wildfire that stunned scientists due to its growth rate and extreme behavior.
The McKinney Fire, near the Oregon border, took just 48 hours to grow from its initial ignition to more than 50,000 acres, making it California's biggest blaze this year.
The blaze lofted ash into the stratosphere and formed its own thunderstorms due to the intense heat.
💡 Between the lines: We have long designed our infrastructure as if the climate conditions and extremes of the past would hold true in the future.
The bottom line: When it rains, it rains harder. When it's hot, it gets hotter — and stays that way longer than it used to.
"The modeled climate impacts we assumed were 25 to 50 years away are in some cases already occurring today," said Steven Bowen, head of catastrophe insight at insurance giant Aon.
2. "Pattern of life" led to terrorist's death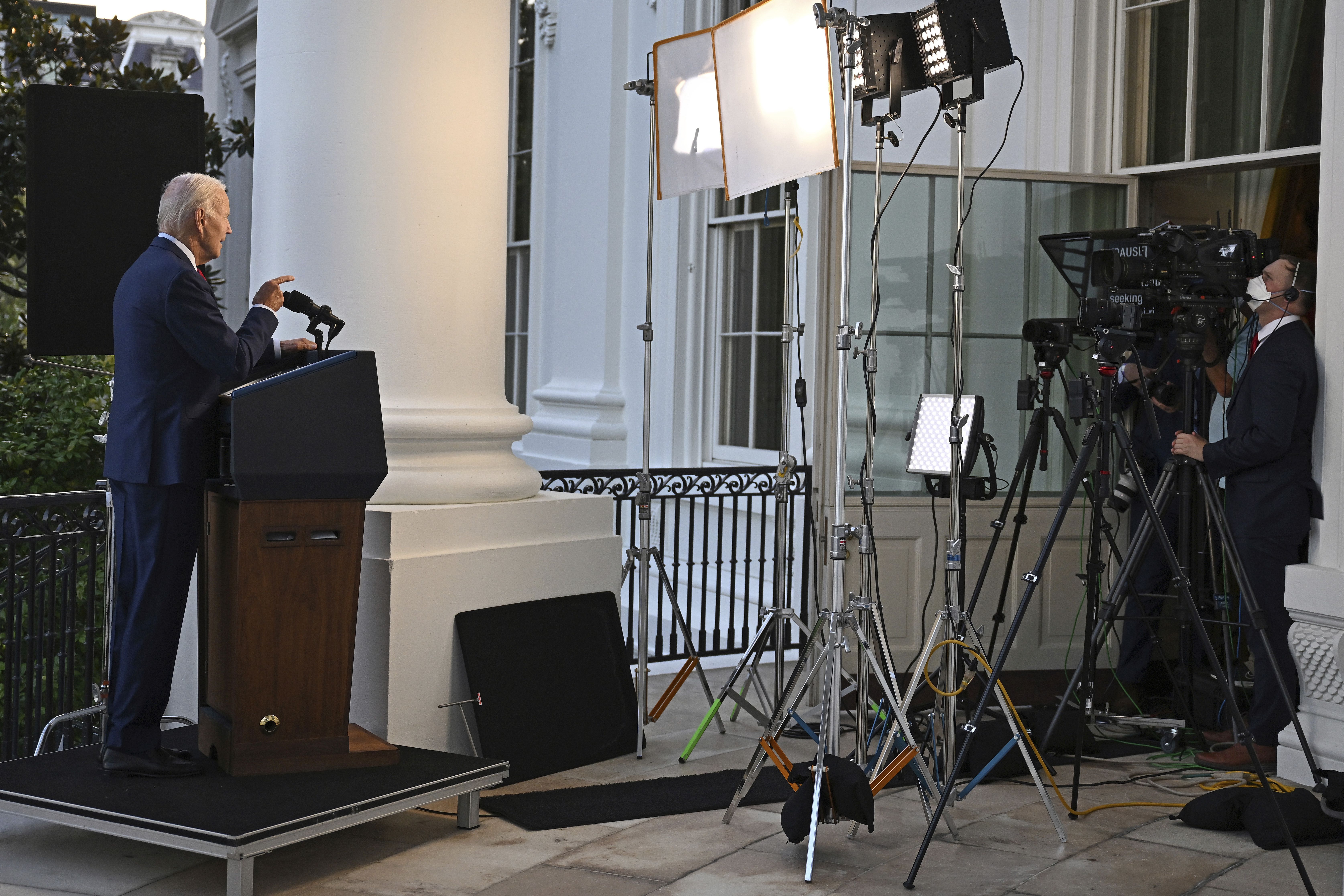 As the sun rose in Kabul on Sunday, two Hellfire missiles from a U.S. drone ended Ayman al-Zawahiri's decade-long reign as al-Qaeda's leader. He was a 9/11 plotter, and one of the world's most wanted terrorists.
The seeds of the audacious counterterrorism operation were planted over many months, AP's Zeke Miller and Aamer Madhani write:
U.S. officials built a scale model of the safe house where al-Zawahri was located and brought it into the Situation Room to show President Biden. They knew al-Zawahri was partial to sitting on the balcony.
They painstakingly constructed "a pattern of life," as one official put it. They were confident he was on the balcony when the missiles flew.
Biden ordered what officials called a "tailored airstrike" — designed so that two missiles would destroy only the balcony of the safe house, sparing occupants elsewhere in the building.
A U.S. official said no American personnel were on the ground in Kabul supporting the "over-the-horizon" strike.
By contrast, Bin Laden was killed face to face by SEALS in 2011.
Keep reading ... Biden's remarks.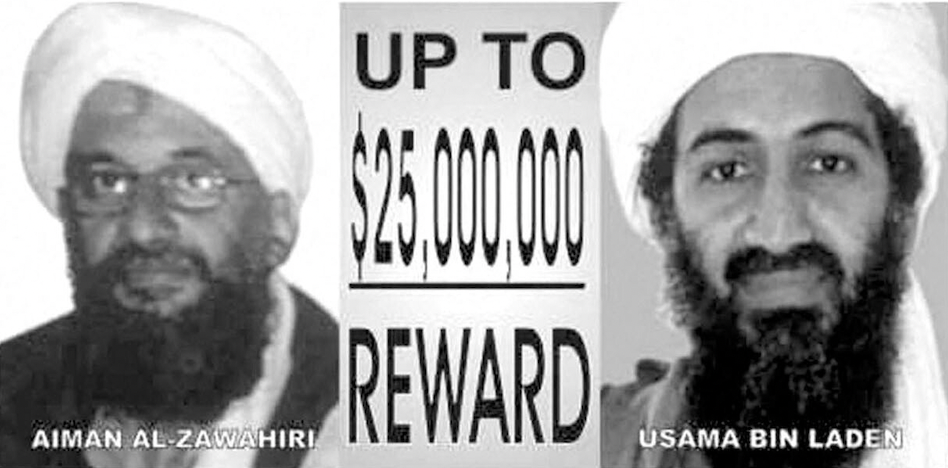 21 years: This U.S. government leaflet — from Nov. 20, 2001 — offers up to a $25 million reward "for information leading to the whereabouts or capture of these two men."
3. 🇨🇳 China slump
China is in an economic slump as it amps up bellicosity toward Taiwan ahead of Speaker Pelosi's expected visit today, Matt Phillips writes in Axios Markets.
New data show an ugly outlook for growth.
China manufacturing shrank in July — a surprise that underscores the struggles of the world's second-largest economy.
Last month, China reported its slowest growth rate since COVID hit, as its harsh lockdown policies strangled economic activity.
China's property market — a key source of domestic growth for the export-focused giant — continues a slow-motion collapse, pulling down home prices and adding to the awful mood among Chinese consumers.
With few options to easily reinvigorate growth, President Xi Jinping has de-emphasized the economy — and highlighted his goal of returning China to what he sees as its rightful position as a "great power."
4. 📷 1,000 words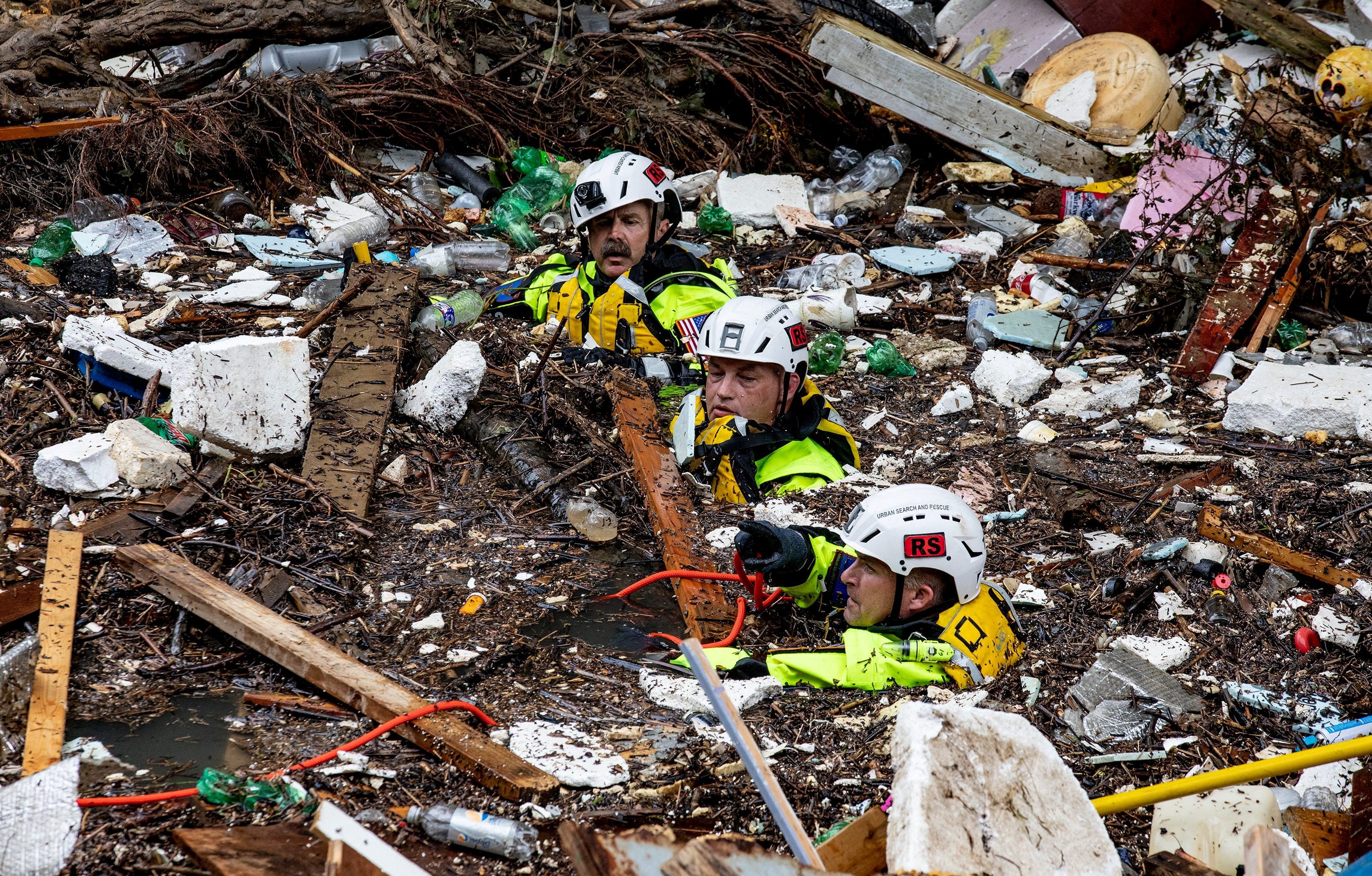 Members of the Tennessee Task Force One search and rescue team search Sunday in Troublesome Creek in Perry County, Ky., looking for potential victims after a rescue dog "hit" on an area jumbled with debris.
5. 🔋 Handful of states have nearly all U.S. EVs
California leads the U.S. in electric vehicle ownership, accounting for 39% of all EVs registered nationwide.
But EVs represent less than 2% of all vehicles on the road in the Golden State, Joann Muller writes for Axios What's Next.
Reality check: We're a long way from a "tipping point" for electric vehicles. The EV revolution has barely begun in the U.S. And it's playing out in super slow-mo.
📊 Axios is tracking the transition, using monthly vehicle registration data from S&P Global Mobility.
4.6% of the new vehicles registered in the U.S. in May were electric, according to the research firm's most recent data.
EVs account for 0.6% of all registered vehicles in the U.S.
🔎 Interactive version of this map: Tap/hover for your state's data.
6. 🗳️ Primaries today: Big Trump tests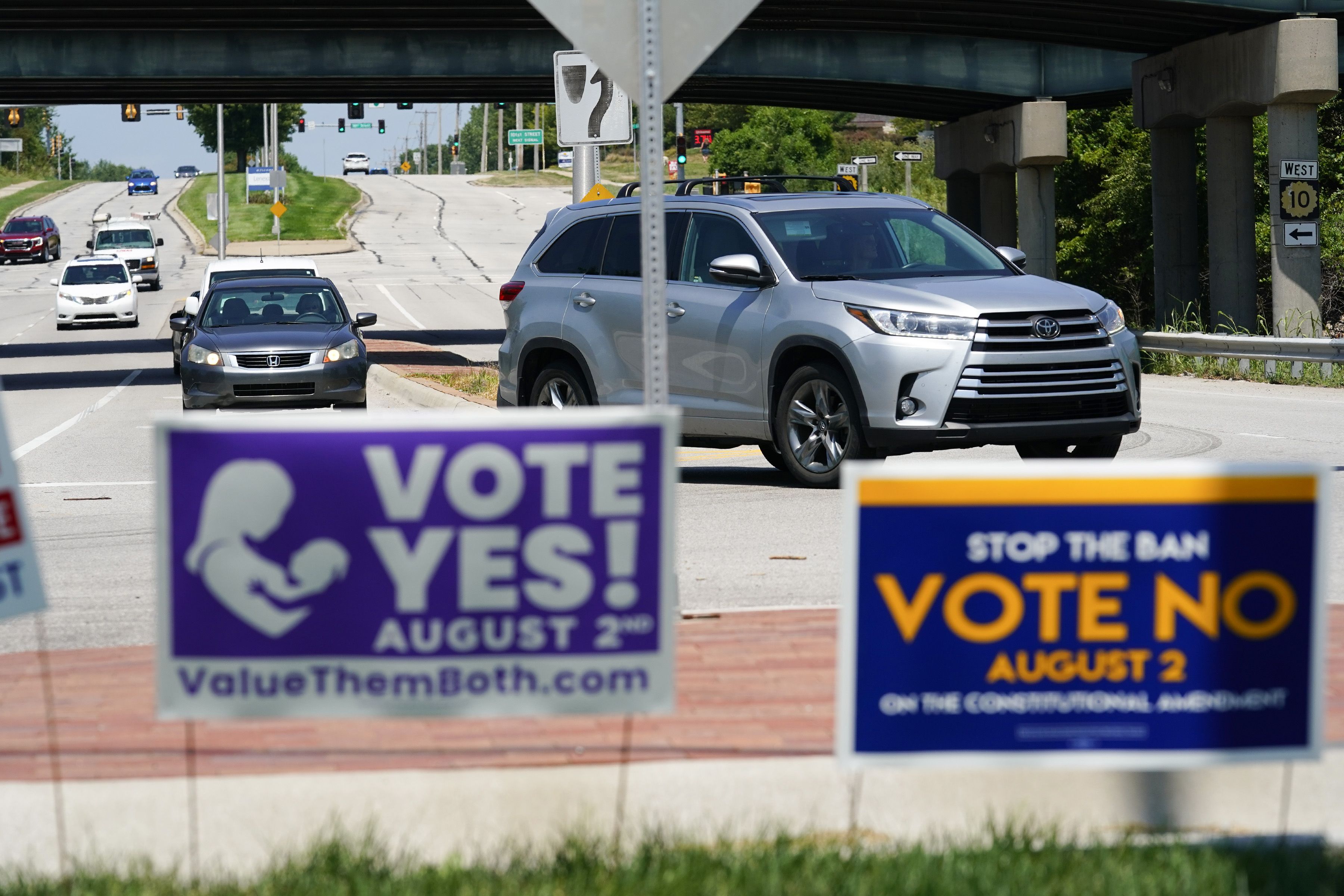 Former President Trump's last-minute endorsement of "Eric" ahead of today's Missouri Senate primary — in a field that includes both the state's attorney general, Eric Schmitt, and disgraced former Gov. Eric Greitens — highlights how disruptive a force Trump remains in the GOP.
Schmitt and Greitens each claimed Trump's backing, and said they were honored, Axios' Josh Kraushaar and Andrew Solender report.
🖼️ The big picture: A possible far-right Trump sweep in Arizona ... a Midwestern referendum on members of the Squad ... and a Kansas ballot question on abortion are among the big decisions facing voters today.
Primaries are being held in Arizona, Kansas, Michigan, Missouri, Ohio and Washington state.
Kansas today becomes the first state to vote on abortion since Roe's demise. (Go deeper).
7. 🥊 Sentence du jour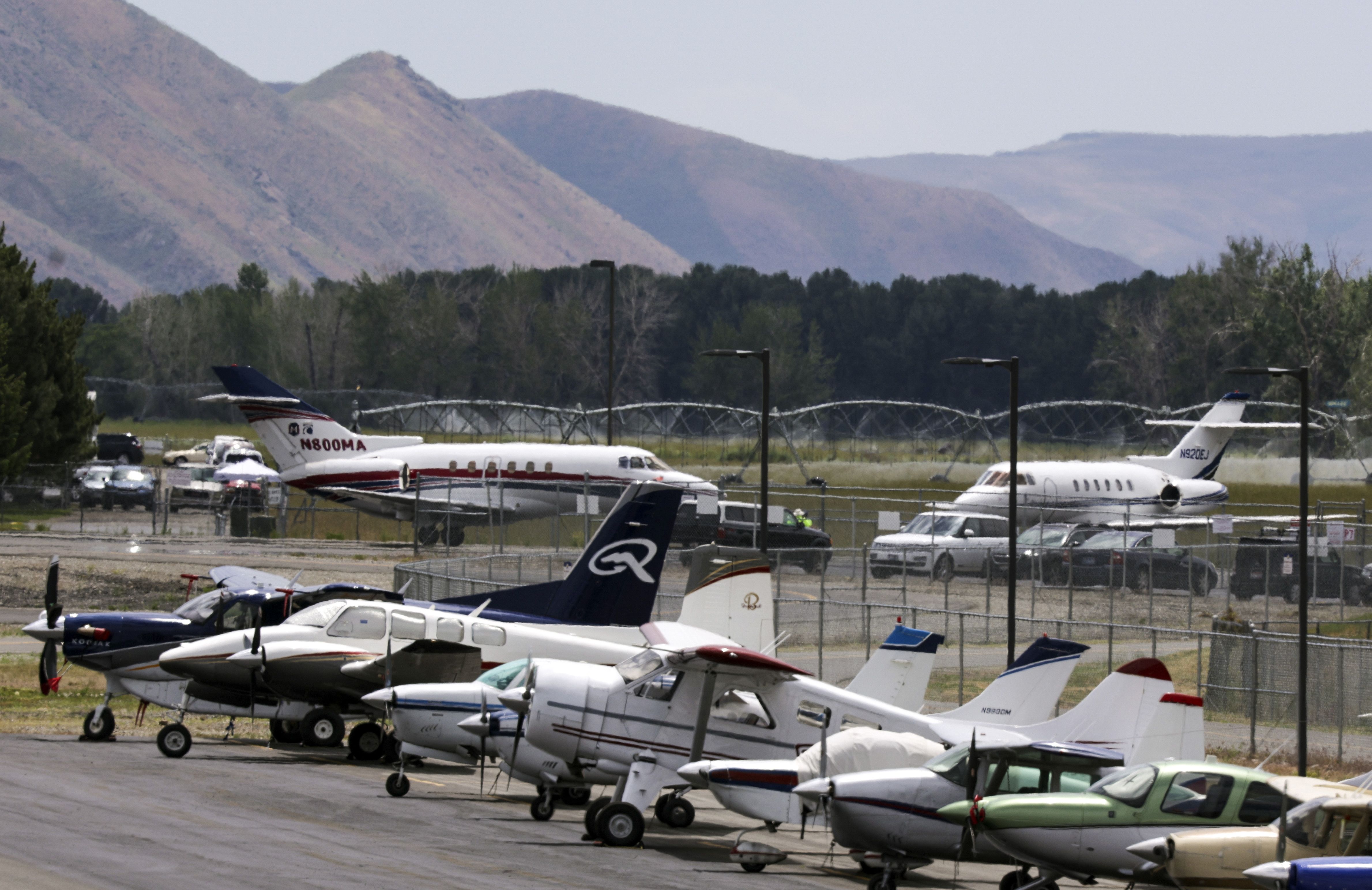 From an N.Y. Times article (subscription) about the housing crisis around Sun Valley, Idaho, where "there are so few housing options that many workers are resorting to garages, campers and tents":
Resort towns have long grappled with how to house their workers, but in places like Sun Valley those challenges have become a crisis as the chasm widens between those who have two homes and those who have two jobs.
(Hat tip: Hans Nichols)
8. 🍽️ 1 food thing: Potluck cuisine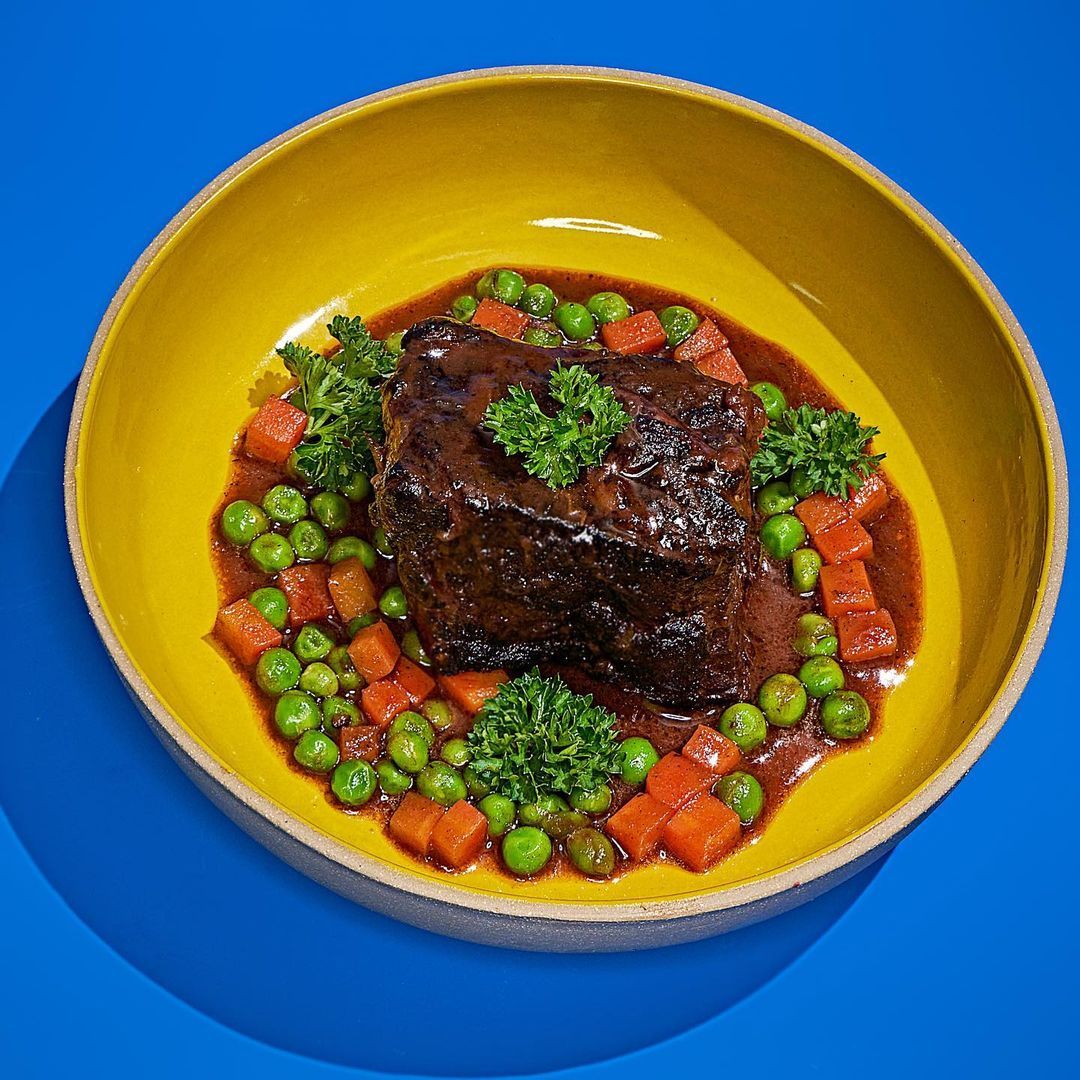 "Far from the heartland, chefs are drawing in diners with cozy Midwestern classics," The Wall Street Journal reports (subscription).
At Agnes in Pasadena, Calif. ... Mr. Digby's in San Francisco ... and Patti Ann's in Brooklyn, "meatloaf, twice-baked potatoes and other all-stars of the Midwestern potluck are finally having their (well deserved) moment on a national level."
At Agnes, try the "Cornbread Eclair" or "Lamburger Helper."
At Patti Ann's, indulge in the "Blooming Onion (served with fancy ranch dressing)," "Cherry Ketchup Glazed Duck Meatloaf" ($22) or Saltine Encrusted Cedar Plank Salmon" ($26).
For kids, Mr. Digby's in S.F. has a "TV Dinner" ($10): meatball, mashed potato, brown gravy, sautéed vegetables.
📬 Invite your friends to sign up here for their daily essentials — Axios AM, PM and Finish Line.