Al-Qaeda leader appears in new video on 9/11 anniversary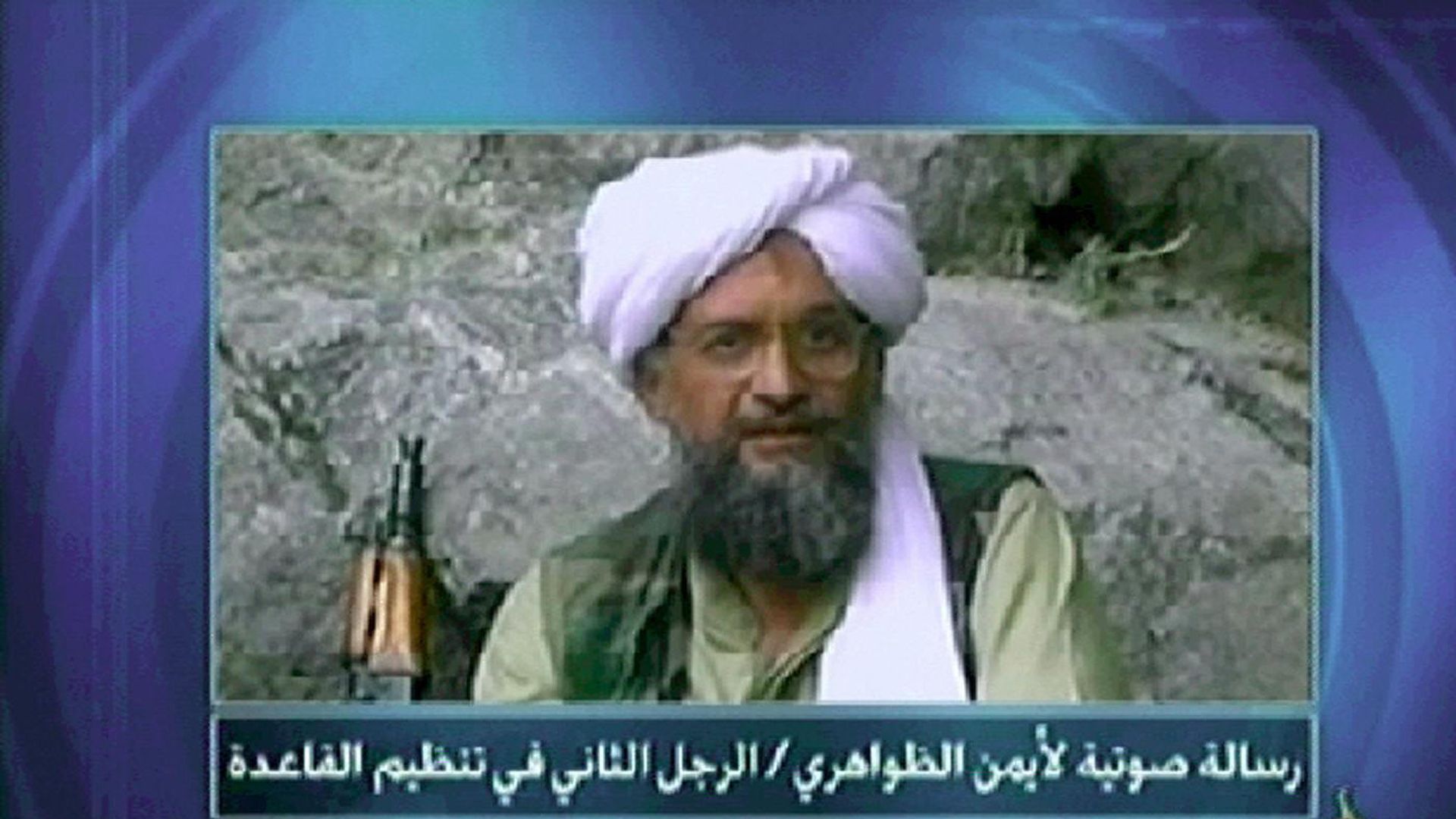 Al-Qaeda chief Ayman al-Zawahri appeared in a new video released on Saturday, the 20th anniversary of the 9/11 attacks, according to the Associated Press.
Why it matters: Last November, rumors spread that Osama bin Laden's former No. 2 had died from an illness, though senior leadership never commented. In the new video, al-Zawahri makes references that extend to at least January, according to the monitoring group SITE Intelligence.
Al-Zawahri discusses the United States' withdrawal from Afghanistan but not the Taliban takeover, suggesting the possibility this may not be a recent reference. Under Donald Trump, the United States entered into an agreement with the Taliban committing to leave Afghanistan in February 2020.
The only specific date referenced by al-Zawahri in the video is a Jan. 1 attack, which targeted Russian troops near the northern Syrian city of Raqqa.
The big picture: President Biden and his national security advisers have downplayed the threat posed by al-Qaeda following the United States' withdrawal.
Al-Qaeda's power remains unclear, but the Taliban released many of the group's senior operatives when it captured Bagram Air Base last month.
Civil war will "likely" erupt in Afghanistan and this could lead to al-Qaeda's resurgence, Gen. Mark Milley, chairman of the Joint Chiefs of Staff, told Fox News.
Of note: Biden now plans to combat terror groups in Afghanistan from "over the horizon," and warns that the threat has "metastasized" beyond Afghanistan and al-Qaeda.
Go deeper: Counterterrorism goes remote after 20 years
Go deeper