Axios AM
July 09, 2019
😎 Happy Tuesday! Today's Smart Brevity count: 1,182 words ... 4½ minutes.
Do your parents get AM? Invite 'em to sign up!
1 big thing: Child detention creates mental-health crisis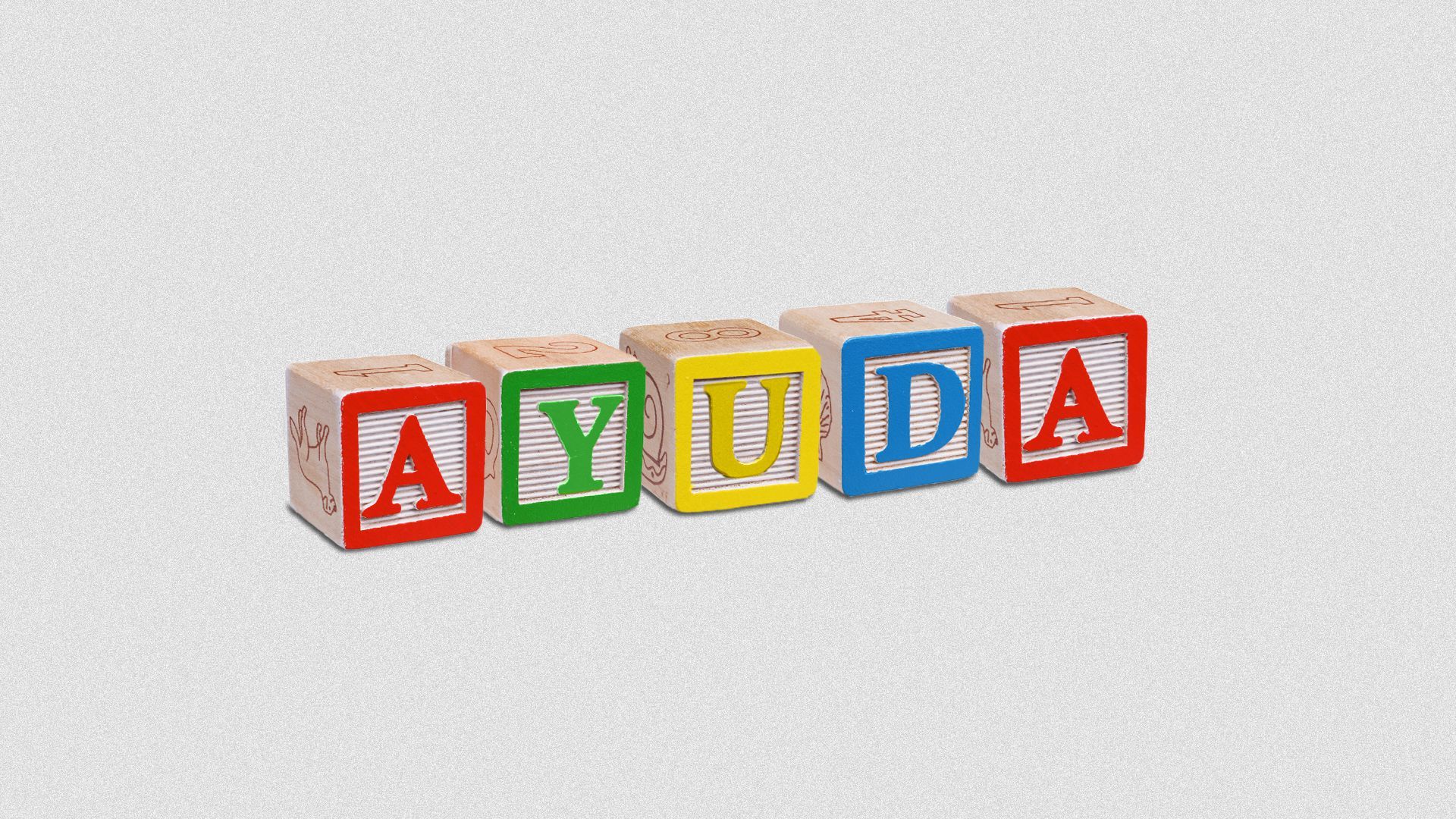 Children detained in squalid migrant camps face high risk of serious mental health problems, some of which could be irreparable, Axios' Bob Herman reports.
Why it matters: Many of the children are fleeing life-or-death situations in their home countries. But their psychological and emotional trauma is being exacerbated through treatment that the medical community views as flagrant violations of medical ethics.
The literature is clear: People who seek asylum and are detained in immigration camps, especially children, suffer "severe mental health consequences."
The effects include detachment, depression and post-traumatic stress disorder, which put them at higher risk for committing suicide, according to interviews with pediatricians, child psychiatrists and medical ethicists.
Marsha Griffin — a pediatrician in Texas who visited the detention center in McAllen, Texas, with colleagues from the American Academy of Pediatrics — recalled a young boy in a cage crying because his father had been taken to court and he had lost his aunt's phone number.
Another child relinquished his space blanket, saying it led to nightmares.
Between the lines: Parents and other adult caregivers are usually the only source of stability for children. Every expert interviewed said separating them in any capacity is psychologically damaging and morally intolerable.
"They're going to need as much medical help as they do legal help," said Wes Boyd, a psychiatrist and bioethicist at Harvard Medical School who has evaluated more than 100 asylum seekers in the past decade.
2. Fight begins on regulating facial recognition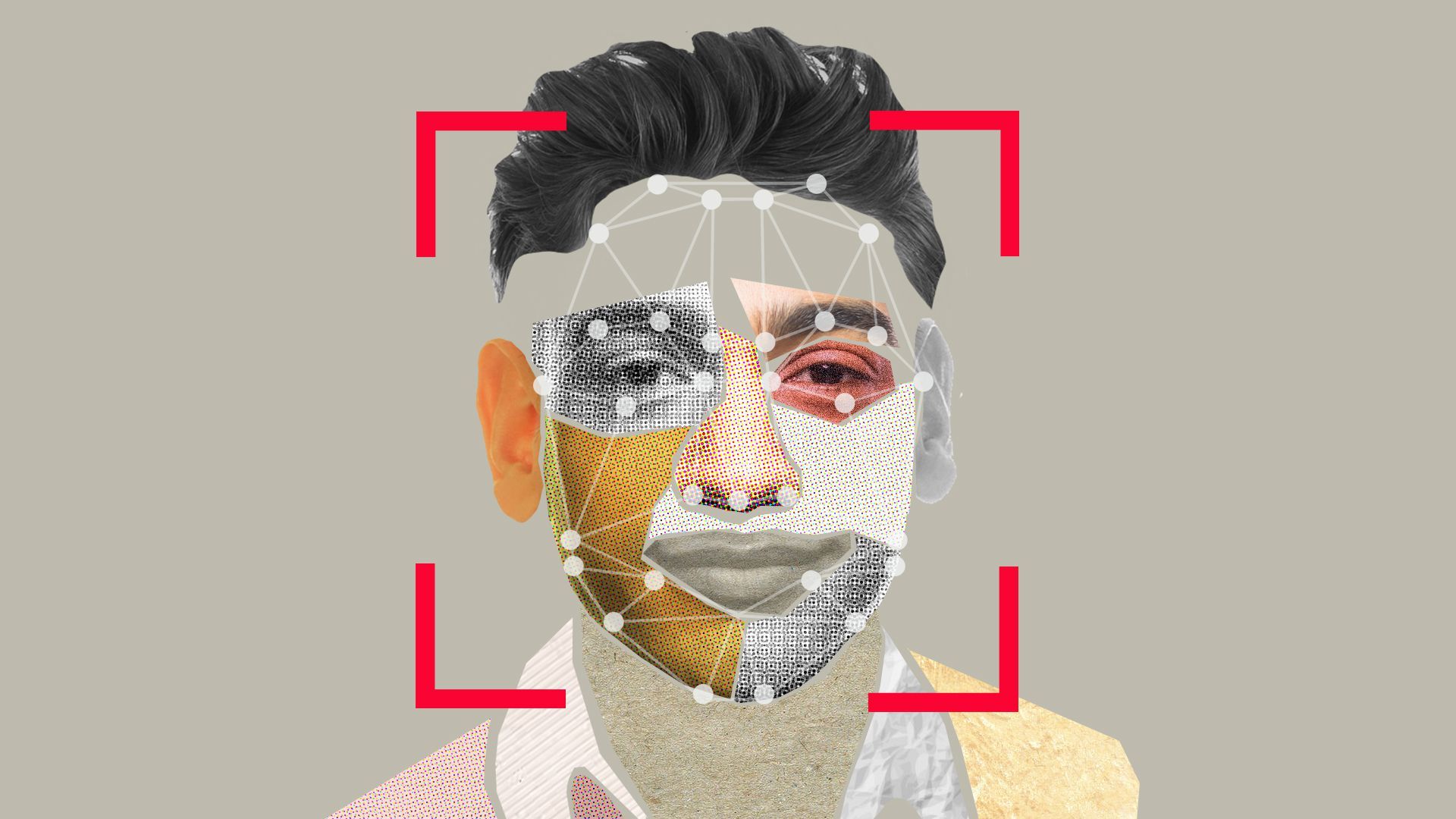 A fight over regulating facial recognition tech will begin this week, although an all-out ban is unlikely, Axios chief tech correspondent Ina Fried reports.
This new privacy front was opened by reports that federal authorities have used facial recognition on millions of driver's license photos.
P.S. "Studies have shown that facial recognition software can return more false matches for African-Americans than for white people," the N.Y. Times' Amy Harmon reports.
George Byers II, a black software engineer, about a police surveillance program in Detroit involving thousands of cameras: "Facial recognition software proves to be less accurate at identifying people with darker pigmentation. We live in a major black city. That's a problem."
3. Clinton distances himself from Epstein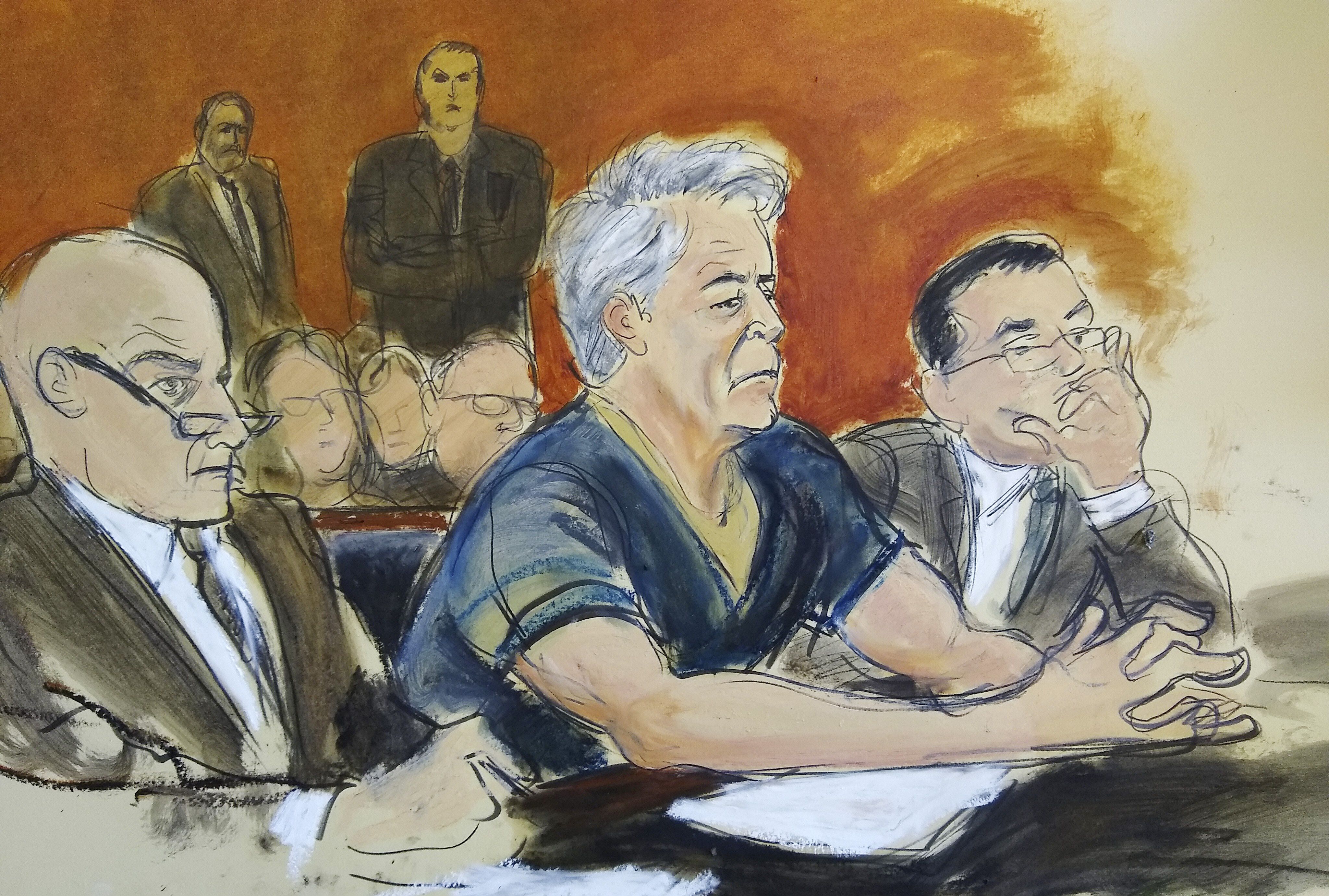 Jeffrey Epstein, the billionaire financier charged with sexually abusing dozens of underage girls, came to media prominence in part because of ties to Bill Clinton.
Angel Ureña, spokesman for the former president, issued this statement last evening:
President Clinton knows nothing about the terrible crimes Jeffrey Epstein pleaded guilty to in Florida some years ago, or those with which he has been recently charged in New York.
In 2002 and 2003, President Clinton took a total of four trips on Jeffrey Epstein's airplane: one to Europe, one to Asia, and two to Africa, which included stops in connection with the work of the Clinton Foundation. Staff, supporters of the Foundation, and his Secret Service detail traveled on every leg of every trip.
He had one meeting with Epstein in his Harlem office in 2002, and around the same time made one brief visit to Epstein's New York apartment with a staff member and his security detail. 
He's not spoken to Epstein in well over a decade, and has never been to Little St. James Island, Epstein's ranch in New Mexico, or his residence in Florida.
In 2002, Clinton told New York magazine through a spokesman:
Jeffrey is both a highly successful financier and a committed philanthropist with a keen sense of global markets and an in-depth knowledge of twenty-first-century science ... I especially appreciated his insights and generosity during the recent trip to Africa to work on democratization, empowering the poor, citizen service, and combating HIV/AIDS.
Donald Trump told the author of the New York article, booming from a speakerphone:
I've known Jeff for fifteen years. Terrific guy ... He's a lot of fun to be with. It is even said that he likes beautiful women as much as I do, and many of them are on the younger side. No doubt about it — Jeffrey enjoys his social life.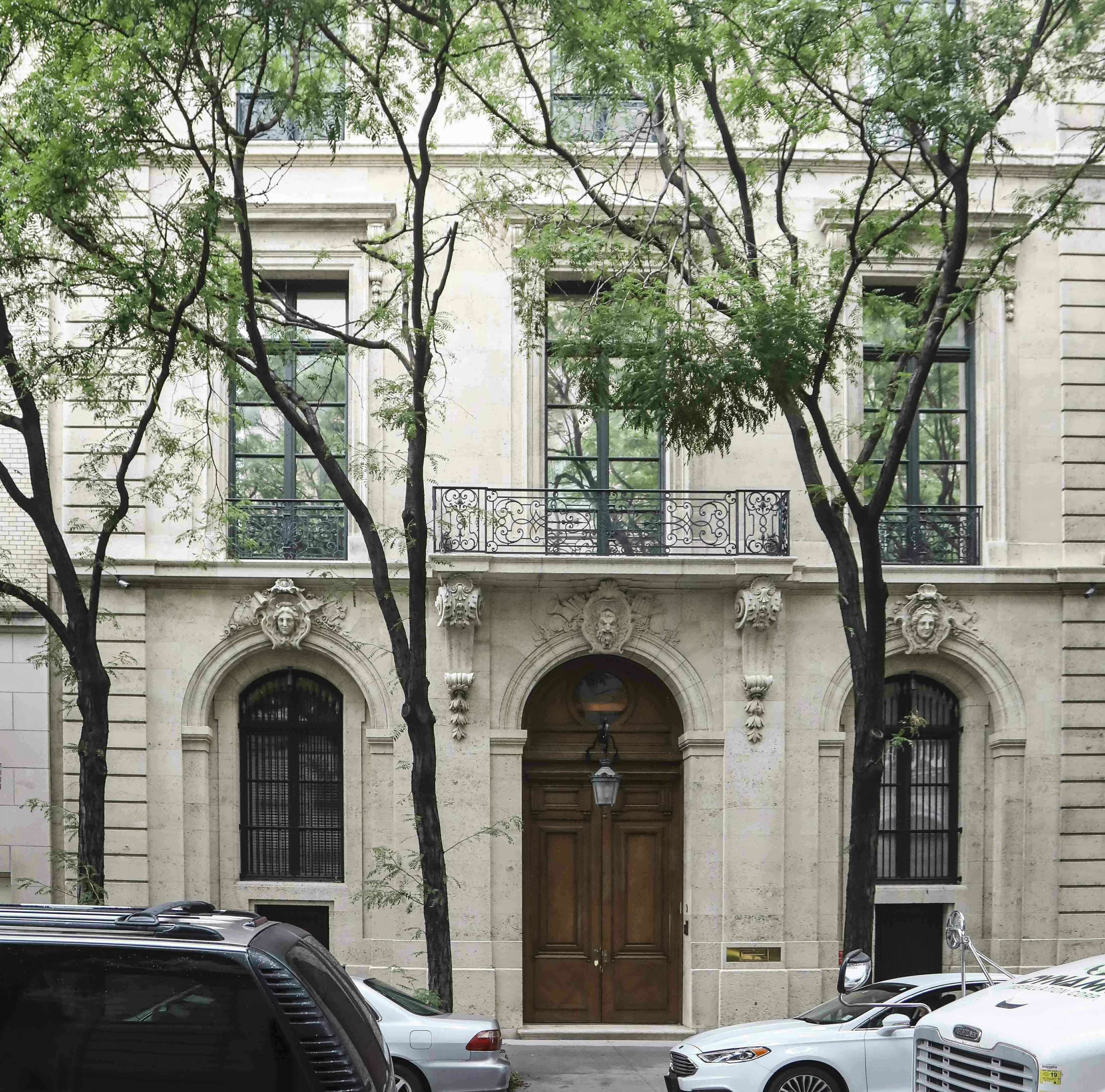 Epstein's townhouse, where the feds found a safe with hundreds of lewd photos of girls, is one of the largest private homes in Manhattan, the N.Y. Times reports:
"The seven-story residence at 9 East 71st Street, between Fifth and Madison Avenues, sprawls across 21,000 square feet and has five bathrooms, a two-story reception room and many bedrooms, including three three-room suites."
4. Pic du jour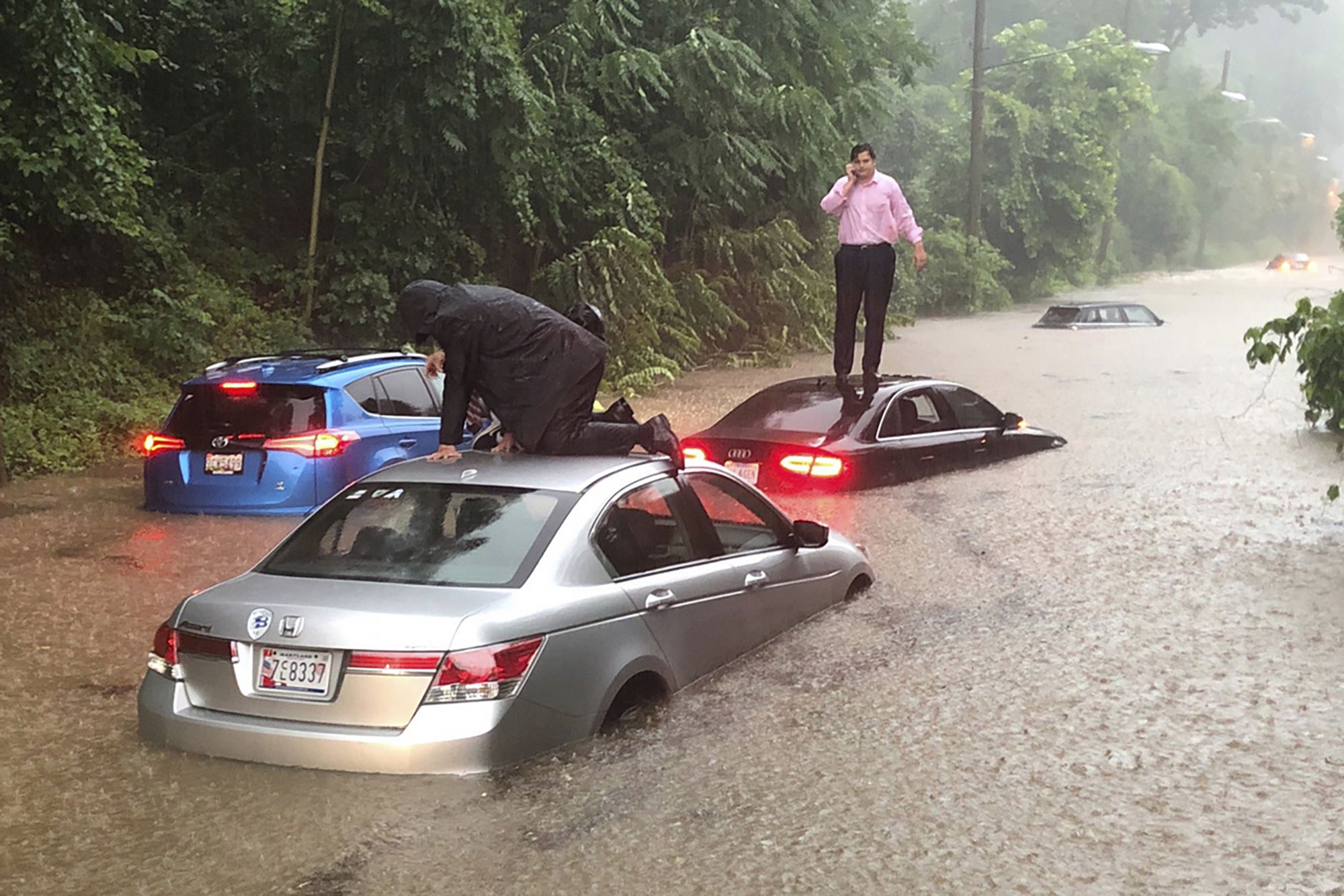 Motorists were stranded on Canal Road in Washington during yesterday's chaotic morning commute.
5. Women's team embraces off-field role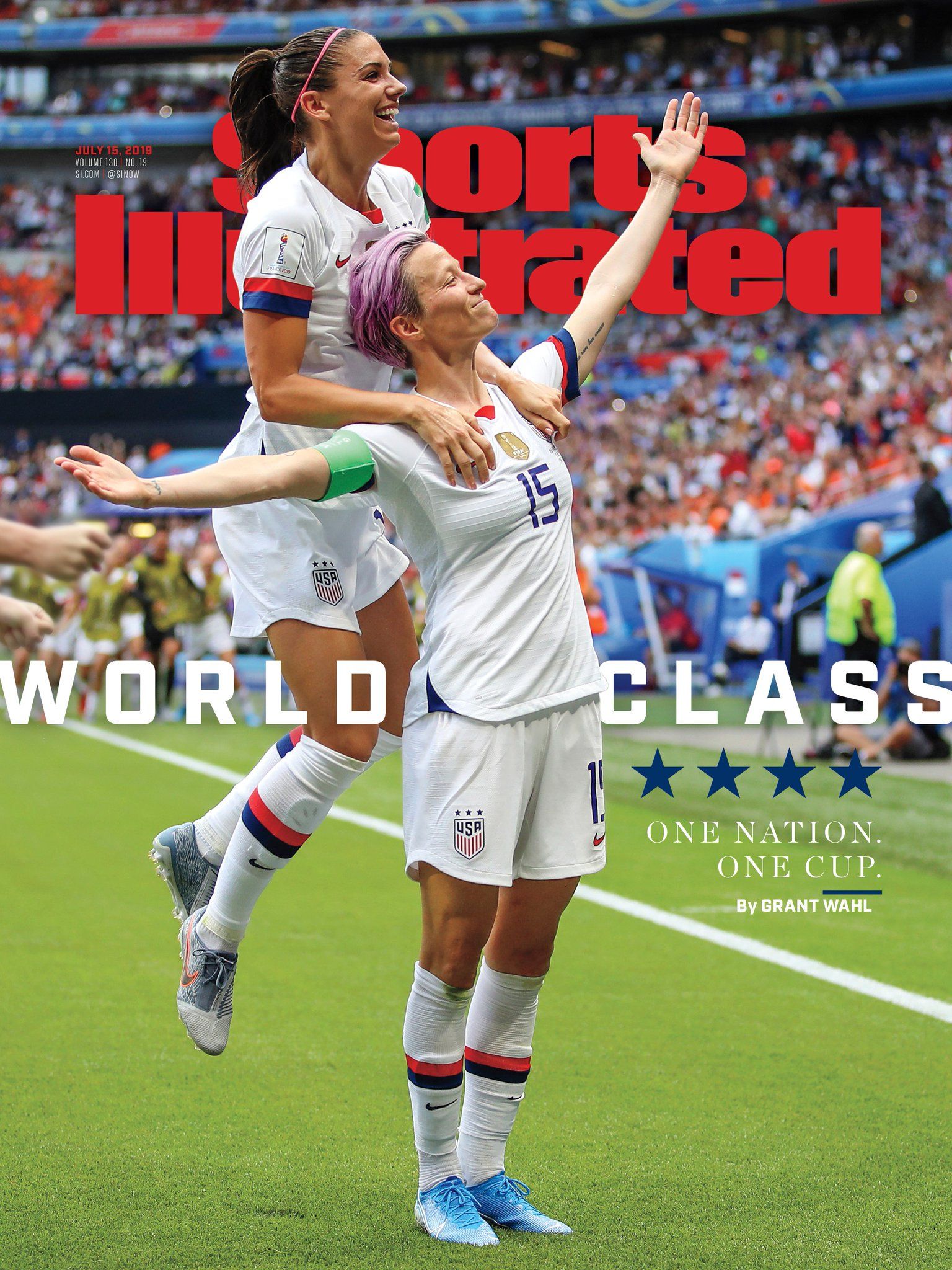 Setting itself apart from other great American sports teams, the U.S. women's soccer team is relishing a front-line role in social justice, AP's David Crary writes.
Why it matters: The players are now world leaders in the push for gender equity in the workplace, having sued the U.S. Soccer Federation for equal pay and treatment vis-a-vis the men's national team.
With a lesbian coach and several lesbian players, including World Cup MVP Megan Rapinoe, they're a proud symbol of LGBTQ inclusion.
6. Trump resistance media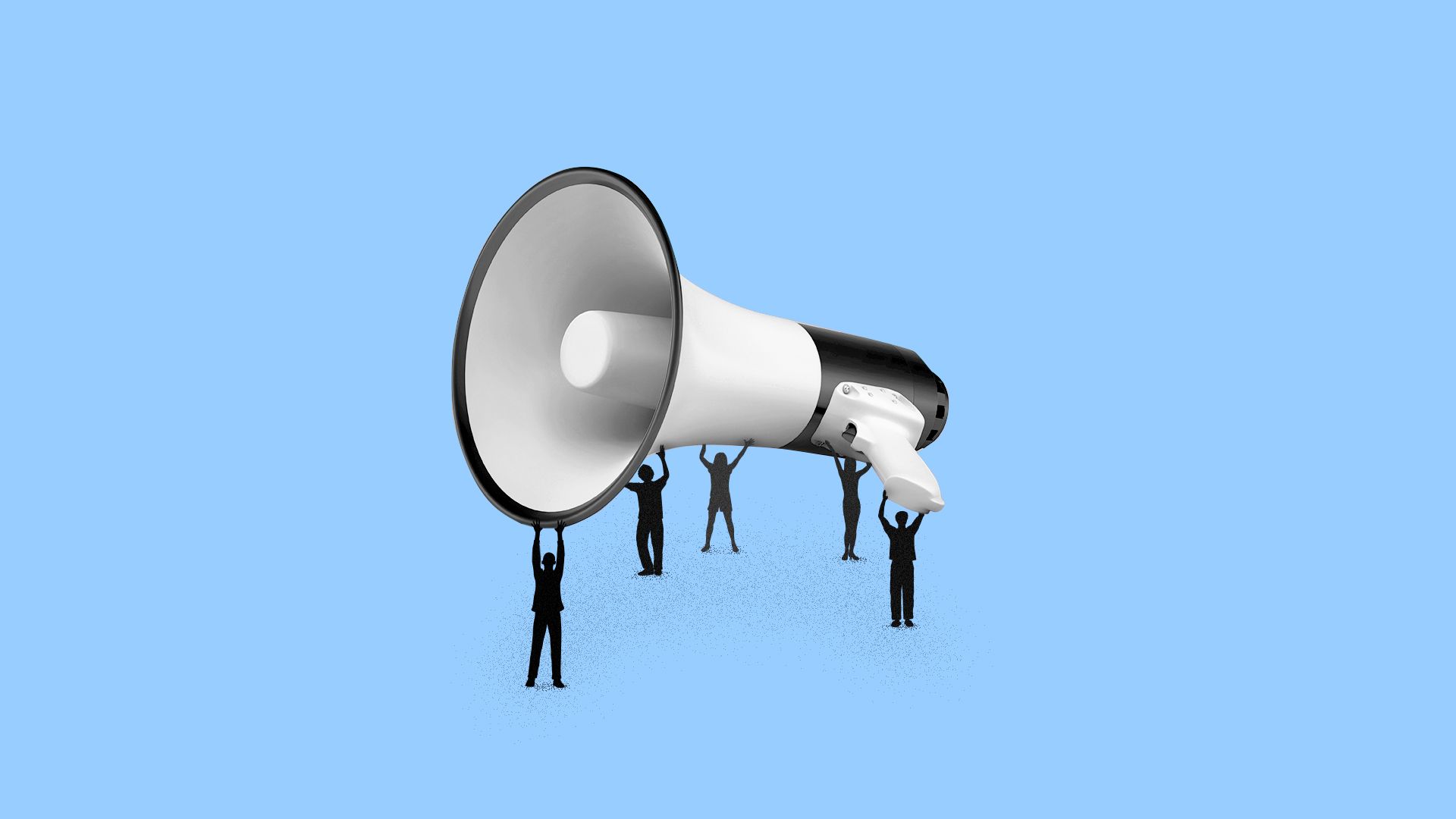 Left-leaning media companies designed to counter the rhetoric of the Trump White House and its conservative media machine are growing ahead of the 2020 election, Axios media trends expert Sara Fischer reports:
ACRONYM, a progressive nonprofit led by veteran Democratic consultant Tara McGowan, plans to invest more than $1 million over the next two years in The Dogwood, a new hyper-local digital news site for residents of Virginia.
Former Fox News reporter Carl Cameron announced last week that he's joining a new progressive website, Front Page Live, which aims to be the Drudge Report of the left.
David Bohrman, a former CNN executive and MSNBC consultant, last year launched Political Voices Network, which aimed to compete with right-wing digital streaming networks like CRTV and Sinclair.
One of the most popular constellations of digital progressive media brands is Crooked Media — the progressive podcast network, famous for Pod Save America, that was founded by Obama alumni.
7. Barr sees route to citizenship question
Attorney General William Barr said in an interview with AP that he sees a way to legally add a citizenship question to the 2020 census.
A senior official said President Trump is expected to issue a memorandum to the Commerce Department instructing it to include the question.
Former Federal Judge J. Michael Luttig tells Jonathan Swan:
The first thing this is is a singular moment in American constitutional history, contemplated, anticipated, and provided for, by the Framers of the Constitution of the United States.
The very last thing this is is a constitutional crisis.

8. Right splits over tech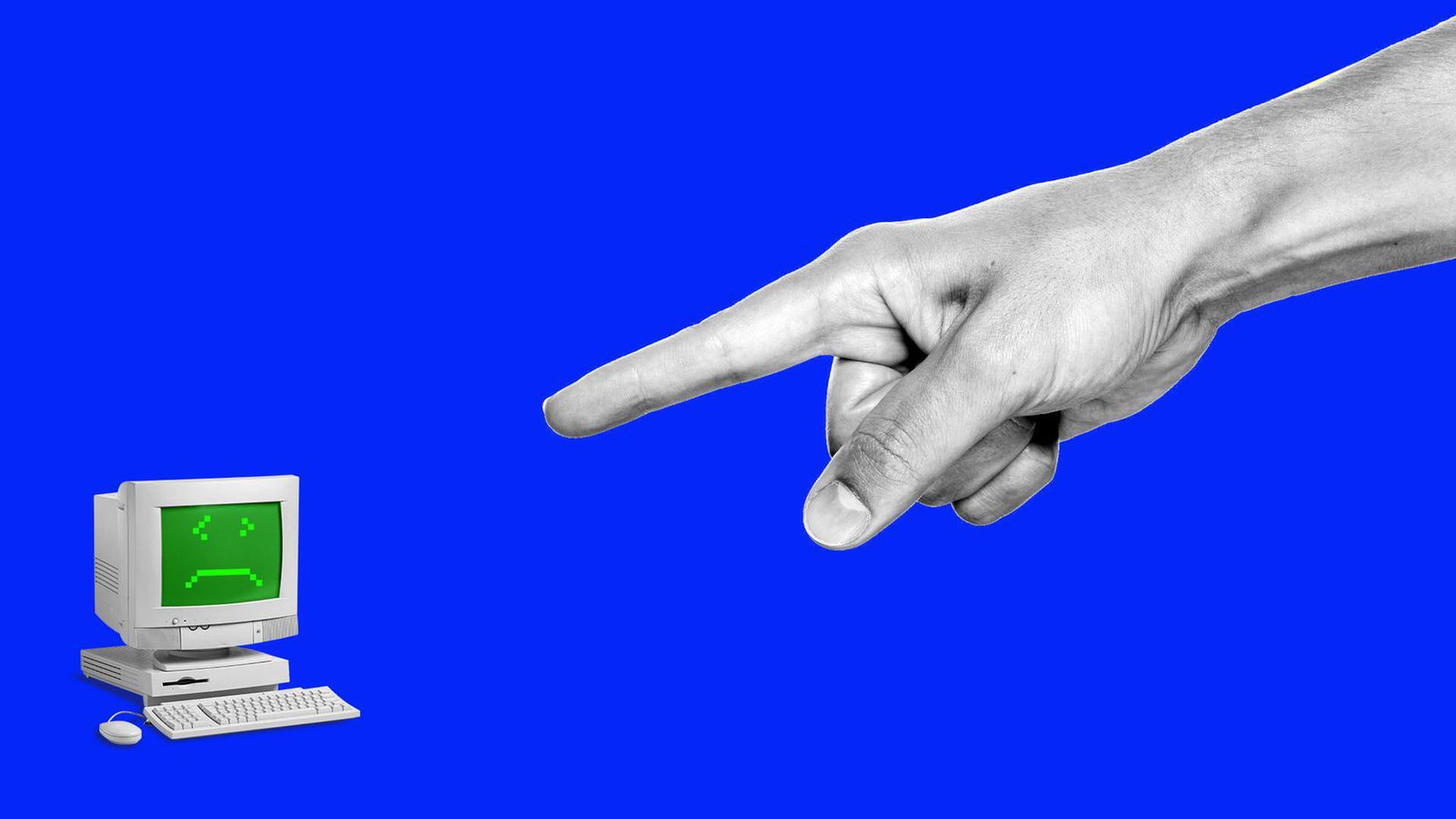 The White House's social media summit on Thursday, a gathering of conservative critics of social media platforms, will highlight how Trump-era politics have split the right on tech issues, Axios' David McCabe reports.
Why it matters: As with trade, tech is an area where President Trump's ascendancy has scrambled traditional positions. Free-market thinkers who drove the conservative side of the conversation for years have lost ground to social media personalities who are more open to government intervention.
Invites have gone out to a wide range of pro-Trump players for the summit, which Trump is expected to address.
Facebook wasn't invited nor, reportedly, was Twitter.
Reality check: Conservative charges of censorship have never been backed by more than anecdotal evidence.
9. Coming attractions
"New York Governor Andrew Cuomo signed into law a measure that would give key members of Congress the ability to request President Donald Trump's state tax returns." (Bloomberg)
10. 🌿 1 pot thing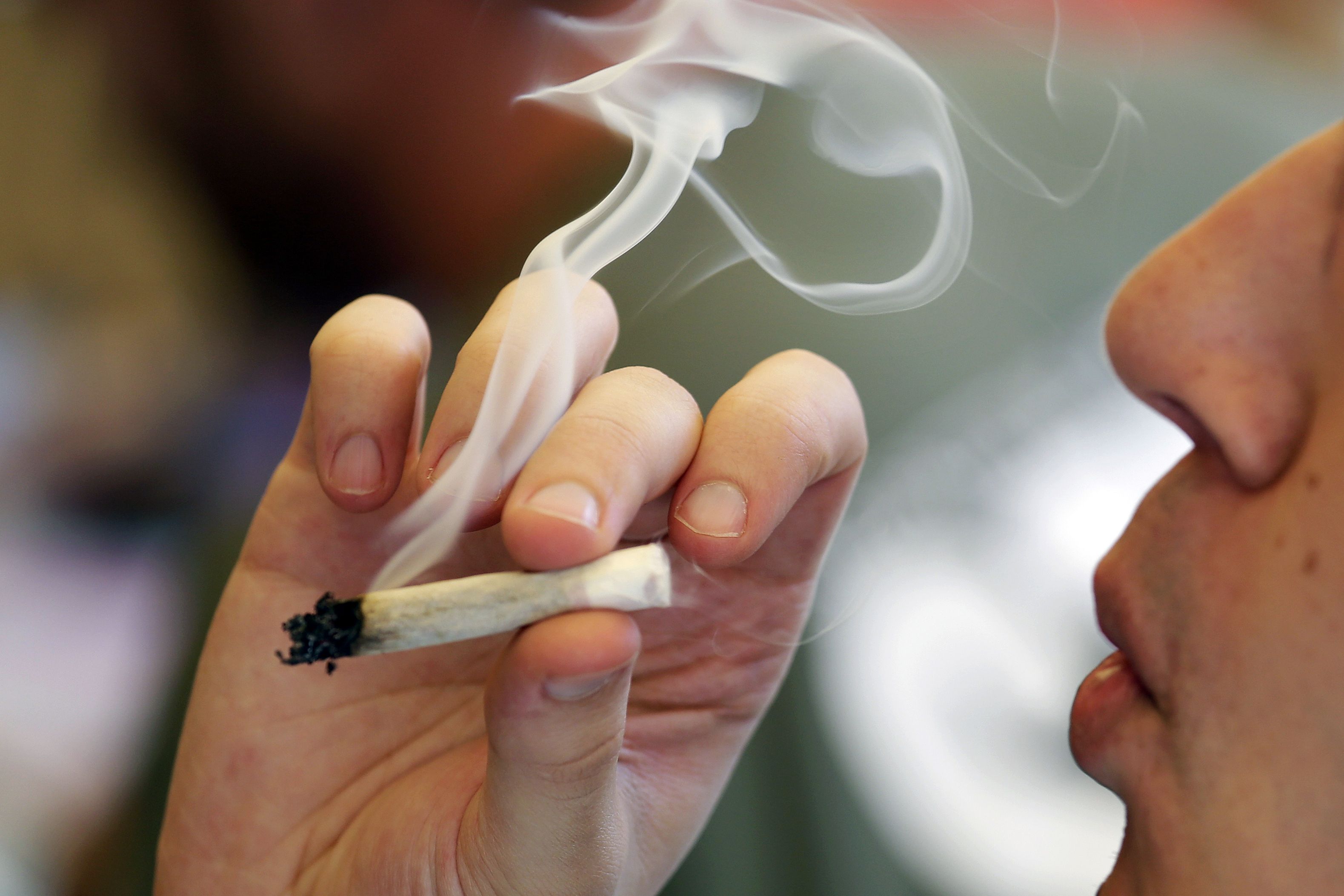 New research suggests legalizing recreational marijuana for U.S. adults in some states may have slightly reduced teens' odds of using pot, AP medical writer Lindsey Tanner reports.
One reason may be that it's harder and costlier for teens to buy marijuana from licensed dispensaries than from dealers.
📱 Thanks for reading Axios AM. Invite your friends, relatives, co-workers to sign up here.