June 16, 2022
Happy Thursday. Smart Brevity™ count: 1,459 words ... 5½ mins. Edited by Noah Bressner.
1 big thing: How rate hike hits you
Mortgages, car loans and credit card debt are all about to get more expensive.
Why it matters: The era of dirt-cheap borrowing is over, Axios' Courtenay Brown and Nathan Bomey write.
What's happening: The Fed is trying to slam the brakes on the economy to contain inflation. So the cost of borrowing is going up.
Higher borrowing costs may push consumers and businesses to hold back on certain purchases. That will cool off demand — and perhaps put a lid on prices, which are rising at the fastest rate in over 40 years.
Catch up quick: The Fed said yesterday it will raise interest rates by three-quarters of a percentage point, the biggest hike since 1994.
The Fed has hiked rates by 150 basis points since March to a range of 1.50 and 1.75%. New projections show interest rates may hit 3.4% by the end of this year.
What to watch
🏘️ Home loans: The average rate for a conventional 30-year fixed-rate mortgage now tops 6%. This time last year: 3.1%.
🛍️ Credit card debt: The average credit card rate hit 16.7% — up from 16% last year. Credit card rates, tied closely to the Fed's moves, are expected to keep rising — squeezing consumers who carry a balance.
🚗 Auto loans: Rising interest rates and increasing prices had already pushed the average monthly car payment to an all-time high of $656 for new vehicles and $546 for used rides, per Edmunds.
New-car borrowers agreed to an average interest rate of 5.1% in May — up from 4.5% a year earlier, and the highest level since March 2020.
Automakers and car dealers may be hesitant to let rates go too much higher for fear of chasing away customers, Edmunds executive director of insights Jessica Caldwell said in a written analysis.
Between the lines: Some savers may see at least some relief, in the form of earning a bit more on money parked in savings, depending on the bank.
But because inflation is rising far faster than any of those rates, money in savings is still being eroded.
💭 P.S. N.Y. Times Quote of the Day ... Fed chair Jerome Powell: "We're not trying to induce a recession right now, let's be clear about that."
2. 📷 Incredible photo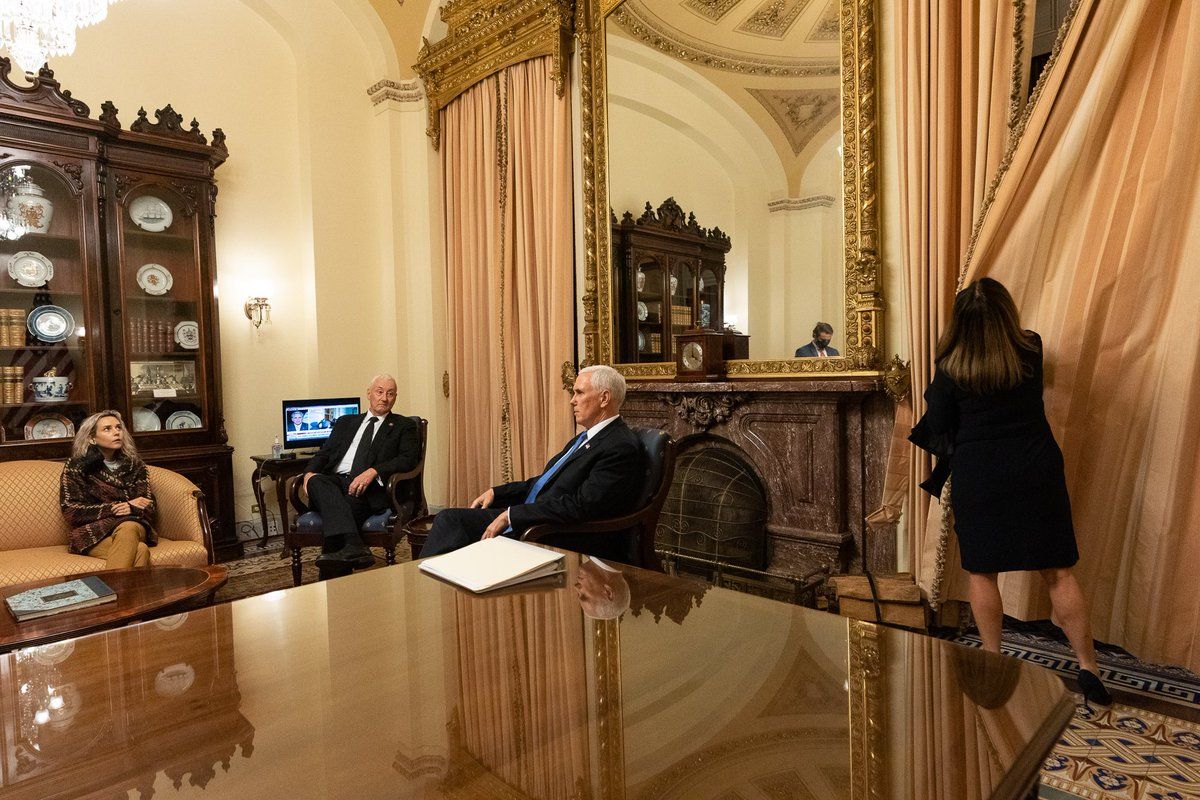 This official White House photo was taken minutes after Vice President Mike Pence was hustled off the Senate floor on Jan. 6, 2021.
Pence is shown with members of his family — second lady Karen Pence ... his brother, Rep. Greg Pence (R-Ind.) ... and his daughter — in the V.P.'s ceremonial office, steps from the Senate floor, ABC reported.
"You can see the fear in his daughter's face — his brother looking on as second lady Karen Pence draws the curtains closed, worried the rioters outside could see where they were," Karl said on ABC's "World News Tonight."
🔮 What's next: At a 1 p.m. ET hearing today, the House Jan. 6 committee will detail efforts to pressure the former vice president to reject electors.
The hearing could be key to making a case that Trump should be prosecuted for actions around Jan. 6, Axios' Andrew Solender writes.
Two live witnesses: former Pence counsel Greg Jacob ... and former federal judge J. Michael Luttig, who advised Pence on rejecting the legal argument that he could unilaterally reject electors.
Go deeper: What we know about how Pence's day unfolded on Jan. 6.
3. Mapped: Gas-price searches surge
Google Trends data shows search interest in "gas prices" was highest near the Great Lakes and in the Southwest, the Axios midterm issues dashboard shows.
National interest in "firearms" remains high. It was one of the top searches in 345 districts, Axios' Jacque Schrag, Will Chase and Stef Kight report.
For the first time since the conflict began four months ago, Russia's invasion of Ukraine is no longer in the top 5 most-searched topics in the U.S.
4. 📈 New premium on CEO communication skills
CEOs with people skills are increasingly in demand, Axios Markets co-author Emily Peck writes from a new Harvard Business Review analysis.
Why it matters: CEOs are increasingly expected to respond not just to shareholders and board members, but employees, customers, the public, regulators, activists and more.
What's happening: The pandemic upheaval has made it even more crucial that leaders are good, empathetic communicators.
The most-wanted soft skills include a high level of self-awareness, the ability to listen and communicate and "the capacity to infer how others are thinking and feeling," the HBR authors write.
🧠 Key finding: Today's complex organizations require more coordination and communications between disparate teams.
At a time of labor shortages and high quit rates, leaders need to be adept at communicating. Straight-up bossing around is a flop with today's workers.
Raffaella Sadun, a Harvard Business School professor who co-authored the paper, said: "Telling people who have deep expertise what to do, without persuading them or convincing them, is not that feasible."
5. Abortions rise after long decline
One in five pregnancies in the U.S. in 2020 ended in abortion, Axios' Oriana Gonzalez writes from data released yesterday by the Guttmacher Institute.
The number of abortions in the U.S. had been in decline for about 30 years until 2017, when national abortion figures were at their lowest since Roe v. Wade was decided in 1973.
The new data shows they have been increasing since.
By the numbers: In 2020, there were 930,160 abortions — compared to 862,320 in 2017, an 8% increase, according to Guttmacher, a research organization that supports abortion rights.
The abortion ratio (the number of abortions per 100 pregnancies) rose from 18.4% in 2017 to 20.6% in 2020.
Between 2017 and 2020, there was a 6% decline in births.
6. 🦞 Maine's new plate police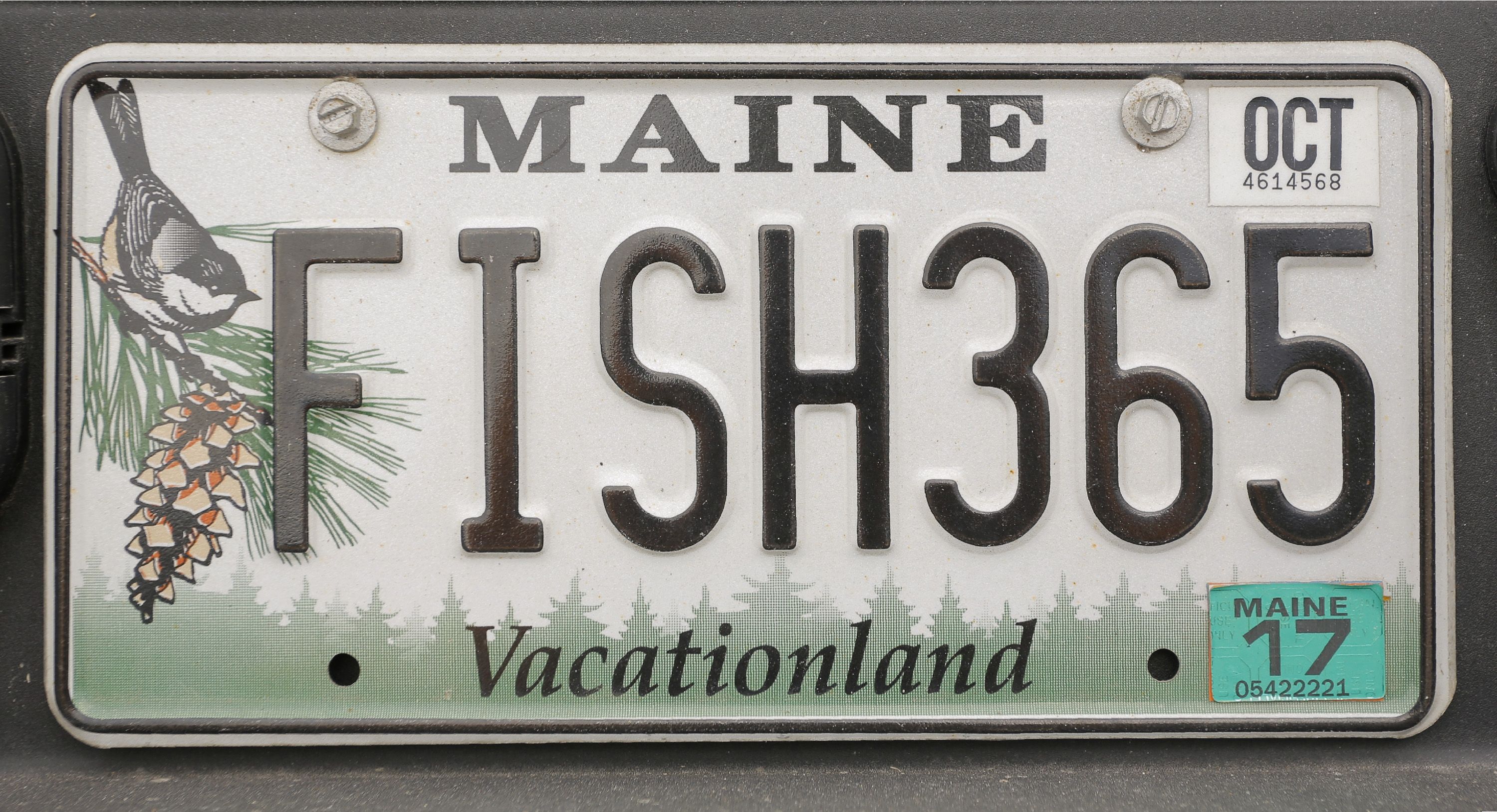 Maine has proudly allowed salty, naughty vanity-plate language, including body parts and sex acts. One plate said: "F—-Y0U" — except spelled out. Two dozen current plates spell out the F-word.
The "Vacationland" free-for-all is supposed to end when a Vanity Plate Review Committee revs up later this year, The Wall Street Journal reports (subscription).
But policing the plates will be tricky. A state draft rule "regarding obscene license plates" says staff "will recall or reject plates which":
"Encourage violence or that may result in an act of violence or other unlawful activity because of the content of the language or configuration of letters and numbers."
"Connote genitalia or relate to sexual acts."
"Contain language or a configuration of characters that include forms of slang terms, abbreviations, phonetic spellings, or mirror images of a word or term otherwise prohibited by this section, even if expressed in a language other than English."
🪞 About those "mirror images": Several current Maine plates, when seen in a rearview mirror, describe sex acts, The Journal notes.
"For help with arcane lingo, the committee will consult the Urban Dictionary."
7. 🗳️ '24 watch
Above: Elon Musk tweeted that his 2024 presidential choice is TBD. But asked where he's leaning, he name-checked the Florida governor.
8. 🏀 Parting shot: Warriors' spin on "Moneyball"
Tonight is Game 6 of the NBA Finals, with the Golden State Warriors up 3-2 over the Boston Celtics. So the Warriors are one win away from the championship.
To get there, the San Francisco team has been making adjustments with a major assist from a massive database, Axios' Ina Fried writes.
How it works: In addition to game footage, the Warriors capture every shot a player takes in practice — even those taken in warmups — with a system called NOAH, which uses facial recognition to match each shot to a player.
The system detects whether missed shots were too long or short.
Another system, called Catapult, collects biometric data from the players.
The team feeds all that info into a massive cloud database.
Warriors executive V.P. Kirk Lacob says the analytics made possible by the team's cloud data store have helped identify specific advantages and player tendencies.
The Warriors' Steph Curry, perhaps the greatest outside shooter ever, is always up for anything that can give him a fresh edge — or a new mountain to climb, Lacob said.
Lacob said that with younger players, the shot-tracking technology can help identify, for example, who might be a promising three-point shooter with a little help.
Read more later this morning in Ina Fried's Axios Login. Sign up here.
📬 Invite your friends to sign up here to get their daily essentials — Axios AM, PM and Finish Line.