Axios AM
March 17, 2023
☘️ Happy Friday — and Happy St. Patrick's Day! — from Michael Patrick Allen.
Smart Brevity™ count: 1,183 words ... 4½ minutes. Edited by Jennifer Koons.
🇨🇳 Situational awareness: China says Xi Jinping will visit Russia next Monday to Wednesday, in an apparent show of support for Vladimir Putin. Go deeper.
1 big thing: SVB insiders blame work-from-home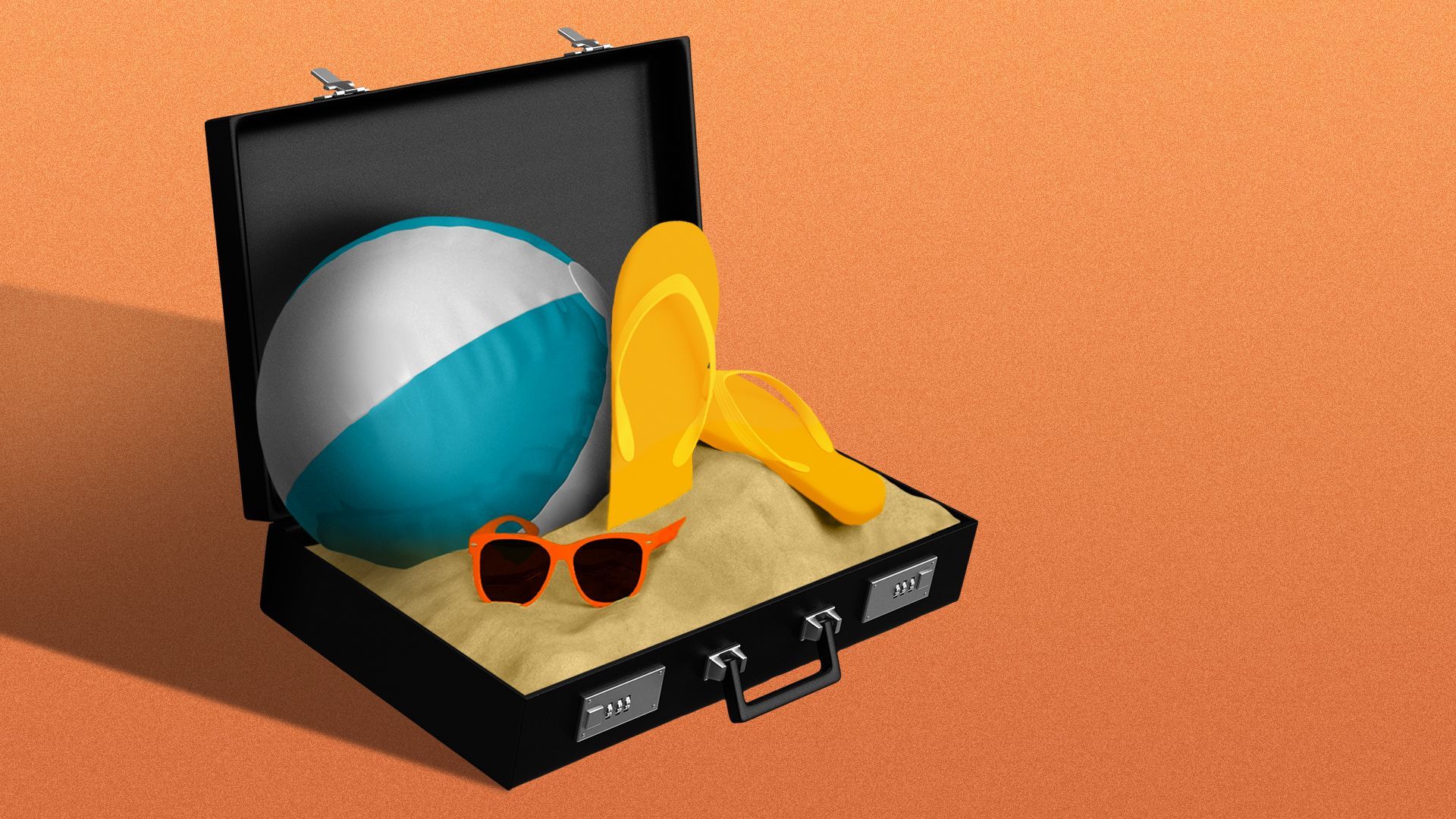 Some Silicon Valley Bank insiders blame the bank's commitment to remote work as one reason for its failure, Axios Markets' Emily Peck writes from a Financial Times deep dive on the bank's culture.
Why it matters: In the aftermath of the collapse of the country's 16th biggest bank, everyone is trying to understand what happened.
Under "Operational Risks" in an SEC filing last month, SVB acknowledged: "We face risks from a prolonged work-from-home arrangement as well as our implementation of a broader plan to return to the office."
"Yet SVB was prepared to take on extra risks to promote a culture that prized 'empathy' for customers and staff, and at times prioritized innovation and growth at the expense of risk management," the FT wrote from interviews with current and former workers.
A former executive said: "This is a West Coast bank that operates at the heart of innovation and is . . . empathetic and dependent on relationships."
🔎 Between the lines: We may never know whether remote work led directly to a bank failure — or whether poorly managed remote work was simply a sign of bigger problems at the company.
Either way, what happened at SVB will likely enter the broader debate about returning to the office.
🥊 Reality check: Of course, the immediate cause of SVB's failure was ignoring risk from high interest rates — coupled with a concentrated, tech-heavy clientele.
🖼️ The big picture: The banking industry led the return-to-office charge. SVB was an outlier in its commitment to something different.
The SVB executive team was spread around the country, with former CEO Greg Becker at times working from Hawaii, according to the FT.
Go deeper: Best Buy, an early pioneer, got rid of its hybrid work policy, as detailed in this 2021 New Yorker piece by Cal Newport.
2. 🦾 Microsoft injects AI into Word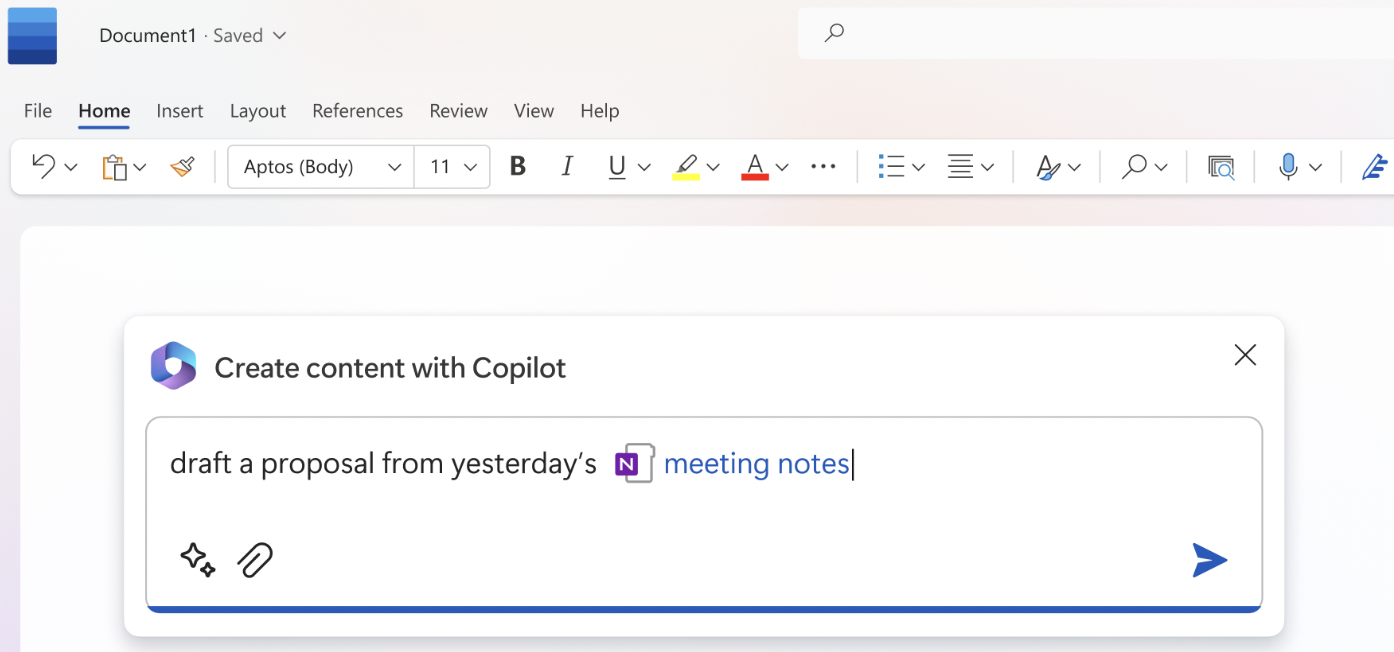 Microsoft debuted Copilot — new AI features for Office — to handle everything from drafting emails to summarizing meetings to turning Word documents into PowerPoint presentations, chief tech correspondent Ina Fried reports in Axios Login.
Access remains highly limited, with only 20 companies currently able to use the Office app copilots.
Microsoft said it plans to expand access in the coming months — but didn't say how much the AI features will cost.
🧠 How it works: Microsoft has added Copilot to Word, Excel, Outlook, PowerPoint and Teams, among other products.
Microsoft also announced Business Chat, which works from within Bing search, Microsoft Teams and on the web to let employees use AI to search across a range of corporate data.
The system is designed to require human approval before taking actions, such as sending an email.
Google announced earlier this week it is building AI into its Google Docs apps, now known as Workspace.
3. 🇮🇶 Iraq war, 20 years on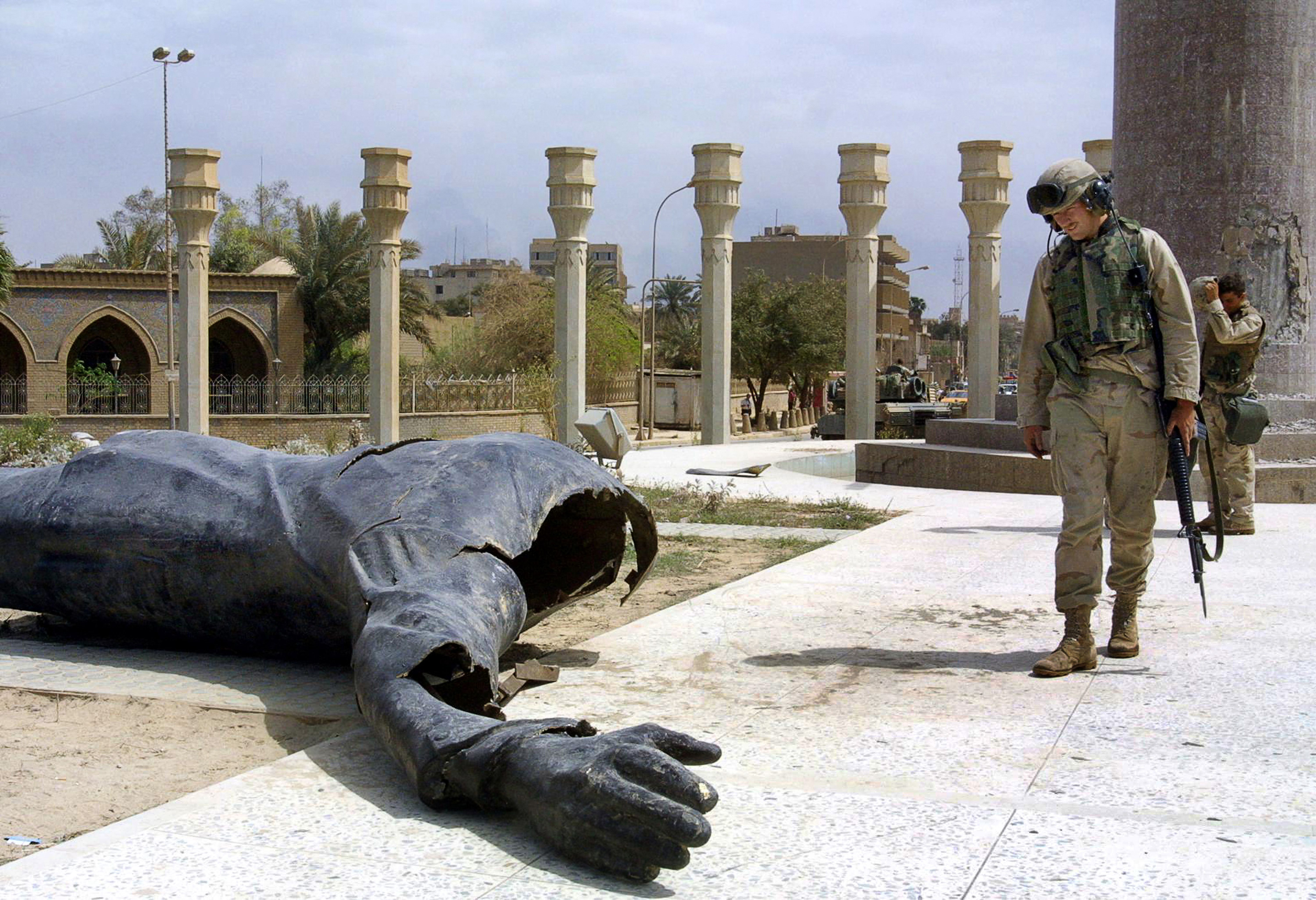 Monday marks 20 years since the U.S. invaded Iraq on March 20, 2003.
🧮 By the numbers: Most Americans, across party lines, don't believe the Iraq war made the U.S. safer. But Republicans (44%) are nearly twice as likely as Democrats (24%) to say that it did.
58% of Republicans — and just 26% of Democrats — said the U.S. was right to invade.
Go deeper: Iraq's politics are chaotic and corrupt 20 years after U.S. invasion, by Axios World editor Dave Lawler.
4. 📷 1,000 words: San Clemente slide
A pool remains yesterday at the edge of a hillside landslide in San Clemente (Orange County), Calif.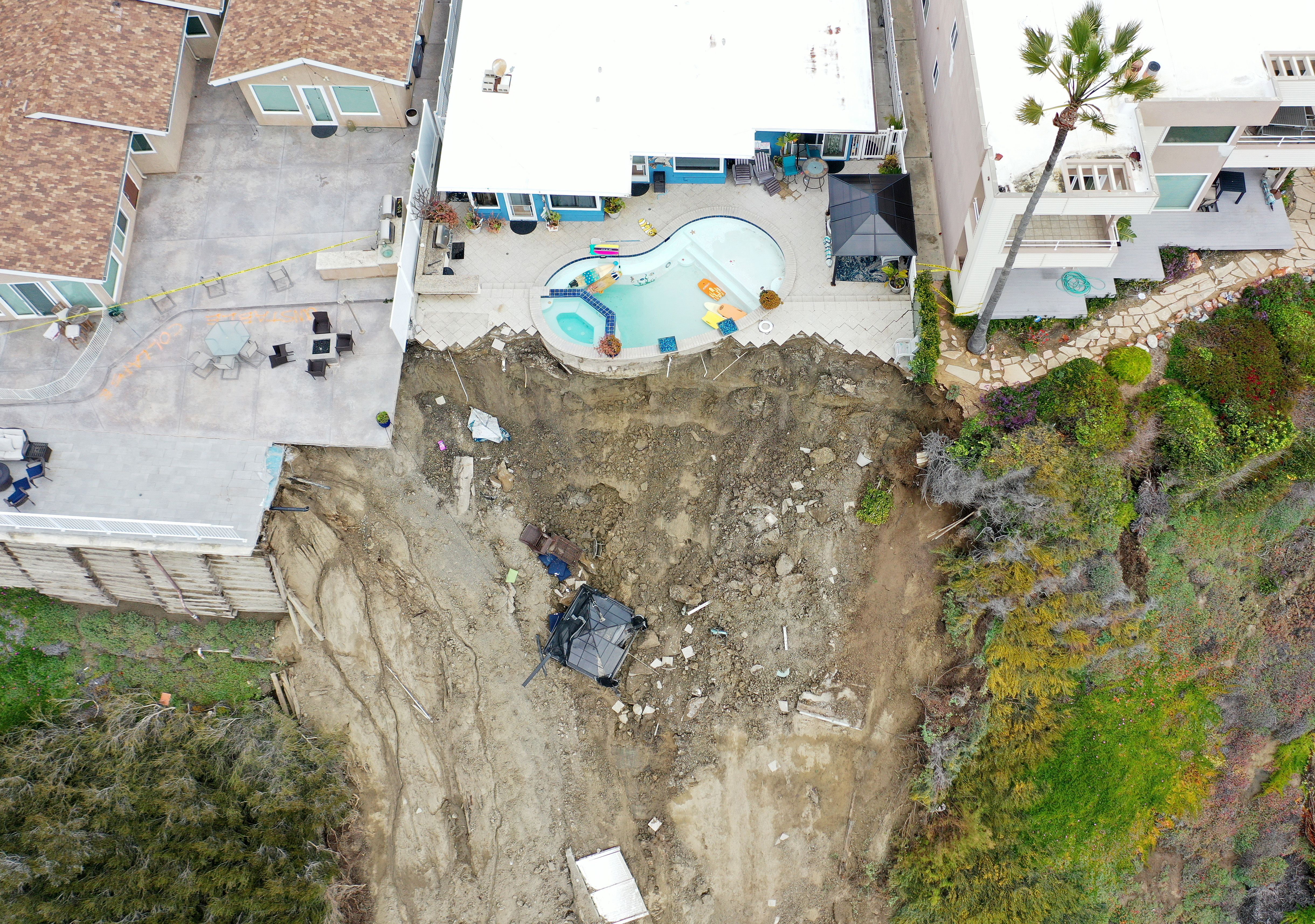 Weeks of heavy rain loosened the soil, which tumbled down near railroad tracks that run beside the beach below.
5. 👀 Footage: Russian jet clips U.S. drone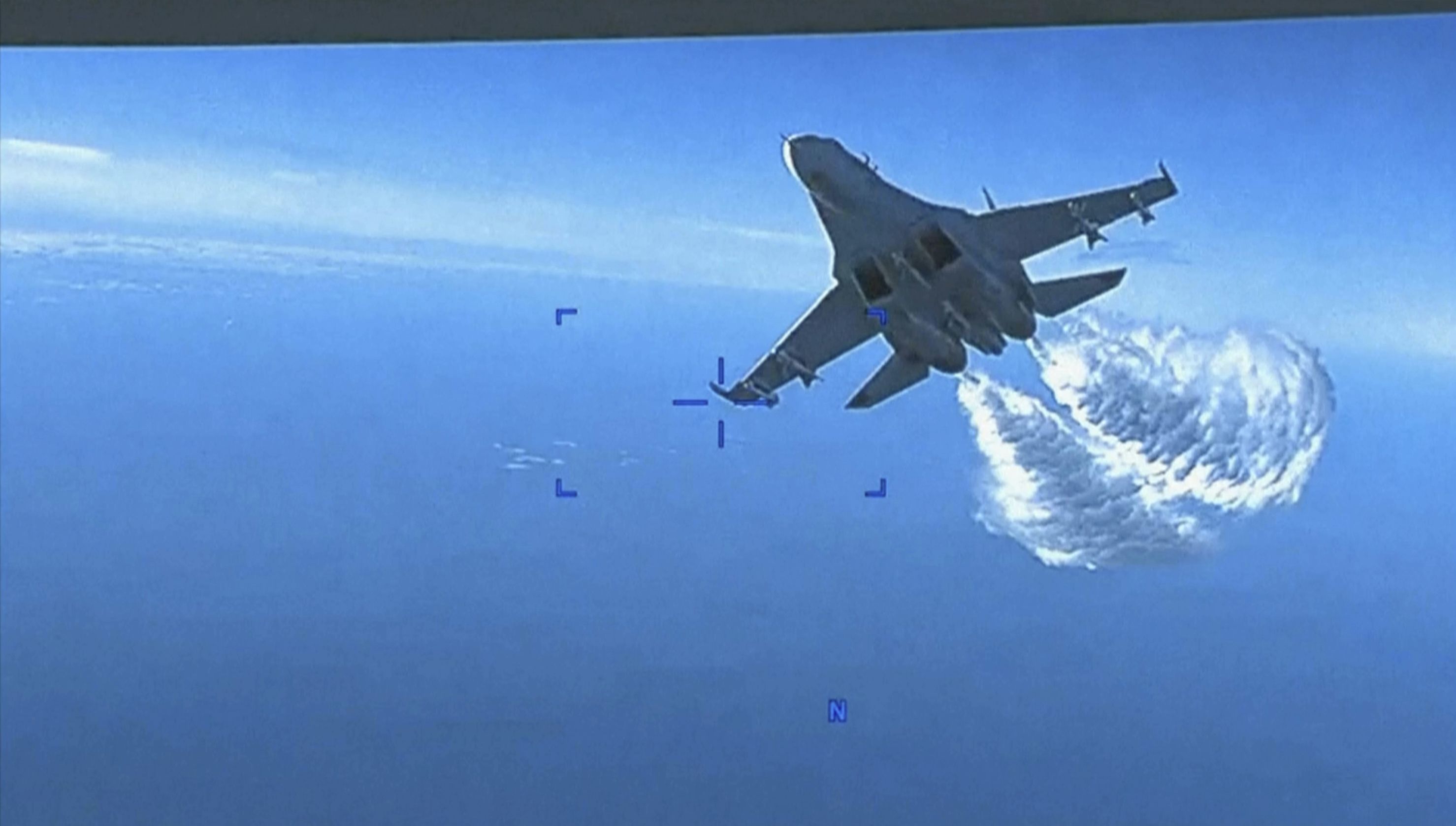 The Pentagon released declassified footage that it says shows a Russian jet conducting "an unsafe and unprofessional intercept" with a U.S. drone over the Black Sea on Tuesday, Axios' Ivana Saric reports.
The 42-second video shows a Russian Su-27 jet approaching the MQ-9 Reaper drone and releasing fuel as it neared the U.S. aircraft.
A jet is seen approaching the drone and colliding with it before the feed cuts out. The footage appears to show damage to the drone's propeller.
Joint Chiefs Chairman Mark Milley said the remains likely broke apart and sank. Measures were taken to prevent loss of intelligence:
"There's probably not much to recover, frankly."
6. TikTok CEO: App sale wouldn't solve U.S. concerns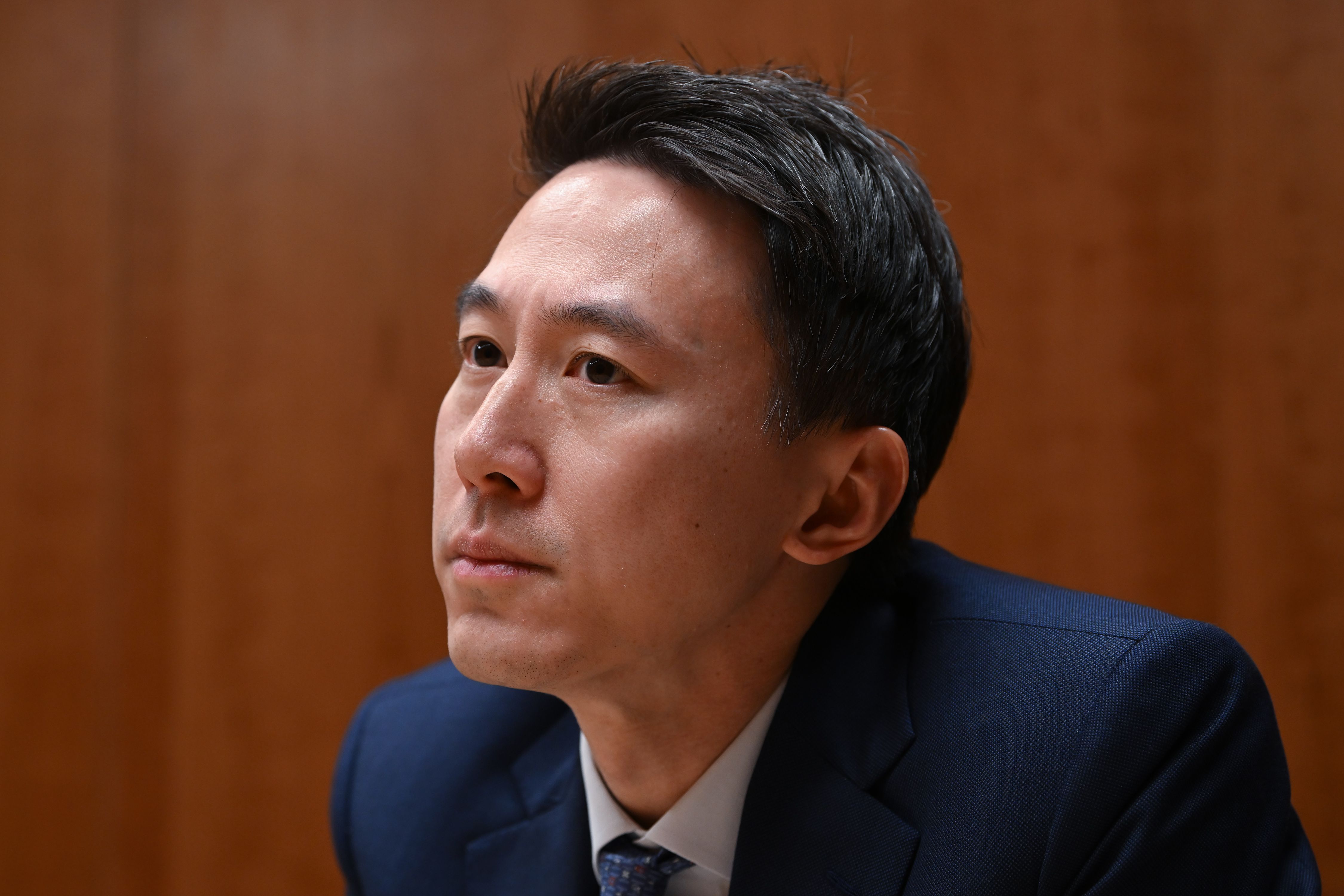 TikTok CEO Shou Zi Chew told The Wall Street Journal's Stu Woo that forcing the app's Chinese parent company, Bytedance, to sell it wouldn't address national security concerns of the U.S. and other governments.
TikTok has proposed a plan that uses a U.S. partner, Oracle, to store American users' data to guard against Chinese influence.
"I do welcome feedback on what other risk we are talking about that is not addressed by this," Chew, who is scheduled to testify on Capitol Hill next Thursday, told The Journal from TikTok's WeWork offices in D.C.
"So far I haven't heard anything that cannot actually be solved by this."
7. ⚖️ Biden fights to keep climate cases in states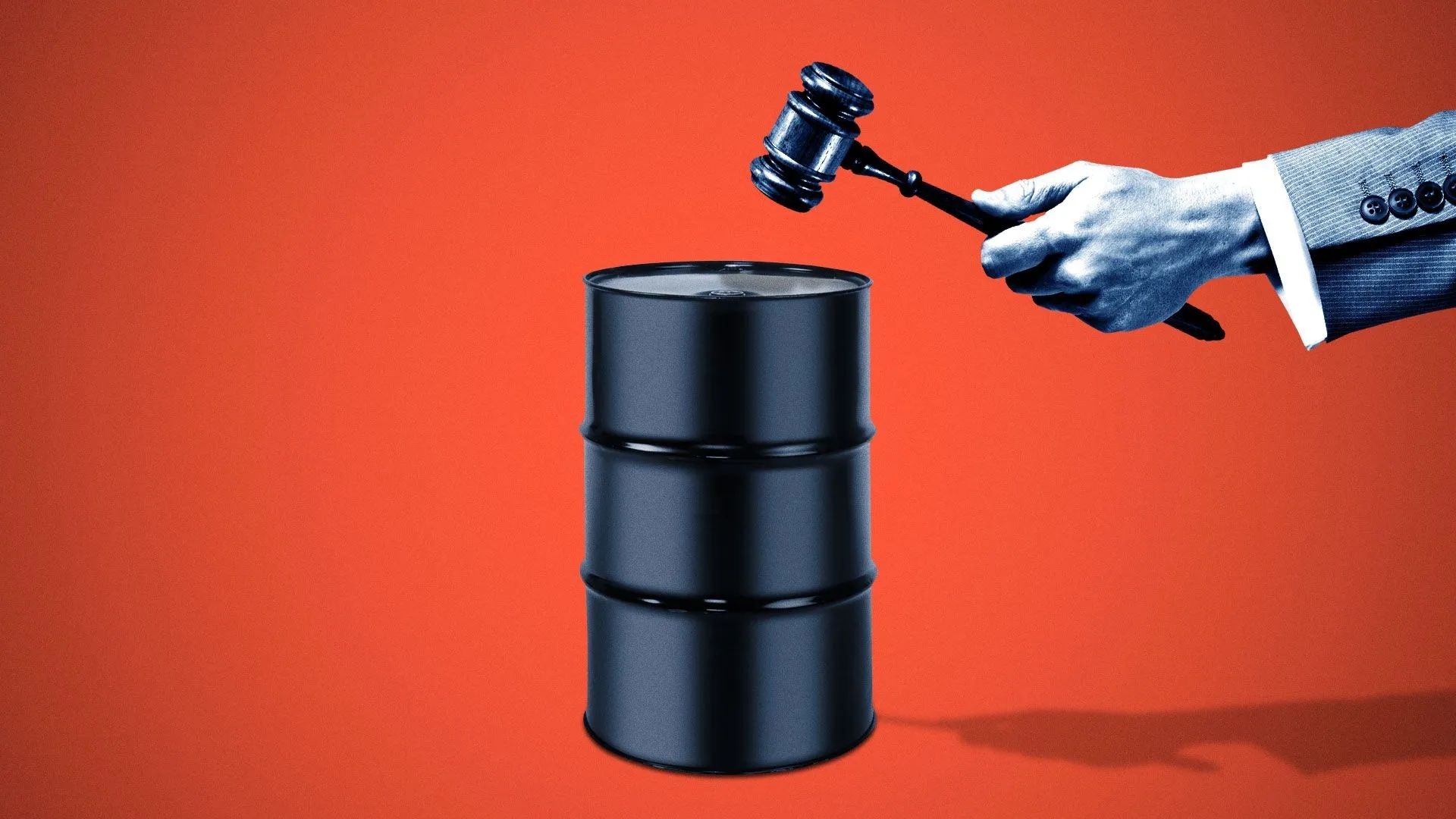 Justice Department lawyers are urging the Supreme Court to reject efforts by oil heavyweights to have fossil-fuel cases heard in federal rather than state courts, Ben Geman writes in Axios Generate.
Why it matters: State courts are generally friendlier venues for state and local governments who — in roughly two dozen cases nationwide — are seeking damages from various companies for climate-related harms.
Go deeper ... Read the administration brief ... Read the industry brief.
8. 🏀 1 hoop thing: Bracket-busters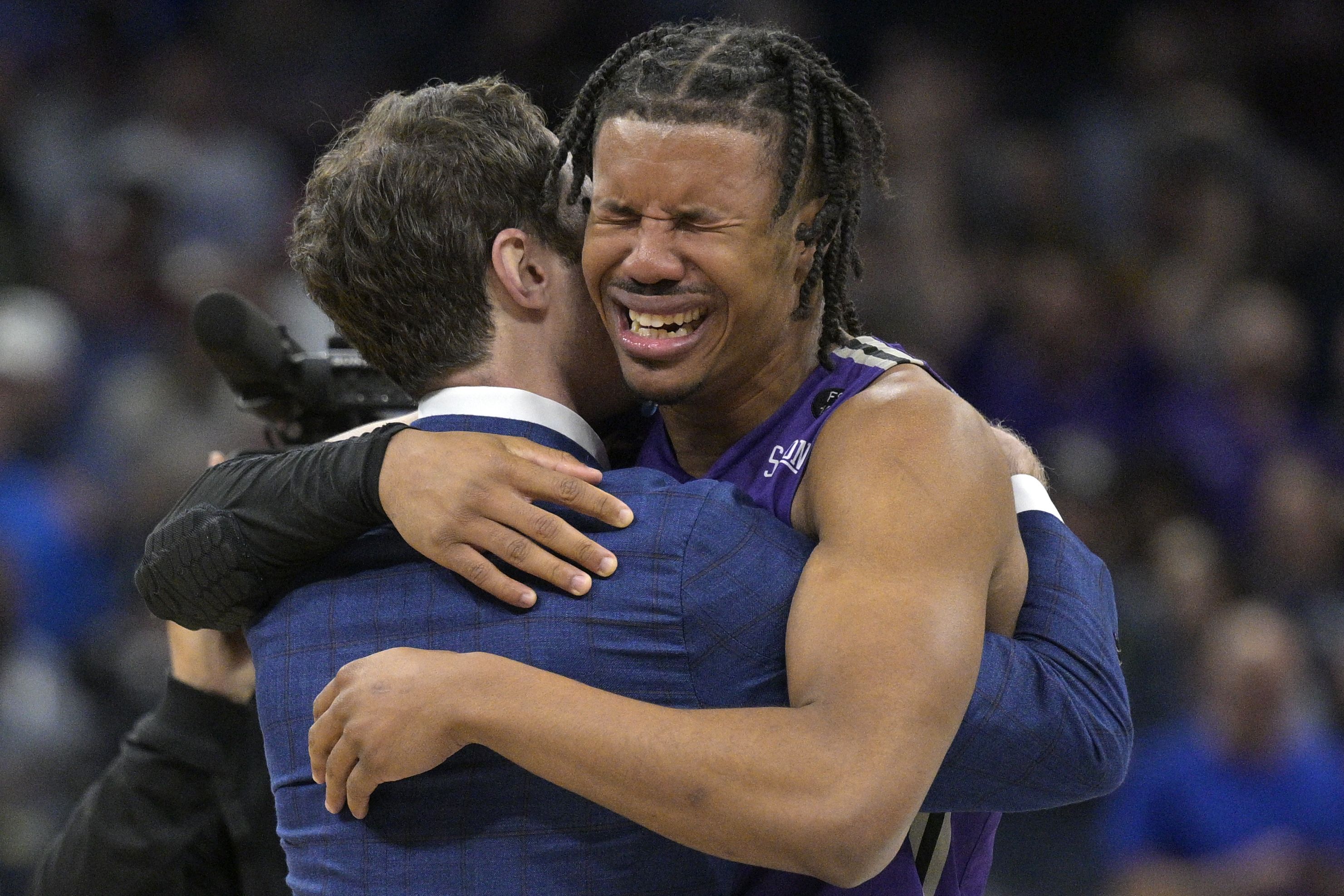 Most March Madness brackets were busted before sundown on Day 1, AP reports:
The NCAA's March Madness Twitter feed said early today that only 787 brackets — out of millions — remain perfect:
"Princeton STUNS Arizona and just like that, only 0.12% of brackets remain perfect," an earlier tweet said.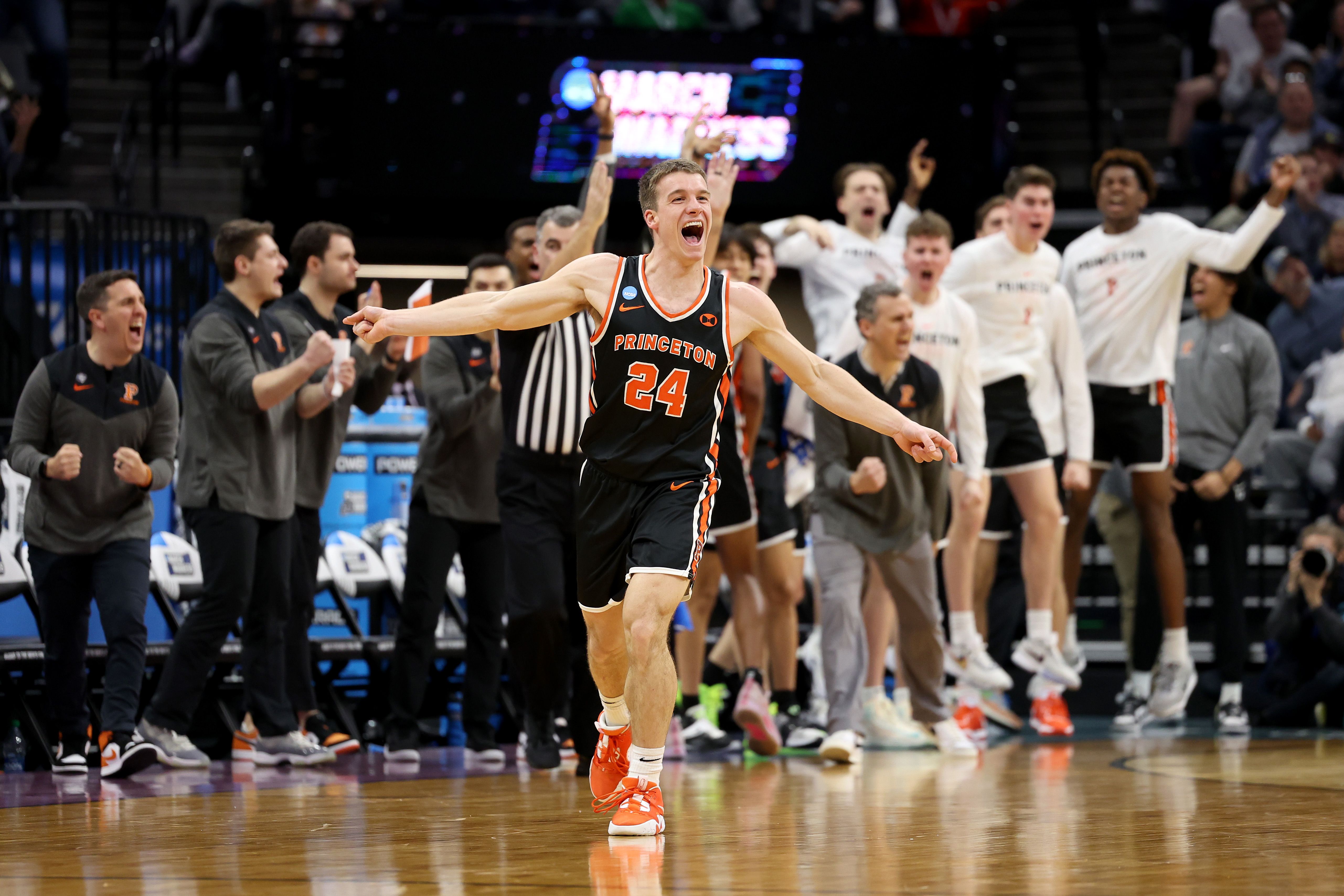 In ESPN's Tournament Challenge bracket game, only 658 perfect brackets remain. More than 20 million got at least one of the 16 games wrong.
Only 6.6% picked Princeton to beat Arizona. So the Wildcats' defeat did tremendous damage to many brackets. (Go deeper: Arizona suffers epic upset against Princeton, by Jeremy Duda of Axios Phoenix.)
Arizona was a favorite at CBS Sports, picked on 96.9% of brackets to win its opener ... 84.9% to make the Sweet 16 ... 55.2% to go to the Elite Eight ... 21.5% to reach the Final Four ... and 5% to win it all.
Go deeper: "Saint Peter's, one year later," by Axios Sports' Jeff Tracy.