Axios AM
June 04, 2020
Good Thursday morning. A memorial service for George Floyd will be held at 2 p.m. ET today at North Central University in Minneapolis, and will stream on media channels.
Situational awareness: An AP tally of protest arrests has passed 10,000.
💻 Happening tomorrow, 12:30 p.m. ET: Axios will host a live virtual event on the impact of the Black Lives Matter movement.
Join Axios executive editor Sara Kehaulani Goo and White House editor Margaret Talev for conversations with Rep. Bobby Rush (D-Ill.), St. Paul Mayor Melvin Carter and NAACP President Derrick Johnson.
1 big thing: Trump troubles grow, spread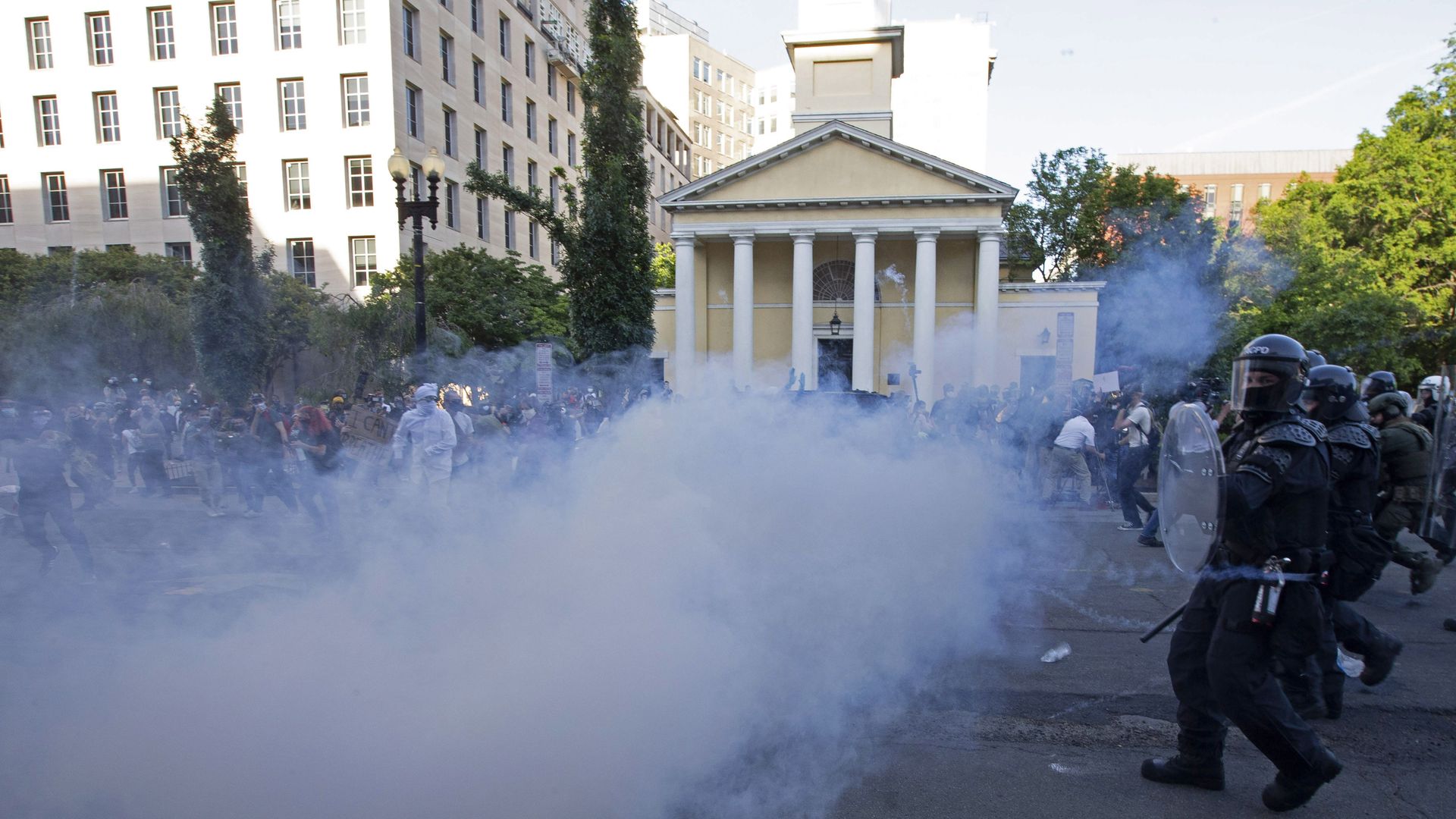 President Trump is confronting the most dire political environment of his presidency, with his support dropping fast from Texas to Wisconsin, even among his base of religious and older voters. 
Why it matters: Top Republicans tell me that Trump's handling of the nation's civil unrest, including his hasty photo op at St. John's Church after the violent clearing of Lafayette Park, make them much more worried about his chance of re-election than they were one week ago.
Yesterday, advisers admit, was inarguably brutal:
His current defense secretary, Mark Esper, caught the White House off-guard by breaking with Trump at a press briefing where he said he doesn't currently support invoking the Insurrection Act, the 1807 law that permits the president to use active-duty troops on U.S. soil. Trump was especially infuriated that Esper read his remarks, proving he didn't misspeak, Axios' Jonathan Swan reports. Trump thought Esper was trying to curry favor with the media.
His former defense secretary, retired Marine Corps Gen. James Mattis, torched him as a bad, divisive leader tearing America apart. "I have watched this week's unfolding events, angry and appalled," Mattis wrote in a statement to The Atlantic. "We must reject and hold accountable those in office who would make a mockery of our Constitution."
At the same time, Trump's polling has turned from mixed to bleak:
In Texas, a Republican stronghold that Trump won by nine points in 2016, a Quinnipiac Poll out yesterday showed Trump in a statistical tie with Joe Biden, 44% to 43%.
Fox News polls out yesterday showed Trump down badly in Wisconsin (Biden 49%, Trump 40%) and statistically tied in Ohio (Biden 45%, Trump 43%) — two must-wins. 
In Arizona, a 2020 swing state which Trump won by three points in 2016, a Fox News poll showed Biden with an edge (46% to 42%).
Between the lines: Trump is furious at Esper, Swan reports.
But the president's most trusted advisers are telling him it would be foolish to fire him.
They don't think he will, even though the president has vented and asked for "names" to replace him.
The bottom line: Trumpworld people aren't panicked, but they definitely are concerned — and hope that a "Nixon '68" dynamic will kick in, and a public desire for law and order will ultimately reward Trump.
But right now, sources close to the campaign say he's suffering with independents.
How it's playing ...

2. Eight minutes become symbol of police brutality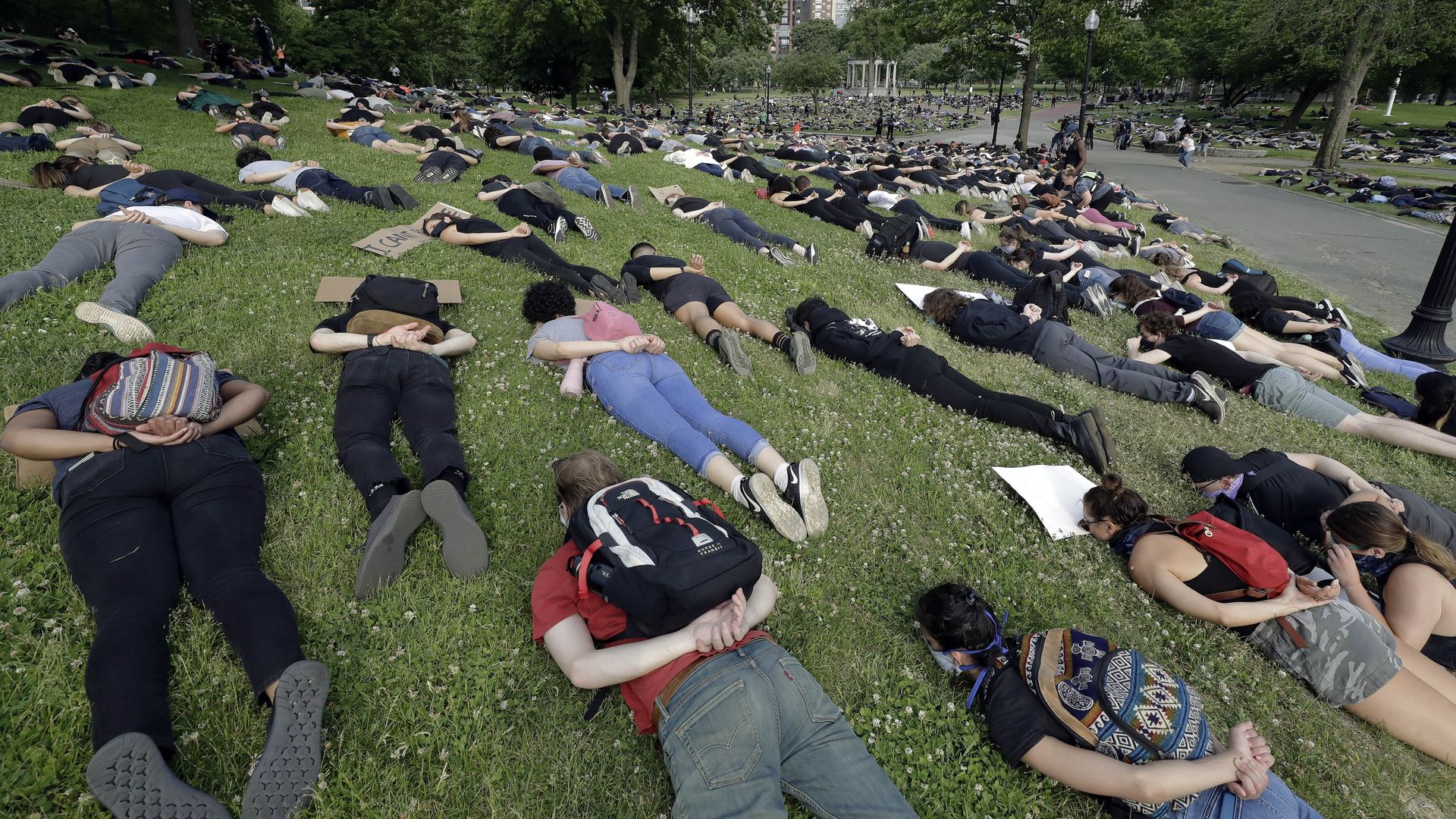 8:46 ... Eight minutes, 46 seconds is the length of time prosecutors say George Floyd, a 46-year-old black man, was pinned under a white Minneapolis police officer's knee, AP's Kathleen Hennessey and Steve LeBlanc write.
Why it matters: The time has fast grown into a potent symbol of suffering at the hands of police.
In Boston and Tacoma, Wash., demonstrators this week lay down on streets staging "die-ins" for precisely 8 minutes, 46 seconds.
ViacomCBS, owner of MTV and Nickelodeon, stopped its programming to air a silent, somber video honoring Floyd for 8 minutes, 46 seconds.
⚡ The latest: Demonstrations across the U.S. remained huge but turned notably more subdued after Minnesota Attorney General Keith Ellison upgraded the charge against Derek Chauvin to second-degree murder, and the three officers who stood by were charged with aiding and abetting murder.
3. Social media takes on world leaders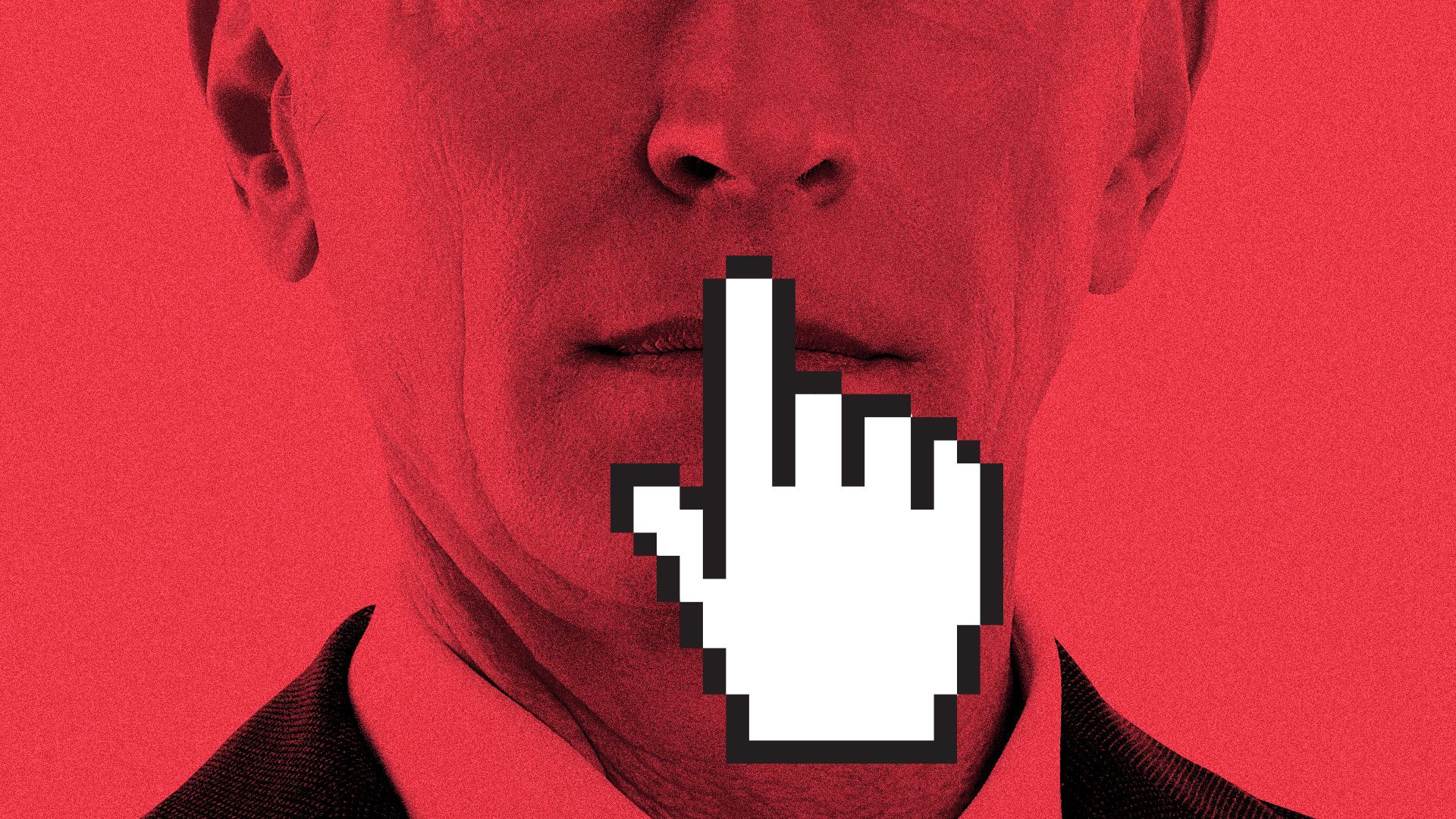 Social media companies are finally beginning to take action on posts from world leaders that violate their policies, after years of letting them mostly say whatever they wanted unfiltered to millions of people, Axios' Sara Fischer writes.
Why it matters: Government officials are among the users most likely to abuse the wide reach and minimal regulation of tech platforms.
Snapchat said yesterday that it will no longer promote President Trump's account on its "Discover" page of curated content, after Trump tweeted comments that some suggested glorified violence amid racial justice protests.
4. Richmond to remove Lee statue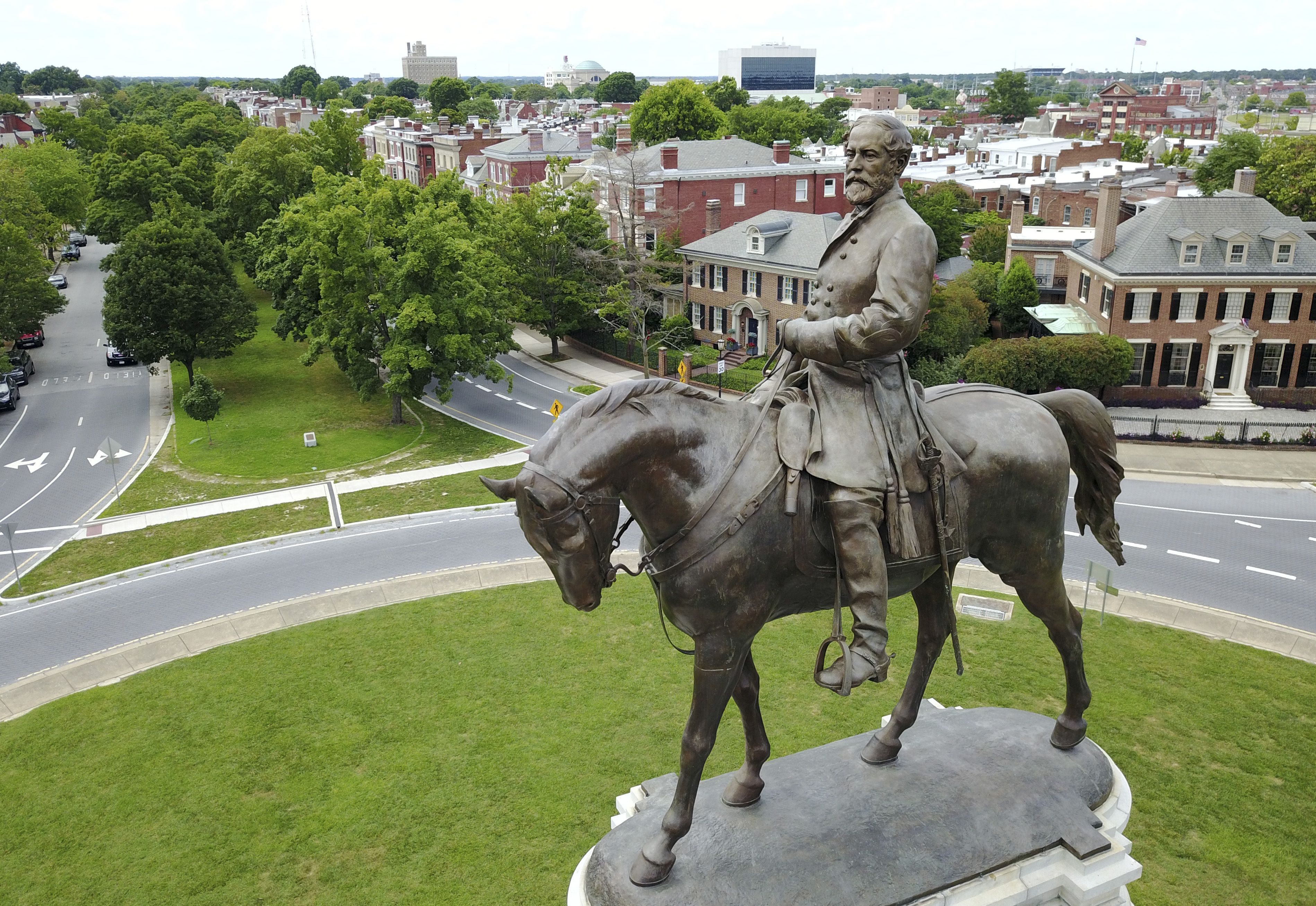 Virginia Gov. Ralph Northam is expected to announce plans today to remove the towering statue of Gen. Robert E. Lee on Richmond's Monument Avenue, the world's most famous array of Confederate iconography.
Why it matters: The move is an extraordinary victory for civil rights activists, whose calls for the removal of that monument and others in this former capital of the Confederacy have been resisted for years, AP reports.
What's next: Amid global outrage over the death of George Floyd, the Democratic governor will direct the statue to be moved off its massive pedestal and put into storage while his administration seeks input on a new location.
5. Our weekly map: Where cases are spiking
Texas, Arizona and Oregon saw significant spikes last week in new coronavirus infections, Axios' Andrew Witherspoon and Sam Baker report.
Why it matters: Nationwide, new cases have plateaued over the past week. To get through this crisis and safely continue getting back out into the world, we need them to go down — a lot.
In Texas, the spike in recorded cases seems to reflect an actual increase in new infections — not just better testing.
Testing in Texas increased by 36% over the past week, while the number of confirmed infections rose by 51%.
6. "A nation torn"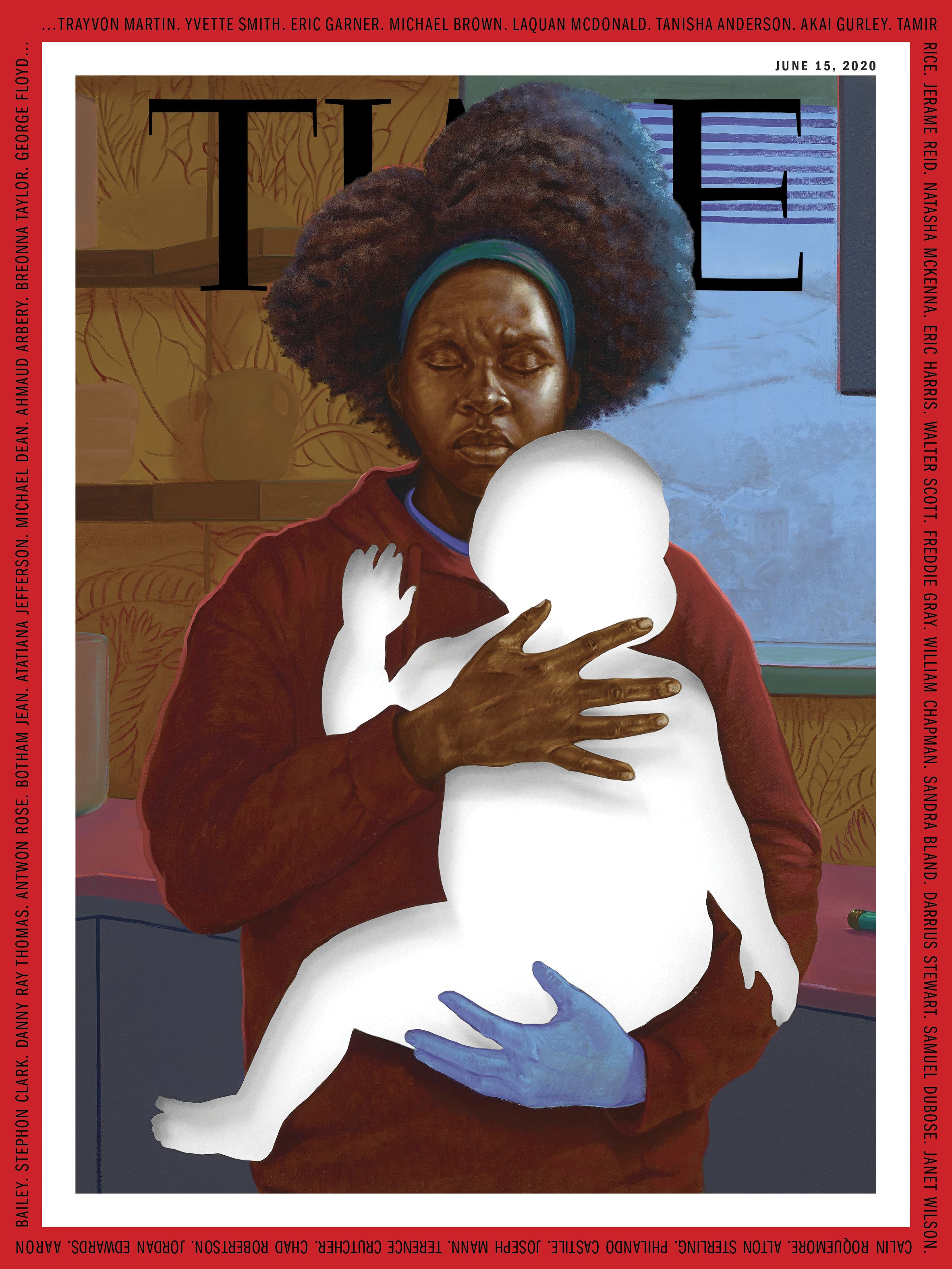 The forthcoming issue of TIME features a painting by artist Titus Kaphar, who also created a painting for the magazine in 2014 marking the protests in Ferguson:
For the first time, TIME says, the red border includes the names of people — 35 black men and women whose deaths, in many cases by police, were the result of systemic racism and helped fuel the Black Lives Matter movement.
7. President Obama's hope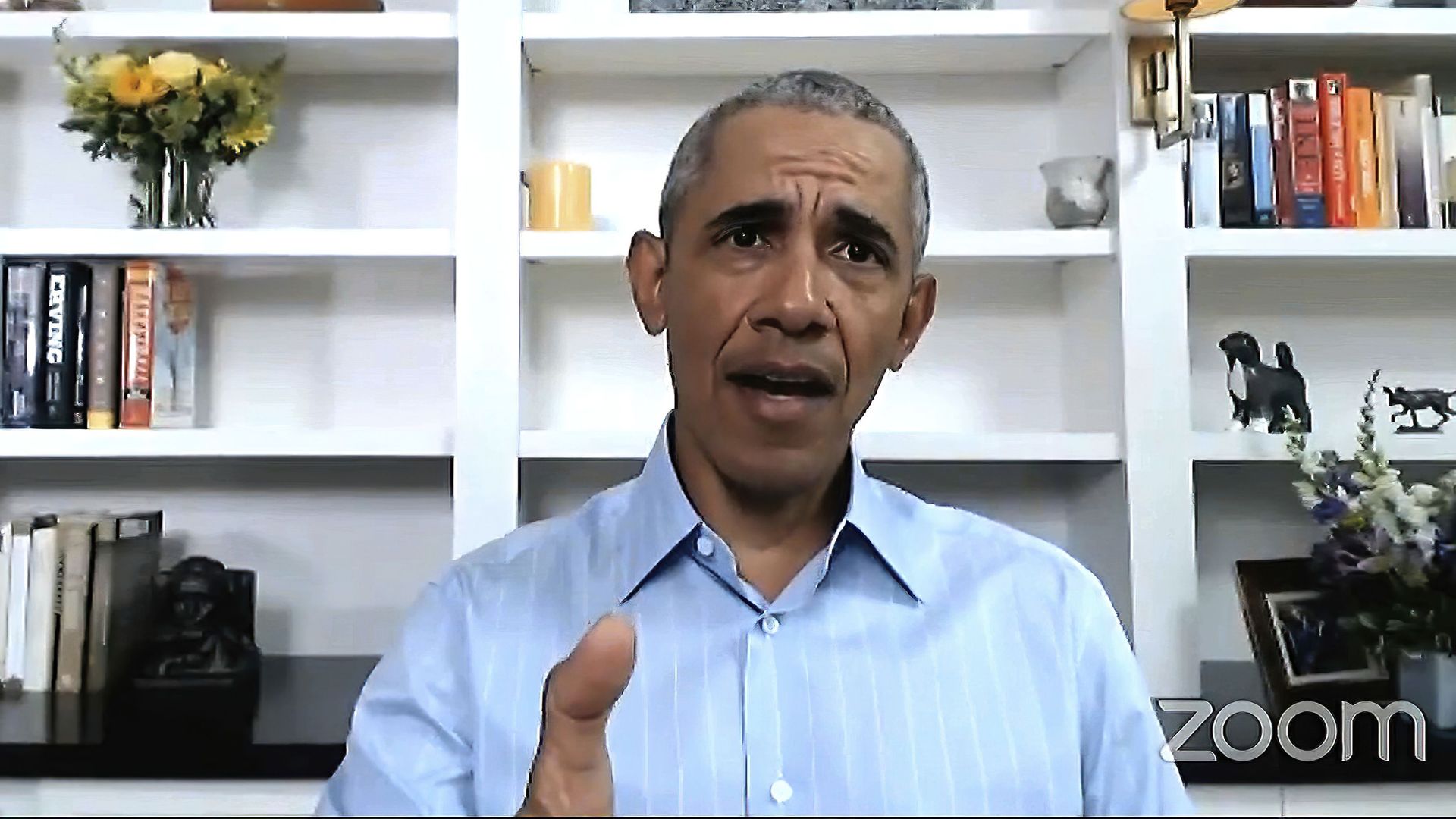 President Obama said at a virtual town hall hosted by My Brother's Keeper Alliance, a program of the Obama Foundation:
I have to tell you: Although I was very young when you had riots and protests and assassinations and discord back in the '60s, I know enough about that history to say there is something different here.
You look at [today's] protests, and that was a far more representative cross-section of America out on the streets peacefully protesting, and who felt moved to do something because of the injustices that they had seen. That didn't exist back in the 1960s — that kind of broad coalition.
💬 President Clinton said Saturday: "People with power should go first — answer the questions, expand who's 'us' and shrink who's 'them,' accept some blame, and assume more responsibility."
8. Mayors bridge police, public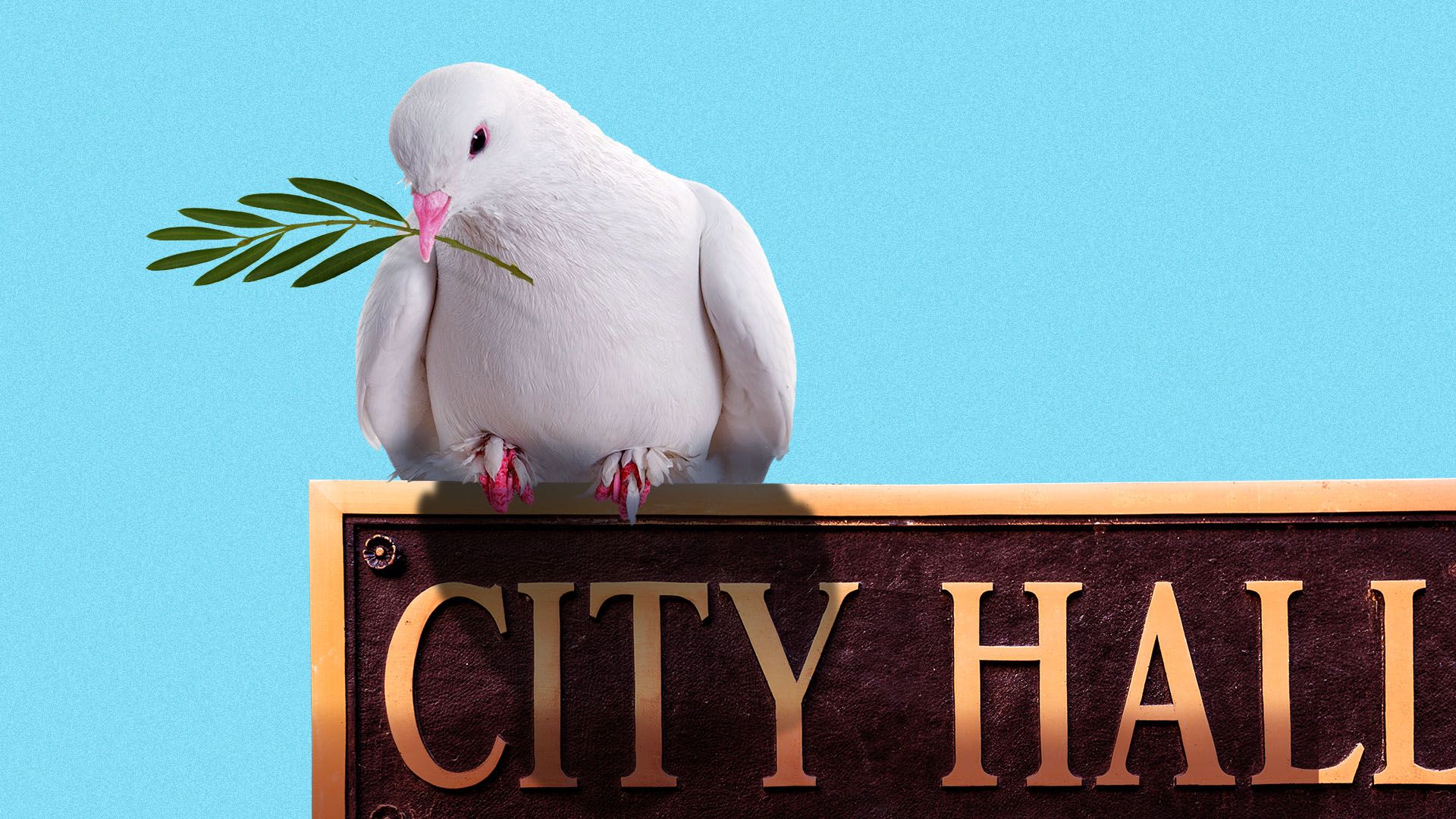 Mayors across the country are vocally condemning the police killing of George Floyd, marching with protesters in their streets, and outlining concrete steps to address the systemic racism that still plagues U.S. communities, Axios' Kim Hart and Rashaan Ayesh report.
Kansas City, Mo., Mayor Quinton Lucas answered protesters' questions, marched with them up Main Street, and gave out his cell phone number.
Newport News, Va., Mayor McKinley Price said he's visiting church services and events — "wherever I'm invited" — to hear what people are feeling.
📱 Sign up for Kim Hart's weekly newsletter, Axios Cities.
Editor's note: This item has been updated to spell Quinton Lucas' name correctly.
9. 🍿 Milestone: AMC theaters in peril
AMC, the world's largest movie theater chain, warned that it may not survive the pandemic, USA Today reports.
The company, which has closed its theaters through at least last June, issued the "going concern" warning in a public filing.
One possibility is Chapter 11 bankruptcy.
10. Pic du jour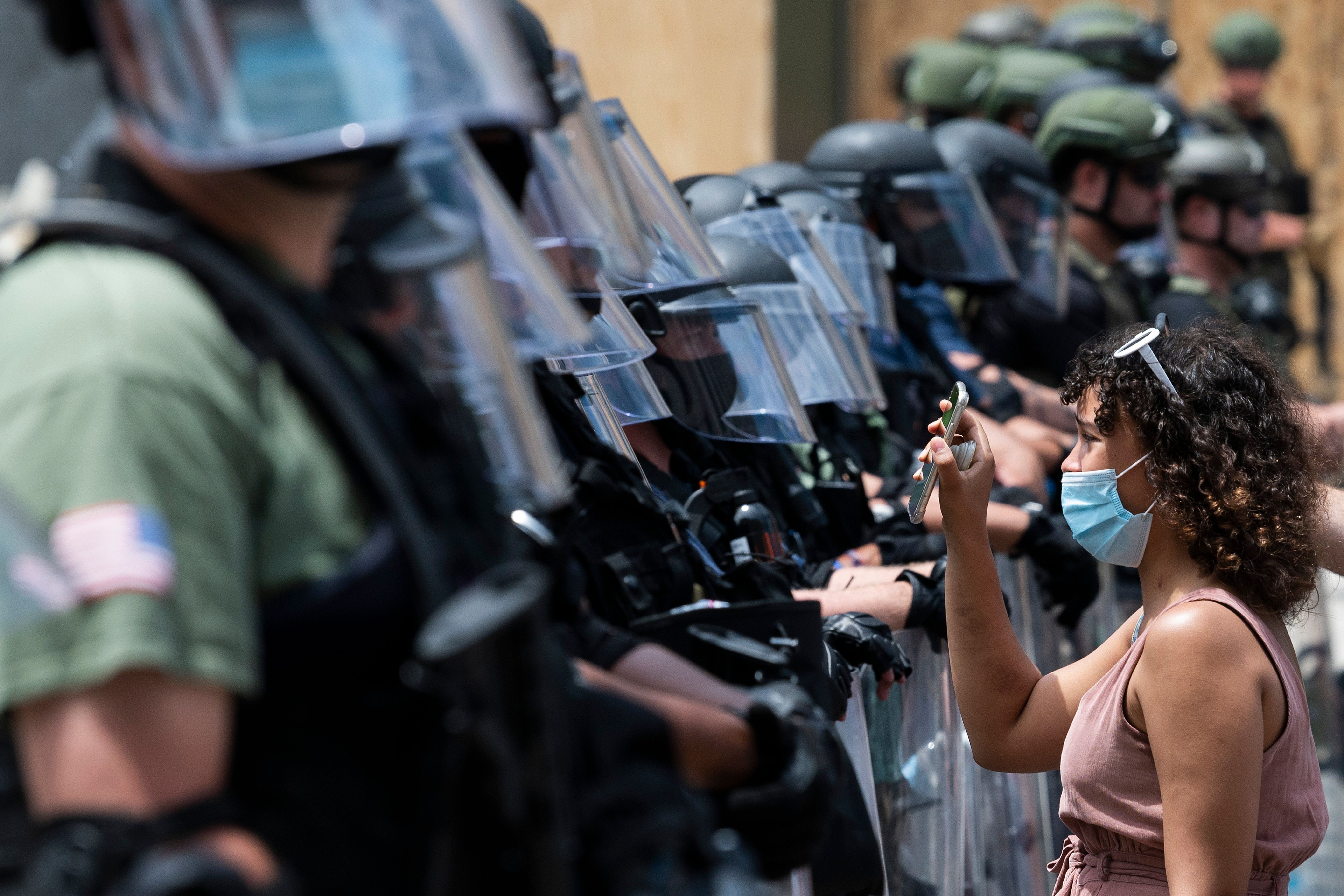 A protester shows a picture of George Floyd to a wall of security guards near the White House yesterday.
📬 Thanks for reading Axios AM. Please invite your friends to sign up here.