Axios AM
October 08, 2020
☕ Good Thursday morning. Today's Smart Brevity™ count: 1,287 words ... 5 minutes.
💻 Join Niala Boodhoo and me tomorrow at 3:30 p.m. ET for a virtual Axios "News Shapers" event with Sen. Tim Kaine (D-Va.), Sen. Josh Hawley (R-Mo.) and Rep. Katie Porter (D-Calif.). Register here.
1 big thing: "Was justice done?"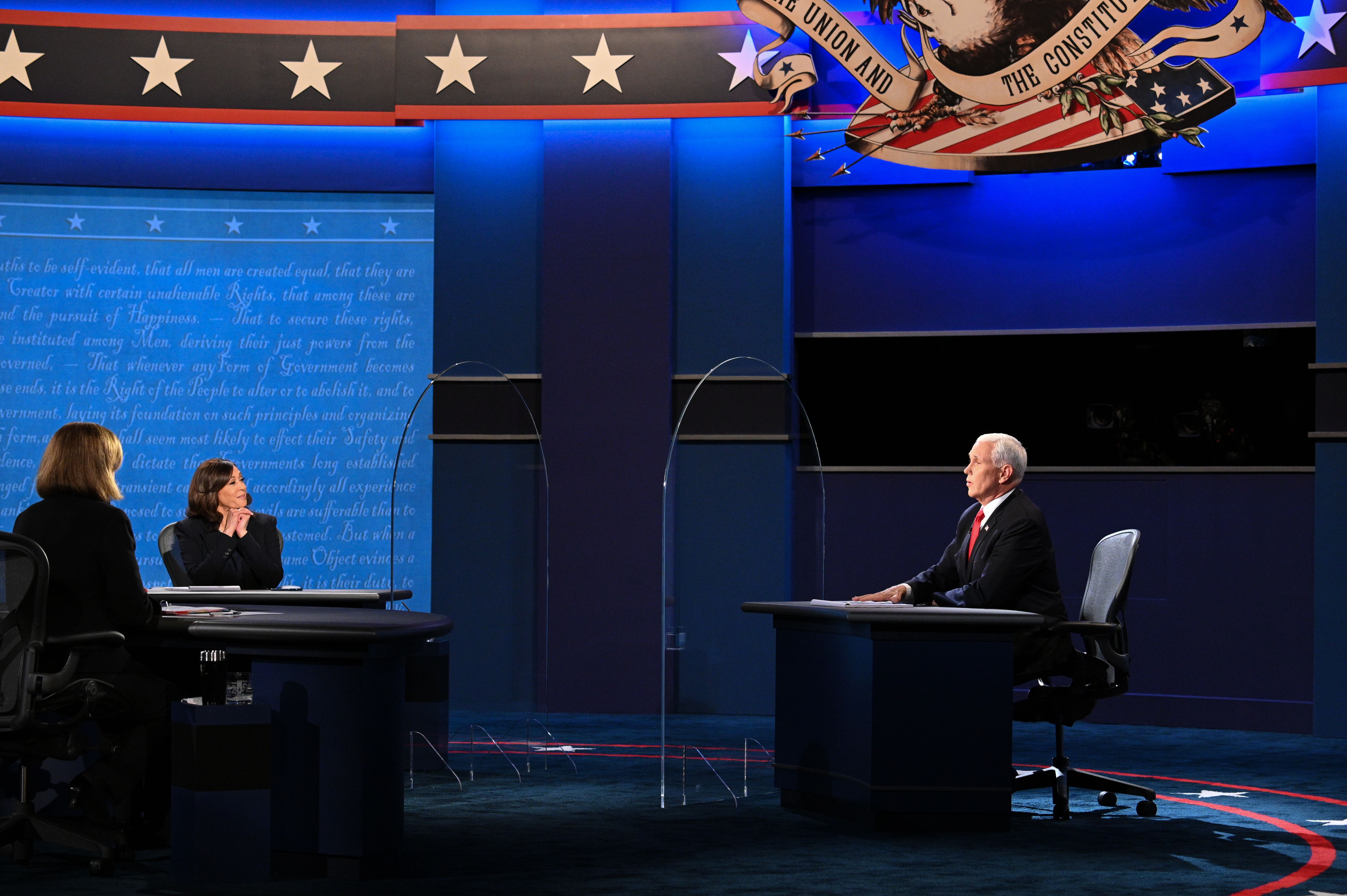 Moderator Susan Page of USA Today asked an identically worded question to both candidates in last night's vice presidential debate in Salt Lake City: "In the case of Breonna Taylor was justice done?"
The answers vividly captured our two Americas.
"I don't believe so," said Sen. Kamala Harris, 55, adding that she has talked with the mother of Taylor, a 26-year-old who was shot and killed by Louisville police in March when they broke into her apartment while executing a warrant.
In one of the night's most memorable moments, Harris said: "I'm a former career prosecutor. I know what I'm talking about. Bad cops are bad for good cops."
Harris described this year's racial-justice demonstrations: "I was a part of those peaceful protests. ... We are never going to condone violence. But we always must fight for the values that we hold dear."
"[O]ur heart breaks for the loss of any innocent American life, and the family of Breonna Taylor has our sympathies," said Vice President Pence, 61. "But I trust our justice system."
Addressing Harris, a former California attorney general, Pence said: "[I]t really is remarkable that, as a former prosecutor, you would assume that an empaneled grand jury, looking at all the evidence, got it wrong."
"There was no excuse for what happened to George Floyd," Pence added. "And justice will be served. But there's also no excuse for the rioting and looting that followed."
Pence deployed one of the night's roughest lines while defending the administration's coronavirus response:
Quite frankly, when I look at [the Biden-Harris] plan that talks about advancing testing, creating new PPE, developing a vaccine, it looks a little bit like plagiarism — which is something Joe Biden knows a little bit about.
Harris smiled and shook her head.
"Whatever the vice president is claiming the administration has done," Harris replied, "clearly it hasn't worked when you're looking at over 210,000 dead bodies in our country."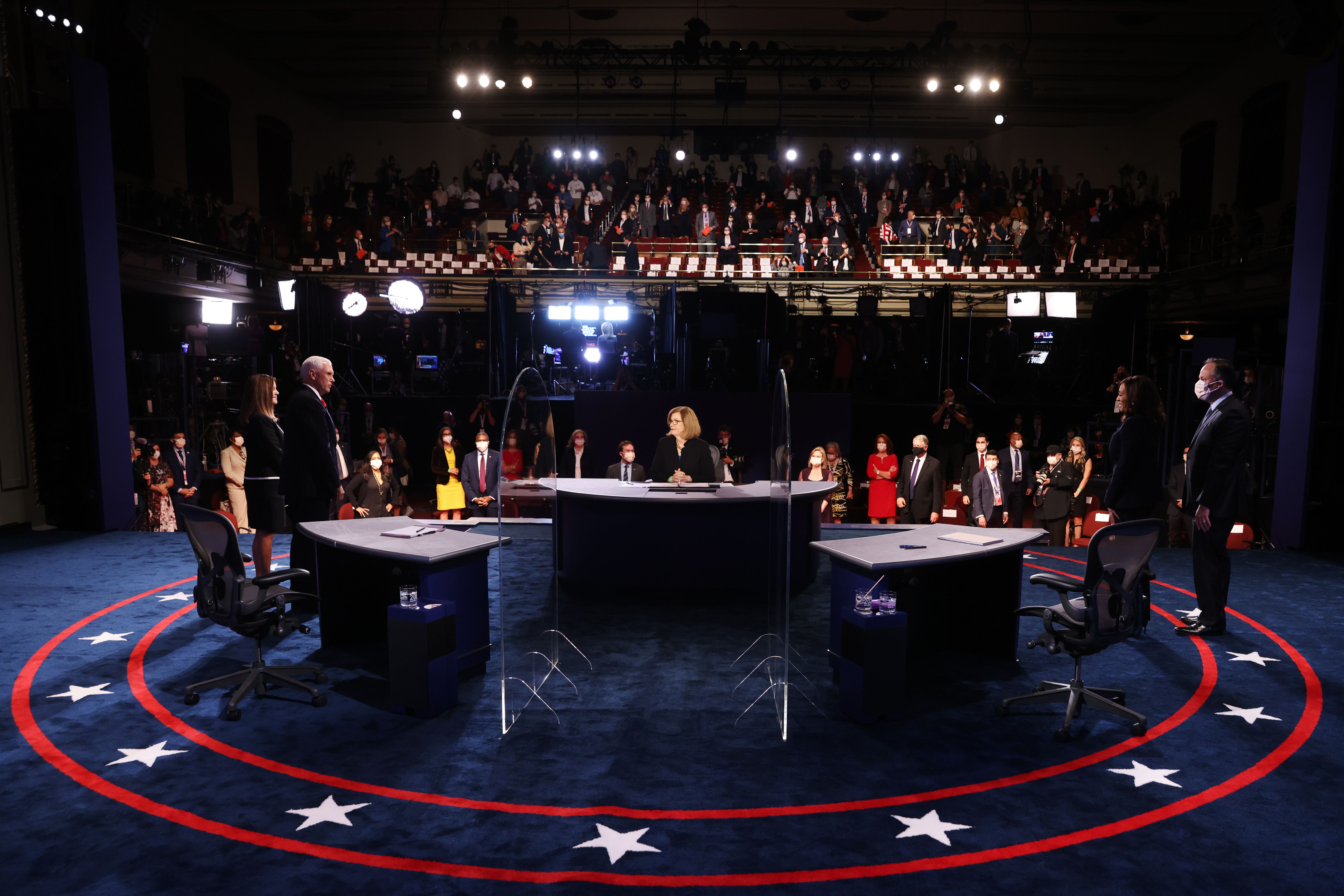 What we're hearing ... Axios' Jonathan Swan tells me: The Republican aides I've texted with tonight aren't trying to argue that Pence's performance altered the course of the race in any way.
They know that the president makes every news cycle about himself, thus entrenching this election as referendum on Trump — which is exactly how Biden likes it. And no amount of TV ads or normal-sounding GOP attack lines from Pence can change that.  
🎧 To hear more: Host Niala Boodhoo and I analyze the debate on our "Axios Today" podcast. (At the end, I turn the tables!) Listen here.
2. FEMA counts new White House cases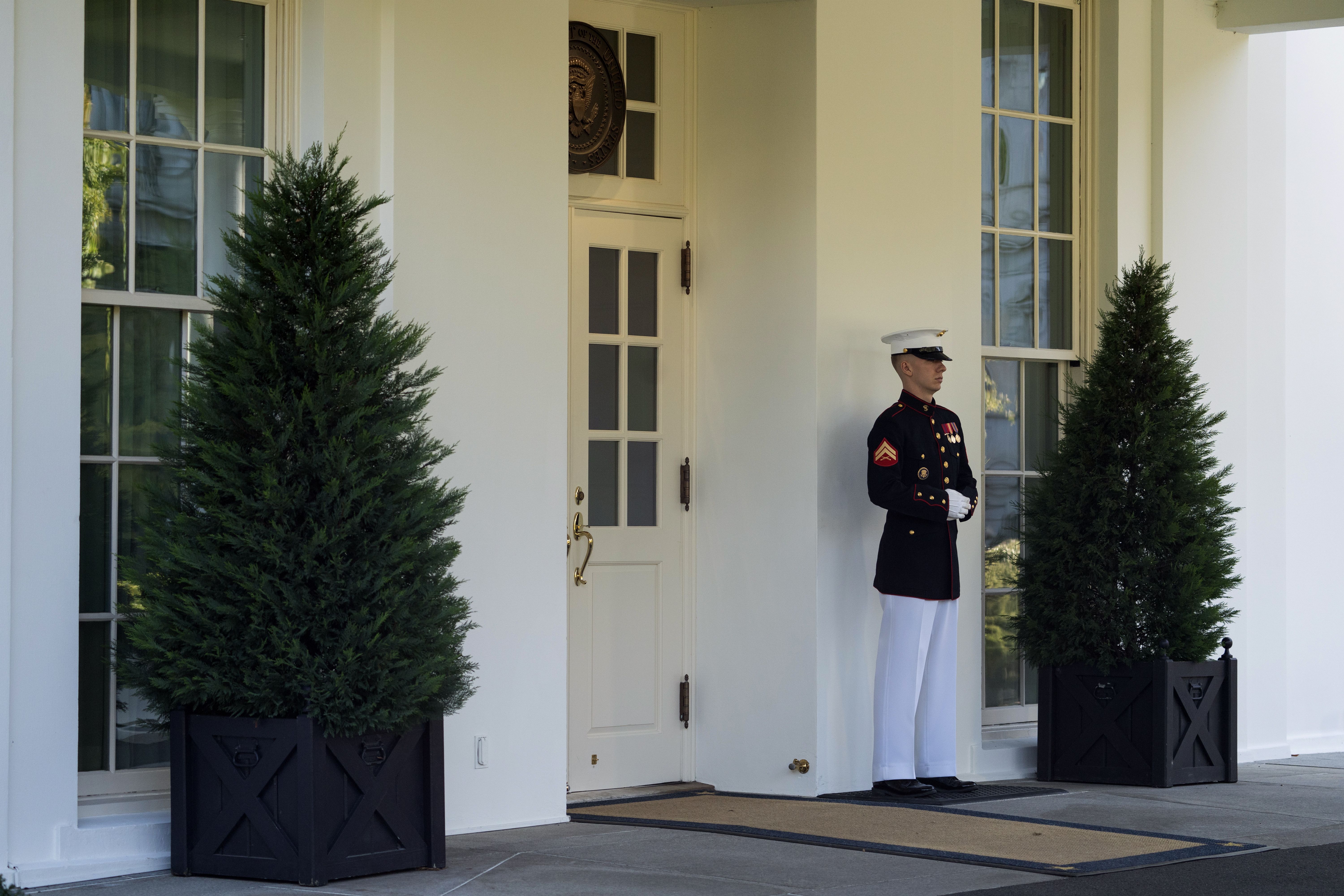 The coronavirus has infected "34 White House staffers and other contacts" — more than previously known — according to a FEMA memo dated yesterday, "an indication that the disease has spread among more people than previously known in the seat of American government," ABC News reports.
The state of play: "The new figures underscore ... the ... lengths to which government officials have gone to block information."
🧨 P.S. ... Breaking from the Atlanta Journal-Constitution:
"White House chief of staff Mark Meadows hosted a lavish wedding for his daughter in Atlanta this May [with 70 or so guests], despite a statewide order and city of Atlanta guidelines that banned gatherings of more than 10 people."
Why it matters: This story — which has the potential to break through in a big way — detonates at a time when Meadows is already being bitterly criticized, internally and externally, for his crisis leadership.
3. Trump demanded NDAs at Walter Reed
President Trump "required personnel at Walter Reed National Military Medical Center to sign non-disclosure agreements last year before they could be involved with treating him," NBC's Carol E. Lee and Courtney Kube scoop.
"During a surprise trip to Walter Reed on Nov. 16, 2019, Trump mandated signed NDAs from both physicians and nonmedical staff, most of whom are active-duty military service members."
"At least two doctors at Walter Reed who refused to sign NDAs were subsequently not permitted to have any involvement in the president's care."
🤔 Hmm. Sounds like more than medical tests as part of his annual physical, which is how the White House described it at the time.
4. Our weekly map: Cases rise in 23 states, D.C.
The pace of coronavirus infections increased last week in 23 states plus D.C., and only declined in four states and Puerto Rico, Axios' Sam Baker writes.
The big picture: The virus is not under control, or anywhere close to it.
5. Doctors: U.S. virus response turned a crisis into a tragedy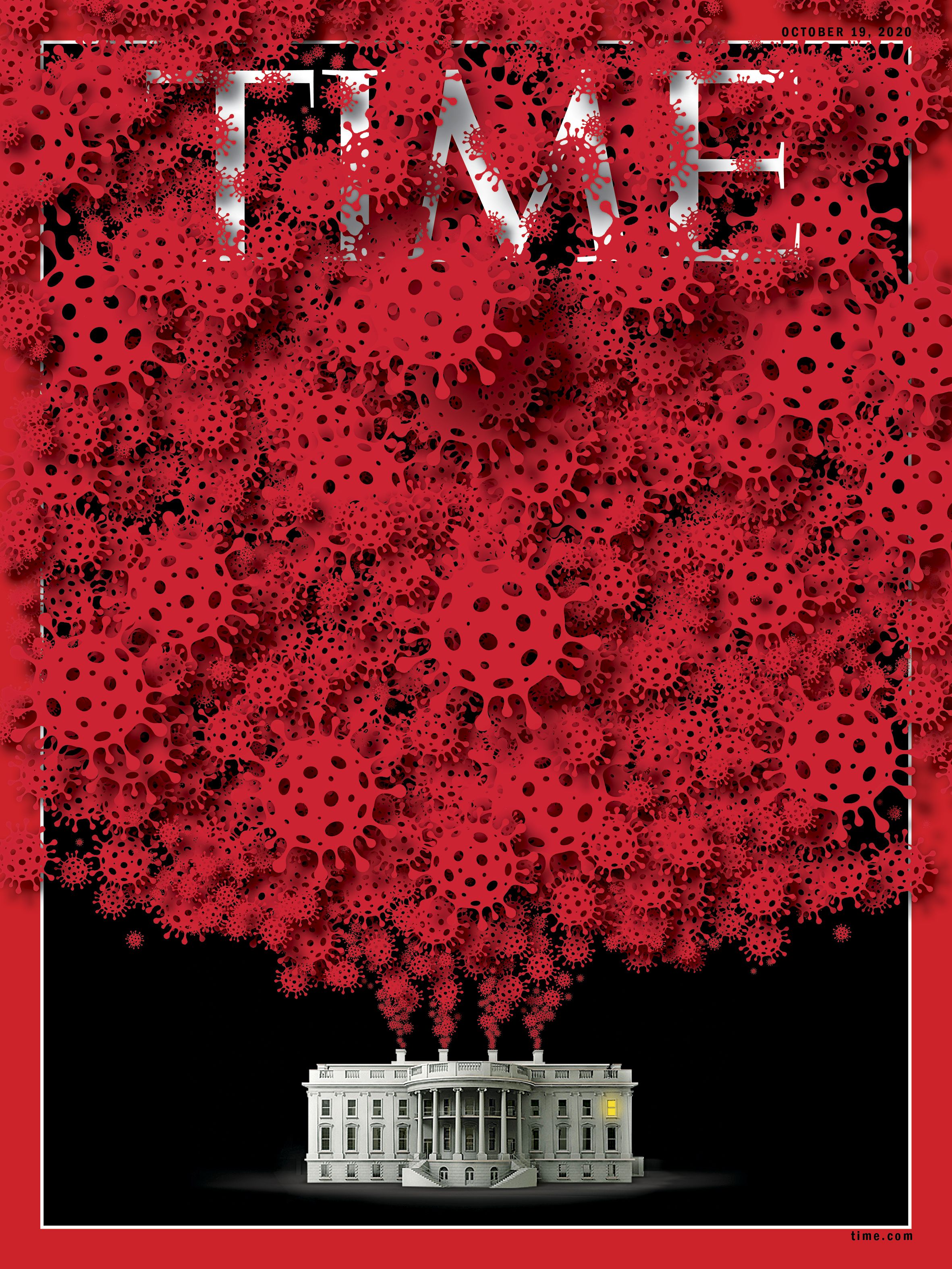 For the first time in its 208-year history, The New England Journal of Medicine — the world's most prestigious medical journal — has taken a political stand, the N.Y. Times reports (subscription).
The editorial begins:
With no good options to combat a novel pathogen, countries were forced to make hard choices about how to respond. Here in the United States, our leaders have failed that test. They have taken a crisis and turned it into a tragedy.
6. JPMorgan commits $30 billion to fight racial wealth gap
JPMorgan Chase announced a $30 billion investment over the next five years that the company says will address some of the largest drivers of the massive wealth gap between Black and white Americans, Axios Markets editor Dion Rabouin writes.
The commitment makes the bank by far the largest monetary contributor to efforts by businesses to fight systemic inequality and racism in the U.S.
Why it matters: "JPMorgan essentially is setting an example of what to do," Andre Perry, a fellow at the Brookings Institution, tells Axios.
CEO Jamie Dimon is a former chairman of the Business Roundtable, a group of nearly 200 CEOs at America's largest corporations.
"If a fraction of the members of the Business Roundtable follow suit," Perry said, "then you're talking about a more concrete effort than anything we've seen before."
Say it with your chest: "Systemic racism is a tragic part of America's history," Dimon said in a statement.
"We can do more and do better to break down systems that have propagated racism and widespread economic inequality, especially for Black and Latinx people. It's long past time that society addresses racial inequities in a more tangible, meaningful way."
7. We worry about the wrong things
A new global risk poll surveyed tens of thousands of people in 142 countries to determine what people worry about, Bryan Walsh writes in his twice-weekly newsletter, Axios Future.
Why it matters: The risks they fear often turn out to be different than the risks they actually face.
The poll, carried out by Gallup and the Lloyd's Register Foundation, found that people around the world were most worried about the effects of severe weather, violent crime and food.
By contrast, respondents tended to underplay less dramatic but more common threats like malfunctioning appliances and mental health.
8. Tech's steady crackdown on political ads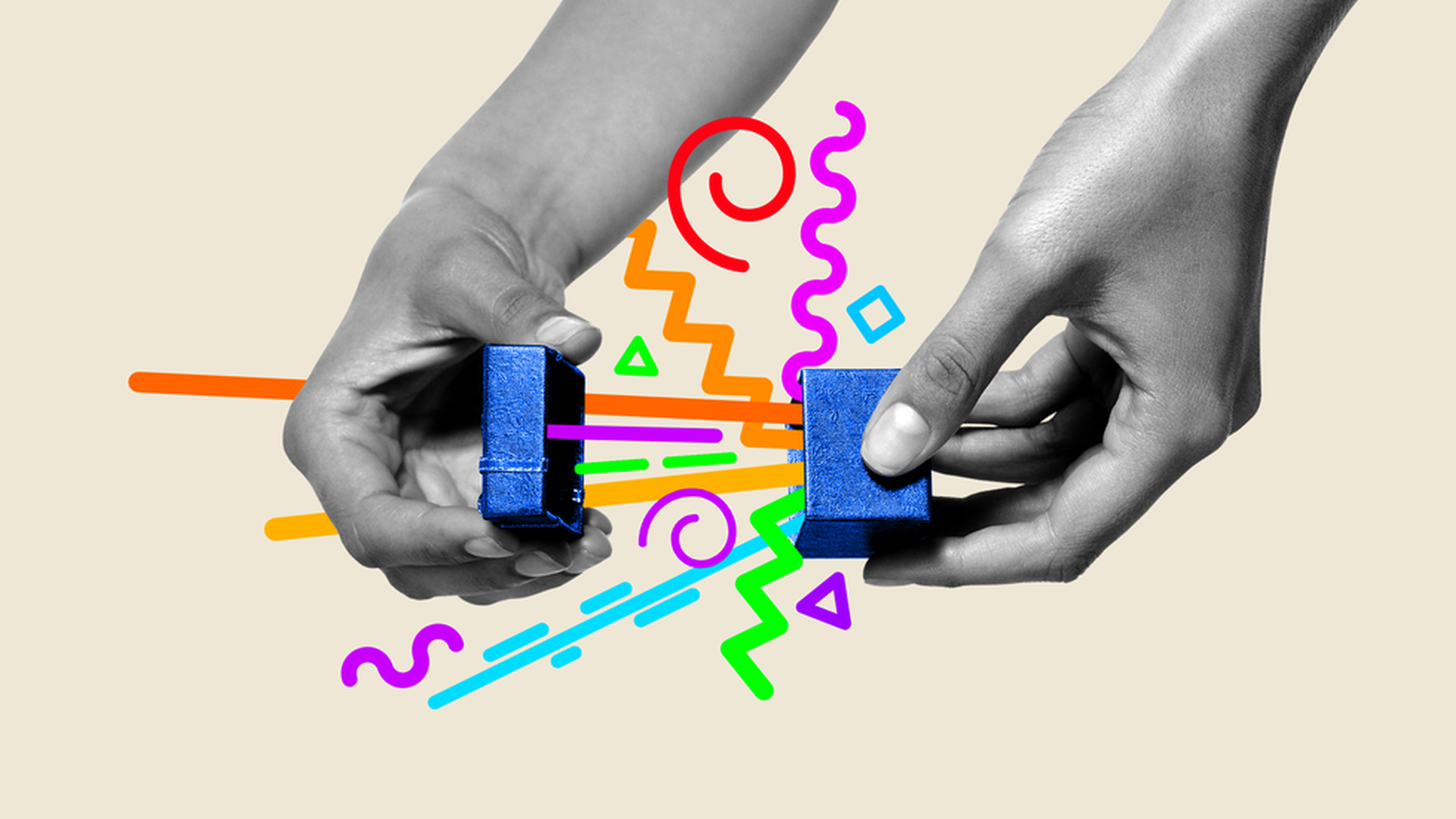 Nearly every major tech platform has acted to limit political ads in some way since 2016, Axios' Sara Fischer and Ashley Gold write.
Facebook said yesterday it plans to temporarily stop running social-issue and political ads in the U.S. after the polls close on Nov. 3, a move similar to one Google announced two weeks ago.
9. 🇨🇳 Kissinger warns of "situation similar to World War I"
Former Secretary of State Henry Kissinger says the U.S. and China must establish rules of engagement for their increasingly tense competition or risk the uncertainty of global politics leading up to World War I, Bloomberg reports.
"Our leaders and their leaders have to discuss the limits beyond which they will not push threats," Kissinger, 97, said yesterday during a virtual discussion hosted by the Economic Club of New York.
"You can say this is totally impossible," Kissinger warned. "And if it's totally impossible, we will slide into a situation similar to World War I."
10. 1 fly thing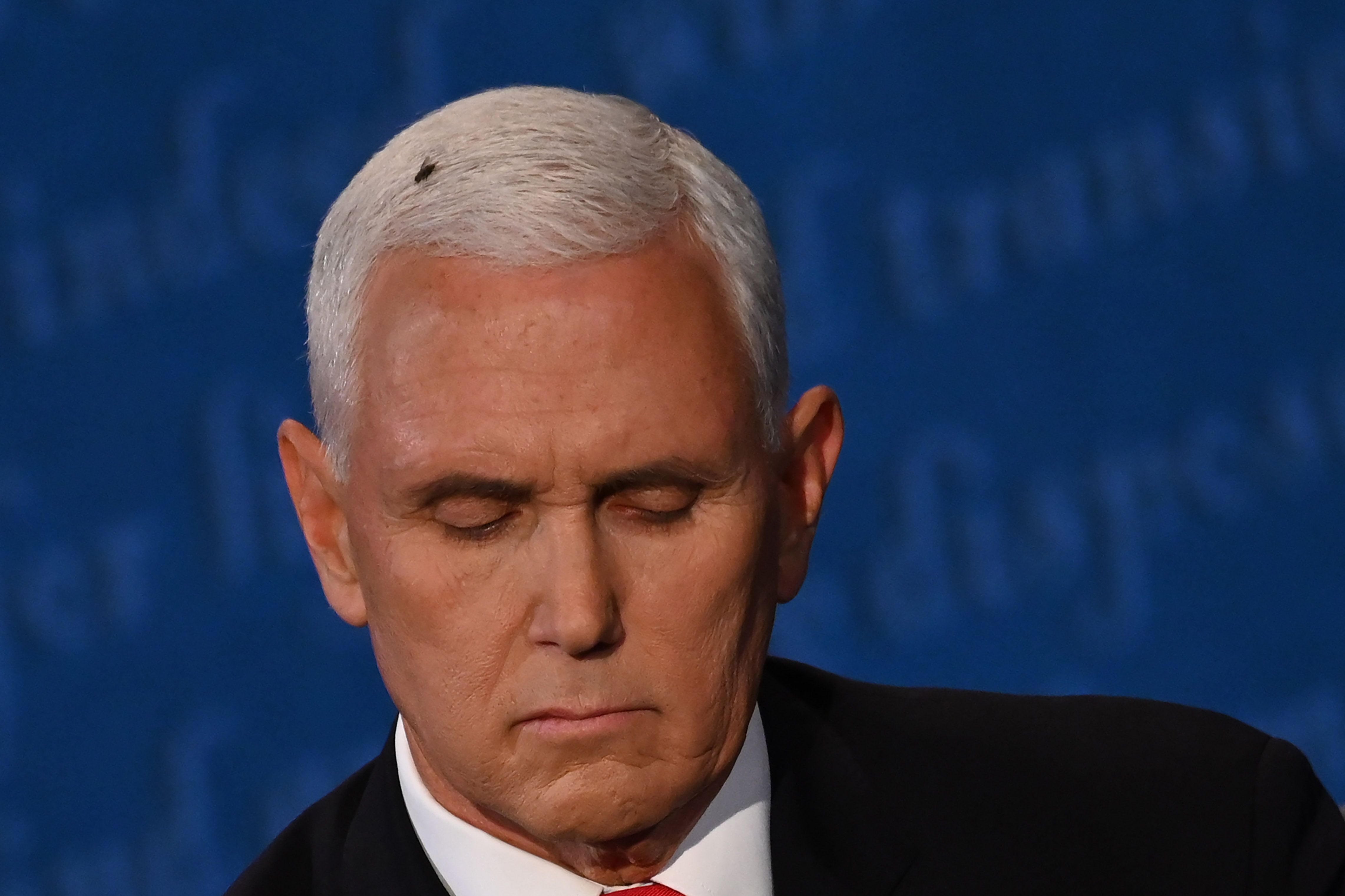 The plexiglass shields were no match for fly that buzzed around the debate stage before landing and staying on Vice President Pence's head, AP's Will Weissert writes.
"That's not on your TV. It's on his head," tweeted MSNBC's Rachel Maddow (10 million followers).
"The fly knows," tweeted author Stephen King (6 million followers).
Joe Biden tweeted a photo of himself wielding an orange flyswatter.
Biden's campaign is selling a $10 "Truth Over Flies Fly Swatter."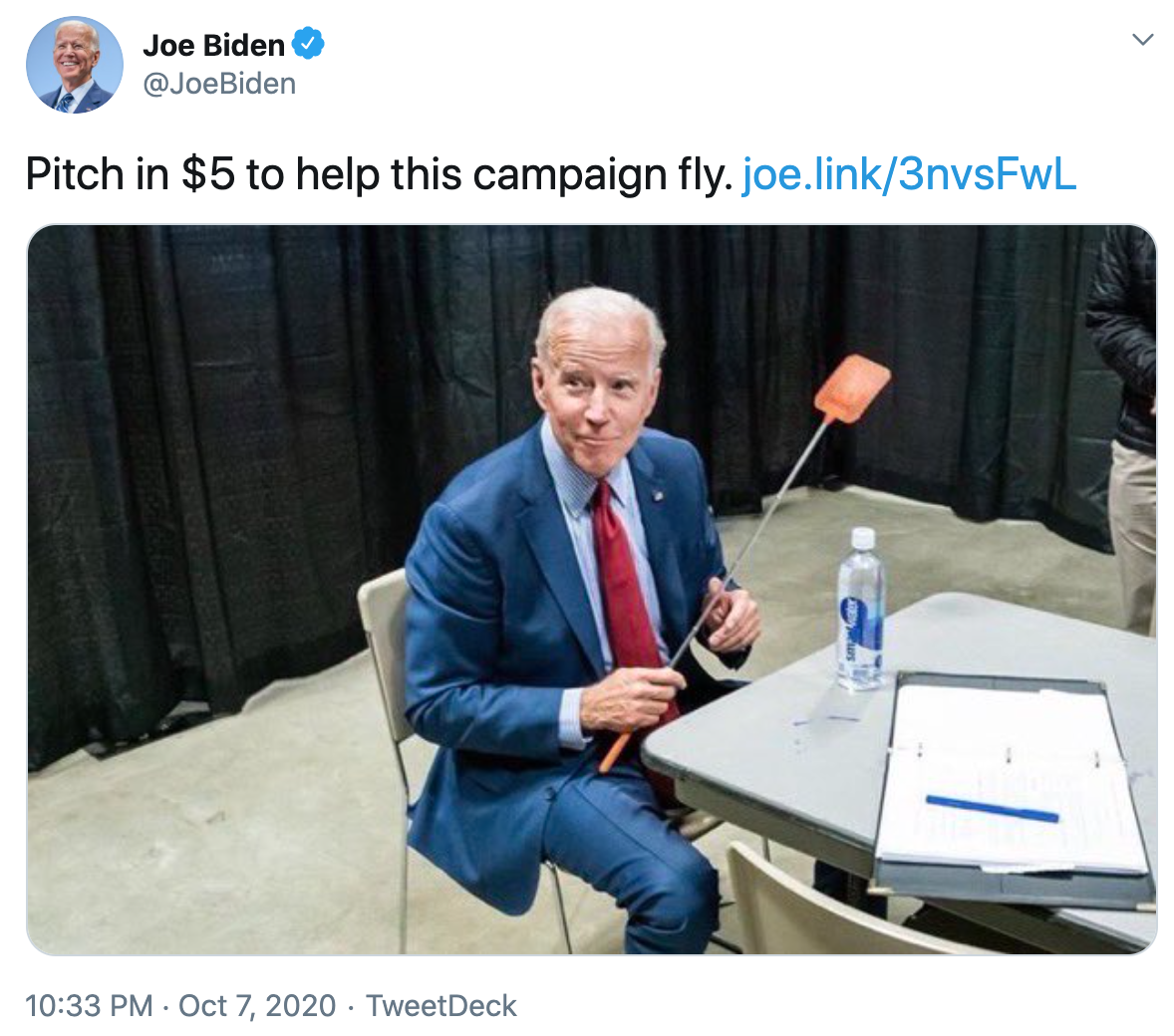 📱 Thanks for starting your day with us. Invite your friends to sign up for Axios AM/PM.