Axios AI+
August 22, 2023
Hi, it's Ryan. Today's AI+ is 1,226 words, a 5-minute read.
Situational awareness: Microsoft offered U.K. regulators a new idea to win approval for its $69 billion acquisition of Activision: The gaming company would transfer cloud-gaming rights to its titles to another firm, Ubisoft.
1 big thing: Newsrooms grapple with AI rules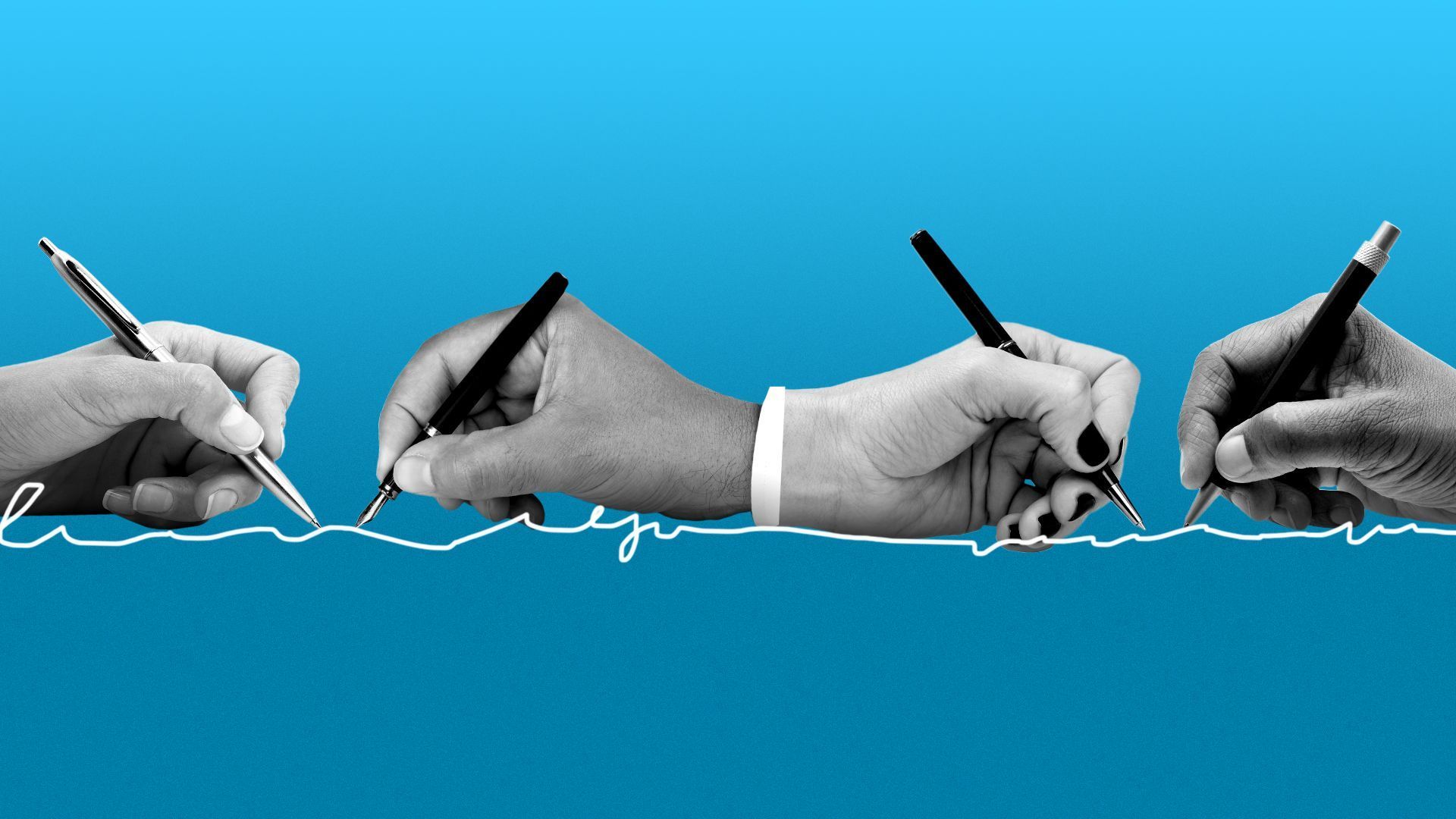 Leading media organizations are issuing guidance on leveraging artificial intelligence in the newsroom at the same time they're making licensing deals to let AI firms use their content to train AI models, Axios' Sara Fischer and I report.
Why it matters: The sudden arrival of publicly and commercially available generative AI tools has forced a new set of ethical choices on media companies struggling to protect public trust while still experimenting with the technology and preserving their legal rights.
Driving the news: Most news companies are allowing some use of AI under the editorial supervision of humans, but many of the new guidelines prohibit AI from being used to write articles, and extra scrutiny is applied to AI-generated images and video.
Be smart: The AP last month became the first major news company to strike an agreement deal with OpenAI that will allow the firm to use AP's content to train its AI models.
Because of that partnership, and its history as an early adopter of automation, its editorial guidance will likely weigh heavily with other news organizations.
Yes, but: The AP's commercial agreement with OpenAI may not serve as a blueprint for other media companies weighing efforts to protect their intellectual property interests.
Last week, NPR reported that the New York Times is considering legal action against OpenAI for unauthorized use of Times stories as training data. The publication updated its terms of service on Aug. 3 to forbid using Times content in "training a machine learning or artificial intelligence (AI) system."
News Corp. CEO Robert Thomson told investors on a recent earnings call that the firm is "already in active negotiations to establish a value for our unique content sets and IP that will play a crucial role in the future of AI."
Other major media companies are forming a coalition to collectively negotiate with Big Tech firms over the use of their content in training AI algorithms.
Between the lines: One area of almost uniform agreement seems to be disclosure.
An embarrassing publishing experiment from CNET earlier this year has prompted more media companies to ensure their standards include disclosures of the use of AI in editorial products.
Still, it's unclear whether or how the fractious industry could adopt a uniform approach to disclosing the use of AI in news products.
Our thought bubble: As news publishers weigh different AI standards, some level of consistency will be necessary to develop broad reader trust.
Of note: Axios does not use generative AI to create content, except where the point is to show readers what the technology can or can't do, in which case the AI-generated material is clearly labeled.
2. SoftBank-backed chipmaker Arm files for IPO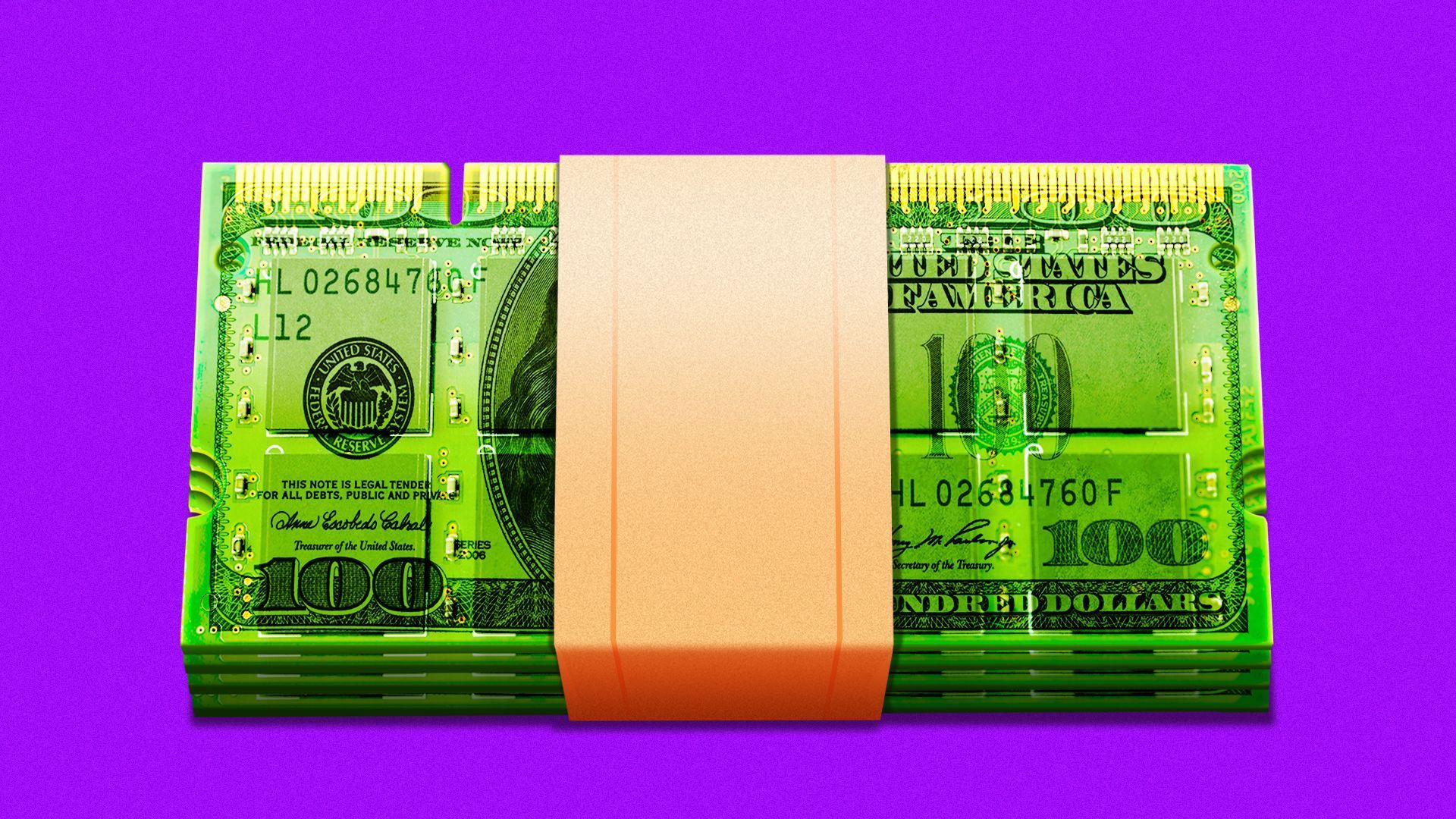 Arm, the giant British chipmaker, on Monday filed for its highly anticipated initial public offering, with a share price to be set mid-September, reports Axios' Kia Kokalitcheva.
Why it matters: This would be the year's largest IPO so far, with the company's American Depositary Shares set to trade on the Nasdaq under the ticker "ARM."
The big picture: This marks Arm's return to the public markets after SoftBank acquired it in 2016 for $32 billion.
Last year an attempt to sell Arm to Nvidia fell through over antitrust concerns.
Valuation expectations are between $60 billion and $70 billion, with SoftBank reportedly acquiring a 25% stake from its Vision Fund subsidiary at the $64 billion mark.
By the numbers: Arm reports $2.68 billion in revenue for the fiscal year ending in March.
Between the lines: It's unclear how much stock SoftBank seeks to sell via the listing, though Arm's filing notes that it will remain a "controlled company" per Nasdaq's definition. SoftBank will retain voting control.
The bottom line: Arm's IPO comes as semiconductor demand has weakened, especially for consumer markets like PCs and smartphones, squeezing chip stocks.
3. Meta upgrades AI-powered language translator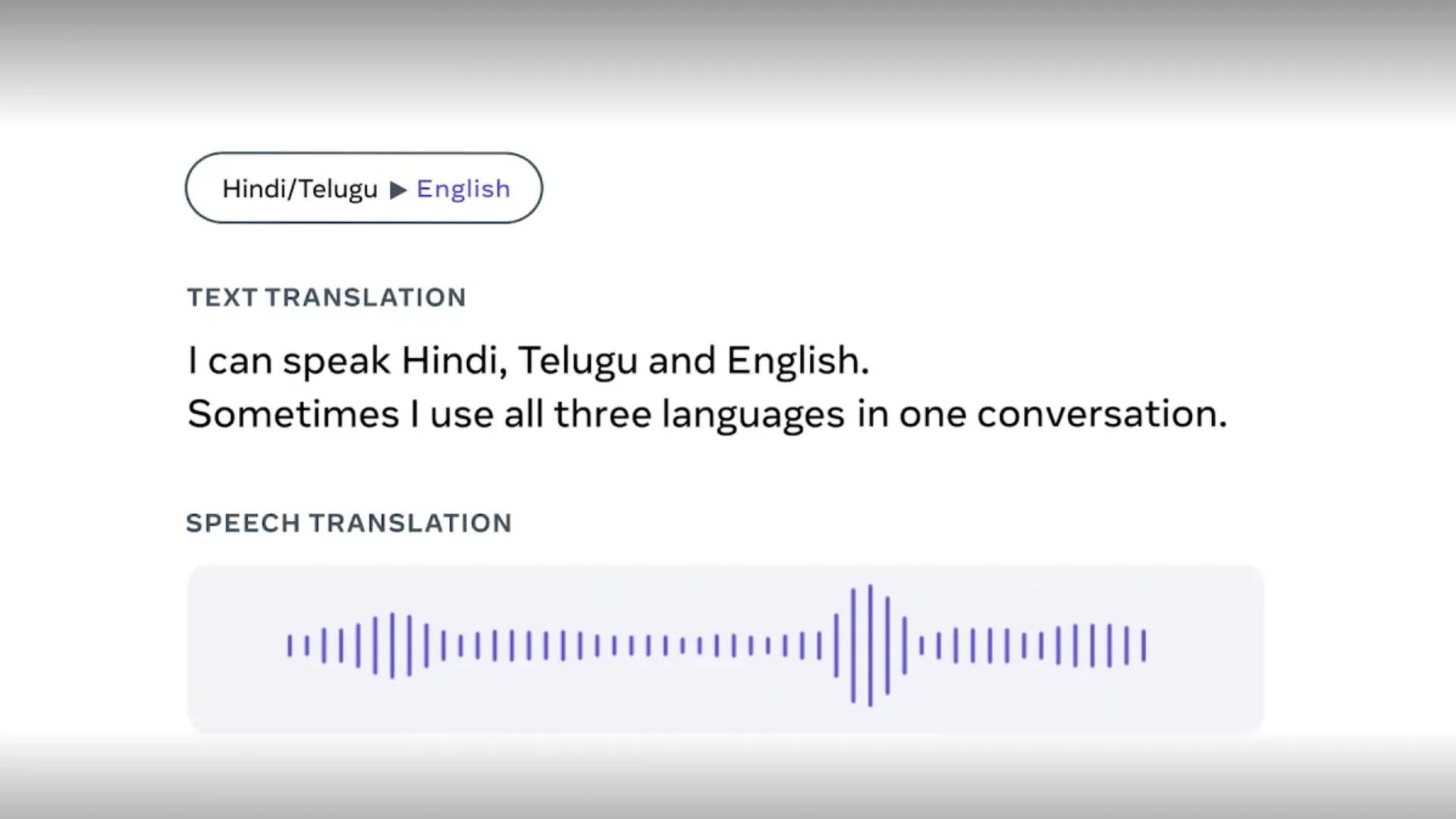 Facebook parent company Meta on Tuesday released an AI-powered translation engine that can more easily translate languages across text and speech, Axios' Ina Fried reports.
Why it matters: AI is particularly well suited to language translation, and Meta's newest engine can translate spoken words from one language to another without having to first convert to text behind the scenes, among other advancements.
Details: The engine, known as Seamless M4T, is being released under a Creative Commons license allowing researchers and developers to build upon Meta's work.
Seamless M4T supports:
Speech recognition for nearly 100 languages.
Speech-to-text translation for nearly 100 input and output languages.
Speech-to-speech translation, supporting nearly 100 input languages and 36 output languages.
Text-to-text translation for nearly 100 languages.
Text-to-speech translation, supporting nearly 100 input languages and 35 output languages.
What they're saying: Paco Guzmán, a research scientist manager at Meta, told Axios that a big breakthrough with Seamless M4T is that it doesn't rely on intermediate models to produce results, which allows it to be more nimble.
"It even supports changing languages on the fly," Guzmán said. "This allows [it] to better support populations who naturally mix languages in their day-to-day speech."
The big picture: Google has also done a lot of work in language translation products and research.
Among its latest efforts is AudioPaLM, which combines two language models in an effort to let intonation and other speech characteristics come through even in translation.
Flashback: Meta last year released No Language Left Behind, a text-to-text translation engine, followed by its Universal Speech Translator, a speech-to-speech translation system that supported Hokkien, a language without a widely used writing system.
5. + This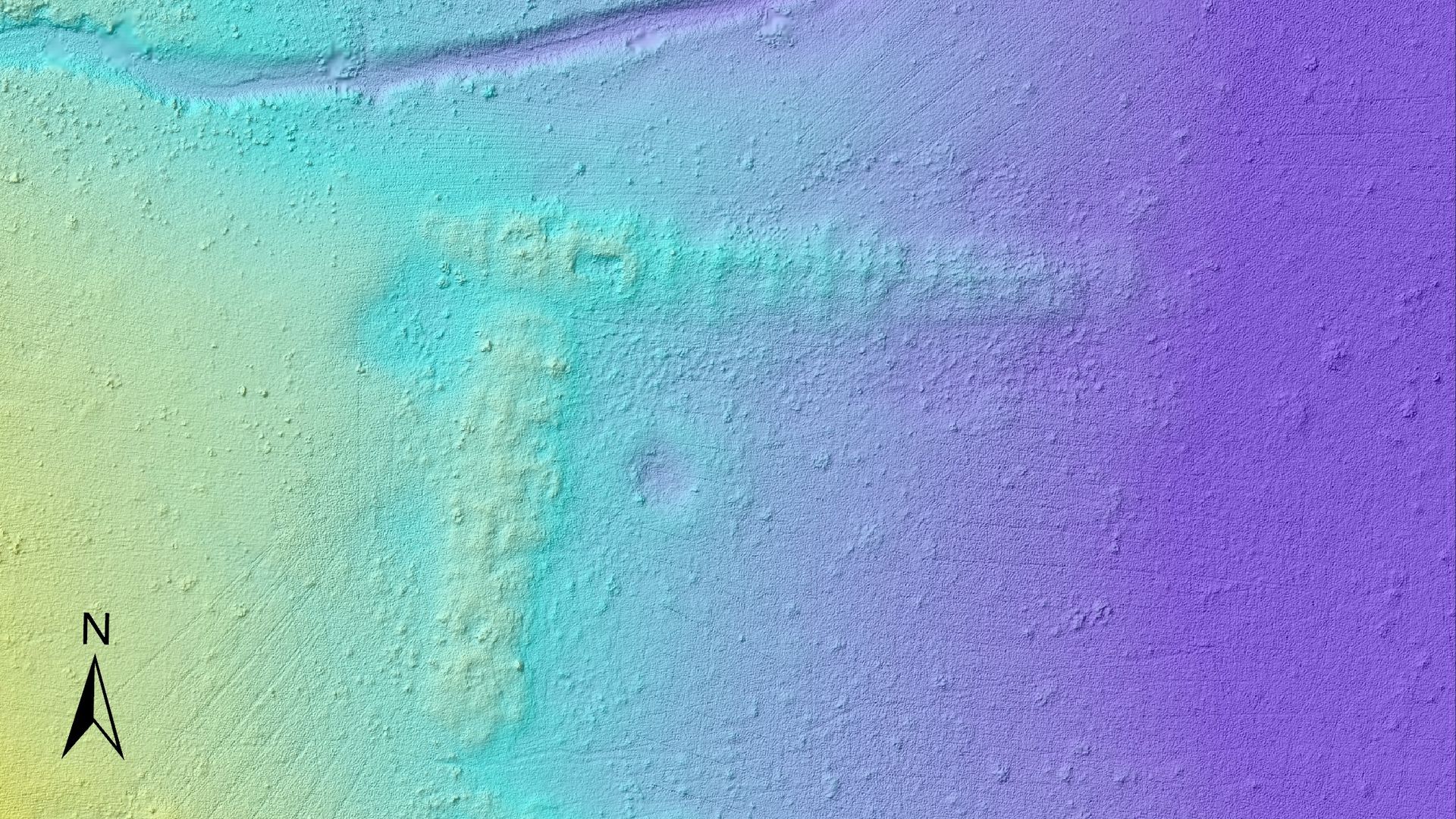 University of Missouri researchers are using drones equipped with light detection and ranging (lidar) to find evidence of ancient Native American villages in New Mexico, producing spectacular images like these along the way.
Thanks to Scott Rosenberg for editing and Bryan McBournie for copy editing this newsletter.