AI future depends on semiconductor chips from companies like Nvidia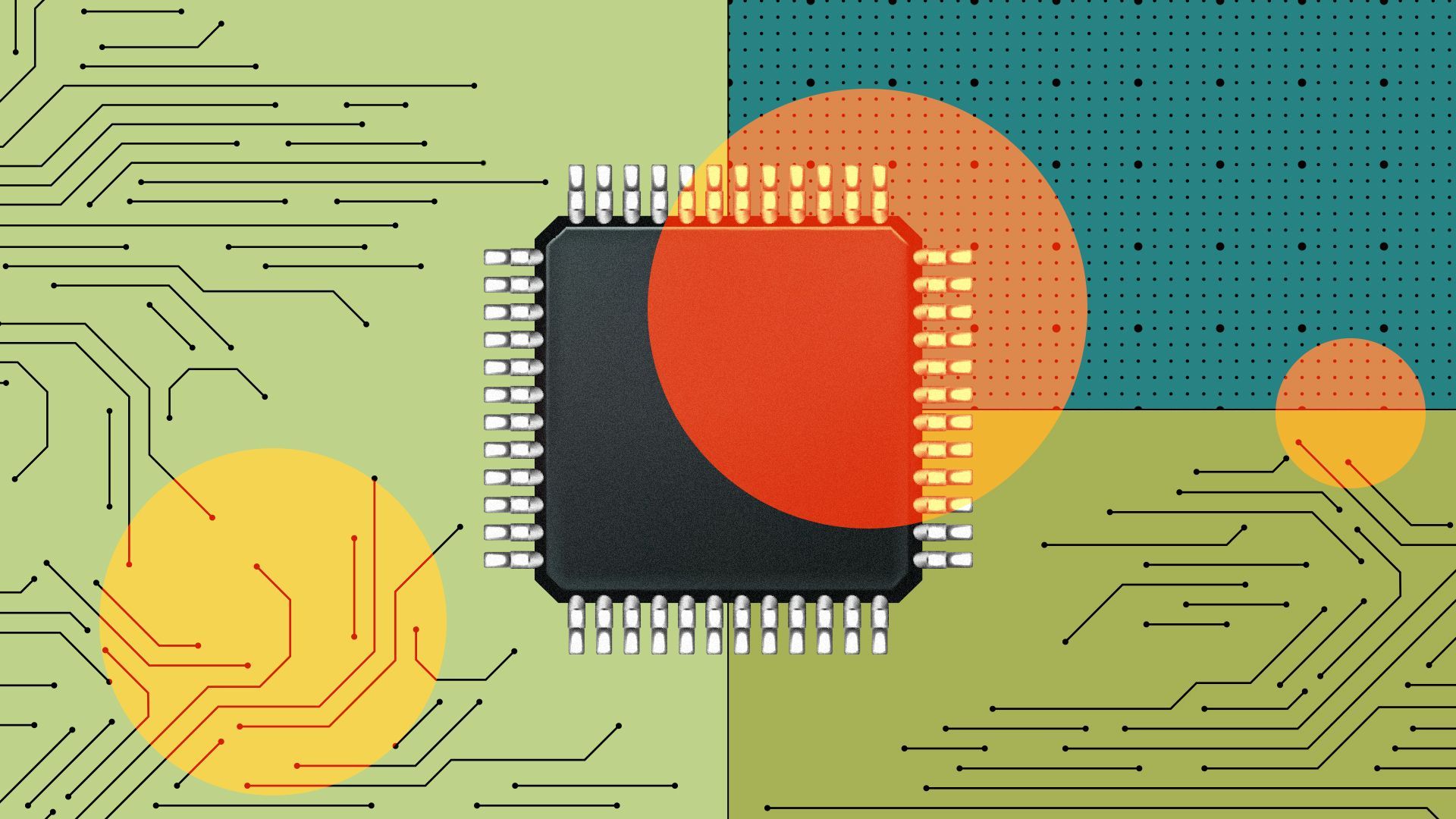 First, it was electronics — then it was cars — and now it's AI: The semiconductor chip is entering a new stratospheric phase.
Why it matters: Pandemic-era supply chain breakdowns and national security concerns cast a spotlight on the need for more chip capacity and, in particular, more domestic production.
Driving the news: After the bell Wednesday, chip giant Nvidia projected revenue of $11 billion for its fiscal second-quarter running through July, astonishing analysts and investors and driving the company's stock up more than 22% today.
Bank of America analyst Vivek Arya called it "remarkable" and said it was $4 billion more than the consensus among analysts.
Wedbush Securities analyst Dan Ives described it as a "jaw dropping" outlook and said it "shows the historical demand for AI happening now in the enterprise and consumer landscape."
And Morgan Stanley analyst Joe Moore noted that Nvidia has historically been conservative about projecting revenue during growth times.
Quick take: If you thought the boom in demand for smartphone, automotive and crypto processing power was big, wait until you see this.
Companies are scrambling to order chips to fuel their generative AI ambitions after Open AI's release of ChatGPT set Wall Street abuzz.
And that means nothing but good things for Nvidia.
What they're saying: Competition is booming, but "we envision Nvidia maintaining its status as the industry standard for the foreseeable future given its competitive moat and the urgency with which customers are developing/deploying increasingly complex AI models," Goldman Sachs analyst Toshiya Hari wrote Thursday in a research note.
The intrigue: The AI chip boom isn't exactly new: Nvidia saw it coming a long time ago.
"The age of AI is in full throttle," Nvidia CEO Jensen Huang was quoted as saying in 2020.
The big question: Will the chips be made in the U.S.?
Only 12% of semiconductor chips overall were made in the U.S. in 2022, down from 37% in 1990, according to the Semiconductor Industry Association.
In 2022, President Joe Biden signed into law the bipartisan CHIPS and Science Act, incentivizing companies to make chips here — and that's what's happening with investments from companies like Intel, Samsung and Taiwan Semiconductor Manufacturing Company, the latter of which manufactures the advanced AI chips that Nvidia designs and sells.
The White House noted at the time that chips are needed to "keep the United States the leader in the industries of tomorrow, including ... artificial intelligence."
But skeptics say the demand for chips will be so extraordinary that it will difficult for U.S.-based efforts to expand quickly enough.
The bottom line: The AI future depends on the speed with which chips can be developed, advanced and manufactured — and companies that are already doing it have a huge leg up.
Go deeper