Chip shortage begets chip shortage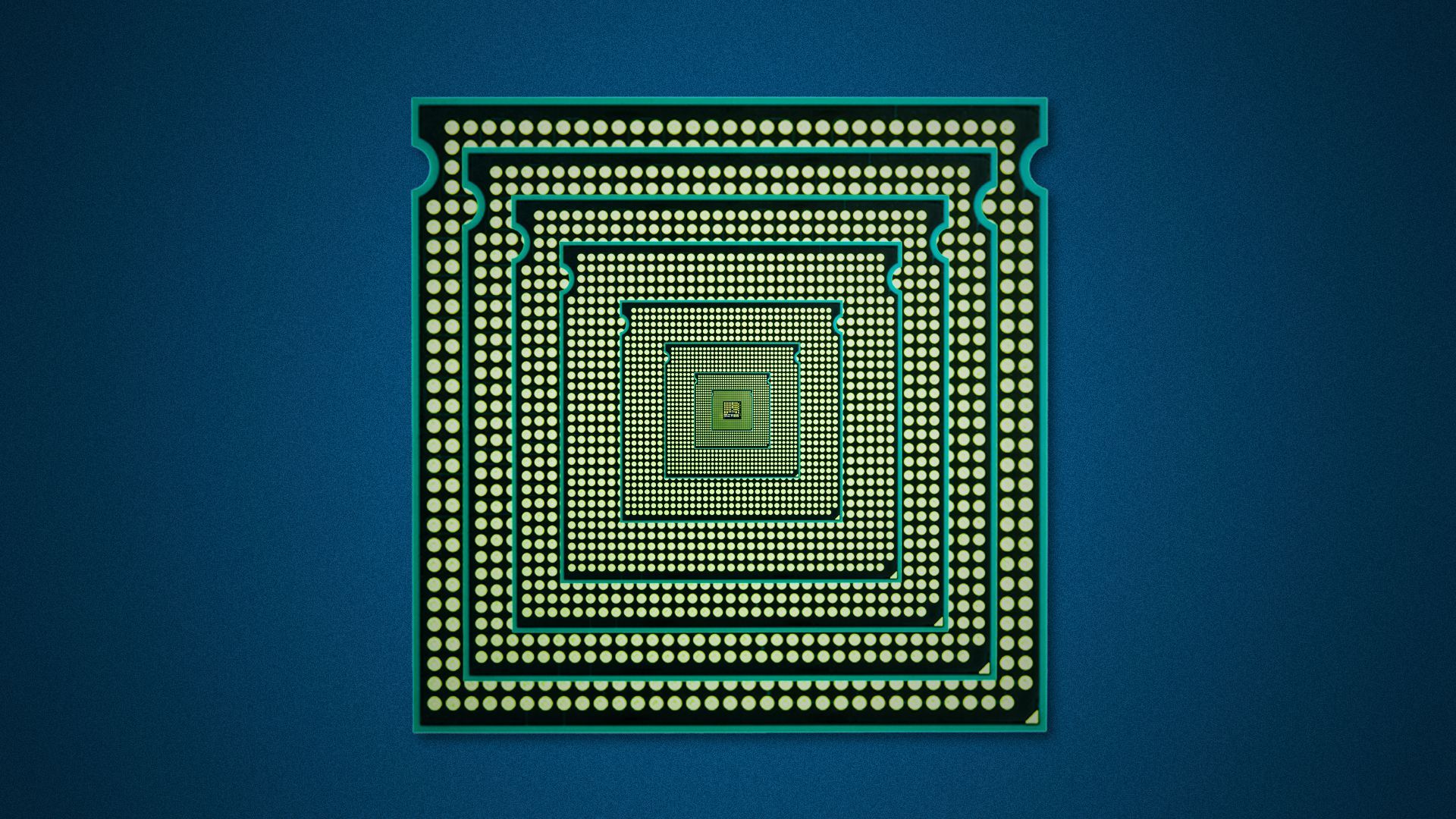 We have a shortage of semiconductors in part because of ... a shortage of semiconductors.
Driving the news: The chip shortage has entered a new phase. The main problem during the first half of the year was a dearth of wafers — but now that we have more wafers, the problem is assembling those wafers into integrated circuits for circuit boards, according to a report by IHS Markit.
There's a shortage of assembly equipment because the equipment, too, needs chips that are in short supply, according to the report.
Why it matters: The chip shortage's impact on vehicle manufacturing, and the global economy, is far-reaching. Auto plants have shut down, and newly made vehicles sans chips sit like zombies in parking lots. Prices for used cars — and car rentals — have skyrocketed.
Worldwide, the shortage will cut car and truck manufacturing by as much as 7.1 million vehicles this year, IHS Markit estimates.
The recovery from the shortage is now unlikely to start before the second half of 2022.
State of play: Other things needed for the assembly of the completed circuit board are in short supply. Materials like lead frames, substrates and resins are also constrained, IHS Markit says.
It's labor, too: Assembly and test locations are concentrated in Asian and Southeast Asian regions where Covid vaccination rates are low — and outbreaks have led to plant shutdowns. Malaysia, for instance, a hub for chip testing and packaging, has been on some form of lockdown since May.
"Wafer fabrication capacity got all the attention early this year, and rightly so," writes Phil Amsrud, IHS Markit senior analyst, in the report. But problems getting the wafers packaged and onto completed circuit boards means "you still can't produce and sell a car."
Between the lines: The wafer problem impacted mainly automotive microcontrollers. But the assembly issue impacts a broader swath of semiconductors, including those used in items like laptops, smartphones and TVs, says Amsrud.
Unlike in wafer fabrication, profit margins in assembly and testing are exceedingly low — so there's little incentive for companies to speculatively invest in adding more capacity, IHS Markit said.
The bottom line: Wafer manufacturing is improving — but don't expect a normal car market any time soon.
Go deeper