Local D.C. vs. federal Washington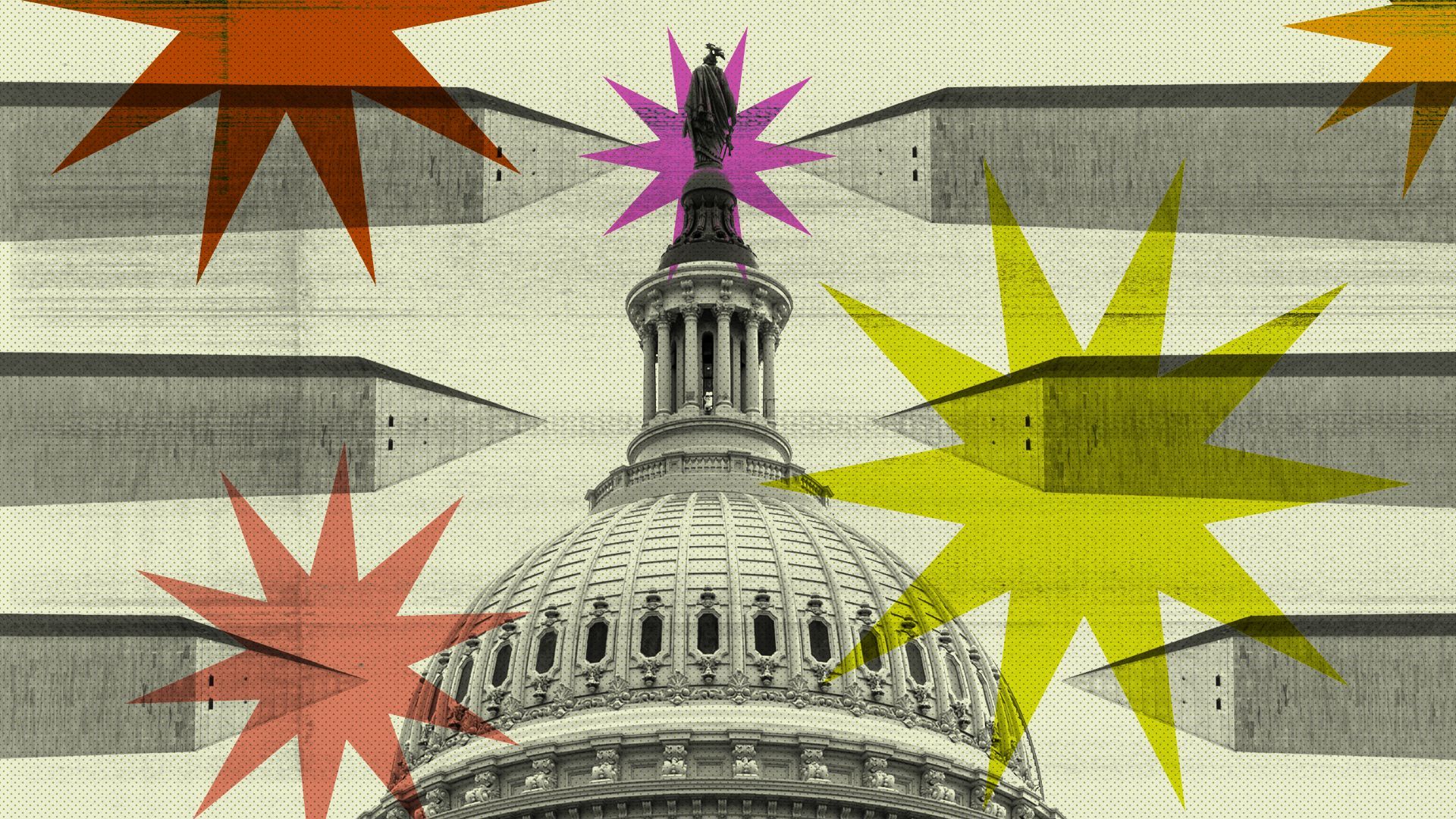 Local D.C. and federal Washington are worlds apart, and it's no more apparent as Mayor Muriel Bowser is summoned to the Hill next Tuesday to testify about crime.
Why it matters: Despite sharing the same ZIP codes, the stateless leaders of D.C. have often bungled attempts to schmooze into the corridors of federal power. That matters when, as the House GOP this year painfully reminded every local, the federal government has the final say over the capital city.
The big picture: As Kentucky Rep. James Comer calls in Bowser to the Oversight and Accountability Committee, observers say the third-term mayor has failed to cultivate and nurture relationships on the Hill over her first two terms.
Historically, Del. Eleanor Holmes Norton has been seen as an obstacle for mayors to build their own persona on the Hill, with Norton demanding that they go through her instead of making direct overtures to members of Congress. ("I need all the help I can get," counters Norton.)
What I'm hearing: Some wheels are now beginning to turn.
Bowser has scheduled a sit-down with Comer, whose office said he plans to talk about "unchecked crime" at the hearing.
"There needs to be more of a presence" in the federal world, says Council chair Phil Mendelson, blaming the mayor for not doing more. He recently hired a staffer to lobby the Hill and is also in talks to meet with Comer.
Yes, but: The Biden White House is another story.
Previous presidents tasked a high-ranking staffer with overseeing District of Columbia affairs.
Bill Clinton started the tradition by hiring Marion Barry's city administrator Carol Thompson Cole as a special adviser on D.C., a post that she said helped confront "a lot of serious issues facing our city" at the time, including financial mismanagement.
A fiscal moderate, Mayor Anthony Williams and President George W. Bush "would go out and have dinner on the town together," says former Williams deputy Gregory McCarthy.
His successor, Mayor Adrian Fenty, would go mountain biking with Bush at Camp David. "Then obviously when Obama came in, they spent time socially," says Carrie Brooks, Fenty's ex-chief of staff.
Mayor Bowser hasn't had a sitdown with Biden yet, although her top ambassador on federal issues, Beverly Perry, tells me she has been over at the White House for social events.
"The mayor is approached all the time at events from both sides of the aisle," Perry adds.
The White House declined to name — let alone make available — a staffer charged with D.C. matters.
"The White House is in regular contact with local D.C. elected officials — as we are with Governors, mayors, and other state and local elected officials across the country on key issues impacting their communities," spokesperson Robyn Patterson wrote me in an email.
Local officials roll their eyes at being lumped in with every city and town imaginable.
Between the lines: Biden hasn't helped D.C. when he could have.
Yes, he supports statehood. But realists will admit statehood isn't happening anytime soon.
The prez didn't remove a ban on the city legalizing and taxing marijuana sales (Norton chalks up his reluctance to "his age.") And Biden rebuffed the mayor's desire to call in the National Guard to help migrants.
Plus, Biden humiliated the D.C. Council when he blamed it for the crime bill.
The intrigue: Three months after my first report, Biden's limo still doesn't bear the D.C. statehood license plates.
Norton says Biden never responded to her inquiry about it. "That's something I don't understand."
The bottom line: Linda Cropp, a former chair of the D.C. Council, recalls achieving federal land transfers during the Clinton and Bush administrations, crediting the close ties for being "beneficial to our citizens."
Time machine: Here's a schmoozing-gone-wrong moment that illustrates the awkward ties between local and national powerbrokers.
The year was 2007. Inside the Prime Rib on K Street, Mayor Adrian Fenty, D.C. Council chair Vincent Gray, and council member Jack Evans sat smack dab in the middle of the dining room, next to the grand piano.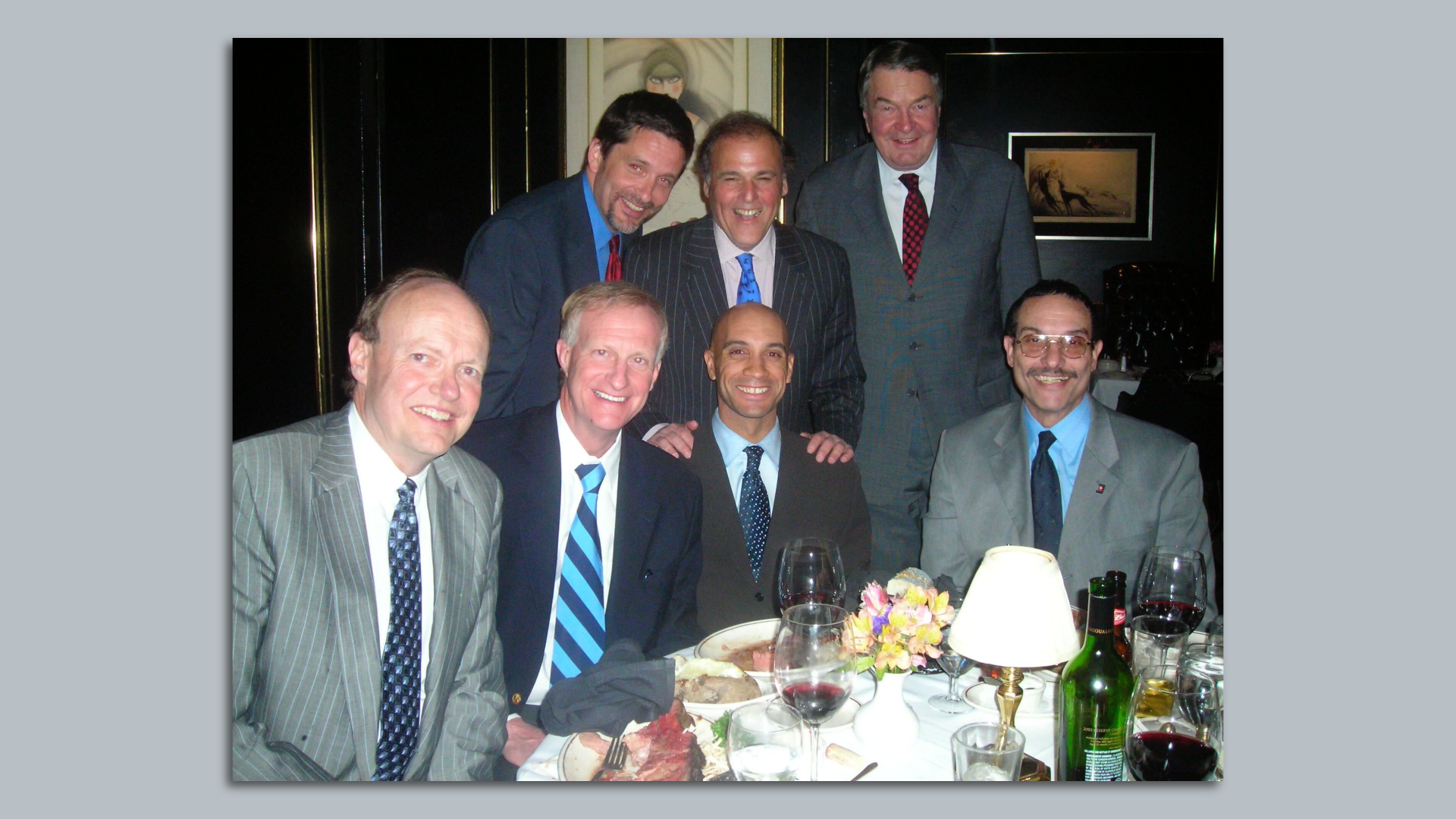 They were celebrating the birthday of the late Mark Plotkin, the D.C. statehood barnburner who had dressed up in pinstripes, when Plotkin noticed Mississippi Sen. Thad Cochran seated behind them.
He's a swing vote, Plotkin said. Ask for his support on giving D.C. a House vote, Plotkin prodded Fenty, who refused, and Gray, who also refused.
It fell to Evans. "Jack kind of waddles across the dining room floor," recalls reporter Mark Segraves.
Evans leaned in for the pitch. An older man stared back and pointed to the guy next to him: "That's the senator."
Evans walked back empty-handed. Months later, Cochran declined to support a bipartisan bill to give Del. Norton a vote.
💬 Town Talker is a weekly column about local politics and power. Send me tips: [email protected]
More Washington D.C. stories
No stories could be found
Get a free daily digest of the most important news in your backyard with Axios Washington D.C..