Florida's crumbling prison system will cost billions to fix, new report says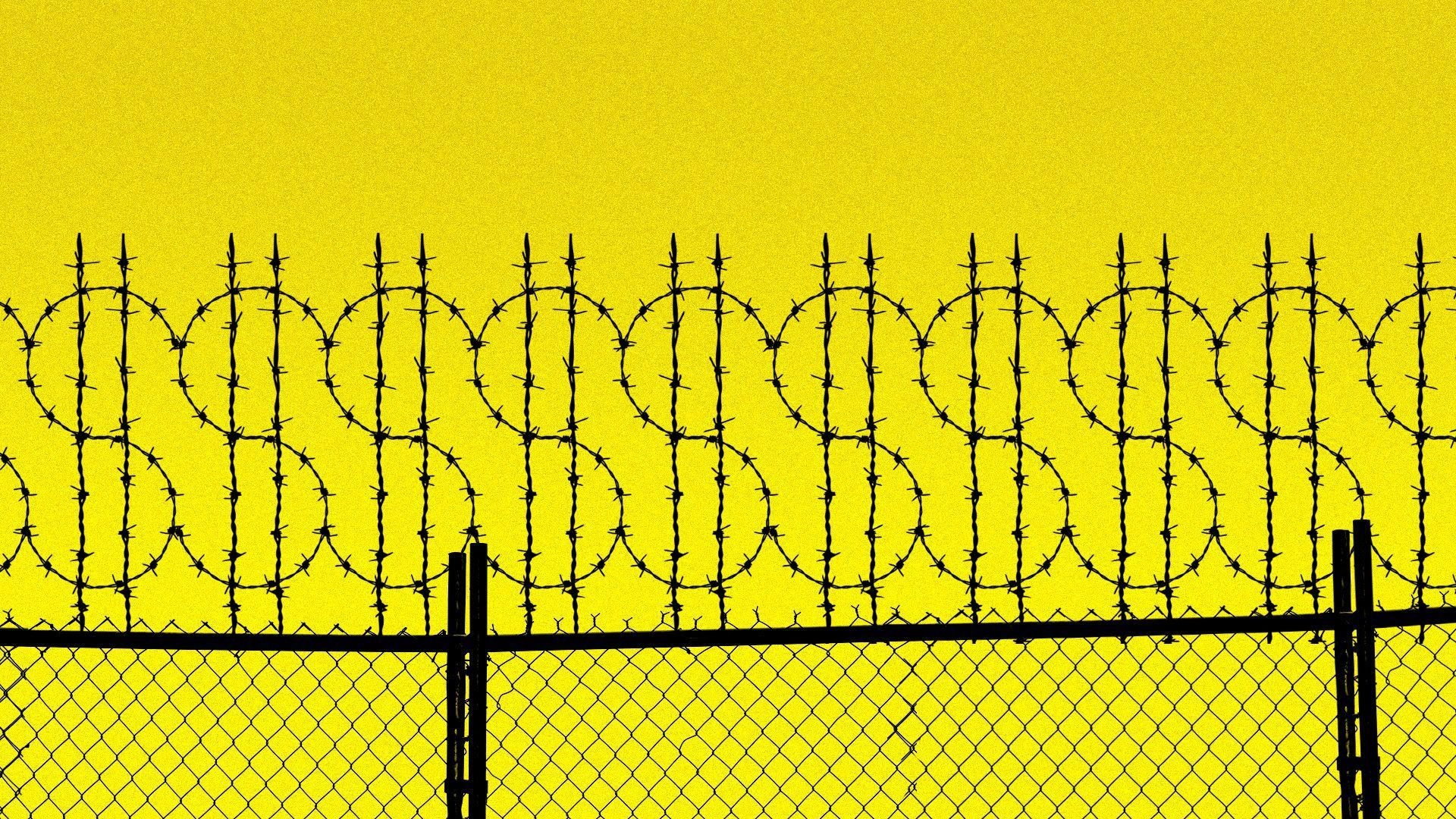 Florida's prisons are in bad shape, and taxpayers are on the hook for billions of dollars to fix them, a new report found.
What's happening: Lawmakers on Wednesday heard from consultants with KPMG, the auditing firm the state commissioned to create a 20-year master plan for the prison system.
They put into sharp focus the dire state of the understaffed Department of Corrections, its aging facilities and an incarcerated population that's expected to exceed the prison system's capacity as early as next year.
Why it matters: The report projected the state will have to pay between $6.3 billion and $11.8 billion to address infrastructure and staffing needs. That includes building at least one new prison.
The big picture: About 80,000 people are incarcerated in Florida prisons. That number is expected to increase by 107,000-124,000 inmates by 2042.
An assessment of 119 facilities found that 75 were in fair or worse condition, with 16 in critical condition.
Many prisons are also struggling to fill jobs. At the 20 lowest-staffed facilities, staff vacancy rates ranged from 24% to 72%.
By the numbers: $2.1 to $2.2 billion is needed for what the report classified as "immediate" fixes ranging from electrical systems to plumbing.
Another $582 million would cover air-conditioning, which most Florida prisons don't have, with millions more for internet, camera systems, programs and recreation, and new construction.
And the state will have to spend from $200-700 million per year in salary increases, bonuses and other expenses to address the ongoing staffing crisis.
Zoom in: Consultants presented lawmakers with three options to "modernize," "manage" or "mitigate" the system.
The least expensive option includes building one new prison. The most expensive plan involves building three new prisons and closing four "maintenance-intensive" prisons.
Each plan calls for reopening 8,300 beds across 16 prisons and adding space for about 4,600 beds at 18 existing prisons.
Plus: All three plans also recommend that the state build two new prison hospitals to address the system's aging population. By 2030, an already-existing hospital bed deficit will grow to about 420 beds, one consultant said.
Nearly a third of people incarcerated in Florida prisons are 50 and older, and more than 600 have dementia, traumatic brain injuries or other complex health care issues.
Of note: All plans are contingent on the department solving its staffing crisis, the consultants said.
Between the lines: Another option, two Democratic senators and several public commenters said at the meeting, is to reduce the number of people in prison through sentencing reform. Experts say such reforms are cheaper and more effective for public safety.
Yes, but: Florida's Republican-controlled Legislature has long been unwilling to embrace such changes.
More Tampa Bay stories
No stories could be found
Get a free daily digest of the most important news in your backyard with Axios Tampa Bay.