Pasco County fires up trash disposal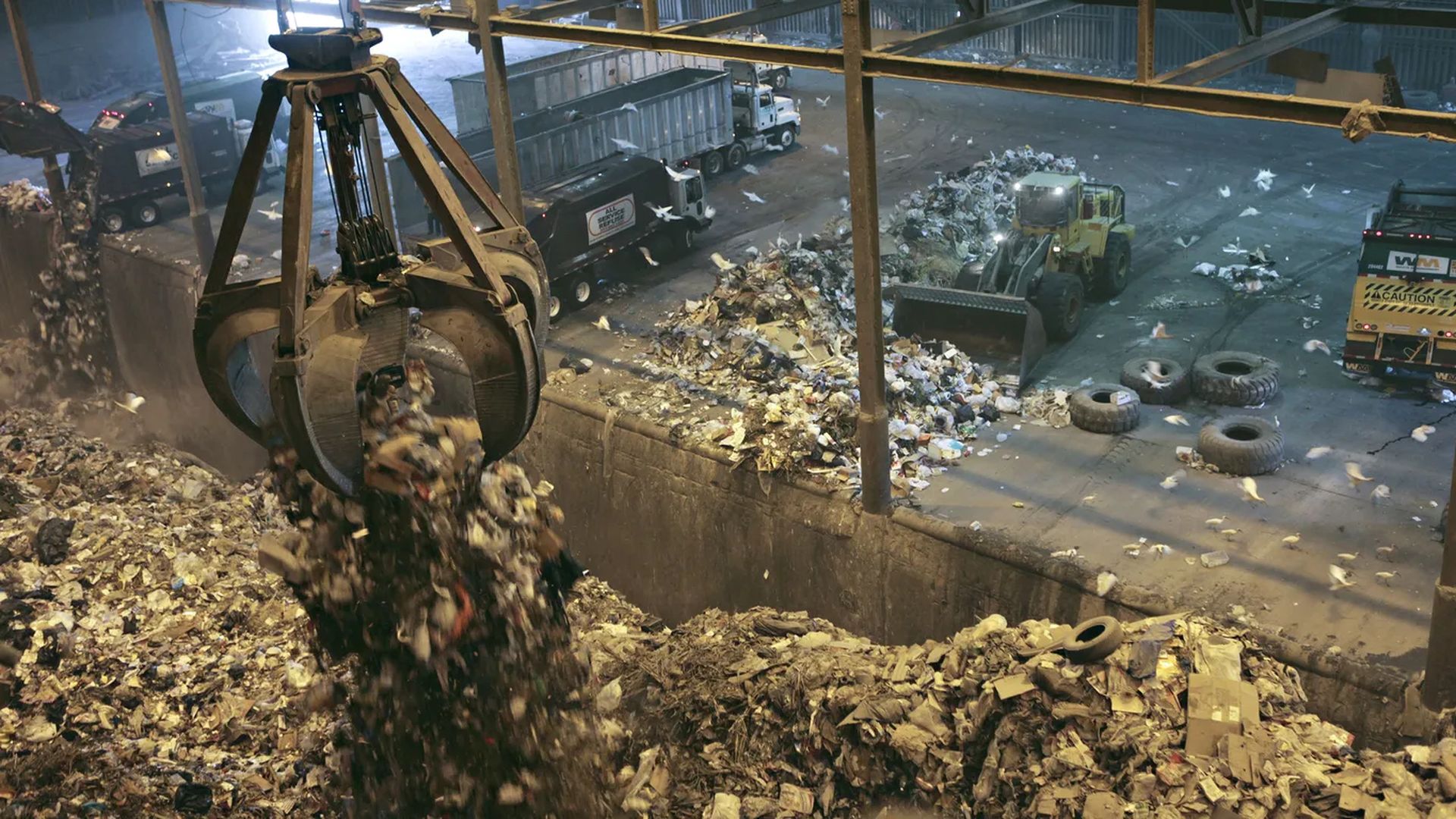 Short on land and swamped with garbage, Pasco County is looking to burn more junk for energy.
Why it matters: Officials are scrambling to manage an influx of trash that followed the county's recent population boom. Its waste-to-energy facilities are expected to burn about 100,000 more tons of garbage than usual.
Some environmental groups and residents in Florida have raised concerns over how emissions from waste-to-energy facilities could impact the health of those who live near the plants.
What's happening: In September, Pasco County earmarked over half-a-billion dollars to expand its waste-to-energy plant. Officials hope to offset some of the cost via funds from the Inflation Reduction Act.
The move will boost the site's electricity output, which is already enough to power upward of 10,000 homes, NBC reported.
There are nearly a dozen waste-to-energy facilities in Florida, four of which are in the Tampa Bay area: Pasco County, Pinellas County, Hillsborough County and the City of Tampa each have plants.
The intrigue: Pasco County's residential growth is outpacing Pinellas and Hillsborough — but its waste-to-energy plant can handle considerably less than either of them.
How it works: Waste-to-energy plants produce electricity by burning solid waste to heat water and generate steam that drives electric generator turbines, Axios' Jacob Knutson writes.
Modern facilities have air pollution control equipment that, when operated correctly, can keep the emissions of several different air pollutants below limits set by the Clean Air Act.
They can lower the volume of waste by over 80%; what's left behind from the reaction is ash gravel that's eventually discarded in a landfill.
By the numbers: The amount of trash generated by Florida increased by 5 million tons from 2017 to 2022.
Each year, the state combusts about 8% of its waste and landfills around 50%, with the remaining waste being recycled.
More Tampa Bay stories
No stories could be found
Get a free daily digest of the most important news in your backyard with Axios Tampa Bay.