Remembering Lucy Morgan, a titan of Florida journalism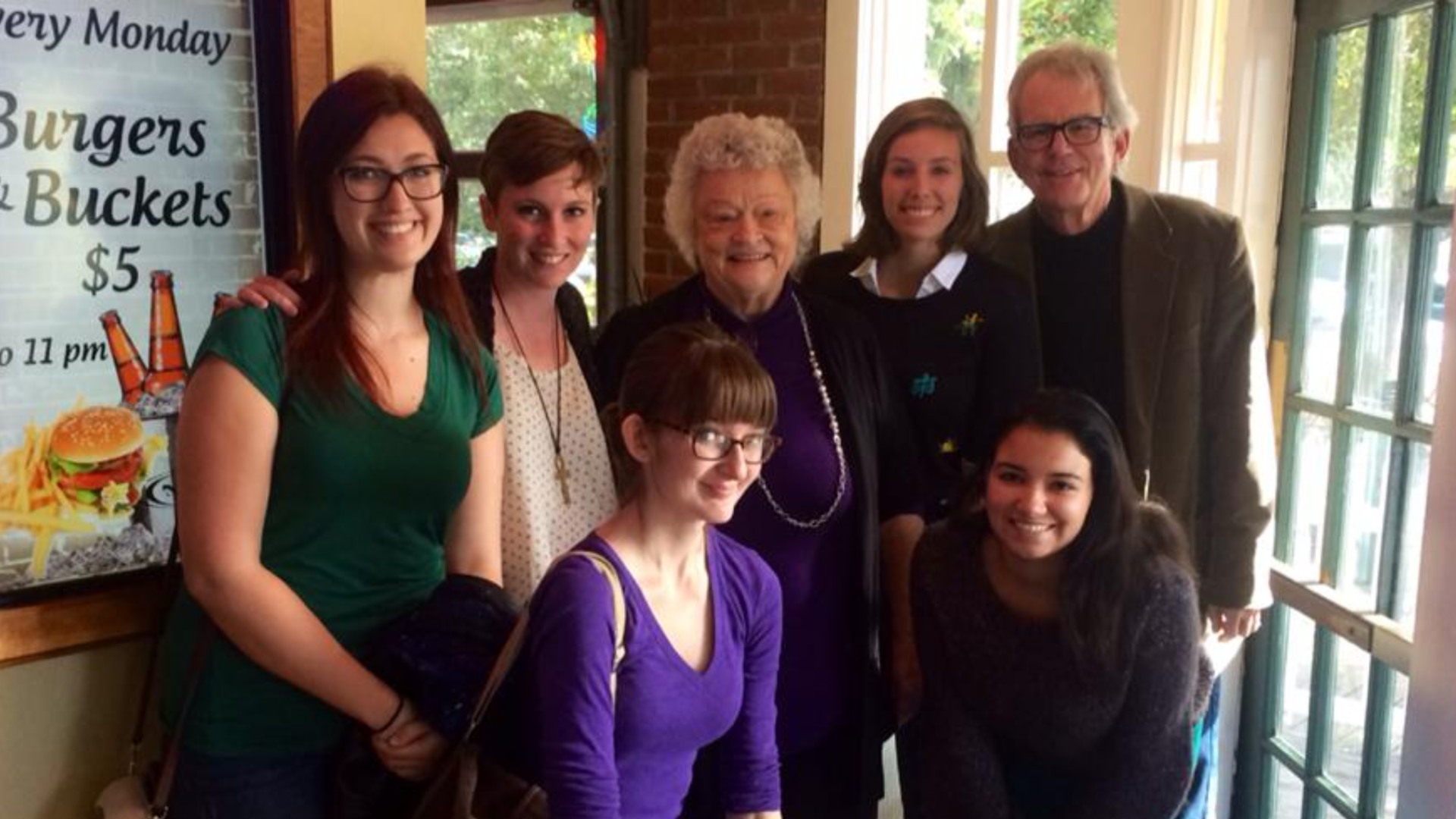 Lucy Morgan had stories. The kind that won her a Pulitzer Prize and countless other journalism awards but also the behind-the-scenes tales that made her decades-long career so iconic.
There was the one about the subject of one of her fiery investigations (maybe) poisoning her cat, or the one about how she got into journalism to begin with: a newspaper editor had heard from a local librarian that she read more books than anyone else in town.
What's happening: Morgan, a titan of Florida journalism who spent much of her career at the Tampa Bay Times, died Wednesday from complications from a fall, her old newspaper reported. She was 82.
Her life: For decades, Morgan held politicians and public officials across the state to account, charming them with her raspy, southern drawl before going in for the kill.
As a woman rooting out misdeeds in the male-dominated capital city, she reveled in being underestimated, once telling a reporter, "To be a Southern woman in a Capitol full of good old boys is an advantage. When they find out I'm serious, it's too late."
Her legacy: To many young journalists, she was a source of inspiration and mentorship.
That includes me, pictured above with Morgan after she gave a guest lecture at the University of Florida, where I graduated from journalism school in 2015.
I regrettably hadn't been in touch with her recently, but that lunch, and the emails and Facebook correspondence we shared in the years after, meant more to me than I can say: A legend like her, rooting for little old me.
I reached out to the other four baby journalists in the photo to get some help putting her gargantuan impact into words. We're all, a decade later, still in journalism, in no small part thanks to trailblazers like Morgan.
Alex Harris, lead climate change reporter for the Miami Herald: "Lucy's tenacity was legendary, for male or female reporters. It was an inspirational and formative experience as a young reporter to hear her Florida war stories ... Her work was genre-defining for the state, and she will be missed."
Colleen Wright, St. Petersburg City Hall reporter for the Tampa Bay Times: "Lucy gave a master class in how to be loved and feared as a reporter. Her service to Florida has inspired so many to do the same: Seek the truth. I'm blessed to have known and learned from a legend."
Kristan Wiggins, national real-time editor at McClatchy: "I appreciated how generous Lucy was with her time and advice for young journalists."
Rachel Crosby, enterprise editor and director of internships at The Salt Lake Tribune: "When I met Lucy, the industry sounded like a layoff waiting to happen ... Meeting Lucy cut through the noise. She was kind, badass, and made journalism sound more worthwhile, and possible, than most reporting classes did. I didn't know her, but she's a big part of why I wanted to work at a newspaper. I could see myself in her."
To get Morgan's attention as someone in power... well, good luck. But to feel her light as a young reporter was a gift that will live on for generations.
More Tampa Bay stories
No stories could be found
Get a free daily digest of the most important news in your backyard with Axios Tampa Bay.