Test Drive: Selene tries her hand at becoming an American Ninja Warrior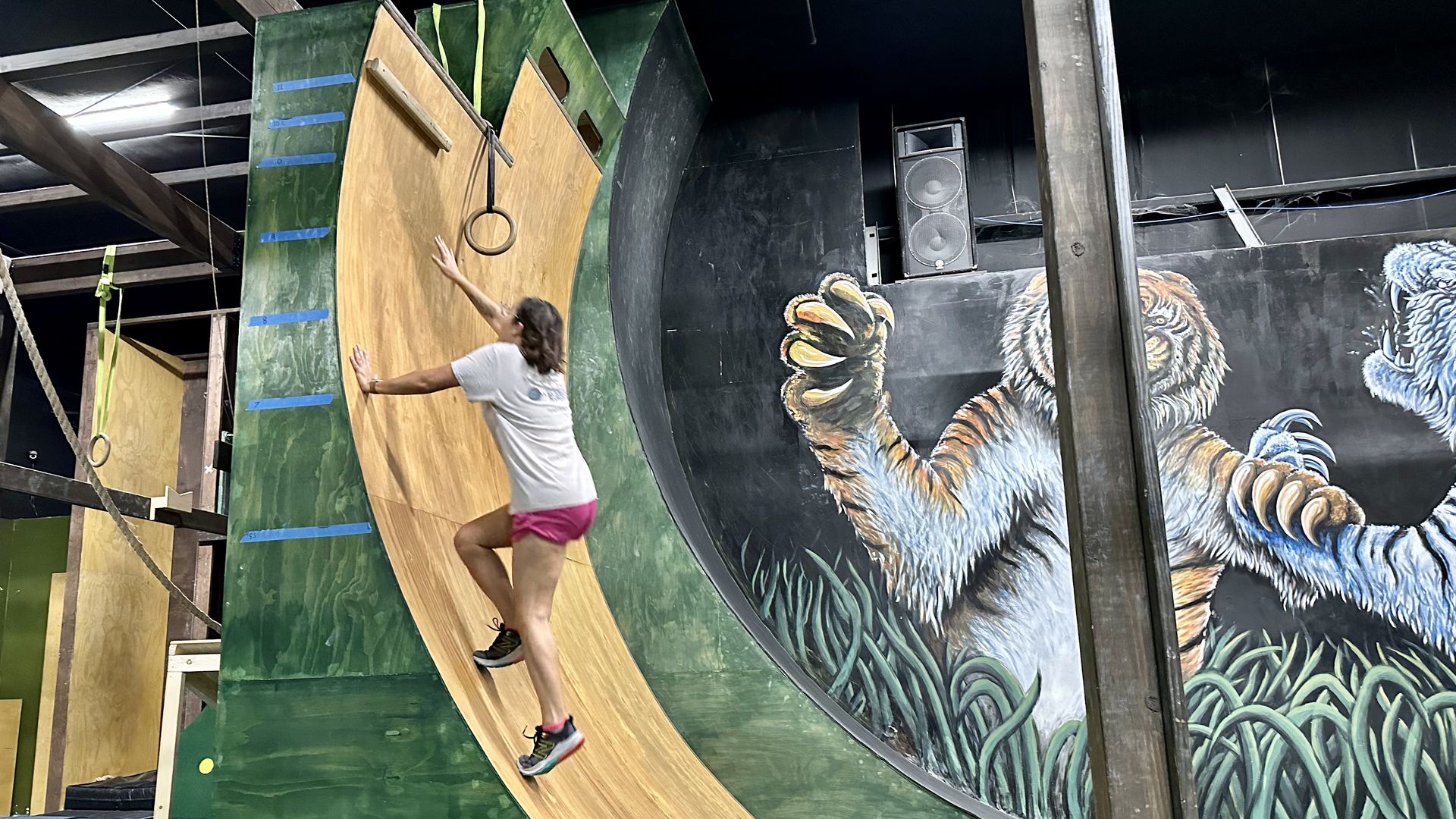 I love watching "American Ninja Warrior" and felt inspired by Season 15 finalist Caleb Bergstrom's words about "being capable of more than you ever thought you were."
Logistics: The class is offered Thursdays at 7:30pm and Fridays at 7pm. The $25 price includes open gym until 9:30pm and two free weeks of open gym and an Untamed fitness classes.
A monthly membership for adults to take one class a week is $95.
The rub: I have the upper body strength of a wet noodle and the endurance of Eeyore.
It's not that I don't work out. I love my peloton and I swim and roller skate. But those are things I do at my own pace while no one else is watching.
Still, I always wanted to take a shot at that warped wall.
The vibe: It was just me and another guy who is a gym regular in Thursday night's class. So I definitely felt intimidated watching other people fly through obstacles.
Yes, but: Coach David aka "Cake" was super welcoming, and tailored the challenges to my extreme beginner needs and my classmate's more advanced level. So I still felt like I could keep up.
State of play: The one-hour class is fast-paced. After a brief warm up, Cake took us through the ninja basics of how to fall safely and the best techniques for swinging on rings and bars.
We also did modified versions of challenges from the show like striding steps, quintuple steps and the infamous warped wall.
I may not have conquered every obstacle, but I loved learning them and making steady improvements.
The verdict: If you've got joint problems and don't want calluses, this probably isn't for you. But if you're up for the challenge, just attempting the obstacles is a great workout and a ton of fun.
This reporter ninja will return.
More Tampa Bay stories
No stories could be found
Get a free daily digest of the most important news in your backyard with Axios Tampa Bay.