Hillsborough County's pet euthanization hits five-year low despite more intakes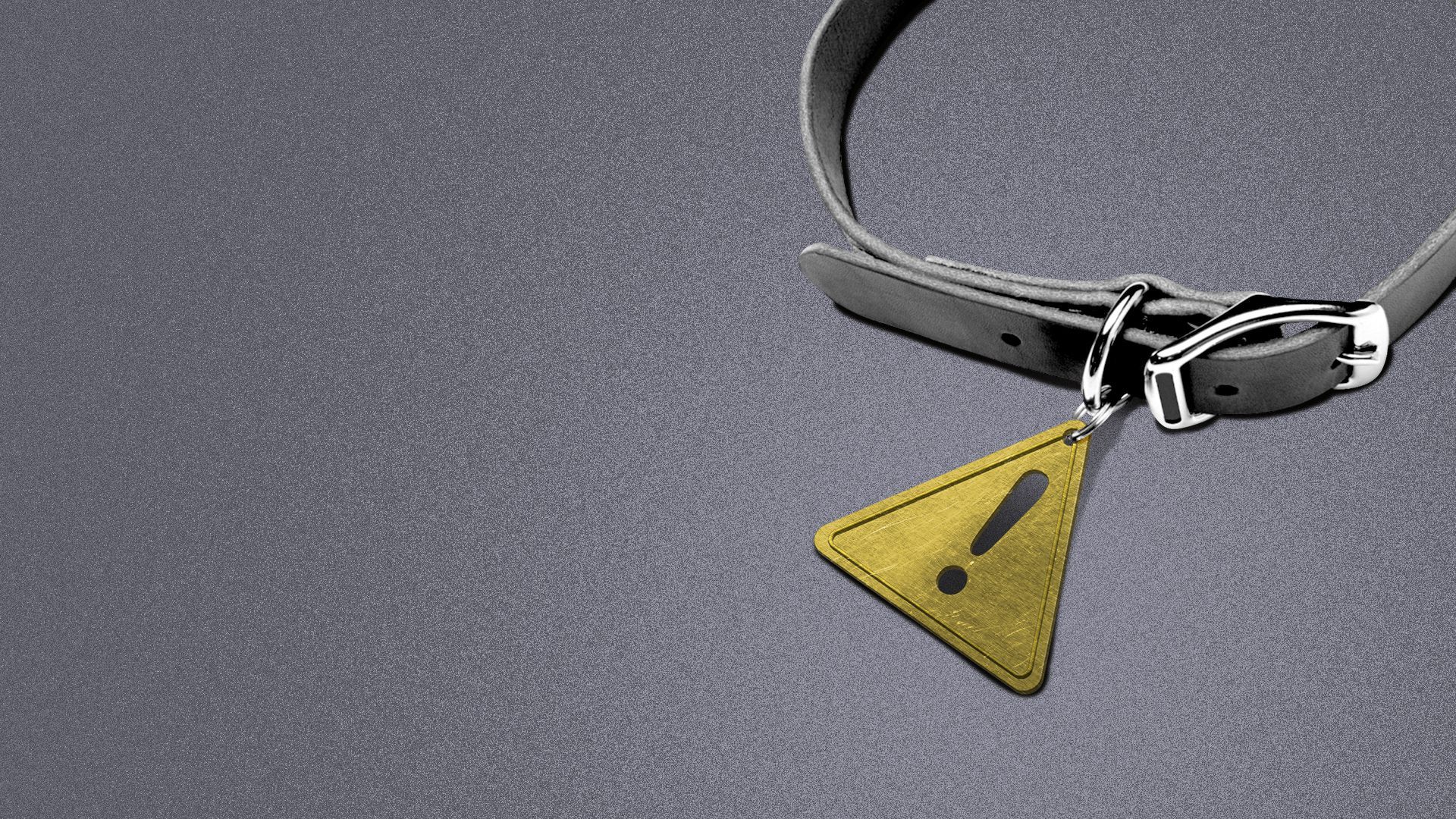 Despite a recent spike in intakes that has left the Hillsborough County Pet Resources animal shelter far over capacity, officials haven't resorted to euthanizations to solve the problem.
Why it matters: Facing similar intake and capacity issues, some shelters around the country have experienced increases in euthanizations.
Yes, but: That's not the case in Hillsborough as its kill rate so far this year is at a five-year low, less than 5% of its animals, according to shelter data.
By the numbers: The rate overall has been on a steady decline since 2018, when it was about 11%.
The shelter admitted 28% more animals this July compared to last. May and June saw even bigger increases.
As of last week, the shelter population was a third over capacity for dogs, and there were 140 more cats than the shelter has space for.
Flashback: This year marks a decade since a commitment by county officials to curb euthanization numbers. Back then, more than half the animals taken into the shelter were killed.
The big picture: Intakes across the country are expected to reach a three-year high this year, and adoptions or returns to owners are not keeping pace, according to data from the Shelter Animals Count database (SAC), reports Axios' Carrie Shepherd.
More dogs than cats are coming into shelters in many major cities, driven by an increase in strays. That's led to a nearly 40% increase in dog euthanizations from last year.
Between the lines: Pet Resources director Scott Trebatoski isn't totally sure why there's been such a spike in intakes, but he and his staff suspect that Tampa's competitive and expensive housing market may have something to do with it.
Residents facing a shortage of affordable housing may get boxed into rentals that don't allow pets, or folks moving out of the city could be leaving their animals behind.
Trebatoski also warned against "kitnapping," or removing kittens from their mother to bring into the shelter. Even if the kittens appear abandoned, it's rare that a mother would abandon her litter, and it's crucial that newborn kittens stay with their mom.
Meanwhile, across the bay, Pinellas County's dog and cat populations are both well below capacity, with about half the shelter's capacity of 300 dogs and fewer than 100 cats in a shelter with space for 600.
Animal Services director Doug Brightwell told Axios he wished he could pinpoint a reason why "so I could clone it for everybody."
Plus: The agency's euthanization rate has been on a downward decline over the past five years but creeped back up again through July of this year to about 12%, according to shelter data. Like Hillsborough, it doesn't euthanize for space.
Brightwell also couldn't pinpoint the reason for that change but said euthanizations are determined by an animal's health and behavior.
Unlike some shelters, he said, Pinellas will not put up for adoption dogs that have a history of or show aggression during intake.
How it works: Both shelters attributed their improved adoption rates to a shift in approach to prioritizing owners as well as pets.
Each shelter offers free pet food for owners in need and return animals to unhoused people if they're brought to a shelter.
Over the pandemic, Hillsborough rebuilt its volunteer program and reconfigured its shelter lobby to help facilitate more one-on-one time between employees and potential adopters.
Pinellas began a community outreach team to help pet owners with issues like broken fences so they don't end up surrendering their pets.
What they're saying: "We've started to think more owner-centric and less pet-centric," Trebatoski said. "Pets aren't going to get better care unless the owner is going to be able to provide it to them."
More Tampa Bay stories
No stories could be found
Get a free daily digest of the most important news in your backyard with Axios Tampa Bay.