Tampa Bay residents vent frustrations at home insurance town hall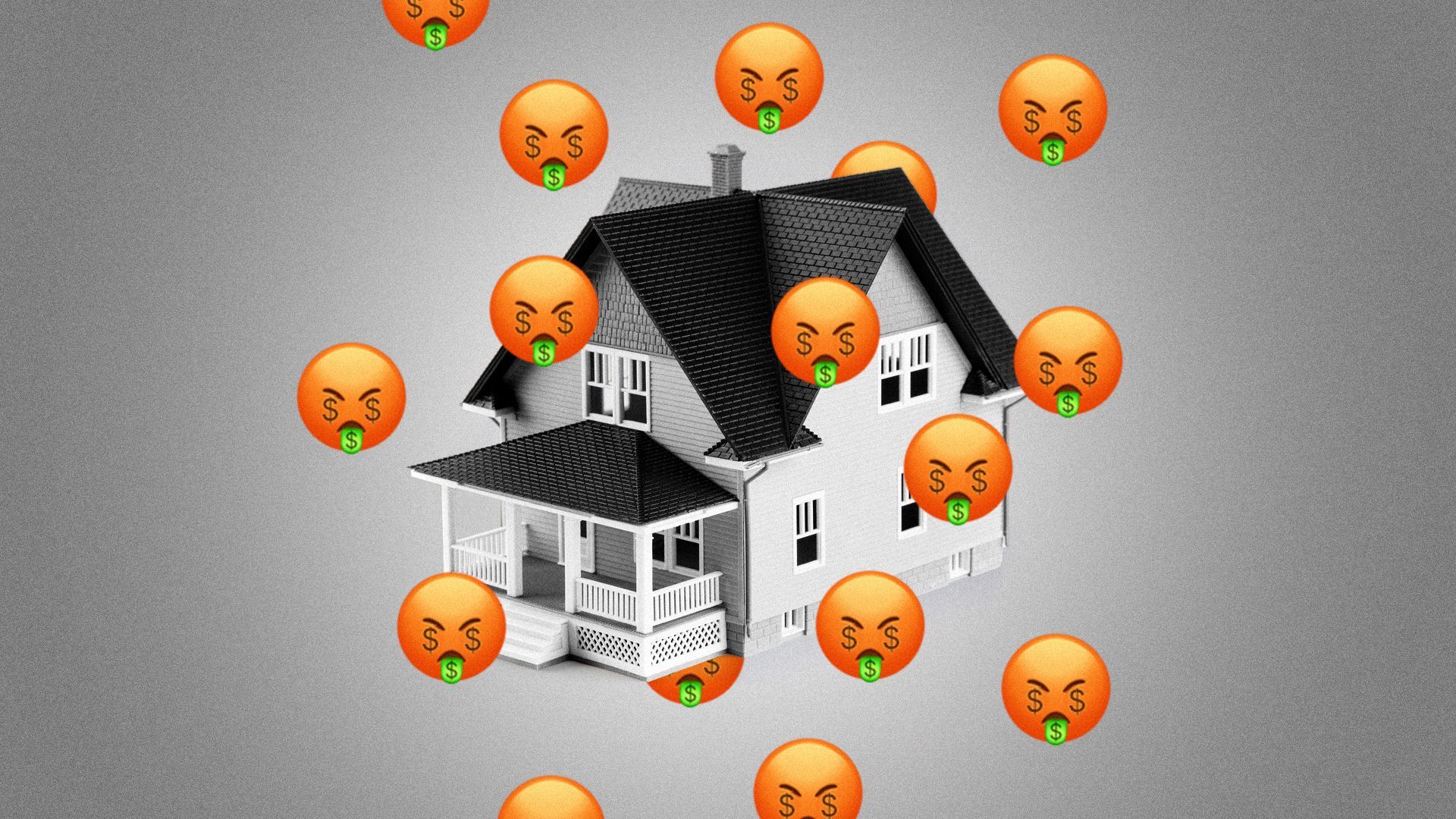 The human toll of Florida's property insurance crisis came into sharp focus last week during a town hall organized by a Tampa Bay lawmaker.
Driving the news: Democratic state Rep. Michele Rayner held meetings in Tampa and St. Petersburg to explain how Florida's insurance market unraveled and answer questions about the rising cost of premiums that many Floridians are experiencing.
With her to explain the intricacies of the market was state Rep. Hillary Cassel, a fellow Democrat, who is from Broward County and works as an attorney representing policyholders in insurance disputes.
Why it matters: Reforms state lawmakers passed last year could take years to right the market, leaving many Floridians desperate for a more urgent solution as they face a projected above-average hurricane season and skyrocketing premiums.
Context: Republican lawmakers have urged homeowners to hang tight. The reforms are aimed at reducing litigation against insurance companies with the goal of getting more carriers to write policies in Florida, increasing competition and reducing cost.
What they're saying: "There's no guarantee," Cassel told the roughly 25 frustrated attendees at the Enoch D. Davis Center in St. Petersburg.
"It's 'everybody knock on wood that we don't get a storm, and we hope that the insurance companies will do the right thing and lower those premiums for us in the future.'"
Catch up quick: Florida's home insurance market has been in a freefall over the last few years as hurricanes have pummeled the state, most recently last year's Hurricane Ian, which leveled homes in coastal Southwest Florida and flooded residences inland.
Eight small insurance companies have gone bankrupt in the past two years, per The New York Times, while other carriers have pulled business from the state.
Affected policyholders were moved to state-backed Citizens Property Insurance Corporation. What was supposed to be the insurer of last resort is now on its way to nearly 2 million policies.
The big picture: The effects of climate change will only worsen the crisis in vulnerable states like Florida and wildfire-ridden California, Axios' Andrew Friedman reports.
By the numbers: The average annual premium in Florida is about $4,200, according to the Insurance Information Institute. That's three times the national average and the highest in the country.
How it works: The factor most responsible for driving up premiums depends on who you ask. Insurance companies and some experts point to litigation, but Cassel told residents that's a red herring. The real problem, she said, is reinsurance — the insurance for insurance companies.
Zoom in: Residents at the town hall peppered Cassel with technical questions and vented about their own experiences.
Among them was Karin Stienemeier, 65, of Lakewood Estates. She started out with a private insurer when she bought her house four years ago, but the carrier hiked her rate after the first year.
Shopping for other options, Citizens offered by far the cheapest premium, so she switched over, not knowing how beleaguered the carrier would become. She's worried she'll have to sell her house if the rate hikes continue.
What they're saying: "I feel like I'm stuck in a corner with everything I do," she said.
More Tampa Bay stories
No stories could be found
Get a free daily digest of the most important news in your backyard with Axios Tampa Bay.