Beat the Florida heat on the Chassahowitzka River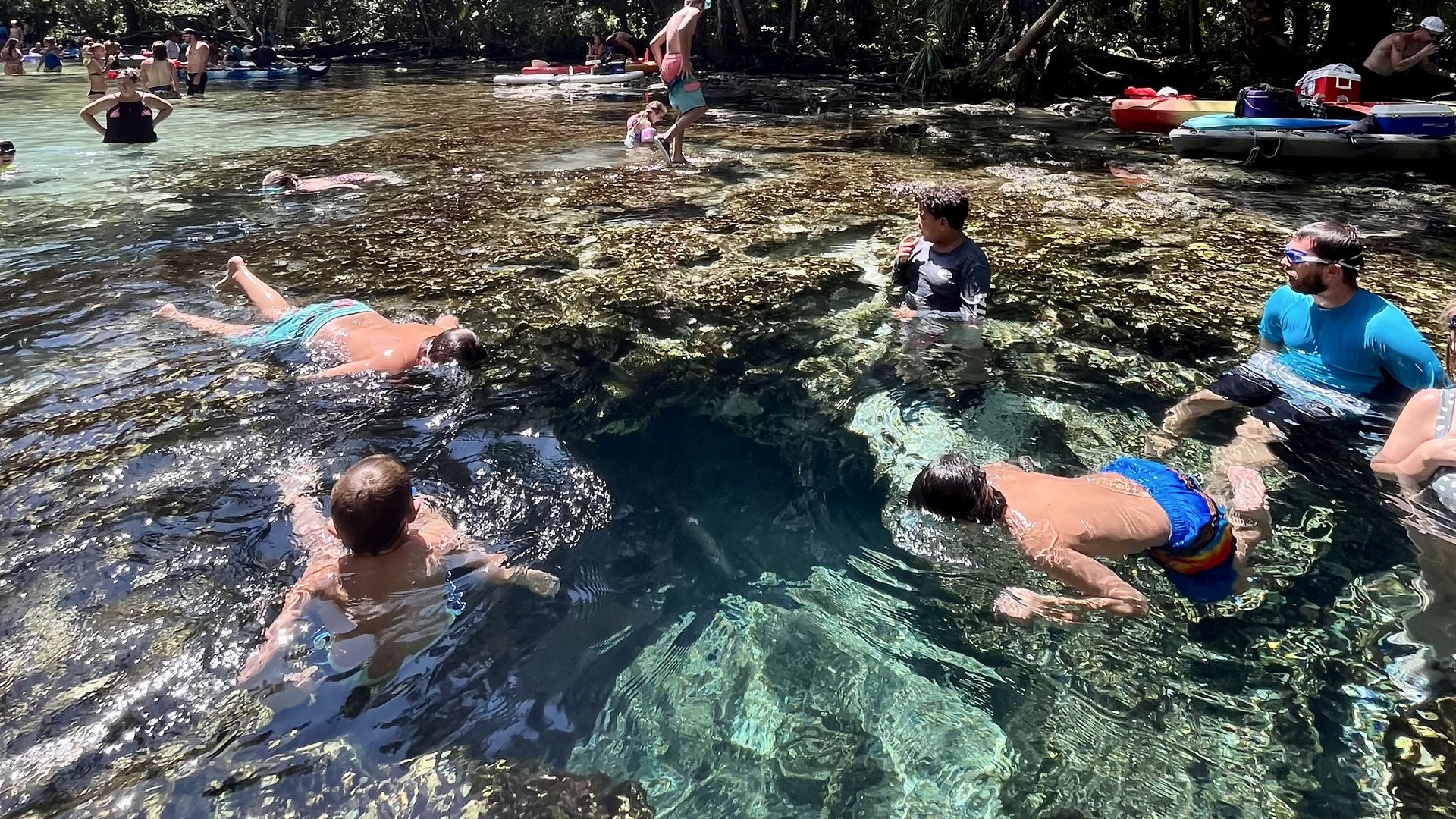 My favorite thing about Florida is our spring system — especially this late in the summer, when the Gulf of Mexico feels like lukewarm bathwater.
State of play: I've floated down the Ichetucknee River and camped along Ginnie Springs in north Florida. I've plunged into the Rainbow River headspring near Dunnellon and hiked past the Cathedral of Palms to Shepherd Spring outside Tallahassee.
Yes, but: Nothing has quite compared to my kayaking trip during the weekend along the Chassahowitzka River in Citrus County.
The logistics: My boyfriend and I rented single kayaks from Seven Sisters Campground for $40 each. We just had to return them by 5pm. Start early to experience the river in all its glory.
Bring a towel, sunscreen, snacks, tons of water and goggles or a snorkeling mask if you have one. Water shoes are also a plus.
The sights: The river itself is wide and beautiful, lined with palm tree groves and oak tree branches covered in massive air plants. The creeks that branch off are quieter, too narrow for anything larger than a jon boat.
The swampy Baird Creek winds along slanted palms, leafy branches and marsh grass all the way to "the Crack," a sulfur spring with a 30-foot gash in the riverbed.
Due to the crowd, we had to park our kayaks about 100 feet down and walk in calf-deep water to the opening. Watch out for holes! They'll suck your legs in like quicksand.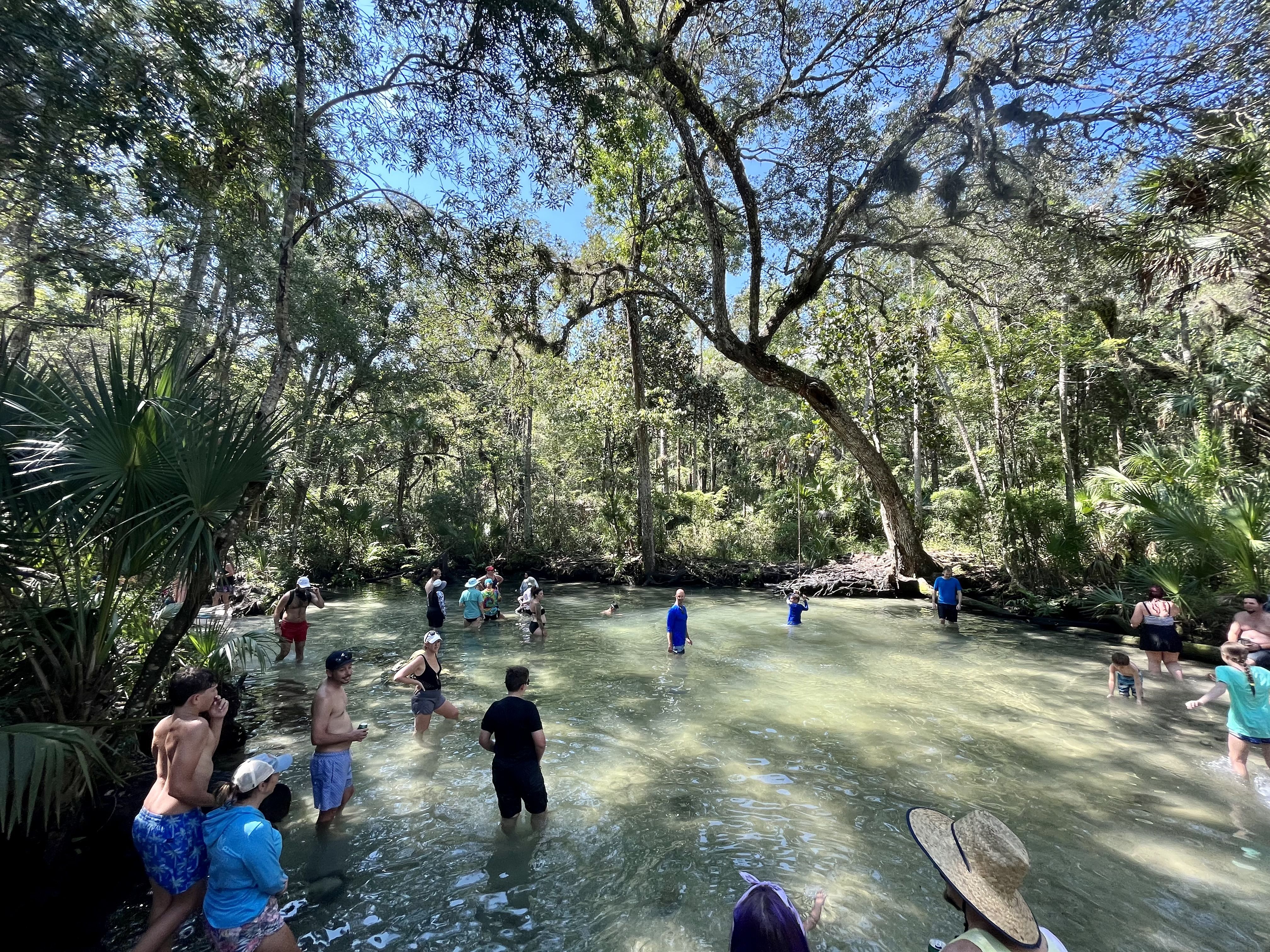 Plus: Another shorter creek ends at Crab Creek Spring, where several turquoise openings are surrounded by swaying sea grass. It's bordered by a home with a freestanding building that was once a yoga retreat.
Then there's the main event: Seven Sisters Springs, which features several underwater caves connected by tunnels. For the less adventurous, there's plenty of space to float and relax, even with the Saturday crowd.
Of note: It was hard to see all the human visitors and not think about their impact on the water and wildlife. Follow these tips to help protect one of Florida's natural wonders, both from home and when you're out on the water.
More Tampa Bay stories
No stories could be found
Get a free daily digest of the most important news in your backyard with Axios Tampa Bay.